Is money tight and you're wondering how to live without a job and a lot of money?  If you are in a financial bind, there are lots of ways to make money and save money . Here are some ideas to help you back on the financial track.

In general, you need to reduce your spending and increase your income. If you can do both at the same time, you're going to be in a better place more quickly. There are tons of ways to increase your income, including delivering for Postmates or DoorDash, proofreading, selling photos, and more. But what about reducing your spending? 
You can opt to save money on a day-to-day basis by cutting costs or reducing expenses like groceries, entertainment, and travel. But if you're looking to really challenge yourself, you can live without a lot of money. To survive (and thrive) without a job, take a few simple steps to evaluate the changes you are willing to make.

Evaluation steps
Step 1: Evaluate your goals
As you're getting ready to take action, spend a few moments evaluating your goals.
Where do you want to be in a month? A year? Two years? What do you see yourself doing? Where do you want to live? What do you see your day-to-day life looking like? What do you want to have? Look at the big stuff in life (home, career, family) before the little stuff (entertainment).
Step 2: Evaluate your current status
Match up your goals with your current status. Do you have dreams of living on a beach and working for yourself with a significant other by your side but you live in the Midwest and work in a factory with no one to go home to? Those two don't align, so you'll need to make changes.
Step 3: Evaluate what comes first
You should always work on the big stuff first. Little details will come together. For example, if you want to live in another country, don't waste your time trying to buy a house stateside simply because it's cheaper. Instead, focus on what you can do to get to that country. That may mean working multiple jobs for a few months while researching jobs in that country, rules to getting there, and finding a place. 

Opportunities
Once you have evaluated where you're at, where you want to be, and how you're going to get there, you're ready to start making some sacrifices. Sacrifices are not negatives if there is a goal attached to the end result. If you shift your mindset, those sacrifices become opportunities.
Opportunity 1: Housing
One of our primary needs in life is housing, and no matter what your goal, you'll need somewhere to stay.
There are many options for housing that are free, relatively free, or cheap. Free housing means looking at shelter or living with others. Check your area for availability and guidelines for local shelters. Some are free of charge and others may charge a small fee. Many YMCA's have rooms that you can rent for a low cost that have communal bathrooms, kitchens and include a complementary fitness membership. 
If you have a small budget, you may be able to rent a room, rather than an apartment or a whole house. This will give you a place to sleep and shower, without having a lot of expense.
Couchsurfing is also a thing, and it's a wonderful thing that also gives you an opportunity to travel, too. You can also look into co-op housing opportunities or working on a property for your rent.
Many storage unit facilities, trailer parks, and apartment complexes will trade a space for your service (watching or maintaining a property). If you're especially handy, you can often find people who will let you live in a home while you fix it up. (You'll likely need your own tools and equipment for this option.)
In an immediate need? Why it may not be ideal, living in a tent temporarily may be an option. Learn how you can save money living in a tent.
Opportunity 2: Food
Hungry and need something to eat? The good news is that there is lots of assistance available! If you are low income you may be able to apply for food assistance. Depending on where you live there is monthly food assistance, special programs for women and children as well as free meal programs for seniors and students.  You can learn more about applying for food assistance at www.usa.gov/food-help..
Need groceries now? The good news is that there are food pantries that can help. Many communities and churches have food pantries where you can "shop" for items. Some pantries may ask for your personal info including proof of income. Others allow individuals to pick up items free of charge. You may also find mini food pantries that are similar to the little book libraries where you can pick up a few items. While food pantries sometimes have limited hours, it can pay to know when they are open and you can utilize their services. 
The Rescue Mission or Salvation Army or even local churches often have hot meals. Another option is to work at a local restaurant. You can typically eat a meal for free or at a low cost. (Bonus: If you're a strong waitress or cook, you can usually find a job in any restaurant across the nation.)
My favorite food path, however, is to get to know people. If you know enough people, you can usually go to dinner at someone's house at least once a week. You could even offer to cook something if they purchase the food. 
Opportunity 3: Showers/hygiene
Taking showers and caring for your hygiene are a must, but there are several ways to do this for free or at a low cost. One free option is to use a local stream, pond, creek, or river. Make sure you are not on private property, and hop on over to a nearby watering hole and give yourself a quick bath. Two other options are your local gym or a truck stop.
A gym membership may be $25-50/month, but if that means you can take a shower every day or so, it might be worth it. Truck stops usually have a shower that you pay to use. Flying J and Love's have great showers, but they range from $10-$15. They even come with their own soap, shampoo, and conditioner. 
Opportunity 4: Transportation
Vehicles cost a lot of money. From gas to insurance and maintenance, a vehicle can cost you thousands each year. Instead, consider some options to go place-to-place. Walking is free, and bicycles are cheap. They both also lead to a healthier lifestyle, but if you're trying to go a long distance or in a cold or rainy climate, you might want to find another option.
Larger cities have relatively cheap transportation systems like trolleys or buses. You can often pay one price to ride for a year. Hitchhiking is not the safest option, but my brother hitchhiked across the US and made it back safely. Ride-shares are another option, but you'll have to find programs or individuals who are willing to take you as a passenger. And those will cost. 
Opportunity 5: Entertainment
Most people probably don't feel like they can do without their cell phones. Wi-fi is readily available in many areas, making Facebook, YouTube, and other free programs easy to access.
However, if you're looking for live entertainment, you can check out your local library or parks. Libraries have one of the best forms of entertainment: books. They also offer free classes and programs.
Parks will often have free concerts, events, and activities that will keep you entertained for months. My favorite form of entertainment is people. I love meeting and talking to random people to get to know them. 

Resources
Knowing your opportunities available is a far cry from finding those opportunities. Beyond a Google search, there are a few resources to help that are closer than you may expect. 
Resource 1: Facebook
Facebook is a wealthy (and often chaotic) resource. There are hundreds of thousands of groups. Each city is likely to have a group with resources. Pay-it-forward groups, garage sale/rummage sale groups, or free stuff groups are associated with nearly every city. These groups are full of people who are willing to help or to share information. 
Resource 2: Local libraries
Libraries have tons of information and resources meant to help individuals. The best part is that you can walk into a building and gather sources or go online and find that same information. 
Resource 3: Visitor's Bureau
Your city or town likely has a visitor's bureau with a house of information and resources. Even small towns typically have visitor's bureaus full of people who are ready and willing to help. More and more cities are providing online resources as well.  
Resource 4: Friends and strangers
Talk. To. People. People in your area or in the area that you want to be in are going to be your best resource. Talk to people in the store, at the gas station, in the park, at the library. Talk to people everywhere you go. Be sure to be polite, but ask them questions. You'll find a wealth of information in people alone. 
Living without a lot of money is difficult to do especially if you have others who depend on you. But it's not impossible. With a strong evaluation, a few opportunities, and smart resources, you'll be well on your way to a cheap lifestyle in no time.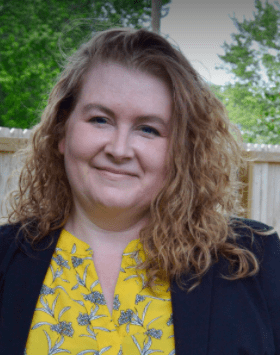 Martha Warner is a writer, editor, and educator. As a single mom for many years, Martha knows the value of money, how to work hard, and how to hustle. Her freelance career started as a side hustle (to support her love of travel) and quickly grew into the most lucrative career she's ever had. Martha still teaches at the university as well as other online and in-person courses, including Writing to Make Money, College Scholarship Writing, and Write that Grant. Find out more about her on her website.