How safe is Kora for you? The Kora app, which was formerly known as Boro, is a money management app that is primarily focused on college students. Here's what you need to know about this app and how it works.
Managing your money and keeping track of expenses and finances can seem like a huge task, especially if you were never really taught how. But money management is something that everyone has to learn how to manage. It's an important part of learning how to be an adult!
Fortunately, there are apps that can help. They can also assist you with building your credit score and credit history. In this article, I'll share information on the Kora app and how it works.

What Is Kora All About?

Originally introduced as Boro, the Kora app was designed as a money management tool for college students that also allows them to borrow money.
Whether you're a college freshman or a senior about ready to graduate, going to school can be expensive. There are also additional expenses that happen along the way. Whether you need to come up with some funds for book fees or need repairs on your vehicle, getting a loan as a college student can be difficult. Chances are you do not yet have much of a credit history and may not yet be able to borrow funds through traditional lending methods. The Kora app seeks to change this, by making small loan amounts available for college students.
In addition to making it easier for college students to borrow money, Kora also allows users to build their credit score and history. All you need to do is pay back your loans in a prompt and responsible manner.
The main goal of Kora is to help students develop positive money management skills. This can help you handle the expenses of college, and also grow your credit for after graduation.

What Does Kora Offer?
As mentioned before, Kora is an app that allows college students to borrow money and plan their finances. It is an extremely effective money management tool that offers auto loans and microloans to students.
Let's take a quick look at what they offer.

1. Excellent tools for money management
Kora is a free app that offers its users a wide range of tips on managing their money effectively. Additionally, it also helps map out the monthly goal for spending, sends custom money spending tips, and has an automatic expense tracking system.
After you've used the app for a while, Kora will send you updates on your credit score and tips for building credit. It also has a StackUp Comparisons tool that allows you to compare your financial habits to other students.
2. Loans for college students
Kora does offer loans to college students. The KoraCash program offers cash loans for various expenses, and the KoraDrive program offers vehicle financing for college students.
No co-signer, social security number, or credit score is required. Applicants do need to meet other requirements such as a minimum GPA. While there is no fee to apply, Kora does charge interest on their loans.
KoraCash: These are intended for personal use/school expenses. Students can withdraw money from a small loan of $25 up to a bigger loan of $2,000. The length of these loans differs between 1 month, 3 months, 6 months, and 12 months. These loans are not available in all states, and certain criteria do apply.
KoraDrive: This is used when the student is looking to purchase or refinance a car.
What Are the Fees?
As mentioned earlier, Kora is a free app. Interest charges do apply to loans made through the app, however, and these can vary. You'll want to read all paperwork for specific details.
Typical interest rates with Kora range from 15-20% for cash loans and 6-14% for car loans. These rates are high, so you should only use Kora for loans if you really need the money and expect to pay it back quickly.
How Can You Create an Account with Kora?
Creating a free Kora account is relatively easy. The app can be downloaded from the Apple or Google Play app store. From there, you can apply for loans through the app.
Is Kora Legit?
Kora is a legit app. They do offer financial resources as well as small loans. This service is focused on college students. Satisfaction with the app and service seems to vary in online reviews. There are many reviews of this service with both positive and negative experiences.
Loans through the Kora app may not be available for everyone. Applicants must be enrolled in a U.S. university. They also must be a United States resident or have an applicable visa. There are also GPA requirements, and loans are not provided in all states. Visit the Kora website for more details and for loan eligibility requirements.


How Safe is Kora?
The Kora app is legitimate, but that doesn't necessarily mean it's the right financial decision for you. So, how safe is Kora to use?
First, it's worth noting that the Kora app is not highly rated with the Better Business Bureau (although people tend to use the BBB for complaints more than praise, which could skew the results). The other online reviews on this app and service are mixed. As with any finance app and lending service, be sure to do your homework before you make a commitment.
You'll also only want to only borrow responsible amounts that you can afford to repay in a timely manner. Any loans that you receive will need to be paid back. Late payments or lack of payments will negatively impact your credit score.
Are you in college and need cash? Don't miss these articles on how to make money in college without a job and how to save money as a college student.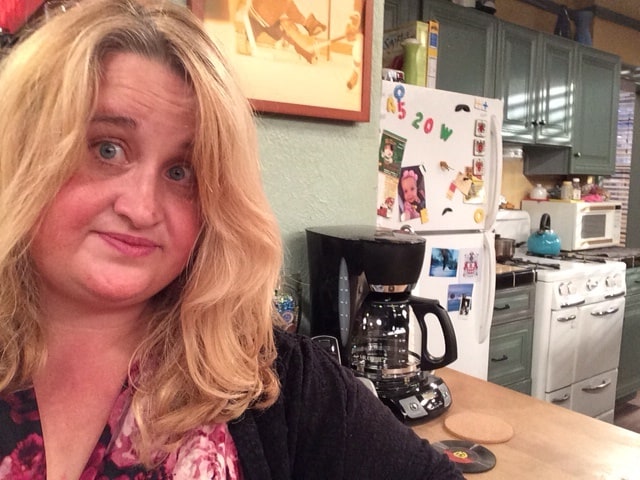 Kim Ritter is a frugal living expert, blogger and mom of two from small-town Iowa. What began as an effort to help her family save a few dollars a month has now transformed into a full-time passion to help other parents money. Visit her online at twokidsandacoupon.com and follow her on Twitter at @2kidsandacoupon for more ways your family can have fun on a budget.