Looking to earn some extra money on the side, but you don't feel like leaving the comfort of your bed?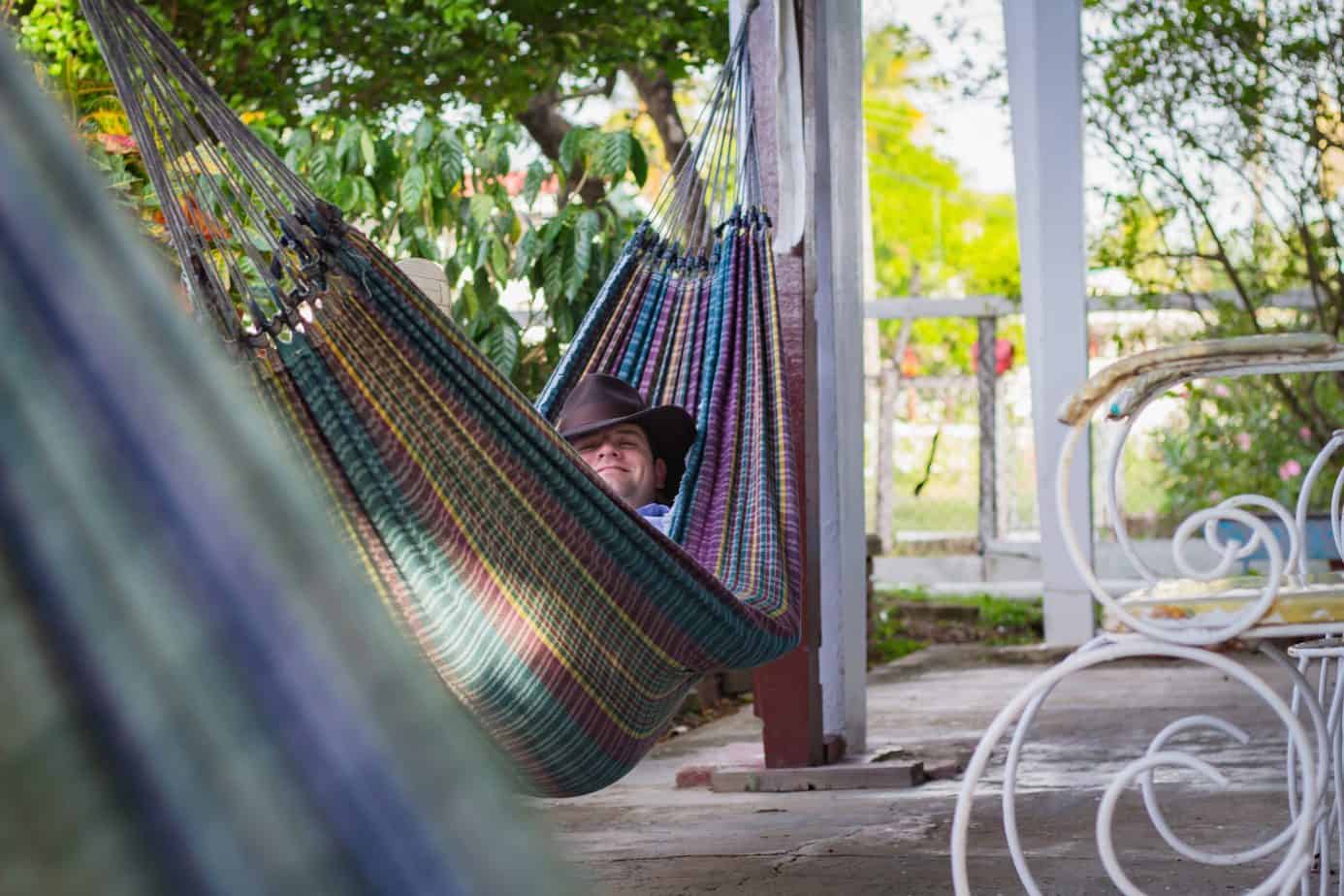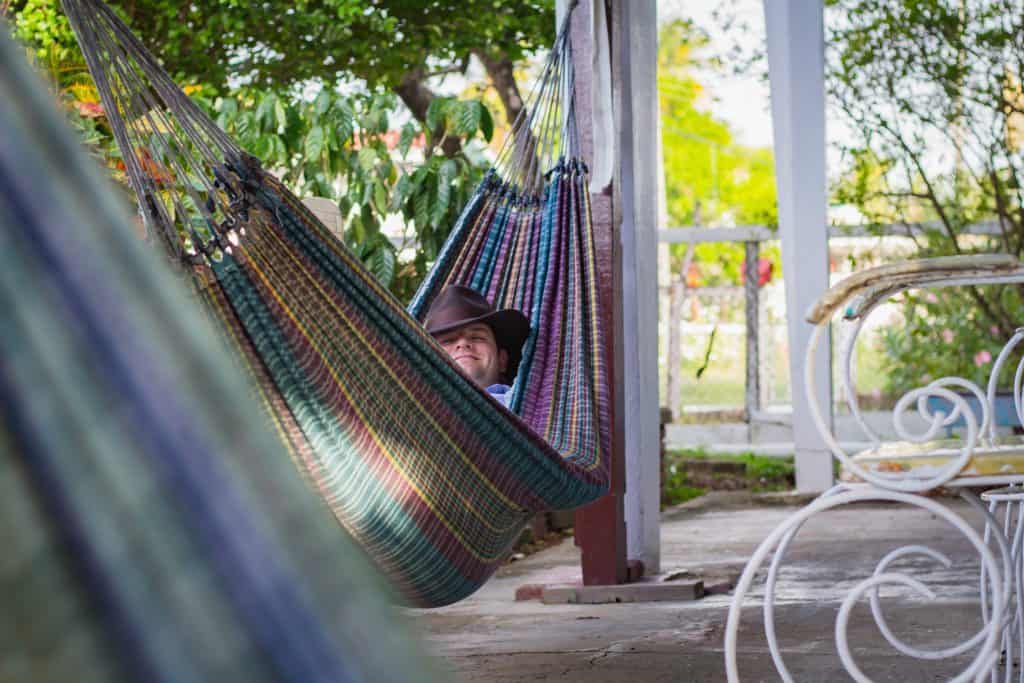 Yes, I get it, it happens to the best of us.
20+ Ways to Make Money Sitting At Home
Luckily for you, there's no need to waste any time, as nowadays, you can make money from home with no experience.
Want to know where to begin? Let's jump straight into it.
20M+ members
Average survey payout is $.50 – $3.00
Make money in your spare time
Trustpilot rating of 4.5/5 from more than 30k+ reviews
Earn money for simple tasks
Take photos of places in your city and get paid
Over 10M users
Get PayPal cash and free Bitcoin
Survey taking
One of the simplest side hustle ideas in the business.
You don't even need to possess a computer in order to become a survey taker, everything can be done right through your phone.
The important thing is to find a website that provides the best payment and offers plenty of work, and in my mind, there's no better place to start than Survey Junkie.
Other legit and reputable survey sites to make money online, from home at night:
Swagbucks. Swagbucks is one of the most popular survey sites in the world. You can take surveys, watch videos, play games to earn points aka "Swagbucks". 1SB is equal to 1 cent. Swagbucks will give you up to a $10 bonus (1,000 Swagbucks) just for signing up.
Branded Surveys. Branded Surveys is an online platform that offers rewards to individuals who take part in their market research surveys. If you're 16 or older and live in the United States, Canada, or the UK, you can sign up for free and even receive a 100-point bonus ($1 equivalent) for registering. Survey topics vary greatly, covering a wide range of interests and shopping habits, and each completed survey earns you points. Surveys typically pay between $0.25 to $3.50, depending on length and complexity.
KashKick. KashKick is another survey site where you can collect points by taking surveys, watching videos, and similar.
Whenever you get bored, just fill out a couple of surveys, and the money will start piling up in your account sooner rather than later.
The best part about surveys is that you can use them to make money in the middle of nowhere.
Make sure to check out our post on Best Survey Apps To Make Extra
Use REIT to invest in Real Estate
Invest in real estate online with Fundrise.
Fundrise specializes in REITs and it is our favorite crowdfunding platform (REIT stands for Real Estate Investment Trust).
It is easy to use and the minimum investment is $500, so you can spread your risk.
Always try to negotiate your bills
The goal of this program site choosing financial freedom as well as living free of debt.
Being responsible means taking charge of every dollar and that includes learning to negotiate your bills to get the best deal.
You can negotiate yourself if you're willing to make a few phone calls or you can use an app like Trim to automatically find and cancel your unwanted subscription and lowers bills.
Play video games in Your Spare Time
There are plenty of loyalty reward platforms out there.
However, Mistplay is one of the few loyalty programs specifically for mobile gamers, and it's definitely worth looking into for anyone who loves gaming.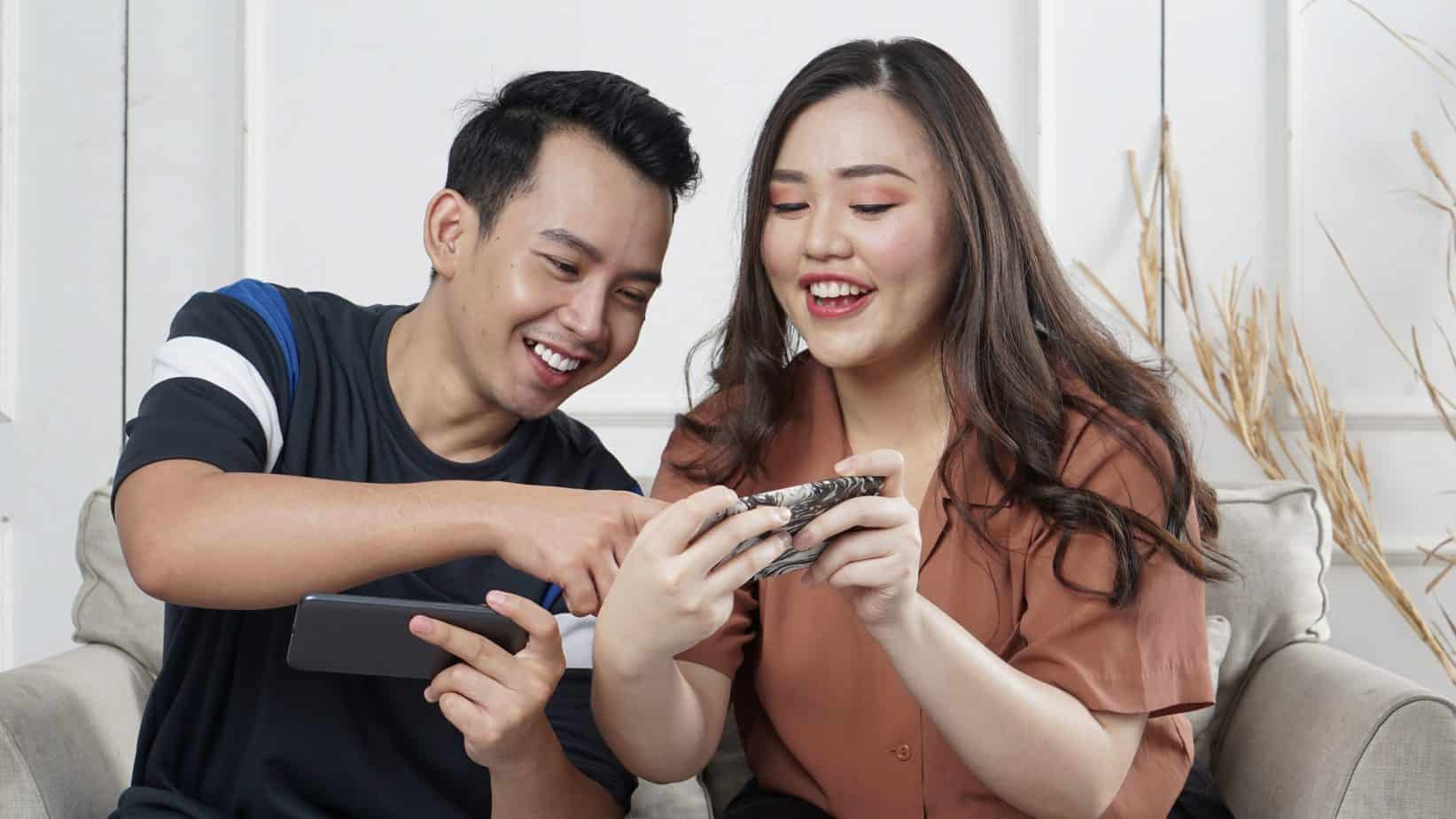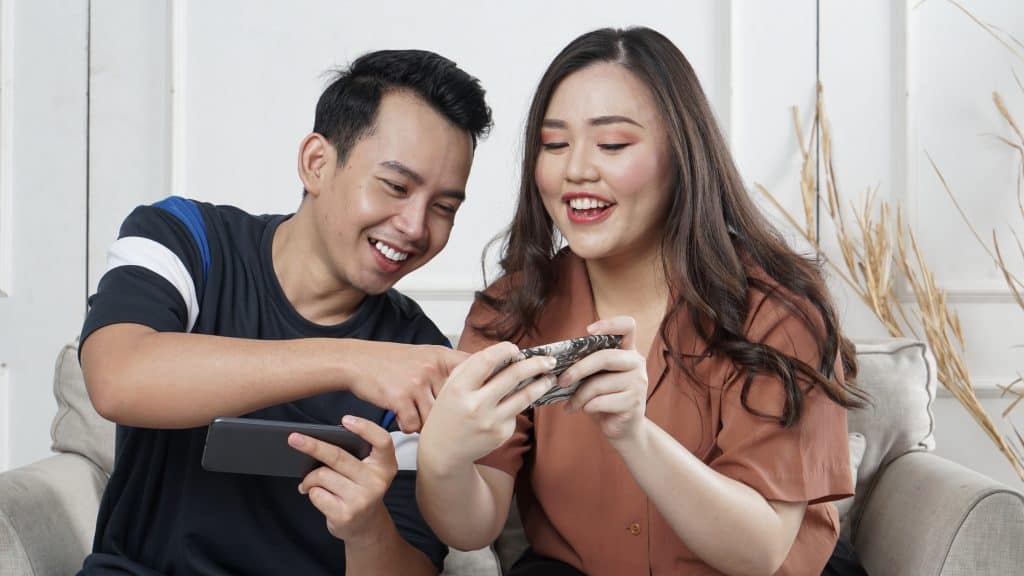 On Mistplay, users earn points for playing sponsored mobile games.
As you level up in-game and in the Mistplay app, you will be able to redeem points for rewards like free gift cards or prepaid visa cards.
Mistplay has a fairly extensive list of games across multiple genres, and shuffling between multiple games is the fastest way to earn.
Mistplay won't make you rich or pay off your mortgage.
However, this app is free, and anyone who spends time playing mobile games might as well be compensated for their time!
Micro-investing with Acorns
The Acorns app is great for people who just want to invest small amounts at a time.
This is mainly accomplished via their "Round-Ups" feature, which detects when you make purchases, "rounds them up" to the nearest dollar, and invests the difference.
For instance, you buy a coffee for $2.50, and Acorns rounds it up to $3 and invests the 50 cents.
Recommended: Acorns Promotions: $10 Sign-up Bonus
Translating
While translating software has grown leaps and bounds in the past few years, nothing can truly replace a person who has a good feel for the language.
Top-level translators can earn big bucks, especially if they find constant work with major international businesses.
Fortunately, the world is becoming a huge open market, and the opportunities are now better than ever before. It's just a question of whether you're interested in taking a piece of that pie or not.
Social media management
Judging by the way that the market works nowadays, it's become apparent that any major business without a big social media presence is missing out.
The good and bad thing about this job is that you don't actually need to be an expert in the field of marketing to find work.
That means that the competition is plentiful and that the rates aren't exactly top-notch either at the beginning, but it's a good career choice for younger people looking to make some cash on the side.
In time, as you get a name for yourself, you'll be able to find better clients and turn it into a successful career.
Freelance writing
Most people seem to think that they've got what it takes to become a writer, but the sad reality is somewhat different.
The job of a writer requires a lot of long hours, especially if you're used to working on tight deadlines.
There is a ton of platforms that offer a job to writers, but some of them take up pretty hefty fees, so choose carefully.
Virtual assisting
This is a legitimate stay-at-home mom job. It appears that some clients are willing to pay handsomely to have a person of trust by their side, while others appear to be a lot more interested in cost savings than anything else.
With that in mind, depending on your luck, you can earn money from home this way, or end up working your butt off, just to barely be able to make the ends meet.
That is until you find clients willing to invest in their employees. Just be careful, it might be a long way up if you don't play your cards right.
Use cashback apps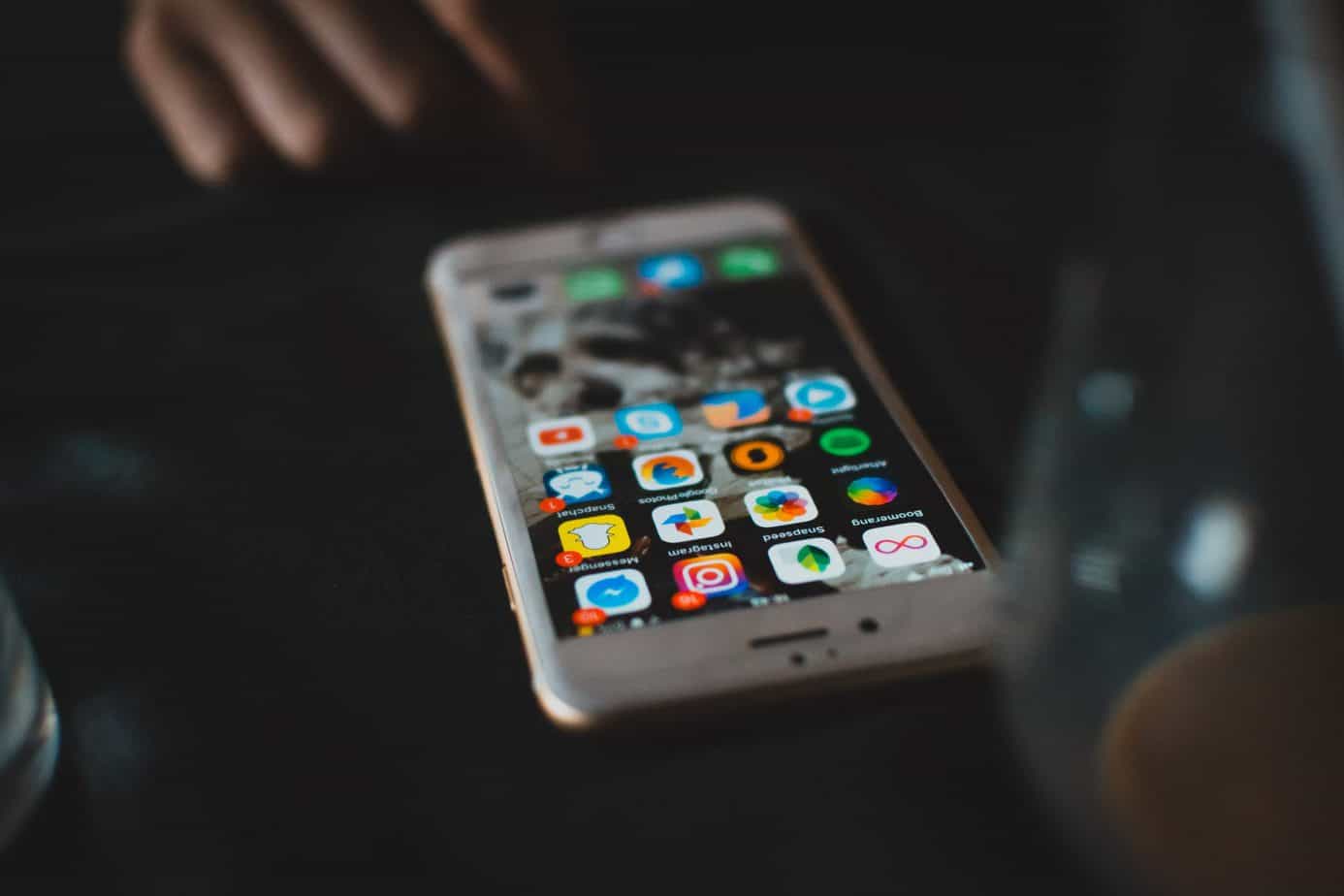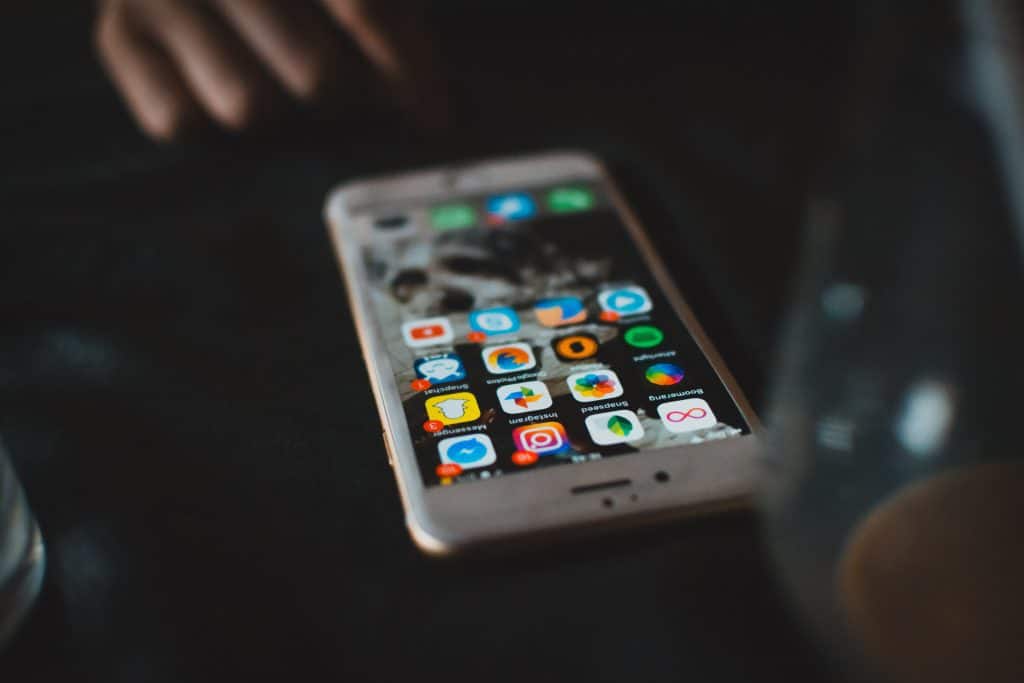 Join Drop, the free app that's giving away millions in cash rewards every day! How does this work?
Link your bank account to it and every time you make a purchase at certain places or through the app, you get points. You redeem those points for gift cards.
Dosh – sign up and link a card get $5, then shop at certain places and earn a percentage back.
Shopkick – a free app that lets you earn PayPal or gift cards. Open the app when you walk in stores, scan items in-store, buy certain items or shop online and do daily points.
Have you signed up with Rakuten yet? It's the best site for earning cash back.
Get a $10 bonus when you sign up with our invite link and spend $25. It's free! I love Rakuten when shopping online.
Getting cash back for purchases I was already planning on making is amazing.
Read our article on best cash back apps to make easy free money.
Website testing
With millions of new websites showing up every couple of days, there's a definite need right now for individuals willing to test them before being released into the world.
As we all know, there's nothing worse than a website that has as many bugs as the day is long.
Not only that the people hate to see it, Google is not very fond of such a thing either, meaning that it can ruin a website rank in a hurry.
That's why testers are so important, serving as soldiers willing to put in the work in order to iron out all the kinks just in time.
Check out Usertesting.
Data entry
Here's another really simple job that requires close to no previous training.
In case you have a computer and are fairly capable of keeping your attention at a high level for an extended period of time, you are a good candidate for a data entry position.
Most companies these days only turn to outsourcing to find people interested in doing this "dirty work" for them, so the opportunities are definitely out there.
Check out: 8 Remote Data Entry Jobs For Beginners
YouTube content creation
Another one of those gigs that seems so easy that anybody can do it.
That is until you actually try it and realize just how complicated it truly is.
However, there's no denying the fact that YouTube is one of the largest online platforms in the world, and that it offers plenty of space for everybody who brings something new, interesting to the table.
Can you think of something that would make you stand out from the crowd?
How do I get started? Read this article on how to create a YouTube channel that gets views.
Online tutoring
There are literally hundreds of websites out there intended for people who want to learn a specific skill or a subject but need someone to guide them along the way. There's your chance to shine.
If you have good people skills, or you're just highly skilled at what you do and aren't necessarily afraid to share that knowledge with others, the job of a tutor might be a perfect fit.
READ: 4 Best Online Tutoring Jobs for Teens
Animation
The rise of remote working options has greatly benefited many industries, and among those affected the most is certainly the field of video animation.
Animators are now working remotely from all areas of the globe, and the only requirements include a decent computer, steady internet connection, and a lot of skill needed to get the job done.
Copywriting
Do you have a sharp and creative mind full of unique ideas that you are willing to share with the world? Perhaps a career in advertising is just the thing that you need.
Finding the first gig as a copywriter can be a tricky ordeal, but after you get a couple of projects in your portfolio, the word of mouth pretty much brings the jobs right to your doorstep.
Some of my best friends are copywriters who work from home, and I don't hear them complaining all that often.
Graphic design
The best thing about this job is the fact that it's a fun thing to do, and you get paid on top of it, so it's a win-win.
Naturally, at least some level of talent is probably required in order to make it in the pros, but it's nothing that some hard work and dedication cannot correct.
I used to think that designers are born, but as with most things, I've learned that it's the experience that separates the best from the rest.
Make Money From Home Right Now With Food delivery
If you are looking to make extra money by delivering food, Instacart and DoorDash are some of the most popular apps to get started.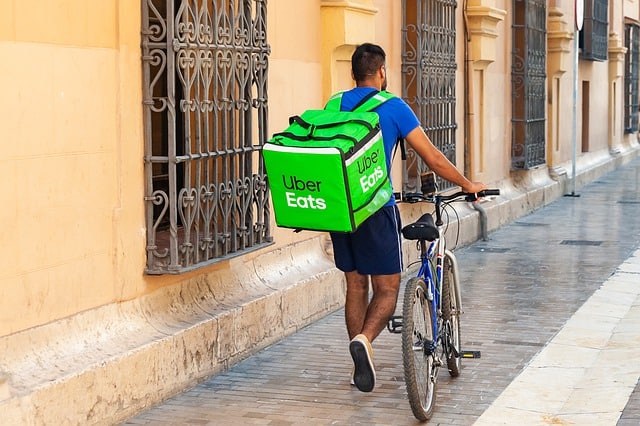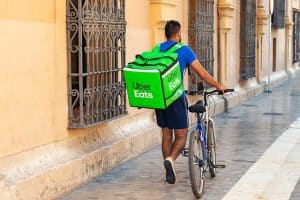 What's Instacart? Instacart is for places that sell groceries. People order their groceries from certain stores online and then the Instacart shopper goes and does the grocery shopping for them and delivers the groceries to their home!
What's DooDash? With DoorDash you deliver ready-made food from restaurants in your area.
Check out these best apps like DoorDash to make money.
Bookkeeping
Bookkeeping is one of those jobs that require a certain level of education, so it's not like anybody can do it. However, if you've got what it takes, it's an absolutely viable career path to choose.
If you're a numbers guy, it might even prove to be quite interesting. The income you can create is directly related to how hard you work, so you are your own boss, in a sort of way.
Proofreading
This job is probably as old as mankind, but it's here to stay for as long as there are writers. Which probably means forever.
A proofreader needs to be well versed in grammar and needs to possess a keen eye to monitor all the details and stay on the same course for as long as it takes.
A good thing about it is that you absolutely can do it from home, or from a remote beach in the middle of nowhere. It's completely up to you.
Here's our guide on how to find online proofreading jobs for beginners with no experience.
Event planning
According to a lot of people, event planning is just about the most stressful thing in the world.
Luckily for them, there are now plenty of services more than happy to take that weight off their shoulders, albeit for a small, or not so small a fee.
If you know your way with people, and you work well under stressful conditions, an event planner might be your ideal calling.
Creating handmade jewelry
Is there a better way to a woman's heart than through a nice, handmade piece of jewelry?
You can become a person who provides that to people, you'll just need to invest some time in learning this craft, and later on, work on your marketing scheme, in order to find consistent clientele in the first place.
Web development
Totally different than the above-mentioned jobs, the position of web developer requires a highly polished set of skills that is very hard to hone.
With that in mind, it's no wonder why developers are getting paid big bucks for their services.
Regardless of the country, you find yourself in, and in case you possess a basic knowledge of the English language, you should have no difficulties with finding work in this niche.
Travel agent
Another gig that has everything to do with organizing fun events for other people, and not necessarily for yourself.
Well, something has to pay the bills.
At least in the meantime, you can live through their happiness.
All joking aside, but the demand for online travel agents is pretty big at the moment, so you might want to acquire a certificate and use the chance while it's still there.
Call center agency
The call center industry was the first one to embrace remote work as a viable option.
Since then, more and more industries have transitioned towards this move, so much so that it has become a standard nowadays.
Still, call center representatives can still find work rather easily, given that they have a near-native level of language proficiency.
Blogging
Start a blog, write about your favorite topic, invest some of your time in marketing, gain a steady following and cash out.
Sounds pretty simple, right? Unfortunately, if it truly was this easy, anybody would do it, right?
Still, let's look at things from a more positive perspective. At the very least, your grammar and creativity will improve.
And at the very best, you'll create a source of steady passive income which can last you for years to come. Not a bad choice, right?
Pro tip: Buy hosting via HostGator for less than $3 per month.
Pet sitting
Take care of someone's dog or a kitty and earn some money along the way.
Even kids can do it. As far as the job requirements go, you won't even need to have a certain skill set.
Just go to your neighbour's home, take care of the animals for a bit, and relax with your favorite movie or a sports game.
Airbnb hosting
Do you have a room or a separate apartment that's not in use?
You need to use that to your advantage ASAP, and there's no better way of doing so than becoming an Airbnb host.
If you do what's expected of you, such as keeping the place clean and taking care of your guests' needs, you will quickly start seeing the benefits of the invested efforts on your bank account.
Phone Flipping
Flipping phones can be a nifty way to make money right from your living room.
First things first, I begin by hunting for a good deal on used phones. I usually check out platforms like eBay or Facebook Marketplace, or sometimes even local garage sales. The idea is to find phones that are priced low but have the potential to sell for a higher price.
Before I buy any phone, I make it a point to thoroughly check it. Make sure it's in working condition, that the screen isn't damaged, and the battery health is good. Also, I verify that it isn't locked to any specific network carrier.
After I've bought a phone, if it's a little dirty or needs minor fixing, I take care of that. A cleaner, well-presented phone tends to fetch a better price. Once the phone is looking its best, I list it for sale.
For my listings, I ensure I take high-quality photos and write comprehensive descriptions. Pricing the phone correctly is key here – it shouldn't be too high to deter potential buyers, but also not too low to minimize my profits.
Once a buyer is found, I carefully package the phone and send it off. I always use shipping tracking and maintain good communication with the buyer to ensure everything goes smoothly.
It's a pretty straightforward way to make some extra cash from home, and with some practice, you can become quite good at it!
Recommended: How to make money in one hour