The Team Behind Dollar Sanity
Hello, my name is Peter Koch, and I'd like to welcome you to the DollarSanity. In case you were wondering, here are a few interesting things about my life so far: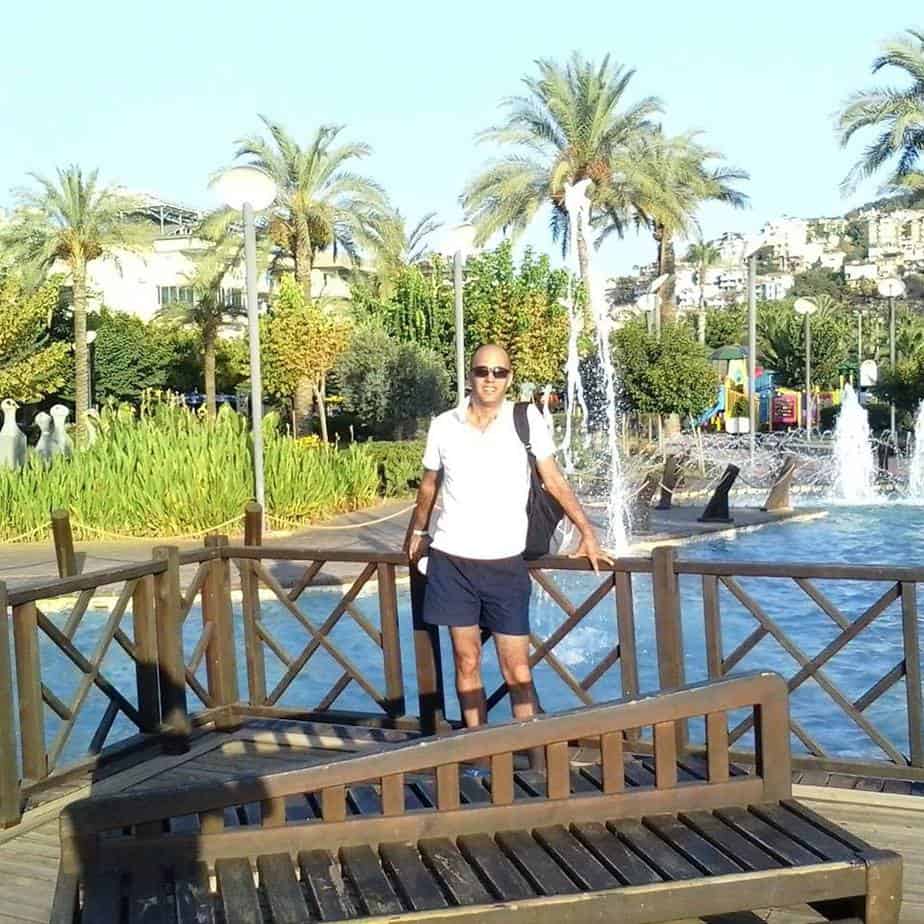 How my journey began?
Ever since I was a child, I was fascinated by huge office buildings, and I dreamt that my name will be at the top of the tower one day. Unfortunately for me, once I got older I quickly realized that the economy is much tougher than I thought, but the grind I had to go through helped shape my personality in a way that I now proudly consider myself a jack of all trades. Of course, I also have a number of successful business ventures that tell the same story.
Let's take you back to a time where I was just a confused freshman in college. Attending all the classes and studying all day long wasn't easy, but I always had a burning desire in my stomach to achieve so much more. Till this day, I still feel the same, and the day I stop is probably the day I decide to retire. Luckily for me, it won't happen anytime soon.
You might laugh when you hear it now, but back in '01, DVDs were considered "the next big thing". eBay was the first stop in my business development. After searching for a while, I found a way to buy DVDs for only 70 cents, but my retail price was set at $7-$10 easy. The job was great in the beginning, but after a while, I had to give up, as packaging and shipping were simply too much to handle.
The move that revolutionized the game
If I recall correctly, it was the year 2014 when I discovered Amazon FBA. Due to my relentless nature, I got into the small nuances of the business, and I quickly cracked Amazon's ranking system. By acquiring merchandise from Alibaba, and re-selling it on Amazon for a much bigger price, I was able to profit early on.
My success percentage is really good. Out of the 17 items, I tried selling, 16 of them worked! Several items are now ranked in the top 1k in their categories, and the sales numbers are still going strong, with over 25 goods being shipped out on a daily basis.
My story: From Flipping Candy to Starting an Amazon FBA Business
I always keep one ear to the ground
Here's the thing, video content creators: YouTube isn't the only place where you can make a profit. Several major media buyers, such as Yahoo, Daily Mail, AOL or The Guardian are also interested in content that has the potential to become viral. One of my best friends had a popular YouTube channel, but he wasn't aware of this fact, so we decided to make a collaboration. I got in touch with the above mentioned media buyers to promote the content, and viola, we became revenue sharing partners.
My story: Selling Videos to Major Media Buyers
Hit And Miss
Naturally, not every story has a happy ending, and I had several business ventures that didn't exactly go according to plan. One of the biggest mistakes I made was thinking that I can own a nightclub. Trust me, you should stay away from this business, as it's one of the hardest and most grueling adventures I had to this day.
My story: Owning a Bar
Oh yeah, let's also mention the Viral style website I used to own. Truth be told, it worked out great in the beginning, but I had a hunch, so I decided to sell it on Empire Flippers. Let me tell you something, I was lucky to avoid the Facebook reach restrictions, which hindered the website in a major way. The guy that bought it, well, he wasn't as lucky, but that's business for you. In addition to that site, I founded The Little Facts and Totally the Dream.
Where I'm at now
Fast forward to present times, and I'm still going strong. What's more, I still live in the very house that I built during my college days, and funded strictly from my side hustle gigs. In 2017, I went on to create this blog in order to share some of my previous experiences with the rest of you. With no previous knowledge of blogging, and without spending a dime on marketing, I managed to obtain a large audience, where 100,000+ individuals visited my site in the first 6 months.
My story: How I Built a House Without a Loan
Thanks, y'all!
Trivia
I'm an engineer by trade
Father of two kids
Huge basketball fan (Denver Nuggets in case anyone is wondering)
I make the meanest BBQ short ribs you'll ever try
I'd be more than happy to answer all of your questions, so hit me up at [email protected] if you want to get in touch.
Cheers,
Peter Koch
After graduating university with a degree in Professional Writing, Kate combined her passions for words and numbers by specializing in personal finance content.
Her interests specifically involve fintech, minimalism and frugality, credit card points and miles, the power of compound growth and interest (particularly for young investors), and side hustles for income-stream diversification.
She is currently a full-time freelance writer and editor, primarily based in the U.S. but often traveling and working as a digital nomad.
Outside of the financial realm, you can find her hiking a nearby mountain, experimenting with photography, or researching obscure grammar rules.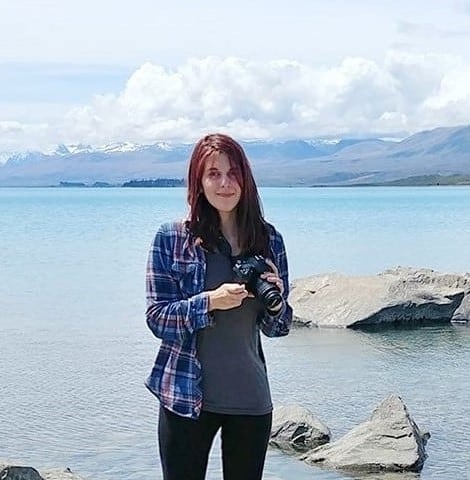 David Bakke is a personal finance expert living just outside of Atlanta, GA, USA. He is a regular guy who is passionate about helping people with their financial lives.
David's expertise comes from his personal experiences, having gone from the depths of financial hardship to a place where he is now fairly comfortable.
He has a lifetime of down-to-earth real-world experience that he hopes many people will find useful. David is the author of the book "Don't Be A Mule: A Common Sense Guide to Saving More, Spending Less, and Generating Extra Money in Your life."
His advice is rooted in his own experiences, and he has a desire and ability to teach people things to hopefully be able to improve people's lives. David's work has been featured in Investopedia, Business Insider, Forbes, and U.S. News.
He earned his Bachelor of Arts in Creative Writing from the University of South Florida. After many years in corporate restaurant management, he currently serves as a department manager in the retail industry.