Have you ever wondered how you can get free coupons by mail? It's easier than you think.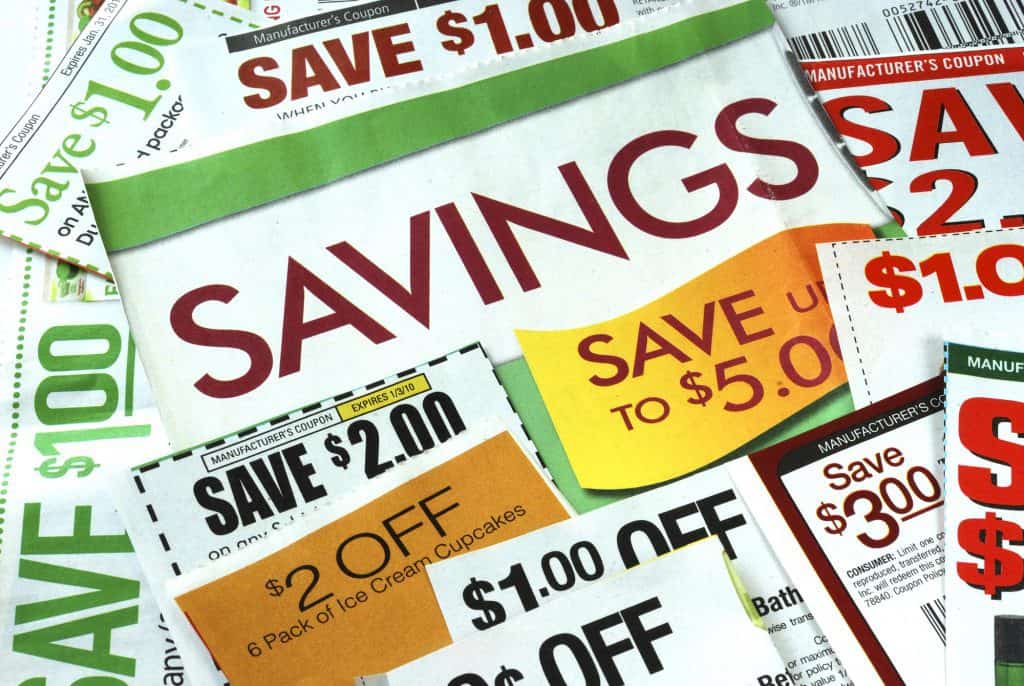 Many retailers and brands will regularly send you coupons to save money on the products that your family loves.
Here's how to get them!
Our Popular Side Hustles
Download these apps and make extra cash in your spare time on autopilot.
$10 sign-up bonus
Invest your spare change automatically
Make money while you sleep
No trading fees
$5 sign-up bouns
Get paid to play games and watch videos
Trustpilot rating of 4.2/5 from more than 30k+ reviews
11 Ways to Get Free Coupons by Mail
A little over a decade ago I discovered couponing.
My son had just been born and after a lengthy hospital stay with lots of medical bills, I was looking for ways to save money for our growing family.
I thought coupons could help us trim our grocery budget a bit, but a quickly realized couponing could help us save even more.
My son is now a teenager and our family still uses coupons almost daily to save on things we need.
Where to Get Coupons For Free?
From groceries to clothing, to dining and travel, coupons can be a great way to save money. It is possible to get free coupons by mail to help you find savings every day.
Here are some of our top places to get coupons for your family.
Join mailing lists
Once upon a time, I was extremely cautious about sharing my address with companies. I refused to give my information when making a purchase unless absolutely necessary.
However, as I began to become more focused on saving money, I realized one thing.
If companies know where you live, they will send you stuff! Yes, that can mean you will get unsolicited junk mail, however, it also means you get free coupons by mail, free samples and other good stuff.
Now I make sure I am on the mailing lists of my favorite retailers so that I can receive grocery coupons regularly.
Here are a few types of mailing lists you will want to make sure that you join.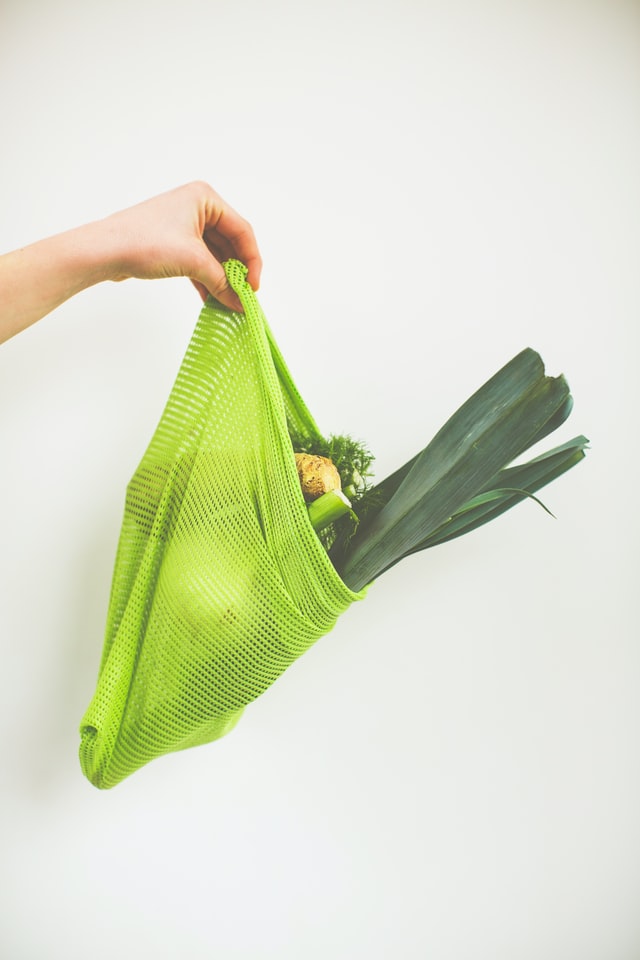 Grocery Store
Are you a member of your grocery store's rewards program? Chances are they have great ways to save, coupons available, rewards and more.
This week alone from our small town grocery store, I received a free propane tank refill (a $25 value), a free tank of gas from fuel savers rewards and over $20 in additional savings.
Clothing Retailers
If you, your significant other or your children love clothing or shoes from a particular store, make sure you give your information at the register so that they can send free coupons to you in the future. These coupons may come in the form of discounts or freebies, and you may be surprised at the value that you receive.
One of my favorite clothing retailers regularly sends $10 off $10 purchase coupons that I use to purchase items from clearance or smaller items such as socks and undergarments at no cost.
Restaurants
If your family loves dining out, chances are you can receive high value coupons for your favorite fast food and fine dining restaurants. Register for free restaurant coupons on their websites and by joining their reward programs.
This week I received a free burrito and chips and queso from a local burrito shop, a buy-one-get one free pizza coupon from a pizzeria and several other goodies. Many restaurants, especially larger chain restaurants will offer free coupons for your birthday as well as just for signing up. Often, these can be high in value, such as for a free meal, a free appetizer or more.
Travel and attractions
Are you planning a trip? Did you know that you can receive free coupons for traveling and tourist attractions in the area? Before you leave for your travels, be sure to contact the convention and visitors bureau, as well as the attractions themselves to see what discounts are available.
These visitor friendly locations are doing their best to draw in your business and will often send high value or even free admission coupons if you request them. You'll also receive fun brochures, magazines and guides that can help you plan your upcoming travel.
Services
Many service companies offer high value coupons via mail and once you are on their mailing list, these discounts can considerably add up! From haircuts to hair salons, dentist visits to dog grooming and home repairs, many service providers are offering coupons to both new and existing companies to help capture your business.
Related articles:
Register and collect rewards
While joining a reward program and a mailing list may sometimes be the same, other times they can be distinctly different and offer additional benefits for being a member of both.
Reward programs reward your loyalty by offering savings in the form of coupons, freebies and more on the products you use regularly.
If you're a soft drink consumer, Coke Rewards offers incentives to redeem the codes on their products. My family has received free soda products, amusement park tickets, and more.
Disney fans can earn great freebies from Disney Movie Rewards. We've redeemed the codes inside our DVD's and Blu-rays purchased for free movie tickets, free toys and even free bikes for our kids.
Many large manufacturers are also jumping on the rewards bandwagon and are offering rewards for purchasing their products and submitting your receipts.
Visit the websites and social media for the companies you support regularly to see what is available.
Write to brands
Love a particular product? They may send you free coupons if you ask!
Contact the companies your family loves via USPS mail, social media or the contact forms on their websites to see if they have product coupons available.
Product packaging often has a mailing address or website address for comments and questions, and there are also many websites online that list coupon friendly companies that will send coupons to you if you ask.

While some brands may not be sending coupons out at this time, you may be surprised with the results, or with free coupons that arrive in the future! 
I reached out to various companies, such as Nestle, Johnson and Johnson and others via email. I politely requested if they could provide me with some coupons for my next purchase as a happy customer and guess what.
I received dozens of coupons in the mail, ranging from free items to discounts of up to $3.00.
While writing and sending out these emails can be time-consuming, I can confidently say that it's a worthwhile effort.
Are you following Facebook, Twitter or other social media pages for your favorite companies, stores, restaurants and brands?
By staying in the loop for updates, you might just be rewarded with coupons, freebies, samples or more that are reserved just for their fans.
I've won thousands of dollars in freebies by staying social with products my family uses regularly and recently won a free meal for four, an autographed sports poster and even a new bike just for being a fan.
Don't write off rebates
Rebates are having their day in the sun again with many retailers, and this different type of coupon can offer significant savings on your next purchase.
Menards is well known for its rebates with purchases, and other retailers also offer rebates in the form of store cash like Kohls coupons and many clothing retailers.
These rebate savings can really add up, so be sure to keep your rebates and rewards handy for the next time you make a shopping trip.
Register for new parent programs
Do you have a new baby or have a little one on the way?
Be sure to create a baby registry with major retailers! Not only does this make baby gift shopping easier for your friends and family, it can also make sure you are signed up for some fabulous freebies for babies and parents.
In addition to signing up with Target, don't forget to sign up at Amazon, Buy Buy Baby, as well as for reward programs with Similac, Enfamil and diaper reward programs.
Can you really receive free coupons by mail?
Absolutely! Coupons are available in multiple formats including mail, e-mail, digital, newspapers, rebates and more.
Using coupons is a fantastic step if you are wanting to save money, and using coupons also helps many businesses that might be struggling right now as you show them your support.
How to organize your coupons
Are you receiving free coupons but aren't sure the best way to keep them handy for when you're ready to use them? An inexpensive portable file folder can help you keep paper coupons organized by type or retailer until you have a chance to use them.
I keep mine in my car so that I can have my coupons handy when I am out shopping, and make sure that I purge any expired savings so that it does not become too cluttered and that I can find what I need. File the coupons in a system that makes sense to you, just make sure they are available so that you can utilize them for the most savings.
While it is not as common to receive coupons in the mail as in the past, there are still lots of ways to make sure that you are receiving discounts regularly. With a little bit of work and creativity, you can make sure companies are sending you savings for the items you purchase regularly.
Have a trick for receiving coupons we missed? Leave it in the comments below!
Related: Can You Use Coupons On Or After Their Expire On Date?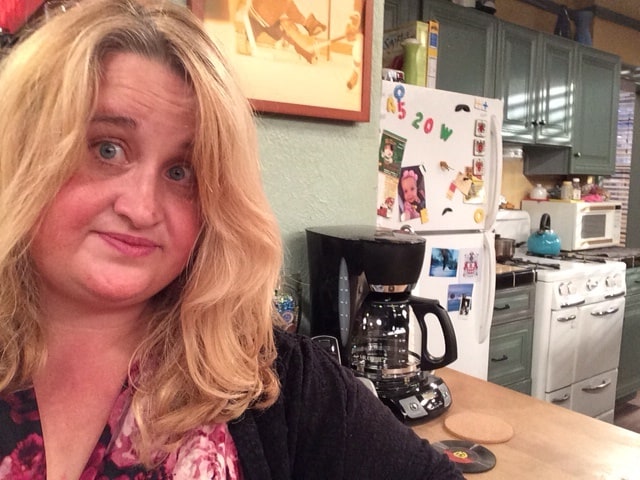 Kim Ritter is a frugal living expert, blogger and mom of two from small-town Iowa. What began as an effort to help her family save a few dollars a month has now transformed into a full-time passion to help other parents money. Visit her online at twokidsandacoupon.com and follow her on Twitter at @2kidsandacoupon for more ways your family can have fun on a budget.