In this post, I'm going to show you how to watch TV without cable and save $100 a month!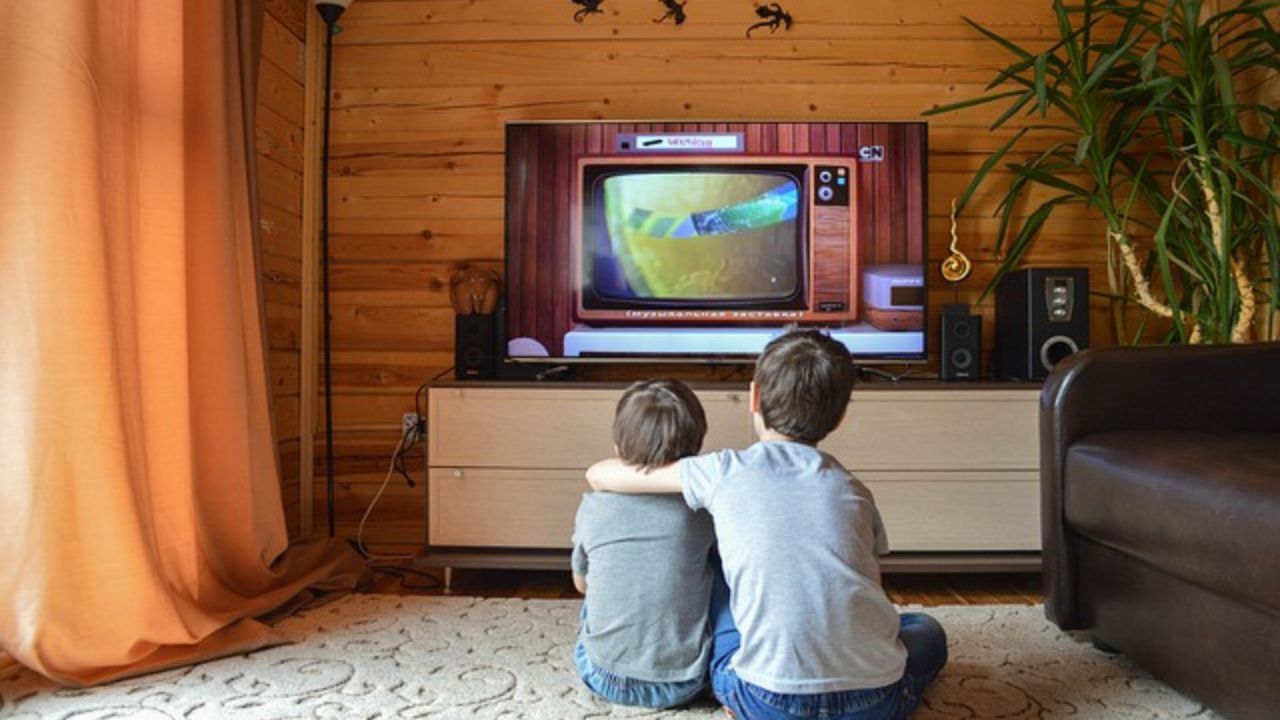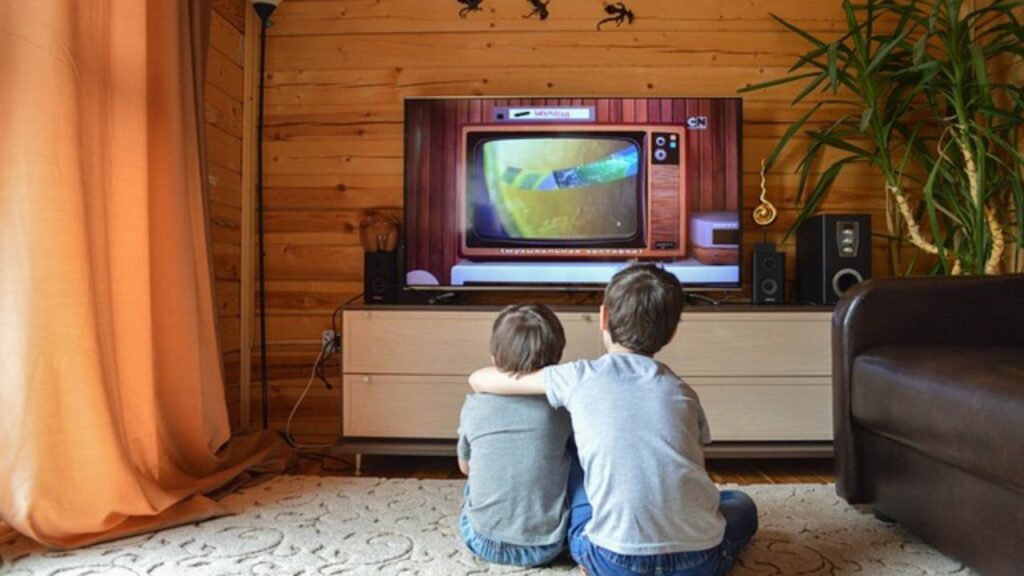 What would you do with an extra $100 a month?
Would you take your spouse out to a nice dinner or purchase a new item for your wardrobe?
No matter what you would do, an extra $100 a month is a win.
According to the Leichtman Research Group, cable bills have increased by 33,84% from 2012-2022. This is about 8 times the rate of inflation. The average TV packages were $103 per month.
Our Favorite Side Hustles
Download these apps to make extra cash in your spare time. Get paid to complete surveys or take photos around your city.
20M+ members
Average survey payout is $.50 – $3.00
Make money in your spare time
Trustpilot rating of 4.5/5 from more than 30k+ reviews
Earn money for simple tasks
Take photos of places in your city and get paid
Over 10M users
Get PayPal cash and free Bitcoin
How to Watch TV Without Cable or Internet
Television is expensive, but it doesn't have to be.
With the advancements in technology, there are plenty of ways to save on cable and still receive the entertainment options you desire.
RECOMMENDED: 7 Ways to Get Paid to Watch TV
Over-the-air channels
If you still want to enjoy some of the perks of basic cable channels without internet and the high-end price, you have a few options:
Antennas: Television signals are transmitted over the air via ATSC or Advanced Television Systems Committee. These signals can be picked up by antennas and transmitted into your ATSC tuner.
Most current TVs have ATSC tuners built in but there are some older TVs and new TVs that may not have them. If you want to go with an antenna, make sure your TV has an ATSC tuner.
Depending on where you're located, you may be able to pick up signals from channels including ABC, NBC, CBS, FOX, CW, PBS, ION and watch TV without cable, internet or satellite.
Before you head out to purchase an antenna, run your address through TV Fool.
This site will highlight all of the channels that you could transmit with an internal antenna. If the channels are green, you're in luck! If none of the channels turn green you may need to purchase an external antenna.
Outdoor antennas may cost about $70 for installation. If you would like a more in-depth look at indoor and outdoor antennas you can check out this guide.
If you have no Internet service or If you've just decided that an Indoor antenna is the way to go, here are the most indoor antenna common options:
Rabbit ear antennas:

If you live 15 miles from a local tower, a rabbit antenna may be a great way to go. You will need a loop with two dipoles. The loop gives you UHF channels and the dipoles gives you VHF channels. Typically, you can purchase this antenna for $7 to $20 at your local store. Some common rabbit ear antennas include

Audiovox ANT122F Indoor Television Antenna

and

RCA ANT111Z Indoors Antenna

.
Amazon Basics:

If you have UHF channels this can be a great option. The results may vary if you have VHF channels. This antenna is best suited for 5 to 15 miles from your local tower. Check the return policy before making any purchases. You want to make sure it works with your criteria.
Winegard Flatwave:

This antenna is hung on a wall or window facing the towers. It can receive UHF and VHF channels. You can purchase it at Home Depot or Amazon for about $29. The amplified version is the

model FL5500A

which is one of the most recommended models for VHF.
Muhu Leaf:

This antenna has an amplified version and an unamplified version that range from about $18 to $80. It can receive UHF channels better than VHF channels. Typically this antenna doesn't do well with weaker VHF channels but may still be more expensive than other antennas.
DIY Antennas:

You can simply use a paperclip if you have strong signals and live less than 10 miles away from a tower. All you need to do is straighten the paperclip and attach it to your

coax connector on your TV

.
Here are the most common indoor and outdoor antennas:
Winegard Freevision:

This antenna can be hung from a nail or mounted on a pole outside. You will need a coax cable in order to complete the installation. You can purchase it at Home Depot or on Amazon.
Clearstream 1 Max and 2 Max:

This antenna has 3 different configurations allowing you to set it on a table, mount it on the wall, or use it outdoors. You typically want to use this antenna if other rabbit ear options aren't providing you enough channels or you don't want to install an outdoor antenna. The Max 2 vision is a larger version and pulls more channels that are further away.
Another option would be to purchase an attic antenna. These antennas give you the advantage of height without exposing it to the outdoor elements.
Depending on what material your home is built out of, it may be challenging to receive all the channels you desire. Before you commit to an attic antenna make sure to test it out.
Related:
DVRS: Recording devices and timeshifting OTA TV has increased in popularity since consumers are ditching their cable bills. If you don't have a "smart" TV you will need a streaming device to record your shows.
There are various options you can explore. Here are some of the most common standalone, out of the box solutions:
Basic: If you're budget conscious, there are plenty of solutions that provide basic functionality. Two popular solutions are the Mediasonic HW – 150PVR HomeWorx and the iView. Both are used for basic tuner capabilities that support real-time recording and programmed recording.
Channel Master:

If you want advanced recording functionality and are willing to invest a little bit more in a DVR, this may be a great option for you. It has more advanced features that include 2 tuners, advanced recording options, commercial skip, a pause feature, streaming apps, and more.
TiVo:

For a more premium option you want to explore a TiVo. There are two options:

TiVo Bolt

and the

TiVo Roamio OTA

. Both DVRs are good options if you don't already have other streaming set-top boxes like an Apple TV or Fire TV. You may spend a little bit more upfront but you won't have to pay a monthly fee.
For additional DVR solutions and DIY options click here.
Streaming Service to Watch TV for free
Before you go searching for a free streaming service, many broadcasters release episodes on their own websites. If you are a fan of a certain channel, visit their site and see if they have posted your favorite TV show.
Some of these shows may be a little behind their regularly broadcasted time schedule but you will still be able to watch for free on any device.
If your favorite channel doesn't post their episodes on their site, there are many streaming services that you can access for free. These services include:
Subscription streaming services you can purchase for a small monthly fee
If you don't find a free option that suits your entertainment needs, you may want to explore streaming subscription services. Some of these services allow you to stream offline as well.
This means that you have the capability to download movies or shows and take them on the go with you. There is no need for an internet connection.
Do your research before signing up to ensure the service meets your needs.
Here are a few subscription service options for your viewing pleasure:
How to find the right streaming device for your entertainment needs
So, which streaming service device is right for your needs?
With all of the options available it's important to do your research and identify the features that meet your entertainment needs the most. All options have their pros and cons.
Here are a few options you can explore:
Google Chromecast
The Google Chromecast is unique because it gives users the ability to control video playback through any of your devices.
It also gives you access to dozens of streaming applications.
You can purchase the basic model for around $30 and the Ultra version for $69.
Amazon Fire TV
Amazon Fire TV also gives you access to a variety of streaming applications.
You can stream Amazon Prime video as well as Amazon On-Demand. Another benefit of this streaming device is its integration with Alexa.
This device is $69.99 on Amazon. (For some reason this item is currently unavailable on Amazon)
Roku
Roku offers almost any streaming service you could imagine.
They have several models that range from their Express version starting at $29 to their Ultra version for about $99.
There is no fee to activate this service. You can get your channels in HD or 4K.
Game Consoles
Game consoles are extremely popular ways to stream your favorite service.
However, they can be very costly.
For example, if you choose to purchase an Xbox 360, this may run you about $400.
You may also have to pay for a subscription service for Xbox Gold live which is about $59.
If you are a gamer this might not be a bad option to get all of your entertainment in one place.
Apple TV
Apple TV was designed to support Apple products and integrate with Siri.
This device is on its 4th generation. Apple TV is a powerful streaming service that mimics the design and structure of other similar products.
Portable Television
Portable televisions are compact, lightweight, and designed for people on the go. They are an excellent choice for camping trips, road trips, or any situation where you might be away from home but still want to catch your favorite shows or keep up with the news.
These televisions come with a built-in antenna and tuner to pick up over-the-air broadcast signals. Just like with an over-the-air antenna at home, the number and quality of channels you can receive will depend on your location.
You'll typically get access to local broadcast networks like CBS, ABC, NBC, FOX, and PBS.
Local Library
Many libraries stock DVDs and Blu-Ray discs of everything from the latest hits to classic favorites, and all you need is a library card.
Some libraries even provide online streaming services, partnering with platforms like Kanopy or Hoopla.
The bottom line
You spend a lot of money each year on your cable service.
If you were to take a deeper dive into what you were actually watching, you would find you may be paying for a lot of channels and entertainment options you don't watch.
With the advancements in technology, there are plenty of ways to save on your entertainment.
If you are ready to cut the cable cord, do your own research and discover what will work for you and your entertainment needs.
More From Dollar Sanity:
Ashley Is a personal finance writer and content creator. In addition to writing for Selleratheart, she writes for solo entrepreneurs and Fortune 500 companies. When she's not calculating her net worth or reading the latest personal finance book, you may find her diving with great white sharks in South Africa.