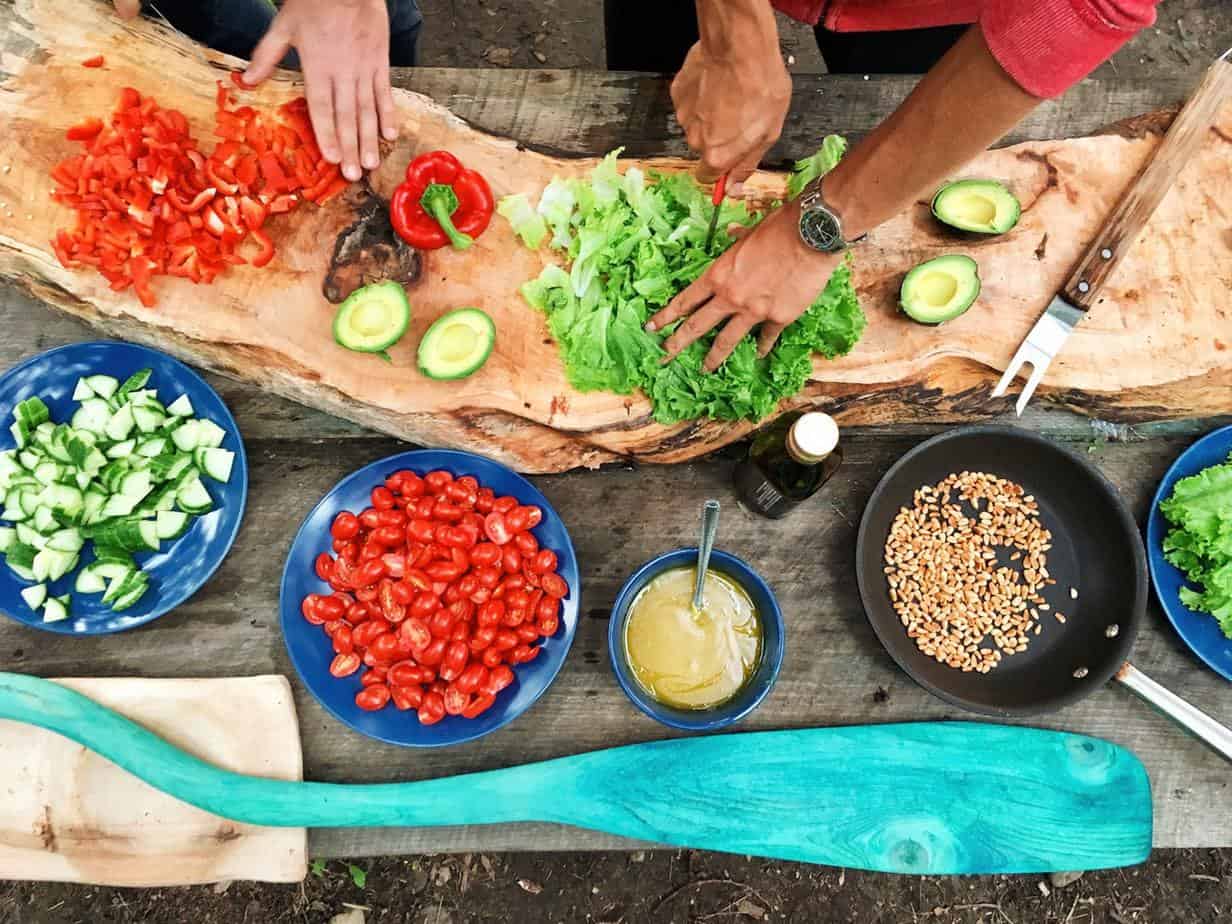 Food costs can be a budget make-or-breaker. The average American household (for reference, the average is 2.5 people) spends nearly $8,000 on food, including over $3,000/year on restaurants and takeout alone. That's about $666 per month (first red flag? ?). And that says nothing of the physical and financial health costs of making less nutritious choices.
So in this roundup, we're going to be looking for recipes under $5 that are not just cheap, but are also healthy, reasonably simple to make, and should be widely accessible if you have a kitchen + transport to a grocery store. And we're not doing that "$5*…per person per serving" cop-out. Most of these $5 meals will be able to feed 2-4 people and/or leave you with plenty of leftovers.
The recipe sections below are divided by meal category; click each heading to be taken to the full recipes on their respective websites!
---

Ibotta is my favorite cash back grocery app. With Ibotta, you can earn real cash back every time you shop online or in-store. Download the app, choose and unlock rebates you want at various stores. After purchase, scan or photograph your receipt within the app. When your receipt is approved, the cash will be added to your account.
---
Cooking for $5 – A Quick Overview
First things first. $5 is different everywhere! Both in average earnings and purchasing power, someone in the San Francisco Bay Area is going to think of a five-dollar meal a lot differently than someone who bought their entire house for $5 in the Midwest (half-kidding).
So, to get my numbers, I first looked at the World Population Review's grocery cost of living index by state, and picked New Hampshire, which is pretty squarely in the middle. Then, since many people across the country live near a Walmart, I plugged ingredients into the Walmart Grocery order-ahead tool for a Manchester, NH location, and chose the most inexpensive options. Because these are average costs, you might find that a few of the $5 meals are closer to $4 or $6 meals for you!
Also note that for the cost comparisons, we'll be assuming that you have a variety of herbs and spices in the pantry already. Since most recipes only use tiny amounts, the cost-per-use is usually negligible and it would make less sense to budget for buying a new jar every time.
I usually go with dried versions of ingredients over canned or pre-packaged ones—for instance, 16oz of dried beans will go a lot further than 16oz of canned beans, since dried ones swell up when liquid is added. That said, for a lot of recipes canned is simply more convenient, so that's up to you! Vegetables will be a mix of fresh and frozen.
And finally, if you're looking for meat or dairy, you'll need to add those on your own—they tend to be expensive and in my view (found the vegan) simply not necessary.
Kitchen Tools to Make Frugal Cooking Easier
Outfitting your kitchen with a few key tools will make it a lot easier and faster to cook for yourself. Other than basic pots and pans, here are some products that will cost you more than $5 upfront, but can pay for themselves in time and money savings.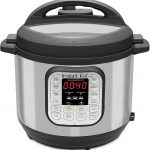 The Instant Pot has a lot of raving fans, and honestly, it deserves them. There are so many recipes (particularly soups and stews) where you can just chop ingredients, toss them in the pot, and walk away while the recipe makes itself for you. It also lets you turn dried beans into usable beans If time is a concern for you with cooking, you owe it to yourself to put this on your shopping list. FYI, it's usually on sale during Black Friday!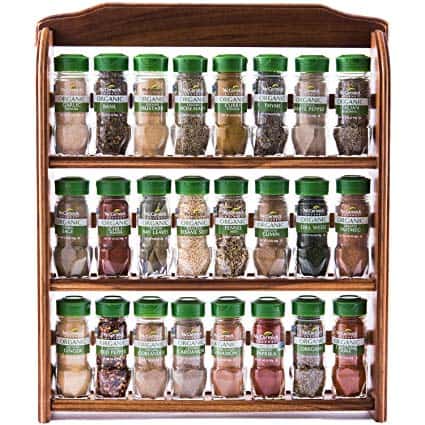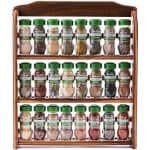 If you don't have a collection of spices yet, you can set yourself up for years and stay organized by getting a pre-filled spice rack. You want to supplement all your cheap ingredients with great flavors, so this is one area where I don't always go for the bottom-tier brands. This 24-piece McCormick rack averages out to less than $3 per jar including the price of the nice wooden stand itself, and it has just about everything you'll need to amp up your recipes.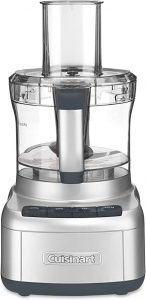 Slice, shred, grind, puree—a good food processor can do it all. A high-powered blender can also work for most of the same functions, so feel free to stick with that if you already have one.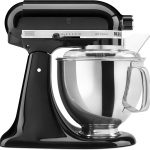 This one depends how complex you want to get with your cooking/baking, and at the price point, it might be better-suited to a Christmas wishlist. You certainly don't need one for any of the recipes below. But a KitchenAid is a very versatile machine thanks to all the attachments you can add. Make bread with a dough hook, fresh pasta with a pasta roller, smooth mashed potatoes with the wire whip, cake batter, cookie dough, etc.
Now that your kitchen is ready: to the 5-dollar recipes!
$5 Dirt-Cheap Breakfast Ideas
Now here's a real frugal hack for you: you don't need to buy milk for this recipe at all. Once you've bought the oats, you can just take a cup of them, blend them with 4 cups of water and a pinch of salt for about 30 seconds, and strain it, and you have fresh, creamy, cheap oat milk that works perfectly in oatmeal.
Average costs:
$1.75 – 18oz whole grain old-fashioned oats
$2.50 – 1/2 gallon of soy or almond milk (if you don't want to go the DIY milk route)
Any toppings you have on hand (fruits, peanut butter, seeds, nuts)
For many people, eggs take the scramble spotlight, but my preference is a simple tofu scramble. The base of it is just tofu and spices, and from there, you can add in anything else you want. My personal favorite is Southwest-style, with black beans, salsa, and veggies.
Average costs:
$1.50 – 16oz packaged firm tofu
$.58 – 15oz can of black beans
$.78 – onion
$.78 – pepper
$1.88 – salsa
Herbs & spices
Bagels with Toppings
You're super flexible with this one: a butter spread (Country Crock almond butter is my favorite), jam, peanut butter, etc. When possible, get fresh bagels from a grocery's bakery area instead of the pre-packaged ones. I'm from the New York area and guys, bagel quality matters. You can go cheaper than 50c/bagel if you get a really cheap Lender's…but for the love of God, don't get Lender's.
Average costs:
$.50 per bagel
Your chosen toppings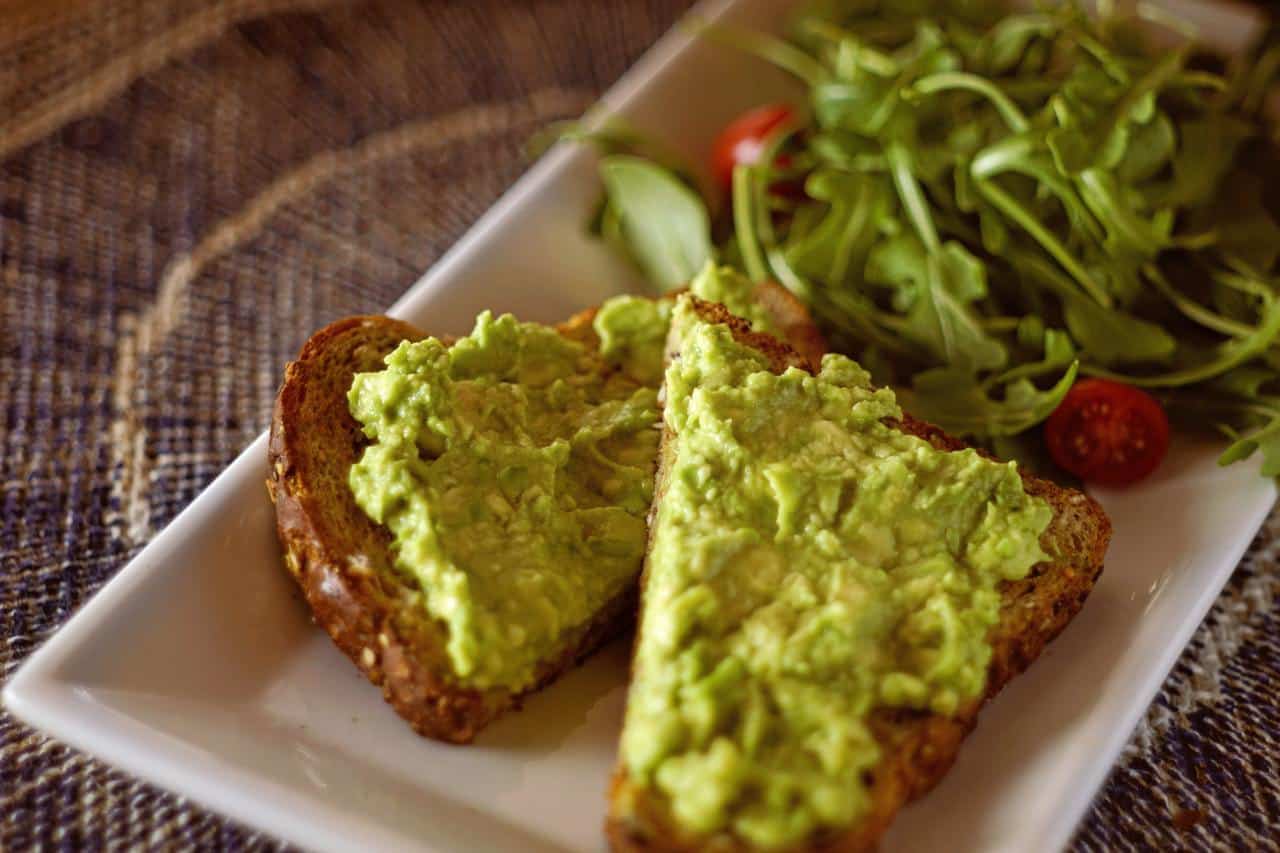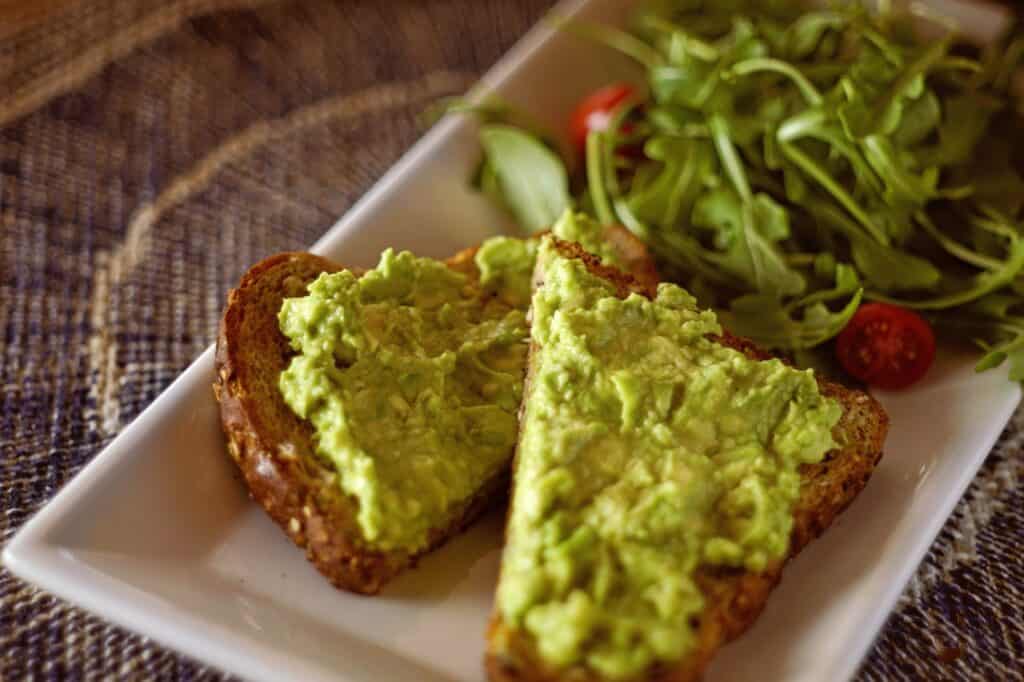 Honestly, I had to include this one just because of all the other finance articles out there blaming millennial avo-toast habits for their financial struggles. You don't have to pay $17 for it at a brunch restaurant in NYC!
Average costs:
$2.67 – loaf of whole grain bread
$.88 – avocado
Your chosen toppings, herbs, & spices
$5 Dirt-Cheap Lunch Meal Ideas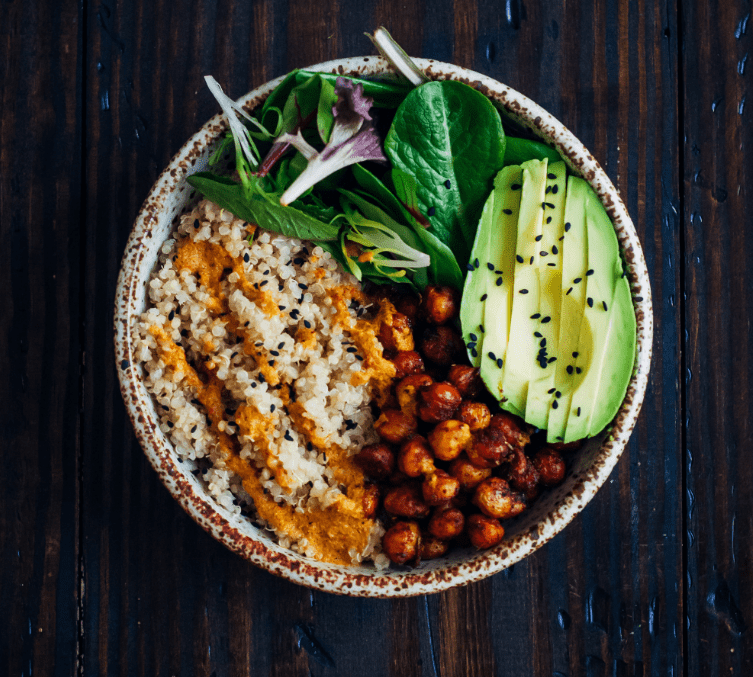 Buddha bowls are an extremely cheap and versatile way to fit a lot of nutrients into a meal. You'll use a grain like brown rice as your base, then top it with a legume (like chickpeas), assorted vegetables, and spices/dressings.
Average costs:
$.72 – 15.5 oz canned chickpeas
$.78 – 16oz brown rice
$.88 – avocado
$.78 – pepper
$.52 – lemon
Herbs/spices
Falafel Wraps
You can try making homemade falafel, but I prefer finding a dry falafel mix to keep it simple—it already has the spices and flours added, so you just have to add water, fry them, and put them in a wrap with veggies.
Average costs:
$2.62 – falafel mix (just add water)
$1.58 – package of flour tortillas
$.68 – cucumber
Your other chosen optional fillings (e.g. onion, lettuce, a dressing/sauce)
Veggie Burgers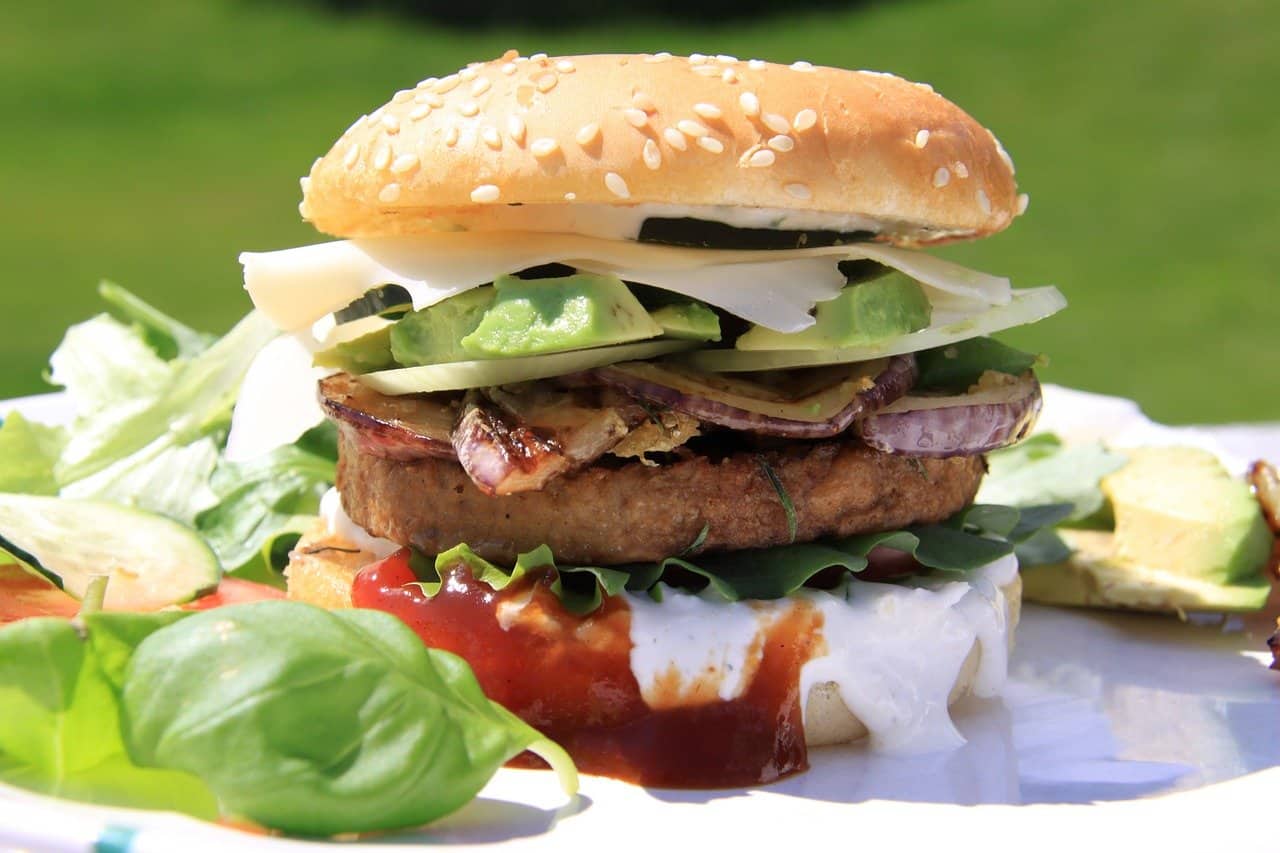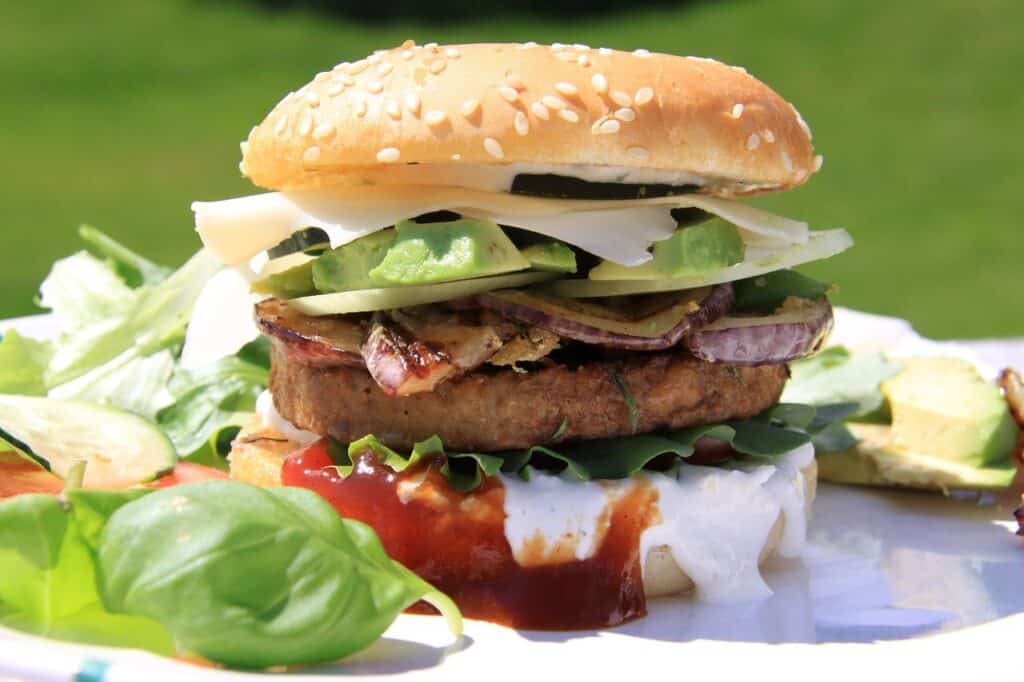 During the summer, you can throw a patty on the grill. In the winter, a frying pan or air fryer is a perfectly good substitute. You can find a wide variety of veggie burgers at most grocery stores (black bean burgers, garden veggie patties, high-protein options made with soy, etc).
Average costs:
$3.67 – 4 pack of veggie burgers
$2 – pack of burger buns
Condiment staples (ketchup, mustard, pickles)
While this recipe uses spaghetti for the noodles, you can also find plenty of other cheap noodle types (like rice noodles) at Asian markets or in your grocery's international aisle.
Average costs:
$1 – 16oz spaghetti
$2.30 – frozen stir fry veggies
$.85 – 1/2 jar of peanut butter
$.38 – lime
Herbs/spices/pantry items (e.g. soy sauce, vinegar)
Salads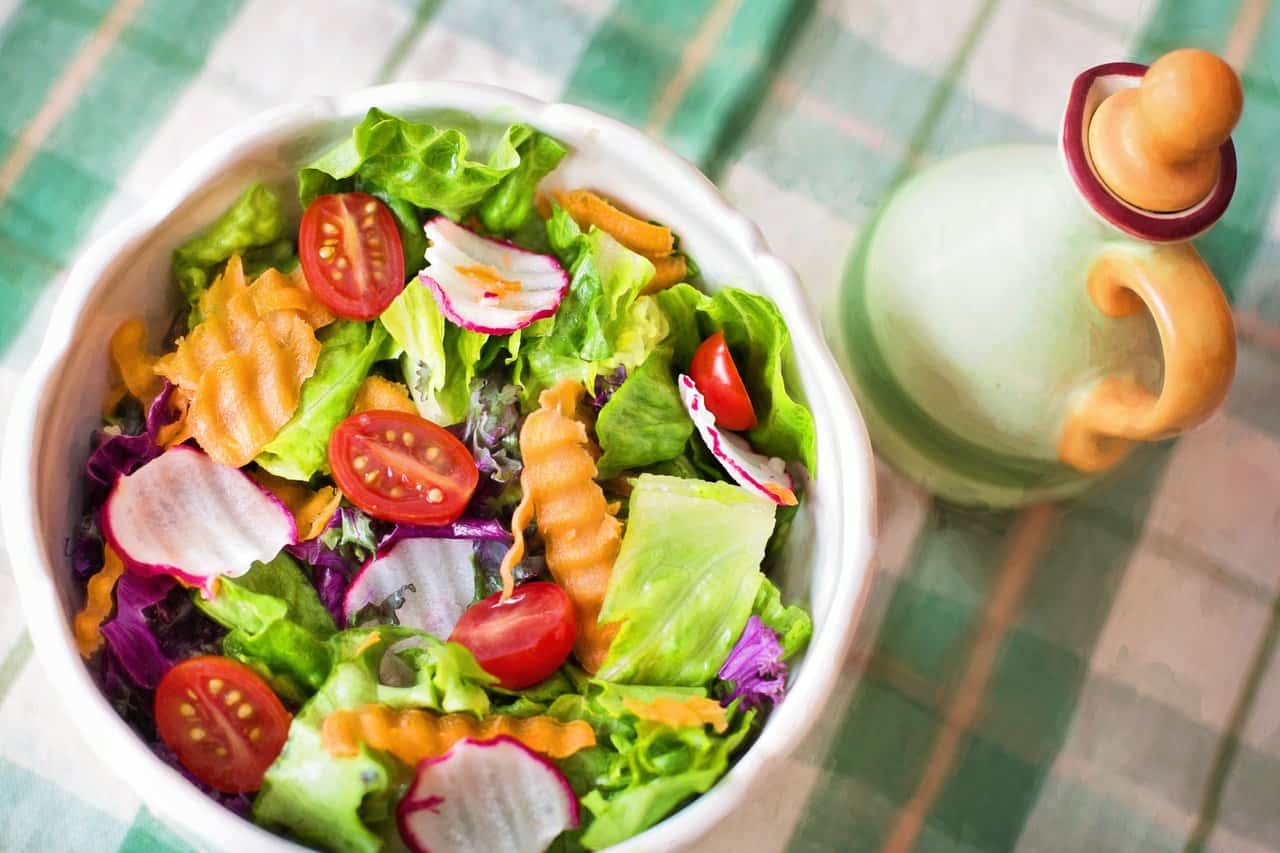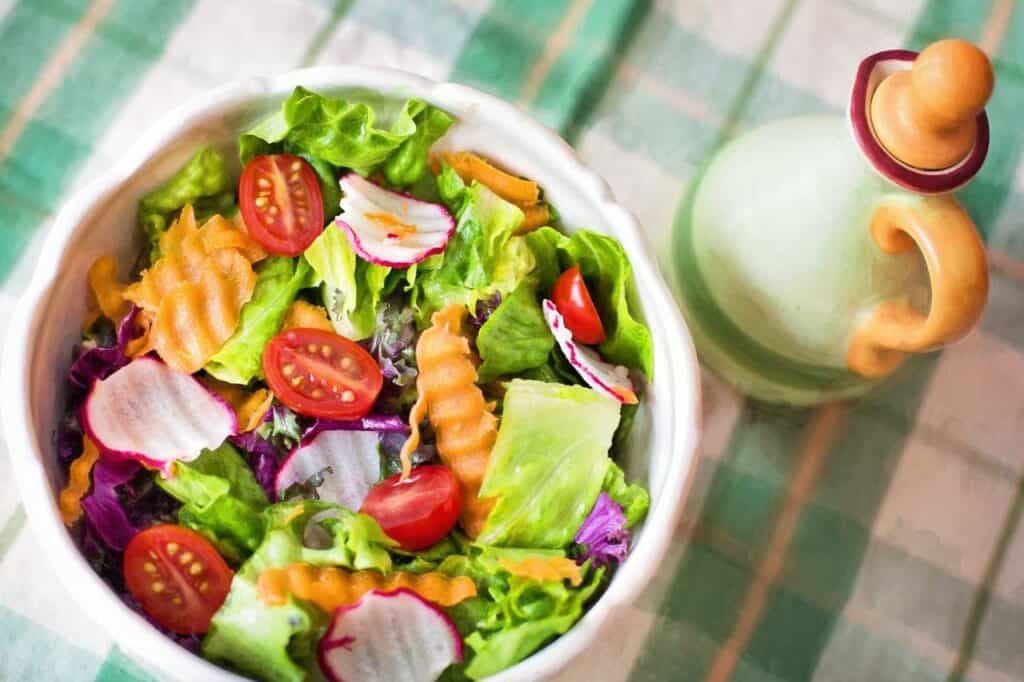 Leafy greens are a rich source of disease-fighting antioxidants and nutrients, so opting for a salad bowl now and then can help keep your meal costs and health insurance premiums low. Salads are another versatile meal idea that you can adjust to your preferences (get inspired with these 29 recipes).
Average costs:
$1.48 – green leaf lettuce or kale
$1.98 – premixed salad topping (cranberries & pecans)
$1.50 – Italian dressing
$5 Dirt-Cheap Dinner Meal Ideas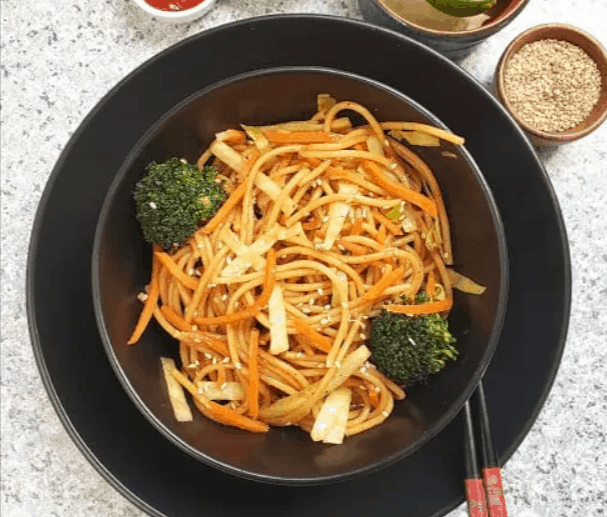 Enjoy Chinese takeout night on the cheap by making your favorites yourself. You can use spaghetti, ramen noodles, or any other round wheat-based noodle. (The Walmart I'm using actually had specific lo mein noodles that fit into our $5 meal idea budget!)
Average costs:
$2.52 – lo mein noodles
$1.96 – frozen stir fry mix
$.50 – bunch of green onions
Pantry staples (soy sauce, sugar, oil)
Average costs:
$2.50 – 5lb russet potatoes
$.72 – chili beans or baked beans
$.72 – diced tomatoes with veggies
Pantry staples (salt, olive oil)
This is an easy staple that you can meal prep for use in burritos, tacos, fajitas, or even just eat in a bowl with some veggies. Any meal that starts with beans and rice will probably qualify as one of the best dirt-cheap meal ideas.
Average costs:
$1.15 – 16oz dried black beans
$.78 – 16oz brown rice
$.78 – onion
$.48 – garlic bulb
$.10 – vegetable broth if you make it with a bouillon cube
Herbs/spices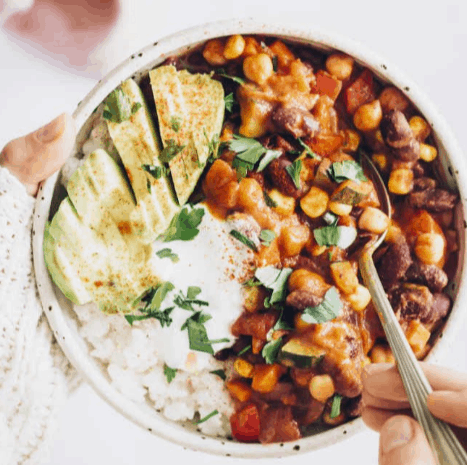 Any dish that relies on beans as its base is going to automatically be cheap and nutritious. Chili con carne means "with meat" and will drive your costs up, but "sin carne" is easy, affordable, and full of plant protein: an ideal dirt-cheap meal idea.
Average costs:
$1.42 – 16oz dried kidney beans
$1.16 – 10oz frozen onions, peppers, and celery mix
$.58 – 15oz can of chickpeas
$.72 – 15oz diced tomatoes
$.67 – 1lb carrots
$.84 – frozen corn
$.42 – 6oz tomato paste
Spices
This is pretty much a fancy-sounding name for "pasta and beans." They go together surprisingly well! It's like a mix between a pasta dish and a soup.
Average costs:
$1 – 16oz pasta of choice (bowtie, small shells, elbows, rotini, whatever!)
$1.42 – 16oz dried kidney beans
$1.88 – any flavor of tomato sauce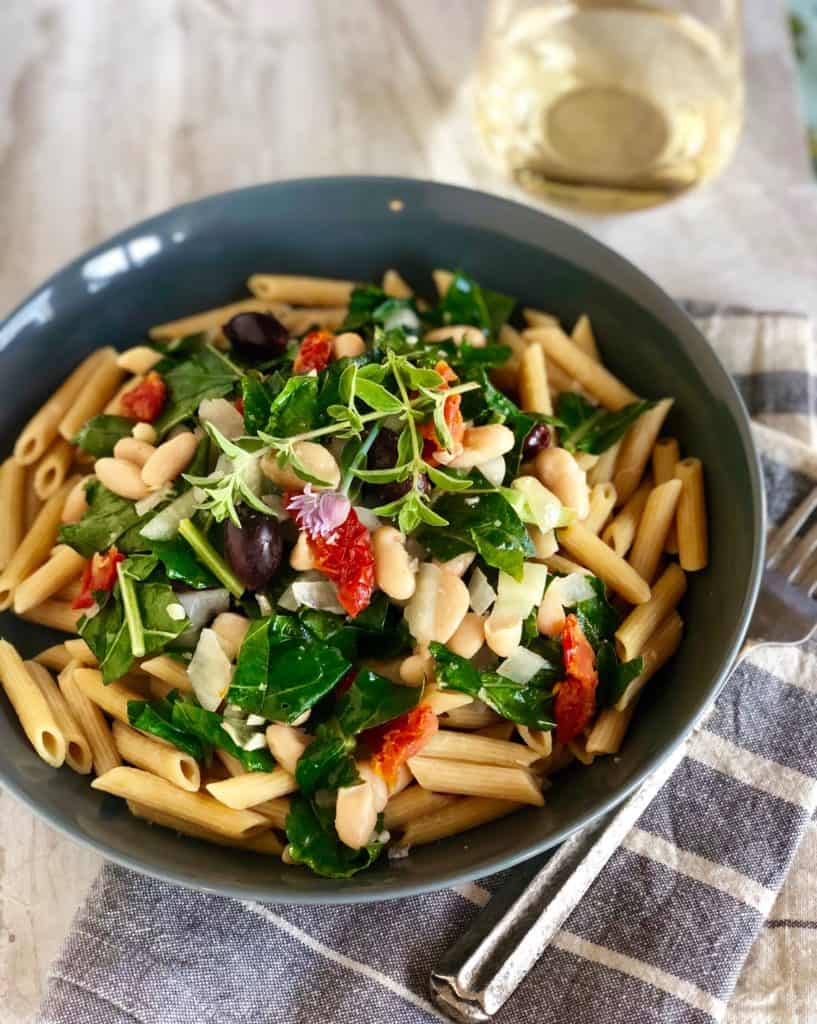 Here's another pasta dish that feels like restaurant quality, without restaurant prices.
Average costs:
$1 – 16oz box of penne
$1 – frozen chopped spinach
$1 – can of cannellini beans
$.78 – onion
$.48 – garlic bulb
$.57 – lemon
Herbs & spices
Add Cajun spices to your beans and rice to transform it into jambalaya! I also like to marinate and bake tofu cubes for extra protein.
Average costs:
$1.46 – long grain rice
$.58 – can of kidney beans
$1.16 – 10oz frozen onions, peppers, and celery mix
$.72 – two fresh tomatoes
$.48 – garlic bulb
Herbs & spices
$5 Soup Recipes
Soup is getting its own category, because it's almost so easy to make cheap, hearty soups that it feels like cheating. Use bouillon or fresh veggies to make your broth instead of buying it in quarts.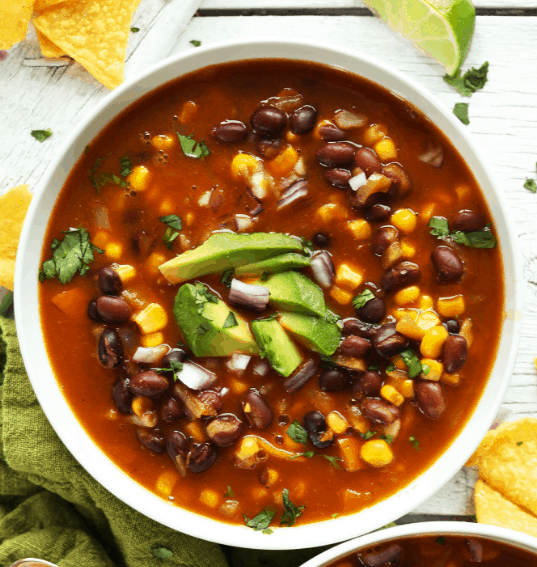 This Mexican-inspired soup is perfect to warm you up in the winter or fall.
Average costs:
$1.14 – 16oz dried black beans
$.84 – frozen corn
$1.92 – salsa
$.78 – onion
$.48 – garlic bulb
$.78 – pepper
Herbs & spices
Lentils may be unassuming, but they're secretly a superfood—high in protein, fiber, and nutrients.
Average costs:
$1 – 16oz dried lentils
$.78 – onion
$.72 – two fresh tomatoes
$.67 – bag of fresh carrots
$1.28 – bag of fresh celery
Herbs & spices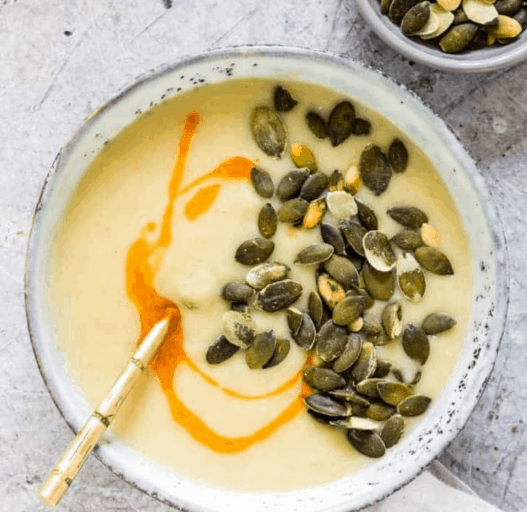 Potatoes are a popular staple food for a reason: they're nutritious and easy to grow, which makes them perfect for dirt-cheap meal ideas.
Average costs:
$2.50 – 5lb russet potatoes
$2.98 – bunch of leeks
Spices, bouillon, and oil
Peas are another nutritional powerhouse, helping with heart health, weight control, and healthy blood sugar levels. And like most other legumes, they're ideal for dirt-cheap meal ideas.
Average costs:
$1.32 – dried green split peas
$.67 – bag of fresh carrots
$1.28 – bag of fresh celery
$.50 – bunch of scallions
$.72 – can of diced tomatoes
$.78 – pepper
Herbs & spices
Do you have any favorite dirt-cheap meal ideas under $5? Share them in the comments!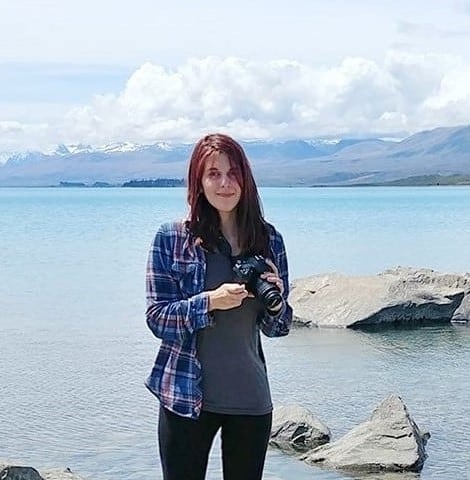 Kate is a writer and editor who runs her content and editorial businesses remotely while globetrotting as a digital nomad. So far, her laptop has accompanied her to New Zealand, Asia, and around the U.S. (mostly thanks to credit card points). Years of research and ghostwriting on personal finance led her to the FI community and co-founding DollarSanity. In addition to traveling and outdoor adventure, Kate is passionate about financial literacy, compound interest, and pristine grammar.