Who doesn't like spending hours sitting in front of the TV browsing Amazon for the latest deals?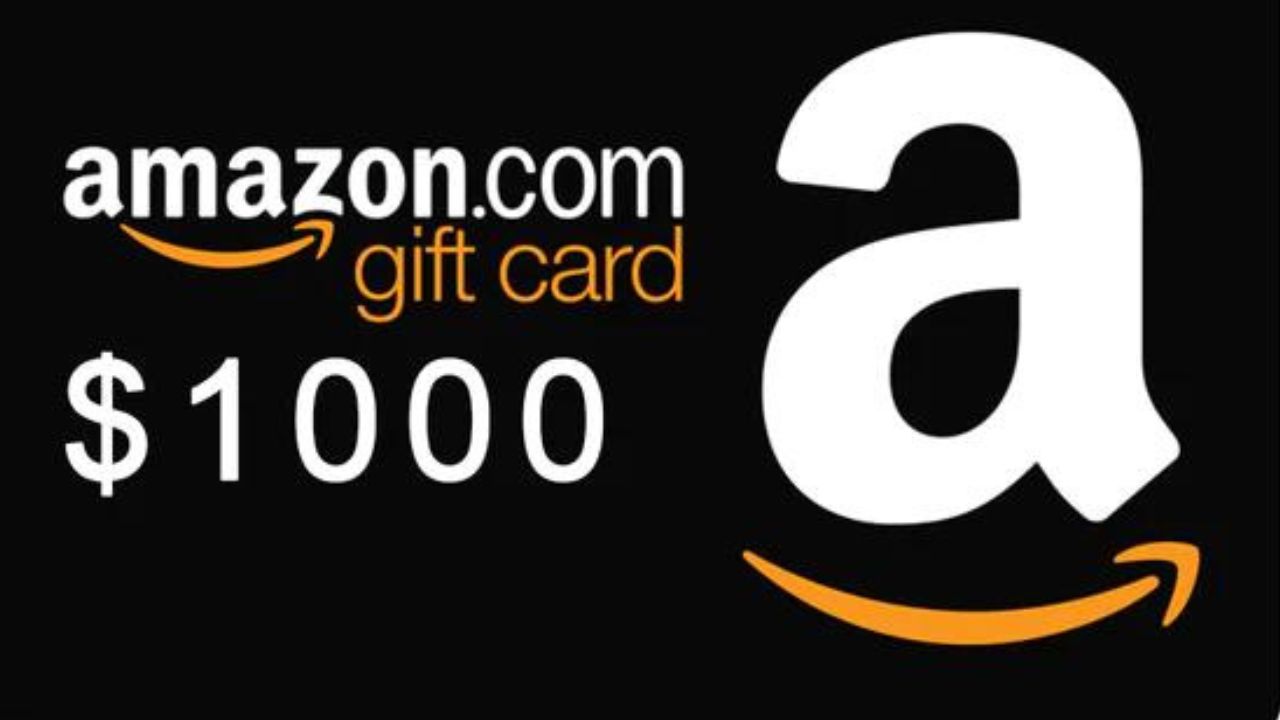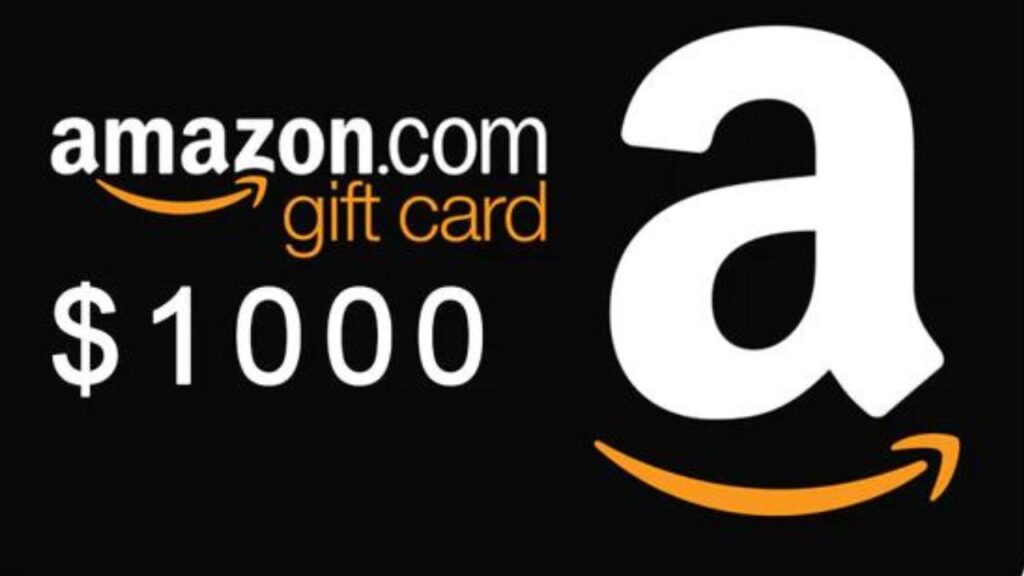 You can find almost anything you could ever possibly imagine.
It's a shoppers paradise. Wouldn't it be even better if you had free Amazon gift cards to purchase anything you desired?
HOW TO WIN FREE AMAZON GIFT CARDS
Believe it or not, there are plenty of ways you can earn free Amazon gift cards.
Many sites offer the opportunity to earn cashback or gift cards for doing daily tasks you normally do.
Whether you are on the go or have a break at work, here are a few ways you can use your free time to receive Amazon gift cards for free:
Our Favorite Side Hustles
Download these apps to make extra cash in your spare time. Get paid to complete surveys or take photos around your city.
20M+ members
Average survey payout is $.50 – $3.00
Make money in your spare time
Trustpilot rating of 4.5/5 from more than 30k+ reviews
Earn money for simple tasks
Take photos of places in your city and get paid
Over 10M users
Get PayPal cash and free Bitcoin
Take online surveys to earn free gift cards
There are countless sites that give you the opportunity to sign up and take surveys online.
Once you completed the online surveys you will earn points or rewards to put towards free Amazon gift cards.
Here are a few sites you should consider:
Survey Junkie

matches your profile with surveys. All you need to do is create a profile and you can start earning gift cards.

Swagbucks

gives you the opportunity to earn points for doing things you would normally do online. You can earn points for doing everything from shopping online to taking surveys. Once you earn enough points, you can turn them in for free Amazon gift cards.

Branded Surveys. With Branded Surveys, you earn points for each survey you complete. These points can then be exchanged for cash or Amazon gift cards. Surveys can range from asking about your shopping habits to your opinions on different products or services.

Opinion Outpost also has you take surveys to earn points for free gift cards, however, this site has another bonus. Each quarter you will be automatically be entered to win a $10,000 prize. Can you imagine what you would do with the money if you won? Maybe you could take that dream vacation or pay down some debt.

Product Report Card

is another site that rewards you for signing up then taking surveys. The more surveys you take the more free gift cards you can receive.

Inbox Dollars

rewards you for your opinion by taking online surveys, watching videos, and shopping online. They have partnered with Netflix, Walmart, Target, H&R Block, and Publisher Clearing House to make your opinion count for the brands you love.

American Consumer Opinion

pays you for each online survey you complete. They generally pay via check but you can turn your points in for a free Amazon gift card.

Harris Poll Online

is an alternative legitimate site for earning rewards for taking surveys.
RELATED: 6 Places to Sell Gift Cards for PayPal Cash Instantly
Amazon trade-in bucks
You probably have plenty of items laying around your house that are taking up space. If these items are in good condition you may be able to trade them in for free Amazon gift cards.
Amazon has a trade-in program that allows you to turn in your lightly used items in exchange for gift cards. Items must match product description and condition in order to be eligible for trade-in.
You can visit the Product Eligibility Criteria page to verify your items are in mint condition. You can trade in a variety of items. Simply search the Amazon trade-in program for the best results.
Once you select an item you want to trade in, Amazon will send you an instant offer and a shipping label. All you need to do is put your item in a box and send it off.
The process takes about 10 business days to complete and then you will receive your gift card for the amount Amazon offered.
Turn in your everyday receipts and earn gift cards
Ibotta gives you the opportunity to turn in your receipts for everyday purchases and earn rewards on qualifying items. You simply sign up for the app and unlock your rewards.
Once you find qualifying items or stores you frequently visit, you can upload your receipts and receive rewards for eligible purchases.
Ibotta has hundreds of stores to pick from including Walgreens, Champs Sports, CVS Pharmacy, Kroger, Walmart, and Publix.
Surf the internet to earn free Amazon gift cards
If you enjoy surfing the internet or watching tv while on the go, you can earn Perk rewards and redeem your points for free Amazon gift cards.
Perk gives you many different ways to earn rewards including scratch and win games, watching TV, and interacting with your favorite entertainment options.
Play with apps and earn free Amazon gift cards
When you sign up for appKarma you are able to earn free Amazon gift cards for simply playing with apps on your iPhone or Android.
When you sign up you automatically receive 300 points. Not only will you receive free gift cards but you may even stumble across an app you grow to love.
Save the environment and earn free gift cards
If you are passionate about the environment and recycling your goods, you may have the opportunity to earn rewards for your good deeds.
Recyclebank partners with cities and brands to rewards citizens for making their communities a better place. Visit their site to see if your community has entered the program.
Sell your junk and earn free gift cards
If you have items lying around your house that you haven't used in years, it may be time to sell them on Listia.
This site lets you sell your used items for points. You can then turn these points in for rewards like free Amazon gift cards.
Shop at your favorite stores to earn free gift cards
My Points allows you to earn rewards for either completing tasks or shopping online at pre-selected stores. If you normally shop online browse My Points to see if your stores qualify.
RECOMMENDED: Do Amazon Gift Cards Expire if Not Redeemed?
The bottom line
There are countless ways you can earn free Amazon gift cards. If you are like most Americans you spend about 2 hours a day just on social media.
Why not use some of that time to earn free gift cards or cash rewards? There's no better way to shop on Amazon than with free gift cards.
Peter Koch side note:
Since I am not a survey guy I asked my friend Tom from This online world about how people can earn Amazon gift cards.
Tom likes to make money online and earn freebies when he can, and this is a tip he provided on how people can save money when looking to shop with gift cards:
An Alternative Option – Buy Discounted Amazon Gift Cards Online
If using rewards programs, survey websites, or cashback programs to earn free gift cards isn't for you, you can still maximize the bang for your buck by shopping with discounted gift cards.
There are a variety of ways to purchase gift cards at reduced prices, and if you are an avid Amazon shopper, buying these discounted gift cards in advance can go a long way in saving you money.
On gift card swapping websites, users can sell their unwanted gift cards to other interested buyers at a discounted rate.
Gift card discounts typically range from 5%-15%, but the saving rate can increase depending on how many gift cards you purchase or the total value of the cards.
If you want to check out some websites where you can buy gift cards at a discount, you can try:
– CardSwap
– Raise
Ashley Is a personal finance writer and content creator. In addition to writing for Selleratheart, she writes for solo entrepreneurs and Fortune 500 companies. When she's not calculating her net worth or reading the latest personal finance book, you may find her diving with great white sharks in South Africa.