Finding ways to earn easy free money is pretty high on my list of satisfying ways to spend free time.
The advent of smartphones has made this task simpler and faster than ever—especially with the wide variety of cash back apps that have become available in recent years.
I've been testing out as many as I can over the past year or two. Here are the six best cash back apps I use on a regular basis.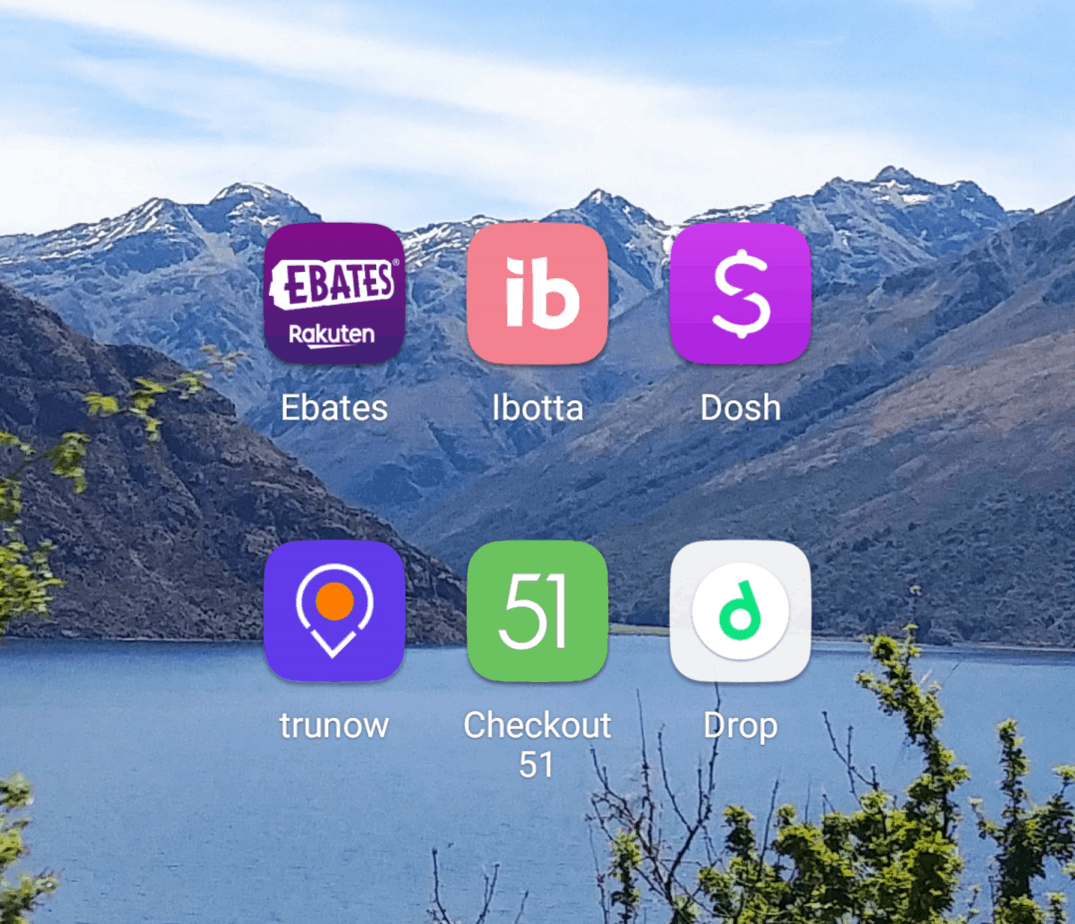 7 Best Cash Back Apps to Earn Rewards
These cash back apps span specializations from retail purchases and restaurants to gas and groceries. You can get all seven apps or mix and match however it works best for you.
1. Rakuten Rewards (Ebates)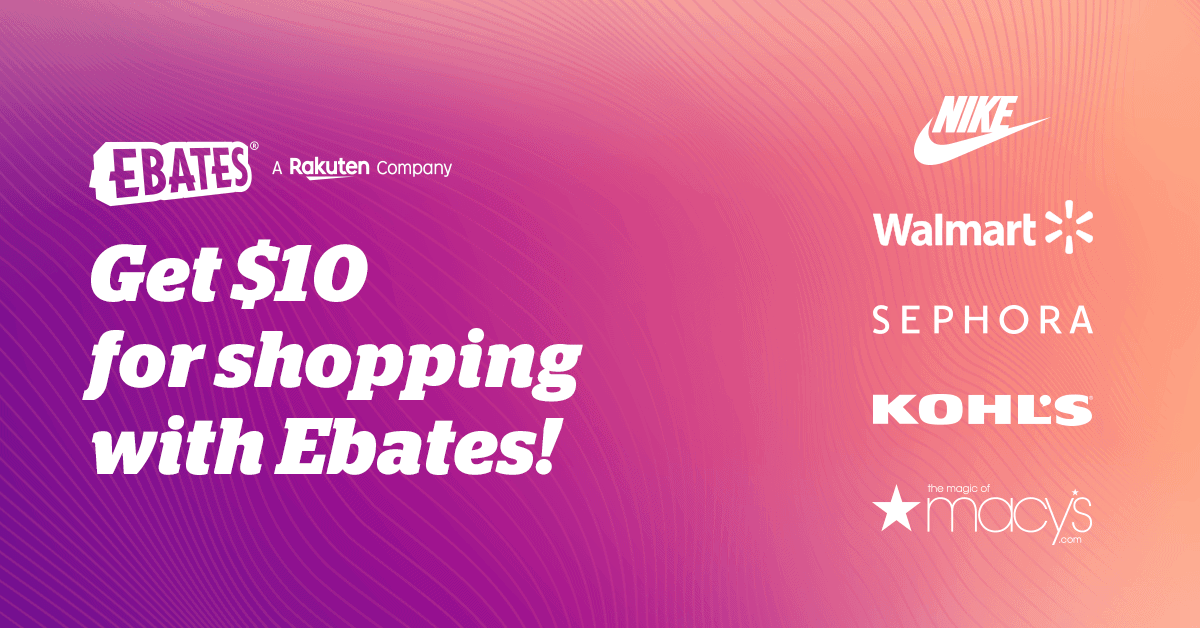 Rakuten, formerly known as Ebates, is my go-to best cash back app for all online shopping. They're paired with hundreds of retailers, who sell products from electronics to clothing—and even hotel reservations and plane tickets. While I normally use Rakuten from my laptop, they also have a mobile app.
Sign up for Rakuten and get $30 after your first purchase.
There are two different ways to use Rakuten, depending on whether or not you install their "Cash Back Button" browser extension.
How to use Rakuten without browser extension:
When you want to make a purchase at a specific website, start by visiting the Rakuten website

Search for the store or find it in their list

Click the Shop Now button to visit the store's website

Make your purchase as normal and the cash back will be added to your Rakuten account within days
Personally, I prefer to use the browser button because it makes everything easy and automatic. Here's how that works.
How to use Rakuten with browser Cash Back Button:
Install

the extension

(available on Chrome, Edge, Firefox, and Safari)

When you visit an Rakuten-eligible site, the button will pop up in the corner of your screen letting you know how much cash back is available

Click the button to activate it

Make your purchase and the cash back will be added automatically
Want to learn more? Read my full Rakuten (Ebates) review here.
2. Ibotta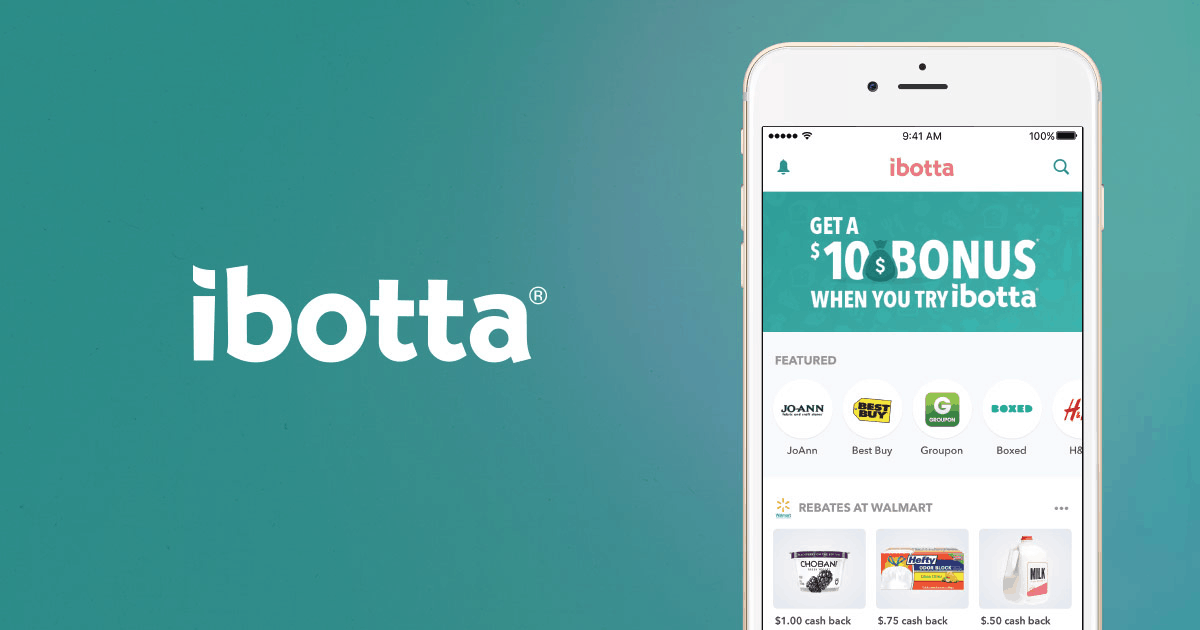 Next up is my favorite cash back grocery app. There are several on this list, but I've definitely made the most money on Ibotta, because they have a wide variety of products at a wide variety of nationwide and regional grocery stores.
Food is Ibotta's biggest category, but you can also get cash back on personal care and household necessities like toothpaste, soap, paper towels, laundry detergent, and even batteries. (And if you like to save money by enjoying adult beverages at home instead of the bar, there's also an alcohol category.)
Sign up for Ibotta here and get up to a $20 bonus when you redeem your first offers.
How to use Ibotta:
Choose and unlock rebates you want at various stores

After purchase, scan or photograph your receipt within the app

When your receipt is approved, the cash will be added to your account
One more thing I love about Ibotta is their frequent bonus offers. For instance, I have an offer now for an extra $3 when I redeem 3 rebates this week. These come up all the time throughout the month.
When I first signed up, I unlocked 10 rebates to qualify for the $20 bonus. The rebates themselves earned me $10 on top of that, so I essentially got $30 of groceries for free!
3. Dosh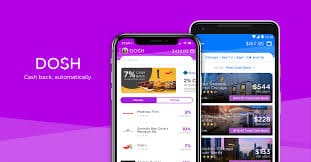 If you're looking for a true "set it and forget it" kind of cash back app, Dosh is it. There's no rebate unlocking, no receipt scanning, etc. You just sign up, link a card, and the cash back is automatic from there when you make purchases at affiliated retailers.
Within the app, you can see Dosh's current offers at nearby stores. In my experience, their partners are mostly restaurants—I see pizza places, Indian food, etc. However, there are also some stores (my app currently shows Sam's Club, Mattress Firm, GAP, and several others).
Sign up for Dosh here and get $5 free when you link a card.
How to use Dosh:
Add one or more credit cards to your Dosh account

Use those cards as you normally would

If you make a purchase at a partner retailer, cash back will be added to your Dosh account with no other steps required from you
4. Trunow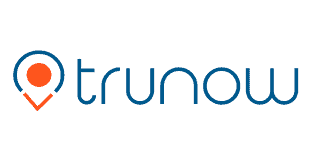 Most of these apps focus on grocery and retail purchases, which is what sets Trunow apart—it's an app that gives you cash back for every trip to the gas station.
The average American spends nearly $2,000 on gas every year. Short of getting a more fuel-efficient vehicle, there aren't many ways to negotiate this number down. Unless you live in a walkable area, you have to drive to work, errands, events, etc.
That leaves two ways to save on gas: (A) fill up at a cheaper station and (B) get cash back on purchases. Trunow does both: it'll tell you where the cheapest gas price near you is, and give you cash back for any gas receipts you scan. Plus, if you're going to run in for snacks or coffee, they have rebates for that too in the Deals Nearby section.
Sign up for Trunow and your first $1 is on the house.
How to use Trunow:
Move around your map to see gas prices at nearby stations

Choose the cheapest one

Scan your receipt after filling and get extra cash back
5. Checkout 51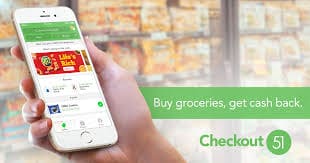 Checkout 51 is a grocery rebate app that's extremely similar to Ibotta. They don't have quite as many offers, but it's worth it to get both apps for maximum free money. You might find your favorite snack on Checkout 51 when Ibotta didn't have it.
It's worth noting that if you happen to find the same offer on Checkout 51 and Ibotta, you can redeem it on each app! This doesn't happen too often, but I have done it before, so eagle-eyed shoppers might get lucky.
Sign up for Checkout 51 and get $5 free.
How to use Checkout 51:
Choose rebates to add to your in-app shopping list
When you purchase a product on your list, click Redeem and mark what you bought
Photograph your receipt with the app and get your cash
6. Drop
Drop is like a mix of Dosh and Ebates. You can choose five retailers where you'll earn automatic points by making in-person purchases with a linked card (like Dosh). Beyond that, you can add various other offers where you'll need to click "shop now" through the app (like Rakuten) and complete the purchase online.
Sign up for Drop here and earn cash rewards for the spending you do every day.
How to use Drop:
When you sign up, pick five retailers for your automatic in-person "Power Offers"

Link your bank (which links any credit/debit cards you have at that bank)

Use your linked cards for purchases at your five retailers and the Drop points will be added automatically

Optionally, add more of their offers and shop through the app (I never do this on Drop because I prefer Rakuten for this!)
7. RebatesMe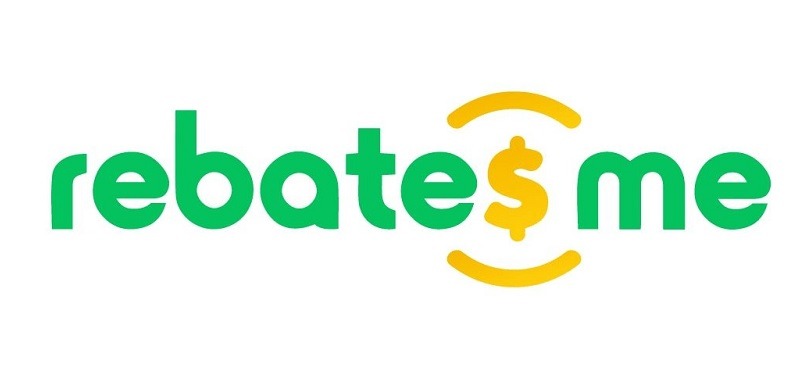 While I don't use the app version of RebatesMe, it's a great alternative to Rakuten that offers browser-button-style cash back. 
They support a huge amount of popular stores, with cash-back percentages that are often even higher than Rakuten. I advise signing up with both and checking which offer is higher on whichever site you're visiting! Plus, they offer a pretty sweet signup bonus.
Sign up here to earn a free $30 cash bonus on RebatesMe!
How to use RebatesMe:
If you installed the cash-back button while creating your account, just click to enable it while shopping.
If you don't have the button installed, go to the RebatesMe website and click "Shop Now" to enable cash back on the site you plan to purchase from.
Since I use all seven of these apps, you might be wondering but how long does all this take? Is it worth it?
For me, absolutely. Using cash back apps is like a side gig that you can do in seconds. Dosh and Drop take no time beyond the initial setup. With Rakuten or RebatesMe, I just have to click a button.
Trunow lets me find the cheapest gas in under a minute. As for Ibotta and Checkout 51, they take a little time, but I usually multitask: I'll browse for rebates while I'm in line, on the bus, watching TV, etc.
My cumulative earnings across all 7 apps just crossed the $500 mark. That's 5-6 months of groceries for me, or almost 2 years of my phone bill, or a couple of plane tickets. Add your earnings to your grocery fund, fun money, or whatever else will motivate you the most.
You can even use it to open an IRA at Wealthfront or start buying stocks on Robinhood to turn this free, easy money into much more than you started with.
Do you plan to try any of these? Is there another best cash back app that you recommend? Let me know in the comments.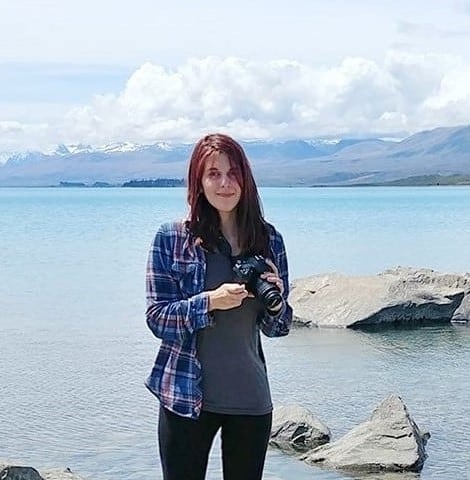 Kate is a writer and editor who runs her content and editorial businesses remotely while globetrotting as a digital nomad. So far, her laptop has accompanied her to New Zealand, Asia, and around the U.S. (mostly thanks to credit card points). Years of research and ghostwriting on personal finance led her to the FI community and co-founding DollarSanity. In addition to traveling and outdoor adventure, Kate is passionate about financial literacy, compound interest, and pristine grammar.