Can you save $10,000 a year even on a lower income? Yes, it's possible. Here's how!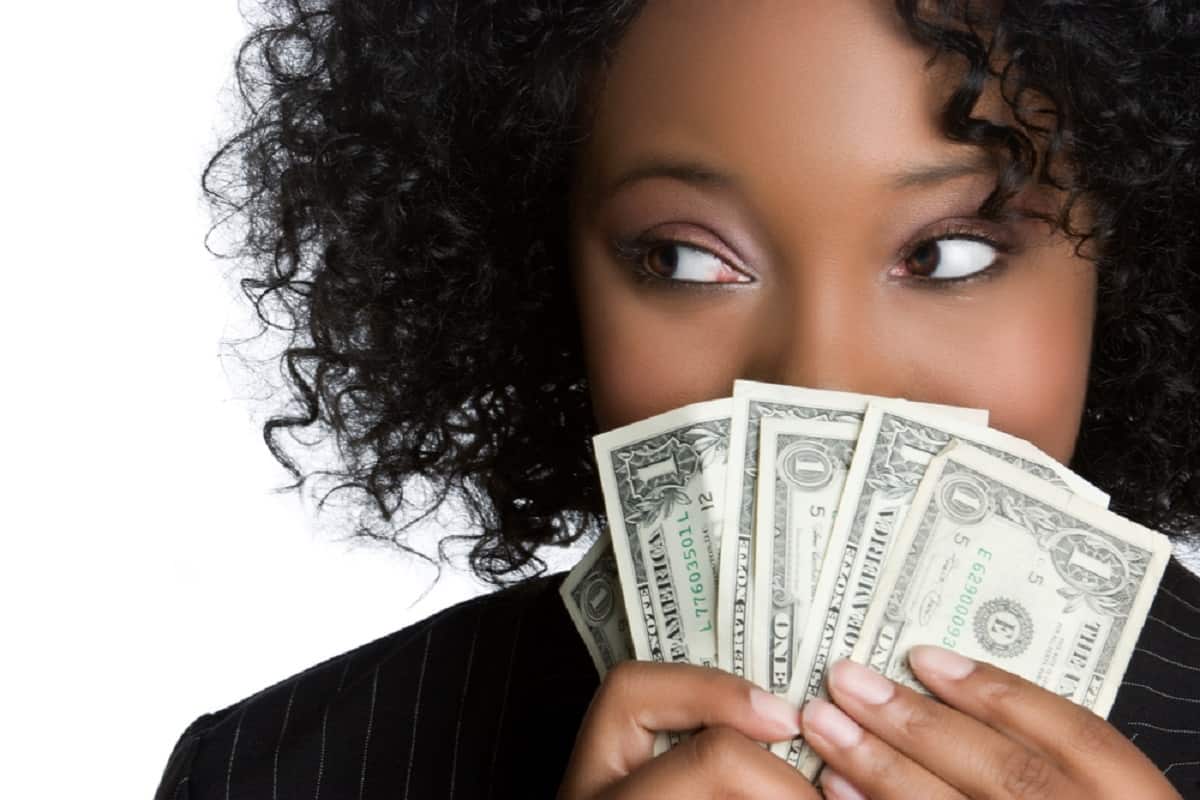 This past year's economic turmoil and hardships have shown us that being mindful of our money and having emergency savings is more prudent than ever before.
8 Ways To Save $10,000 A Year
While you may be wanting to save more money for a special expenditure, or just a rainy day, you may be wondering if it is easy to save $1000, $5000, or even $10,000 a year if you are on a tight budget. The answer is yes!
Even if your family's income doesn't leave a lot of extra wiggle room, there are lots of small ways to save money. Here are some tips on how to save $10,000 a year on any budget.
Breaking Down the Numbers
Saving $10,000 may seem like an enormous goal, but when you break it down, it makes it more possible. Here's how to make this number more attainable.
To save $10,000 a year, you will need to save $833 dollars a month or just $27.40 per day. This is less than the cost of a meal out at a restaurant.
You can absolutely cut this amount out of your spending, or find additional ways to earn without changing your family's lifestyle. Here is how!
Curb Unnecessary Expenses
Do you pick up a cup of coffee on your way to work? Your daily caffeine habit can be costing you as much as $1200 a year. Why not learn to make a quality cup at home and take it with you in a travel mug? Grabbing lunch on the go? That lunch out could be costing you $1000 or more a year.
Ordering takeout or dining out can up to thousands a year more. While you don't want to deny yourself completely, cutting a majority of dining out costs can save major cash and also help you lead a healthier lifestyle.
Review and Renegotiate Your Bills
When was the last time you reviewed your insurance plans, your cell phone plan, or other expenses? By switching our cell phone plan we were able to save $68 a month and even add two more lines for the kids.
Can you save by switching carriers, refinancing your mortgage, or reviewing the services you have? We were able to cut a monthly service this week that costs $37 a month by finding a free alternative.
That is $444 a year we can pocket without missing a thing!
Cut Costs on Groceries and Household Essentials
Do you know how much your family spends on meals as well as the daily items you need such as shampoo, razors and toilet paper? If you've never tracked this, you might be shocked by this number! Here are some easy ways to save on these expenses.
Find ways to save on groceries

. Food costs can often be one of many family's largest expenses next to rent or mortgage. The truth is, it can be easy to save 20%,30% or even more off the cost of feeding your family with just a little bit of planning. Using coupons and

money saving apps for groceries

can offer large savings, and the good news is they are easy to use! If you have a smartphone, you can save!

One common misconception is that there are only coupons for unhealthy, processed products. This is absolutely untrue! There are coupons and apps that can help you save money on groceries, even if you are following a healthy lifestyle. This past week I was able to save over 70% on buying groceries that included turkey breasts, veggies, fruit, and milk. I purchased many items that my family loves, I just didn't pay full price and I was able to pocket those savings to add to our emergency fund. Check out this healthy grocery budget list for suggestions on planning your shopping list.

Keep a stockpile

. Keeping a stockpile of food and non-perishable items your family needs does not mean hoarding. It just means keeping a small, and practical sized supply of products you purchased at the best possible price. This saves you from paying full price, avoids unnecessary trips to the store and keeps items handy for when you need them, including emergencies. Our stockpile has helped us survive many unplanned job losses over the years and it also came in handy during the recent product shortages.
Cut costs on household supplies

. If you could save hundreds or more on the daily items your family needs, wouldn't you do it? Daily items that your family needs can add up to big expenses if you're not shopping smart. By couponing and using apps such as Target Circle, Ibotta and Checkout 51, I am able to purchase many products such as body wash, razors, laundry soap, vitamins and more for pennies on the dollar, or many times for free. The key is to watch for deals and to stock up on these non-perishable items and have a supply on hand, so that you have enough to last until the next sale and can avoid paying full price.
Find ways to remove waste
Did you know that the average family of four wastes over $1500 on unused food every year? The truth is that this waste can significantly add up! Taking a look at how your family uses food and other products, can reveal some major ways to save money. 
Make only what you need.

While this may seem over obvious, the truth is portion sizes in America are extremely larger than most other areas of the world. We have a tendency to cook and serve more than we need, and this often leads to lots of leftovers that may not get eaten and often get tossed. I have cut back the amount of food I make for each meal and you know what, no one in our house even noticed! Instead of extra sides, large amounts of bread and huge main dishes, I focus on preparing just what I know will get eaten. This leaves very little left over at the end of the meal, and also leaves much less waste.
Find creative ways to use leftovers

. Instead of leaving leftovers to spoil in the fridge or to go into the trash, find creative ways to put them to good use. Can those chopped veggies from salad night be frozen to go into a soup or casserole? Can that leftover chicken breast make another meal by adding noodles and some veggies? One of my favorite food saving hacks is to chop up and freeze fruit just before it spoils. I have baggies in the freezer I add it to, and these make excellent and easy smoothies.
Pick Up a Side Gig
If you've found every possible way to save, are there small ways you can earn a bit of extra income? Picking up a side gig can help you earn extra cash for savings, or to pay those unplanned bills.
Wondering how you can do a side hustle even if you are working full time? There are lots of easy ways to earn extra cash in an hour or less a day. Whether you find something to make money online, drive for an hour in the evening for DoorDash or Instacart, sell items online or do online surveys for extra cash after the kids go to bed, there are more ways to earn a little extra money than ever before. 
Sell Extra Stuff
Do you have furniture in your basement or attic collecting dust? Still, have totes of clothes and toys that your children have outgrown? Why not clear the clutter and make some extra cash by cleaning out items you no longer need?
I regularly average $100 a month or more by selling items online or at consignment retailers. This is a great way to make a little extra money and also gives us some extra income to use towards the new things my family needs.
Use Apps for Investing and Cash Back
Are you taking full advantage of what you could be earning on the purchases your family is making regularly? In addition to apps that help you save at the store, there are also other apps that can help you earn money on the things you do every day.
While they may only save a few dollars or even just a few cents at a time, the overall numbers can really add up. Here are a few to try.
Invest With Acorns

. Ever wished you could invest in the stock market if you had the extra cash?

Acorns

is a spare change app that rounds up your purchases and helps you invest your pocket change in the stock market without any work or effort.

 
Get Cashback When Shopping Online. While you may already get cash back from your credit card, did you know that you can get cash back from other money-saving apps as well? One personal favorite is Rakuten. Formally known as Ebates, use Rakuten to earn cash back from shopping online. You'll get a percentage back on every purchase and get $10 free just for signing up. 
If you are looking for ways on how to save 10,000 dollars in a year, the good news is that it is easier than you think. By breaking down your goal and getting smarter about your spending, you can be on your way to savings in no time.

How are some of the ways your family saves?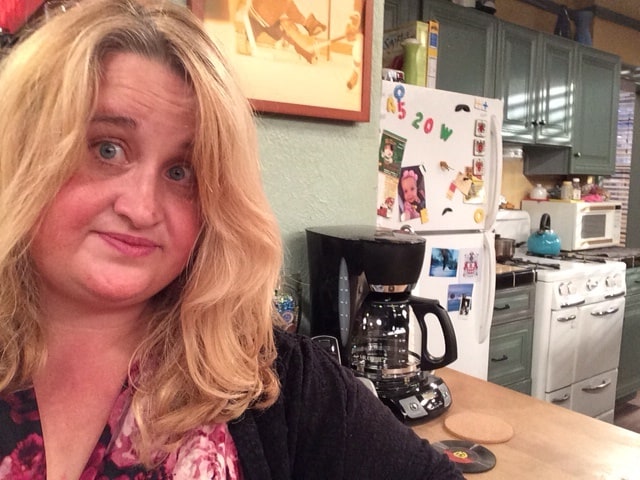 Kim Ritter is a frugal living expert, blogger and mom of two from small-town Iowa. What began as an effort to help her family save a few dollars a month has now transformed into a full-time passion to help other parents money. Visit her online at twokidsandacoupon.com and follow her on Twitter at @2kidsandacoupon for more ways your family can have fun on a budget.