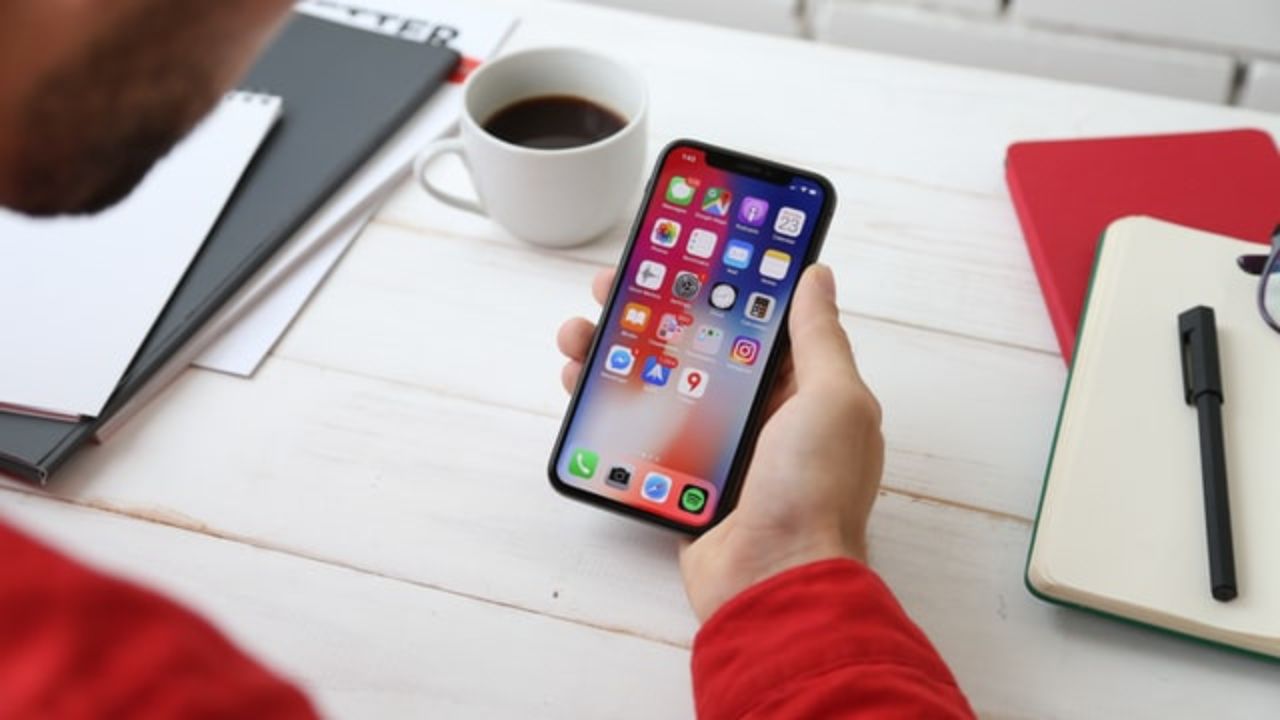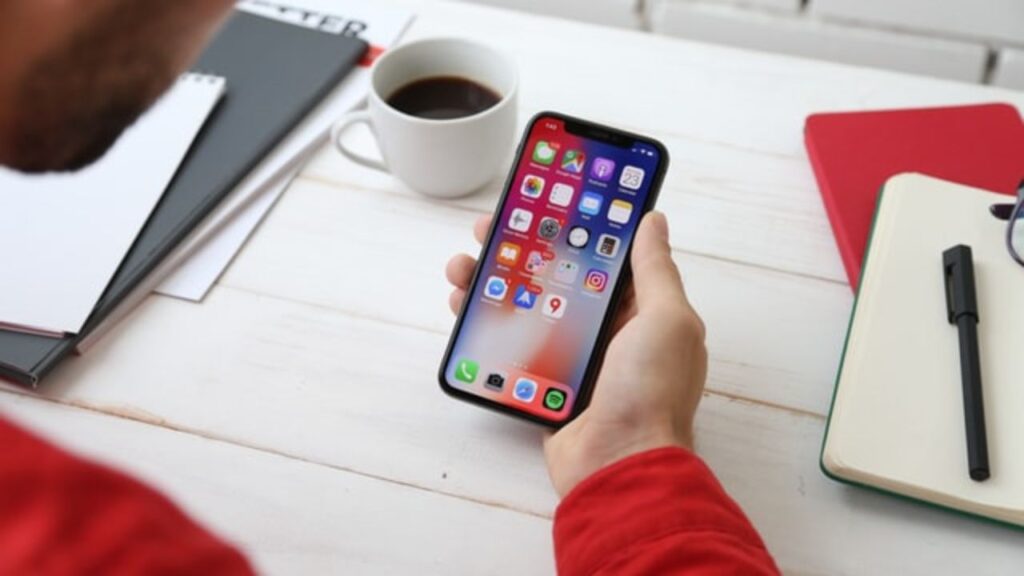 Making extra cash is easier now more than ever.
Just ten years ago, finding odd jobs to do for friends and family was difficult.
Now, you can make money from home through your phone with the help of apps.
The Best Money Making Apps
If you want to make an extra hundred dollars (or more, if you really hustle) every month, you can do so with the aid of these free money making apps and websites.
Whether you want more money to donate, treat yourself, or help with groceries, let's dive in and learn how to do just that.
Survey Junkie
Survey Junkie is one of the most popular ways to make money online as a beginner. It's all in the name: To make money, you have to take surveys.
Survey Junkie says, "Share your opinion to help brands deliver better products and services." You'll be matched with surveys, you'll earn points, and then you'll recieve e-Giftcards.
Swagbucks
Swagbucks is a rewards program that'll give you free gifts and cash.
You earn money by watching videos, shopping online, answering surveys, playing games, and more. Choose your preferred method, sign up, and start earning what they call "SB points," which you can redeem for gift cards. 
Ibotta
Ibotta is a cash back rewards program that helps you earn money (specifically, cash) every time you spend.
You can earn cash back whether you shop in-store or online, whether it's one product or multiple. If you're going to spend, you might as well win a little back, right?
Medium
Medium is an app for people who enjoy writing. You can sign up for free to the Medium Partnership Program. Then, you write and publish your work. You might not make much straight away, but in a month or two, if you do it right, you can start earning $100 per month.
Acorns
Acorns is an investing app, but it's unlike others. Acorns will round up your purchases and invest the spare change. Investing even just a couple of cents can help you grow your money.
You start by signing up for one, two, or three dollars per month. There are great resources available in Acorns itself for anyone who wants to learn to invest or save for retirement.
Instacart
Through Instacart you can earn money by picking up and delivering groceries for people.
You get to work on your terms by choosing to become a Full-Service Shopper or an In-Store Shopper. If you don't mind shopping or waiting in lines, this is an easy way for anyone over 18 to make money.
Society6
Society6 is a place for artists to make money. You can sell your art, graphic designs (even if it's only plain text), or photography in the form of stickers, notebooks, posters, and other products. You can sign up for free, and start creating and uploading your designs right away.
JustPark
"Earn money by renting out your space." That's as simple as JustPark gets. If you have extra space in your driveway, you can create a listing in two minutes.
If someone nearby is looking for parking space, they'll find you and book your spot. That's all it takes to make some extra cash. You can sign up for free.
Mistplay
Mistplay is an app that lets you earn money, gift cards, and rewards by playing video games. This app is only available on the Google Play store. Mistplay lists their steps as, "Install a game in your mix list, play that game to start earning units, redeem your units for free gift cards."
Rover
You can earn up to $1,000 per month for taking care of dogs with Rover. You can care for a dog overnight, walk dogs, set up a doggy daycare, dogsit, or simply check in on dogs. You can make your own schedule and pick the type of dogs (size included) you wish to care for. Your safety is guaranteed.
HyreCar
Perhaps you want to drive for Uber or Lyft, but you don't want to drive your own car. (Or there's a problem with it, etc.) HyreCar lets you rent cars specifically for driving gigs and apps. You can also list your car and get paid for letting other people use it.
Doordash
By becoming a Dasher for Doordash, you can earn money by picking up and delivering food (e.g., from fast-food restaurants, ice cream shops, etc.). You set your hours, work where you want, start recieving orders, and then earn pay. It takes one to two weeks for your account to be activated.
Rakuten
Rakuten is another app that will help you earn cash back when you spend. (They also give you a $10 cash bonus when you start.) You get your money every three months. You can earn money by shopping in-store, online, or through the Rakuten app.
Opinion Outpost
Companies need your opinions so they can figure out how to grow. Opinion Outpost is a survey website that lets you earn money just by being honest.
You can earn cash and rewards by redeeming your points, which you receive when you take surveys. You can sign up for free.
Stash
Stash is an app that lets you invest in stocks, funds, bonds, or EFTs to make money. You don't have to be an expert in investing to get started because Stash will guide you every step of the way.
If you're worried about investing lots of money, "Stash breaks whole investments down into smaller, more affordable pieces." You may only need $0.05 to start.
MyPoints
There are a couple of different ways to earn money on MyPoints. You can take surveys, watch videos, play games, or shop.
You earn points and then redeem them for cash or gift cards from places such as Amazon and Paypal. You can sign up for free and get started right away.
Drop
If you love shopping online, then you can start earning points for every purchase you make through Drop. Once you earn enough points, you can redeem them for rewards you can spend at places such as Netflix or Starbucks.
Webull
On Webull, you can create a brokerage account and start trading stocks. Webull states, "Diversify your portfolio with a comprehensive suite of investment products such as stock, options, ETFs, and ADRs."
Here you can learn how to use Webull.
M1 Finance
M1 Finance is a smart money management app. You can invest, borrow, and spend through this one platform.
You can invest for free, invest with fractional shares, and even replace your checking account with M1 Spend. (You'll also recieve $5.00 to invest when you refer a friend.)
Trim
Trim doesn't help you make money, but it does help you save so you can have more for yourself. Trim studies your spending patterns to learn how to save you money.
They make sure that you're getting the best rates and will even cancel old subscriptions you've probably forgotten. This trusted source has saved more than $1,000,000 for its users in the last month.
Task Rabbit
Task Rabbit is a way for you to make money by doing random tasks for people, such as building their furniture or running errands.
As a tasker, you set your hours, work with people you choose, and set your rates. You have to register online, attend an info session in your city, and then you download the app and start working.
UpWork
UpWork is a good place for people looking to freelance. If you're a writer, designer, accountant (or other), you can submit an application to UpWork.
Once you're accepted, you can start finding gigs (short- or long-term) and make money. You send proposals, get clients, and then get paid ten days after the job is done. 
Airbnb
Airbnb is an app that lets you rent your property or even spare bedrooms to people who need a place to stay. You charge what you want, get paid quickly, and sign up for free. Airbnb will charge you only 3% per reservation.
Dolly
Dolly is an app for movers. You can apply to become a helper if you have a pickup truck, cargo van, or box truck. (You have to be able to lift over 75 Ibs.) You can earn $30 per hour or more.
Or you can make $15 an hour or more by joining "Hands." You just need to own a car and be able to carry 75 pounds. You can set your hours, win 100% of customers' tips, and meet up with other Dolly workers.
QKids
If you're a teacher, educator, or just a smart stay-at-home parent, you can apply to become an online tutor.
You'll connect to a Chinese learner between the ages of four and twelve. QKids provides a curriculum for you, creates games, and more. QKids is a national leader in cross-cultural online learning.
Etsy
If you like creating art, making jewelry, or crocheting baby shoes, Etsy is the place for you.
You can create a shop on Etsy, get access to their 40 million+ users, and start selling your products.
After you learn what are the best-selling items on Etsy, you can sign up for free and start uploading your products right away.
OfferUp
OfferUp is a popular app similar to Facebook Marketplace where people sell their old items, such as clothes, books, phones, and cars. You can download the app, create an account, and start uploading any old items you want to sell right away.
If someone finds your listing, they'll message you (and probably try to negotiate a lower price). If you agree on a price, you then meet up in person, and then make the exchange.
Check out these other sites like OfferUp.
Kindle Direct Publishing
Kindle Direct Publishing, by Amazon, is a place for people to self-publish books. However, it's not just for writers.
You can create coloring books, journals, planners, and more. You can write kids books, or if you're an artist, pair up with someone to write the story. You can upload your books for free and make money off the royalties.
Care.com
If you love taking care of other people, you can sign up to work for Care. You can become a babysitter or nanny. You can take care of people with special needs, seniors, or host in-home daycare. Care is a trusted vast company and you can sign up for free.
Listverse
Writing listicles is one of the easiest forms of content production. Listverse will pay you $100 to write them a listicle of at least ten items. You can sign up for free and get your work in front of millions of readers.
You don't have to be an expert––just write well enough, have a sense of humor, and write something unique. Pitch them your piece, and see what happens.
Check out: 4 Ways To Get Paid To Write About Your Life
Gramlee
If you've ever been called a Grammar Nazi, then you might be interested in editing for Gramlee.
You can become an editor and fix people's writing mistakes. You need to check for grammar, stylistic elements, tone and cultural sensitity, organization, and documentation and citation.
RedBubble
RedBubble, like Society6, is a place for you to upload your original work. The artwork is a bit different between the two (Redbubble is big on tv-show or film art).
However, it works the same, in which you upload your work to different products and start selling. You can sign up for free.
Snap Recordings
Snap Recording looks for people to become voice actors. If you have one of those "I could listen to you talk all day" type of voices, then you can sign up to record for business telephone systems, such as greeting or "messages on hold."
Spoonflower
On Spoonflower, you can sell your designs as wallpaper, fabric, or home decor. You start by earning 11%. Once you reach a certain number of sales, you can earn 13% or 15%. You can sign up and start uploading your designs right away, joining over 250,000 designers.
Alamy
If you're a photographer, you can start selling your images on Alamy. You can earn up 50% of any sale once you sign up and start uploading your portraits. Alamy pays $1 million to its contributors every month.