Are you looking to turn your crafting skills or artistic talents into a profitable business venture?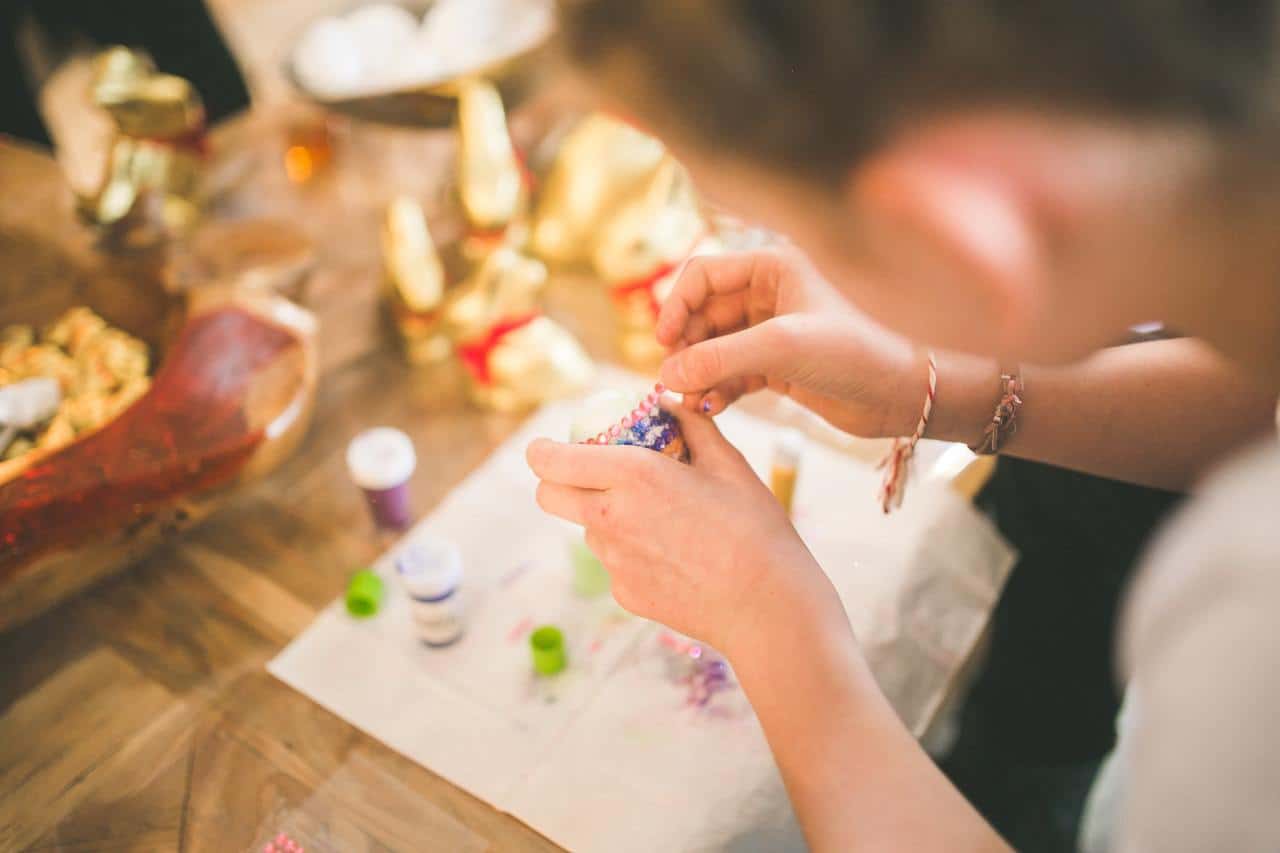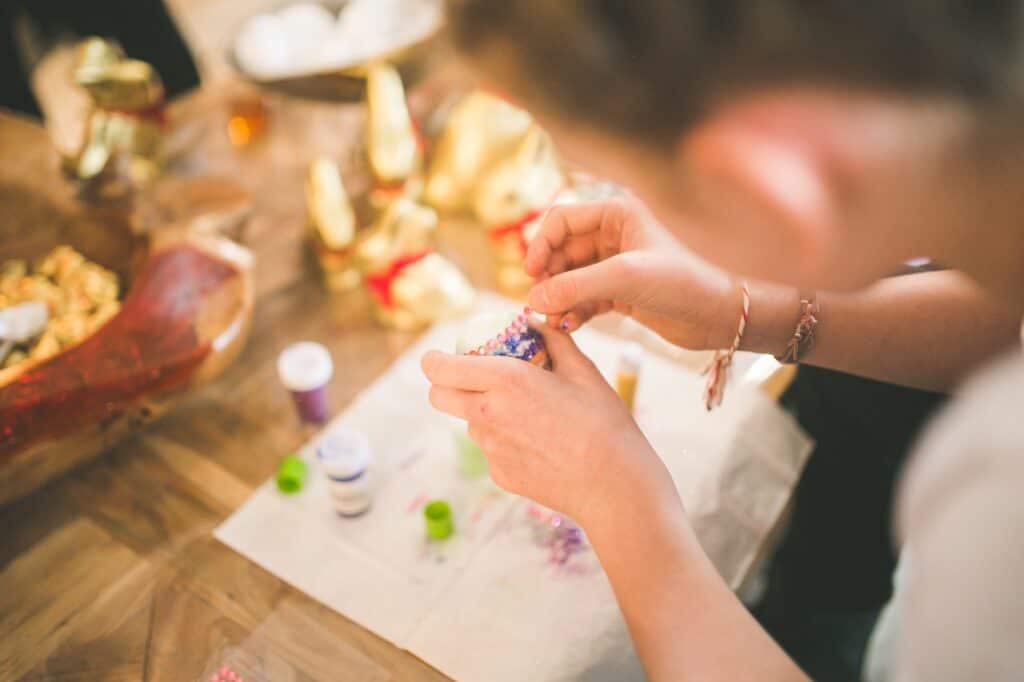 Look no further than Etsy, the popular online marketplace for handmade, vintage, and unique items.
With millions of buyers searching for one-of-a-kind goods, Etsy offers an excellent opportunity for creative entrepreneurs to sell their products and make money. But with so many sellers and items available, it can be difficult to know where to start.
17 Items to Sell on Etsy to Make Money
Since Etsy is a platform that focuses on custom-made and crafty items, the best items to sell on Etsy will mostly fall into that category!
However, the best things to sell on Etsy don't all have to be homemade. You can also sell some digital products. We'll cover a bunch of different ideas below!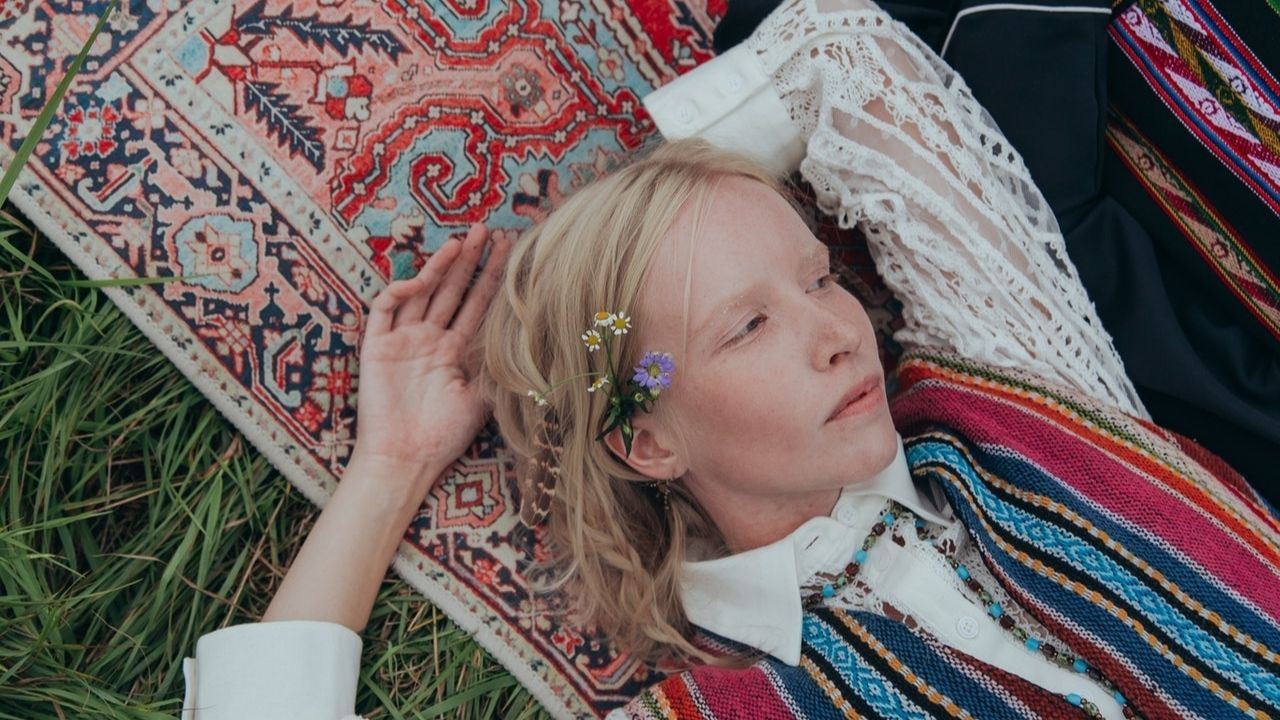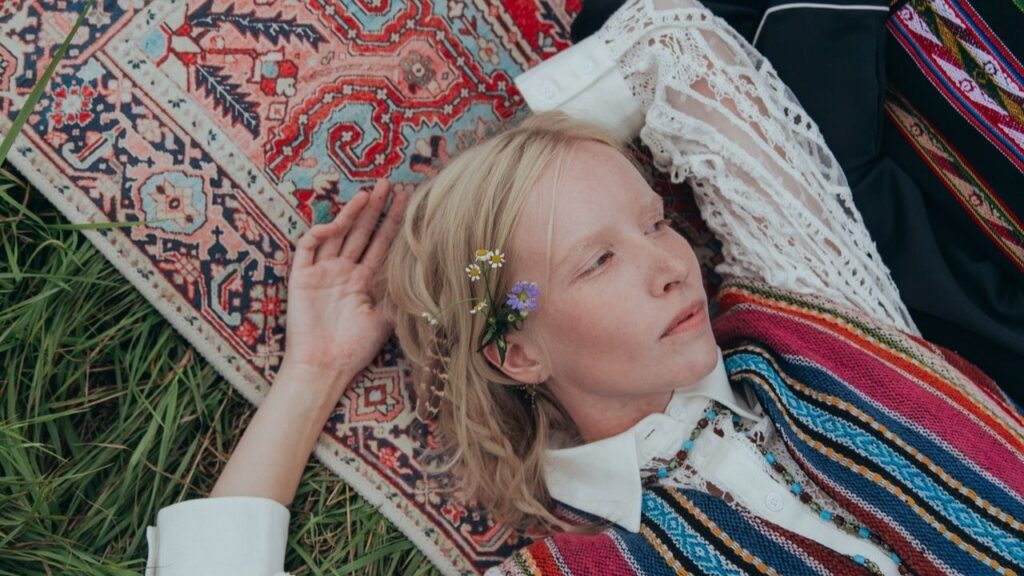 1. Customized clothes
This is a great way to get started with selling on Etsy. You can make clothing items with custom colors, designs, sizes, and styles. You can choose many clothing items from such as t-shirts, hoodies, pants, caps, shirts, jackets, and more.
Making custom clothes is easy and does not cost a lot. You can go for abstract designs, floral patterns, cartoon characters, movie characters, famous slogans, and more. The possibilities are endless! If you're an artistic person, you might find it satisfying to make beautiful custom designs that people will love to wear.
2. Stickers
Stickers are a fun item to sell; they sell at a cheaper rate and are among the most demanded things. People use these stickers on notebooks, laptops, and backpacks.
You can create and order custom stickers in bulk from a service like StickerMule, then sell them on Etsy in bundles at a markup.
3. Printable templates
This item might seem surprising to you, but it is one of the simplest things you can sell on Etsy!
Make a budget set of digital printables. You can make them using Canva or any other design software. Make templates for menus, accounting, birthday cards, party invites, life memos, and whatever else you can think of.
Surprisingly, people are willing to spend money on useful and creative template designs. Make the most of this and start selling them in PDF form today!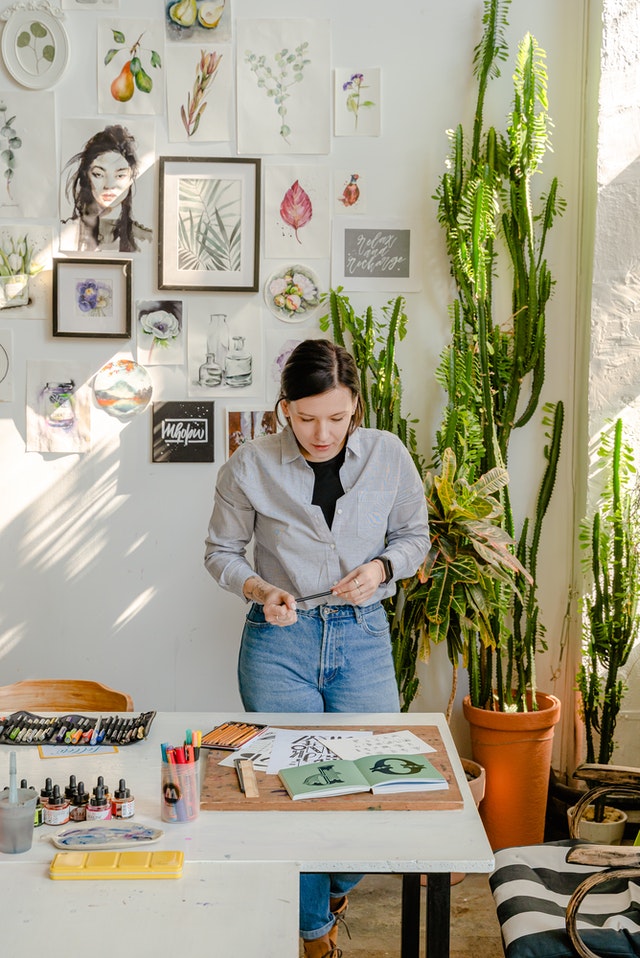 4. Craft Supplies
In addition to buying other people's crafted items, some people turn to Etsy to buy their own craft supplies. Some of the most popular supplies are:
Colored construction paper
Pom-poms
Googly eyes
Charms
Markers
Scissors
Cardboard
Glitter and glitter sheets
White glue
Paper cups
Pipe cleaners
Feathers
Sponges
Hot glue gun
Stamps
Stencils
Paper towel rolls
Colored rocks
Markers
Paintbrushes
Assorted colors for painting
You can figure out how to manufacture these items, or buy them in bulk and resell them as DIY craft packages on eBay.
See what other things you can flip on eBay for cash.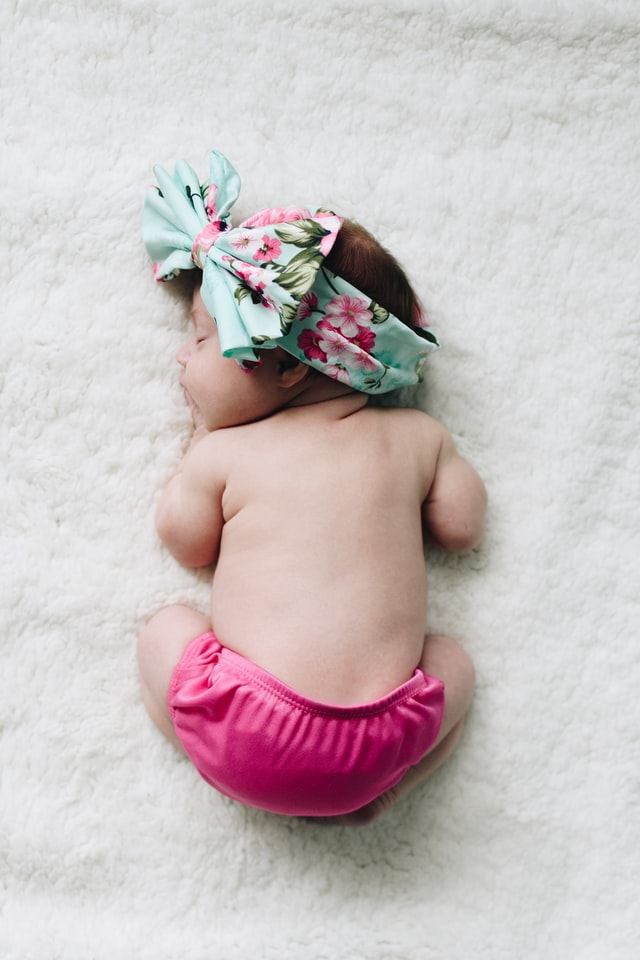 5. Baby Items
Baby items are great for selling on Etsy. Parents are always on the lookout for affordable and good-quality products. These include baby outfits, bottles, toys, blankets, pacifiers, and more—design matching outfits for siblings and twins. You can make a complete baby package or sell individual items.
6. Wedding Decorations
Anyone who's planned a wedding knows that wedding decorations can be expensive. Everyone wants the most beautiful and most intricate items to create a beautiful atmosphere for their special day. Weddings happen throughout the year, so there is never a shortage of customers. Some wedding items you can sell include:
Flowers
Wedding signs
Invitations
Ribbons
Table numbers
Silk flowers
Bouquets
Centerpieces
Papers
Envelopes
Jars
Vases
Wedding arch
Candles
Mirrors
Lanterns
Garlands
Streamers
And more
7. Pet Supplies and Accessories
Are you a proud pet owner? Then, you might always be on the lookout for cute accessories for your pet. Just like you, other pet owners around the world are also looking for these items. Some of the pet supplies you can sell online are:
Collars
Beds
Leashes
Pet houses
Food and water bowls
Pet mats
Grooming supplies such as brush, comb, shampoo, conditioner, coat clippers, nail trimmers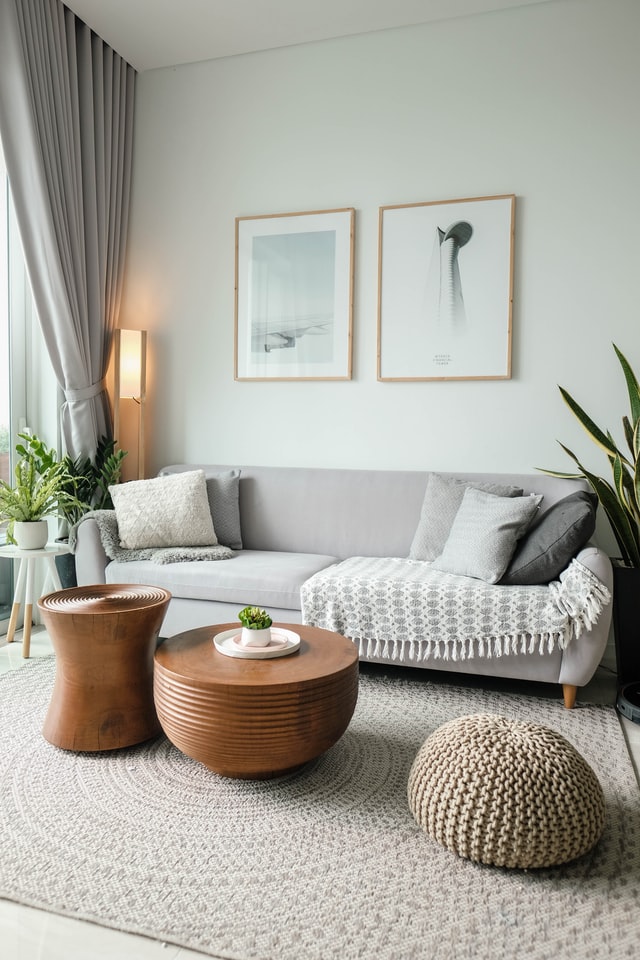 8. Home Decor
This is a very popular category on Etsy, and encompasses some of the best items to sell on Etsy. If you have a creative side, you can design beautiful items and sell them on Etsy. Some of the items include:
Wall art
Jars
Vases
Children's bedroom stickers
Glow in the dark stickers
Lamps
Furniture
And more
9. Jewelry
Etsy is one of the best places to sell jewelry. According to statistics, over 29 million people purchased jewelry online every day in 2020. That is big business!
With stats like this, you might think that there is a lot of competition. Not to worry. People are constantly looking for beautiful and affordable jewelry.
If your products have a good visual aesthetic and a good price, people will gladly consider them, even if you can't compete with the big brands selling wedding rings for thousands of dollars.
Some of the items you can sell are:
Rings
Earrings
Bracelets
Piercings
Necklaces
You can even add personalization to the jewelry, like etching initials.
10. Invitations
People don't want to send out generic invitations for their weddings, graduations, and other big life events. Create beautiful invitation designs and sell them on Etsy. You can design party invitations, wedding invitations, and more.
Sell the designs themselves in digital form, or offer to do custom printing and mail the finished cards to your customers.
11. Party Decorations
Like wedding decorations, you can sell party decorations as well. Party decorations include:
Balloons
Goody bags
Streamers
Centerpieces
Invitations
Thank you note
Paper cups, plates, spoons
Confetti
Party hats
Wall decorations
Banners
Food and beverages such as cake, snacks, drinks
Candles
12. Mugs
Design custom mugs, as these sell very well on Etsy. You can customize mugs for each order, offering to use customers' photos or emboss their names and favorite phrases onto the mug.
Or you can sell your own pre-designed mugs. People love buying custom mugs as gifts for their loved ones.
13. Vintage Items & Collectables
Any unwanted vintage items you have lying around your house can be easily sold on Etsy. Vintage items and collectibles are known to generate a good amount of money, depending on how rare the item is. Some items are sold for thousands of dollars.
Check out our post to see what are the best places to sell your antiques online.
14. Bags and purses
Handbags are a popular item with ladies. Not everyone can buy designer bags, so they look for affordable alternatives that look good as well.
15. DIY Art and Paintings
It is easy to sell exquisite paintings on Etsy. If you are a painter, you can easily sell your art too. Beautiful landscapes, intricate portraits, and colorful sunsets all sell very well online. People love to have one-of-a-kind original art that speaks to them.
16. Custom Notebooks and Journals
This is another great item to sell on Etsy. Young adults are very interested in buying notebooks with cool covers and exclusive designs. They are ready to invest good money in custom designs.
Additionally, you can also sell customized stationery items like pens.
17. Handmade Toys
Handmade toys can be a great item to sell on Etsy because they are unique and often have a personal touch that cannot be found in mass-produced toys.
Additionally, many people appreciate the craftsmanship and quality of handmade toys, and are willing to pay a premium price for them.
There are many different types of handmade toys that can be sold on Etsy. Stuffed animals are a classic favorite, and can be made in a variety of sizes, shapes, and styles.
Wooden toys, such as building blocks, puzzles, and cars, are also popular, and can be personalized with a child's name or painted in bright, fun colors.
How to Become an Etsy Seller
Now that you have an idea of the best steps to sell on Etsy, it is important to know some of the next steps.
Running an Etsy shop is free of cost. You can have it up and running in a matter of a few minutes. You just need at least one item to open the shop, so choose one listing to add to your storefront.
Of course, you could also choose to have multiple items before your store launch. Multiple items increase potential sales for your shop, since different customers want different things. Some experts suggest aiming for 20-23 listings, but some people run Etsy shops successfully with as little as only 5 listings.
How Do I Make My Etsy Shop Successful?
The best way to be successful on Etsy is to research your target audience and what products they'd like to buy. For instance, if you want to market to school students, don't sell gardening tools.
Once you are done with the research, the next step is to promote your shop. Advertise your shop and products within your friend and family circles and offer them a free product or discount in exchange for their reviews.
Social media is one of the most powerful and accessible methods of marketing today, as you can reach millions of people in a very short while. Popular platforms such as Instagram, Facebook, and Pinterest are perfect for this purpose.
Learn basic lighting, photography, and photo editing skills. The images you market will be the main factor in attracting customers to your shop, and will increase your sales drastically if you market your product correctly. You can partner with social media influencers to promote your product as they have thousands of followers, but this can come with a hefty fee.
Final Thoughts: Selling on Etsy
It is a great idea to start selling on Etsy. There's no better time to take the first step! Do not get disheartened if you don't see any sales in the initial days. It will take some time for the customers to trust you and your product.
The product you choose to sell is very important. Whether you choose to sell personalized clothing, jewelry, pet accessories, purses, wallets, wedding decorations, party decorations, or another type of product, think about how you'll distinguish yourself from the competition.
Once you have chosen your niche, the next step is to research your audience. Determine their needs and desires. This will directly impact how many products you sell and customer traffic on your shop.
Last but not least, learn how to market your product smartly. The power of social media is unmatchable. Take advantage and make the most of social platforms to advertise your product. Make attractive social media posts and videos. Spread the word with your friends and family and ask them to do the same.
Want some other ideas on how to make money? Check out 100+ side hustle ideas here!