Have a great antique (or several) and want to put it up for sale? Here is where to sell your antiques for free.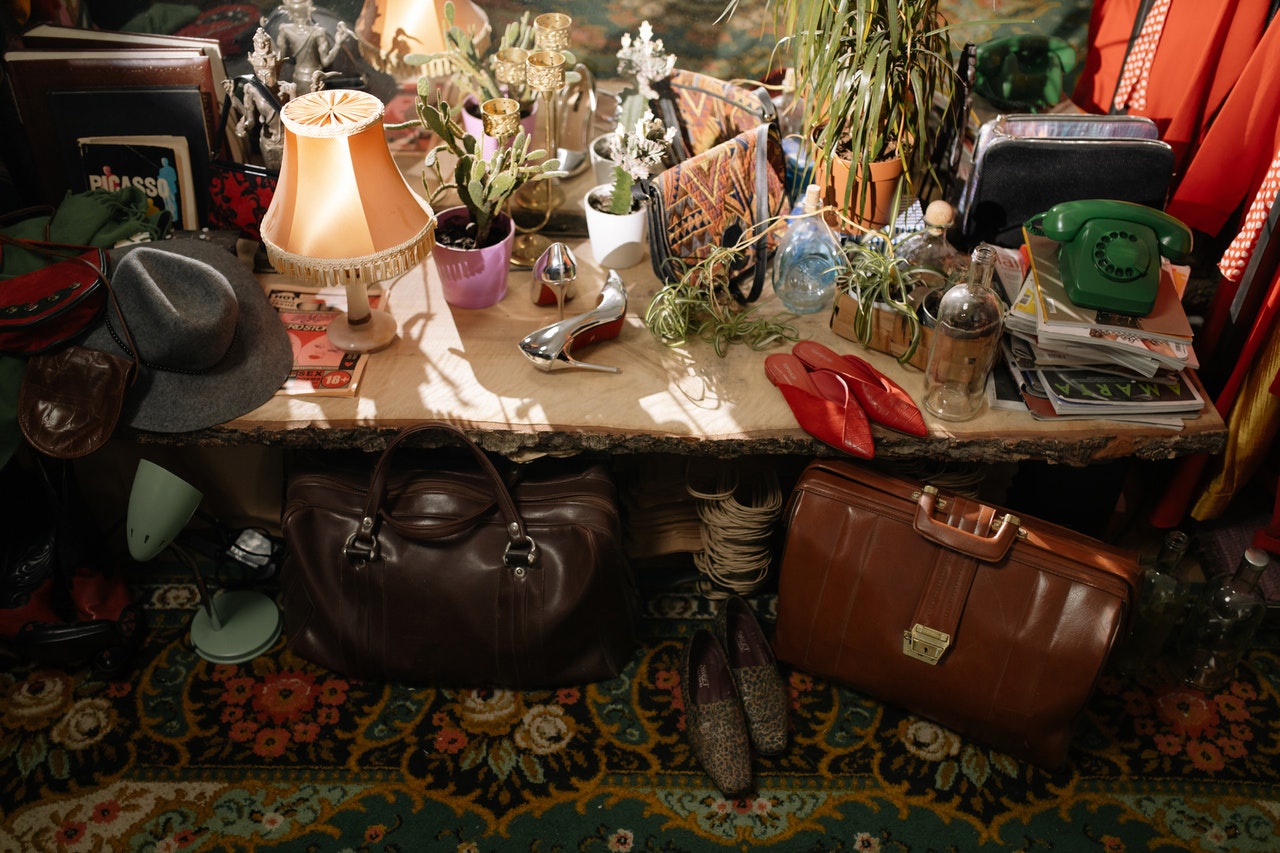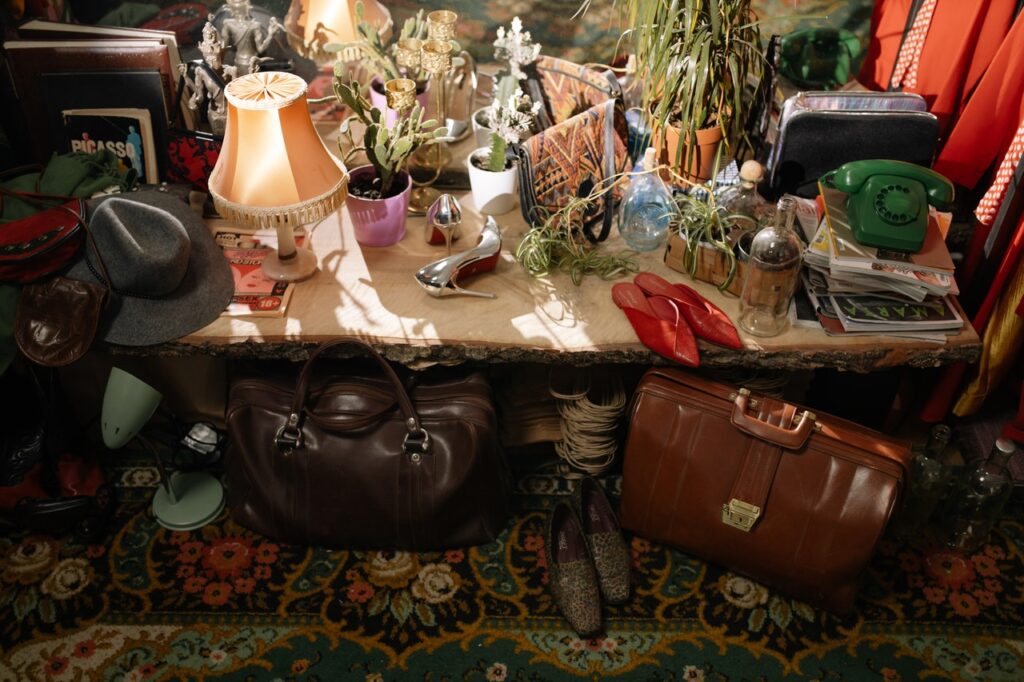 Where to Sell Antiques Online
Most of us have a few older treasures. Whether it's a unique piece you've inherited from a relative or a bargain find you found at a flea market, antiques can have value, both monetary and sentimental.
If you're ready to part with some of your treasures, you may be wondering where you might be able to sell them?
Well, the truth is, there are a lot of places where you can put your antiques up for sale. To help you get started, we've compiled this list of websites where you can sell your antiques online.
Our Favorite Side Hustles
Download these apps to make extra cash in your spare time. Get paid to complete surveys or take photos around your city.
20M+ members
Average survey payout is $.50 – $3.00
Make money in your spare time
Trustpilot rating of 4.5/5 from more than 30k+ reviews
Earn money for simple tasks
Take photos of places in your city and get paid
Over 10M users
Get PayPal cash and free Bitcoin
1. eBay
A long-time favorite for antiques and more, eBay has been helping individuals sell online for multiple decades.
This online auction site is the perfect place to run an auction for your antique items or ask for a flat selling price. With affordable fees and ease of listing, it's easy to post items for sale and collect payments.
Check out what are the Best Items to Flip on eBay for a Profit.
2. Etsy
Usually, people use Etsy to sell handmade items and other types of crafted goods. But did you know that you can also use this website to sell vintage and antique items? Etsy does allow antiques to be sold if they are at least 20 years old.
It costs around 20 cents to list your item for 4 months, and they charge 5% of the item that's sold, along with the associated shipping cost. If your item doesn't sell, you can relist it for another 20 cents.
Like on eBay and other online auction sales sites, you'll want great photos. You will also want to have as much detail about your product including its age, condition, and anything else you know about it.
If you are unsure about the exact age of the item, you can list something like "circa 1960s". However, anything produced before 2000 would qualify to sell as vintage or antique.
3. Ruby Lane
Ruby Lane is one of the best known online markets for antiques. Antique dealers and individual sellers can list their antiques in an online shop.
It costs $25 a month to open an online shop there; however, if you post 15 items for sale in a month, this fee will be returned.
The site also takes a 9.99% fee from all sales, which is capped at $250.
4. Bonanza
Another great website to sell antiques is Bonanza. The website advertises itself as a place where you can sell everything but the ordinary. The great thing about this website is that it is dedicated to extraordinary things, and there are no listing or setup fees.
Whenever you sell a product, Bonanza takes a fee of 3.5%, and if you have your antique advertised, you have to pay an additional 5.5% fee whenever you sell an advertised product. Bonanza offers different advertising rates, so you should check out the best deal for you.
5. Facebook Marketplace
If you're looking to sell antiques online a little more locally, Facebook Marketplace is a similar site to OfferUp and may be a good solution. Take some photos and list your item for sale in local buy/sell groups for your area.
This can help you find a buyer nearby and you can avoid having to ship. In addition to local groups, look for antique groups for your area. You may find potential buyers in these groups as well.
6. Craigslist
Another place where you can sell antiques online is Craigslist. It has everything from goods and services to more expensive items like cars and apartments.
Antiques can be posted on Craigslist and you can sell in your local area to avoid having to ship the items. Posting on Craigslist is free, and you can collect payment when you meet the buyer and deliver the antique.
Check out: OfferUp VS Craigslist: Which is Better?
7. Garage Sales
Do you have lots of antiques (and other items) that you're looking to sell? Having a garage sale is one of the easiest ways to sell your stuff, whether it's antique or not.
Host a garage sale, and when you're promoting it, try listing your products with well-searched keywords to help your sale get noticed. Keywords might include words like "antiques", "vintage", or "collectibles".
8. Auctions
Do you have an antique that is particularly valuable? Something like a piece of art, furniture, or jewelry that could fetch thousands of dollars?
If so, you may have the best luck working with an auction house. Both local and national auction houses can help sell your antique, and they can promote your item as well.
Selling your antique at an auction can bring a higher sales price, but be aware the auction house will collect a percentage of the sale.
9. Antique Malls
Another solution to sell antiques locally is at an antique mall. Many antique mall sellers are regular dealers who buy and sell antiques.
Approach some of the vendors and see if they would be interested in buying your piece. Have lots of items to sell? Consider getting a booth of your own for a few months to sell your items.
10. Your Own Website
If you have lots of antiques to sell, you may have luck selling on your own website. Creating a website is easier than you think, and services exist that make selling online easy.
It can take a while to build up traffic to a new website, so you'll want to make sure you promote your site and invest in search engine optimization to grow traffic.
The different types of platforms are:
Shopify
WordPress website with Woocommerce plugin
Wix
The website hosting fees are relatively affordable considering you want to sell several antiques or have an antique-selling business.
Customizing your website is also easy. You can pick from a wide range of website templates, and change individual features easily.
Keep in mind that you will have to handle any advertising and promotion on your own since you would be hosting your own site.
Start Finding Where to Sell Your Antiques Online!
If you're looking for where to sell your antiques online, there are quite a few places to post your items for sale.
Before listing your antique, be sure to do some research about the item to have the most information as possible, including suggested pricing.
This can help you know the best price point to list your item. That way you can still be competitive and make a sale.

If your antique is a larger item, selling online can become more complicated due to shipping. In addition to the places listed here, you can also check with local pawn shops and consignment stores to see if they are interested in buying from you in person.
Do you know of places to sell antiques online that were missed here? If so, leave a comment below!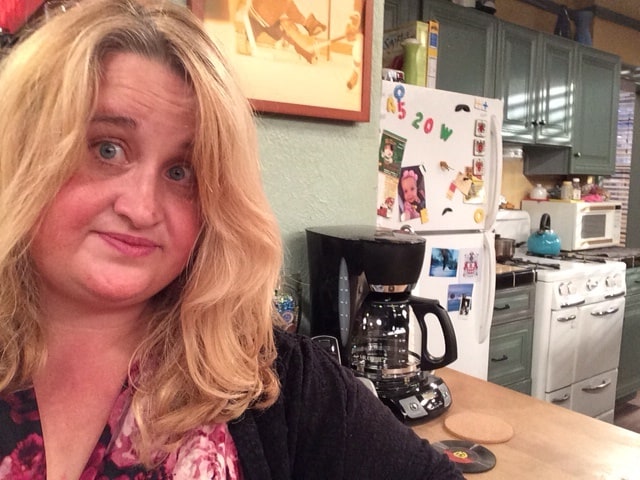 Kim Ritter is a frugal living expert, blogger and mom of two from small-town Iowa. What began as an effort to help her family save a few dollars a month has now transformed into a full-time passion to help other parents money. Visit her online at twokidsandacoupon.com and follow her on Twitter at @2kidsandacoupon for more ways your family can have fun on a budget.