Do you have old formal dresses collecting dust in your closet? We'll be going over some places to sell used prom dresses and make some extra cash.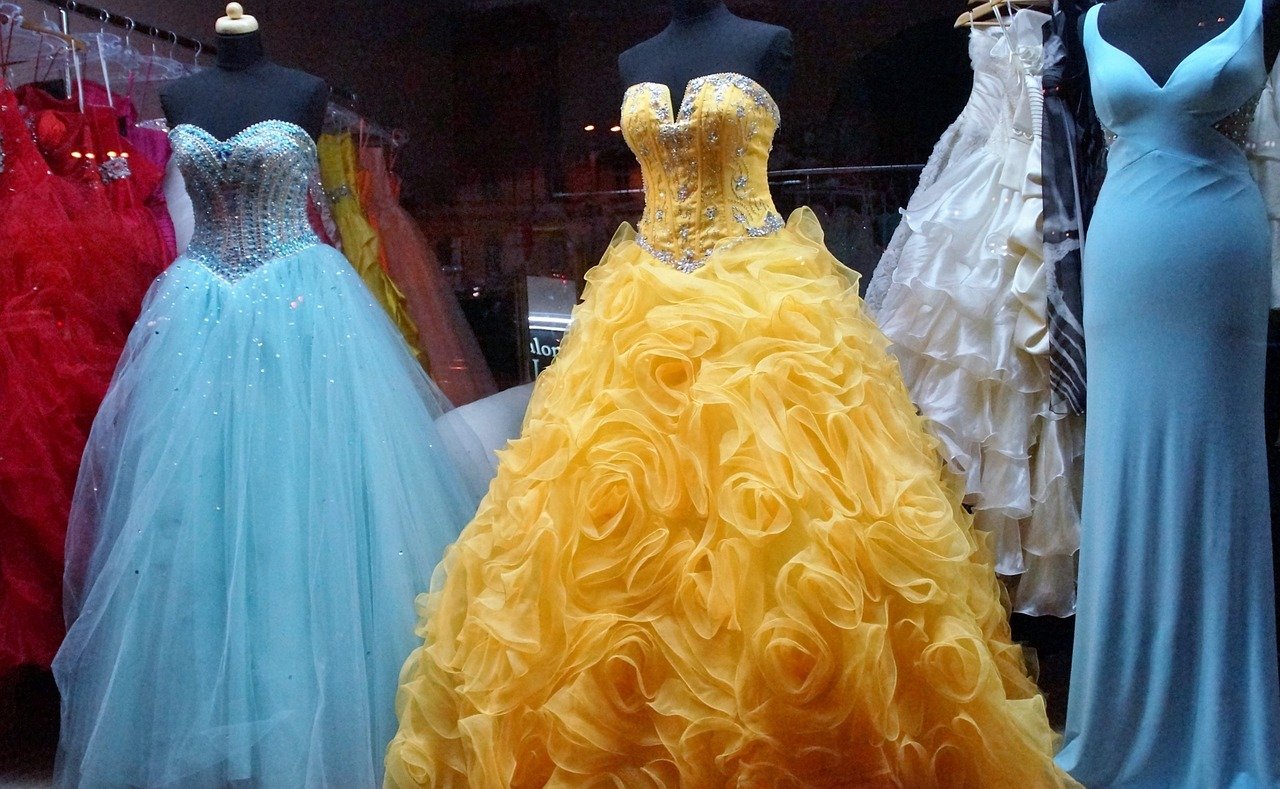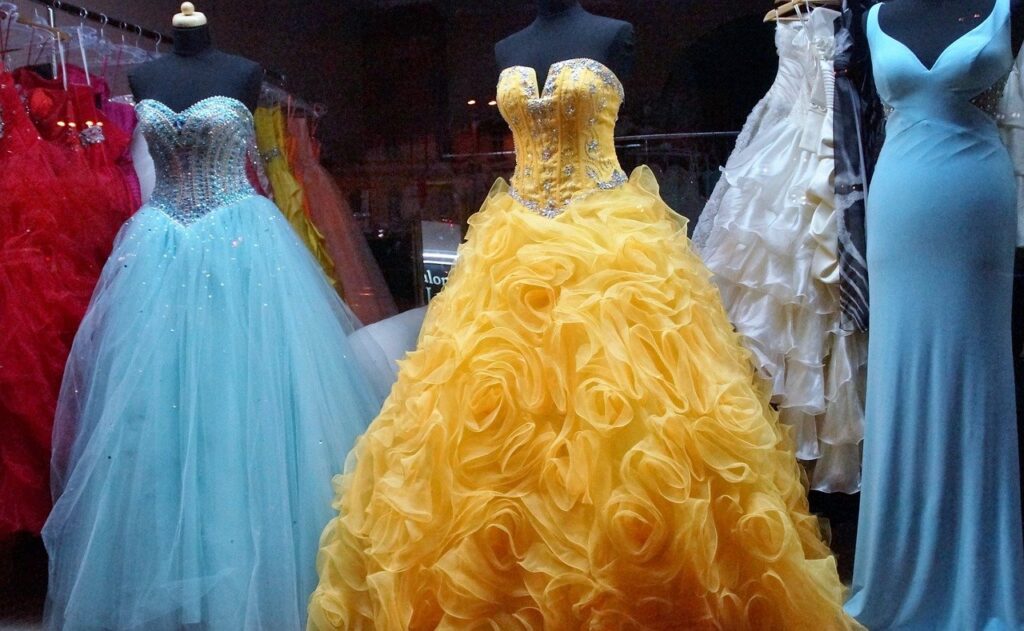 Homecoming, prom and other formal dances are an important part of high school life. To make memories of these occasions even more special, chances are you purchased a special dress for these events. So what do you do with these dresses when the occasion is over?
Here are some places to sell used prom dresses and make money doing it.
5 Places to Sell Used Prom Dress for Quick Money
Chances are you won't use your prom gown ever again. So what do you do with it? Earn some money back, of course! Start with these five ideas.
1. Facebook Marketplace & Craigslist
Want places to sell your used prom dress locally? Facebook Marketplace and Craigslist might be easy solutions for selling the dress and making an in-person transaction.
Post pictures of the dress, including photos of the front and back. You'll also want to list the condition such as never worn, new with tags, worn once, needs to be dry cleaned, etc.
In addition to sharing your for-sale item with family and friends, you'll want to post in local buy & sell groups for your city. If you're willing to ship, you can also post your used prom dress for sale in other areas; just be sure you list any relevant shipping information.
2. eBay
A trusted online seller for over 20 years, eBay has become a fantastic marketplace for reselling used items. It provides an efficient way to sell used dresses and other items, and you can reach potential customers worldwide. You can sell on eBay almost anything and here is the list of the best items you can flip on eBay.
This site is also easy to use and makes it simple to complete transactions. First, create an eBay seller account for free, and you can take pictures of your products. Secondly, post them on the platform and decide on the right price to sell your used prom dress.
When selling on eBay, you'll want to feature some great images and a good description that accurately describes the dress, the size, its features and its condition. You'll also want to do a bit of research to make sure you set a competitive price. This will help make sure your dress sells and you make the extra cash you're looking for.
Recommended:
3. Tradesy
A reliable buying and trading platform for all things fashion, Tradesy lets you sell any clothing item you have in your closet including old party and event dresses.
Once you post the pictures of your prom dress, the platform will enhance it and ensure it looks as appealing as possible. Once your dress sells, you'll be sent a pre-paid, pre-addressed shipping kit.
Selling fees for Tradesy are also quite affordable, with a flat rate for sales made under $50 and a percentage of the sale for transactions over $50. This is an easy way to make money from your old prom dress and other items from your closet.
Read: Poshmark VS Tradesy – Which is Better to Sell on?
4. Poshmark
A growing social secondhand marketplace, Poshmark is the perfect online site for reselling dresses and other fashion items you may no longer need. It's free to post your dress for sale on Poshmark, and then once it sells, the site takes a small fee. It's a flat fee for sales under $15 and a percentage for sales over $15.
Selling on Poshmark for the first time? Check out these tips for buying and selling on Poshmark.
5. Yoogi's Closet
Yoogi's Closet is a premium resale consignment website for luxury goods. It makes it simpler to complete sales on your used prom dress.
All you have to do is ship the prom dress to them once you receive a quote on its price. They will look into the authenticity of your dress and its value before sending you a final quote on the price they are willing to pay for your dress.
If you accept the quote, money will be credited into your account immediately, and the deal will be complete. If you feel their quote is not a fit, they will ship the dress back to you. It is a fast and simple process, and it makes selling your used prom dress simple.
What to do With Your Old Prom Dresses
Looking for places to sell used prom dress is a smart decision. By selling your old dress, you can earn back some of the money you spent on the gown, and offer an affordably priced dress to someone else for their special day. This allows your dress to have a new life, and as a bonus, you make money as well.
Are you a student looking to make extra cash? Check out these things you can sell at school to make extra money.
Have you somewhere that you've successfully sold an old prom dress that's not on this list?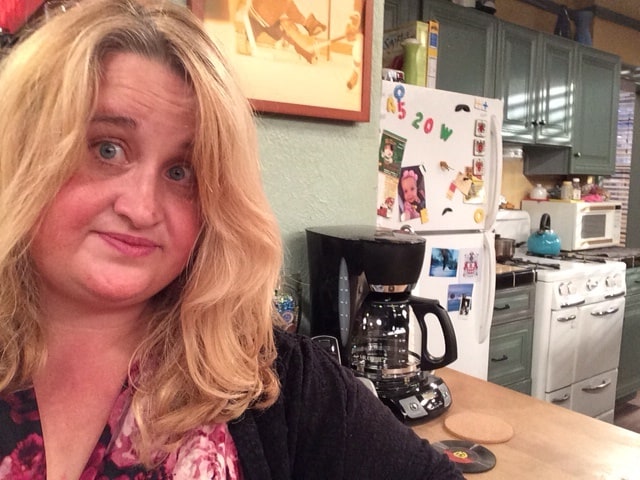 Kim Ritter is a frugal living expert, blogger and mom of two from small-town Iowa. What began as an effort to help her family save a few dollars a month has now transformed into a full-time passion to help other parents money. Visit her online at twokidsandacoupon.com and follow her on Twitter at @2kidsandacoupon for more ways your family can have fun on a budget.