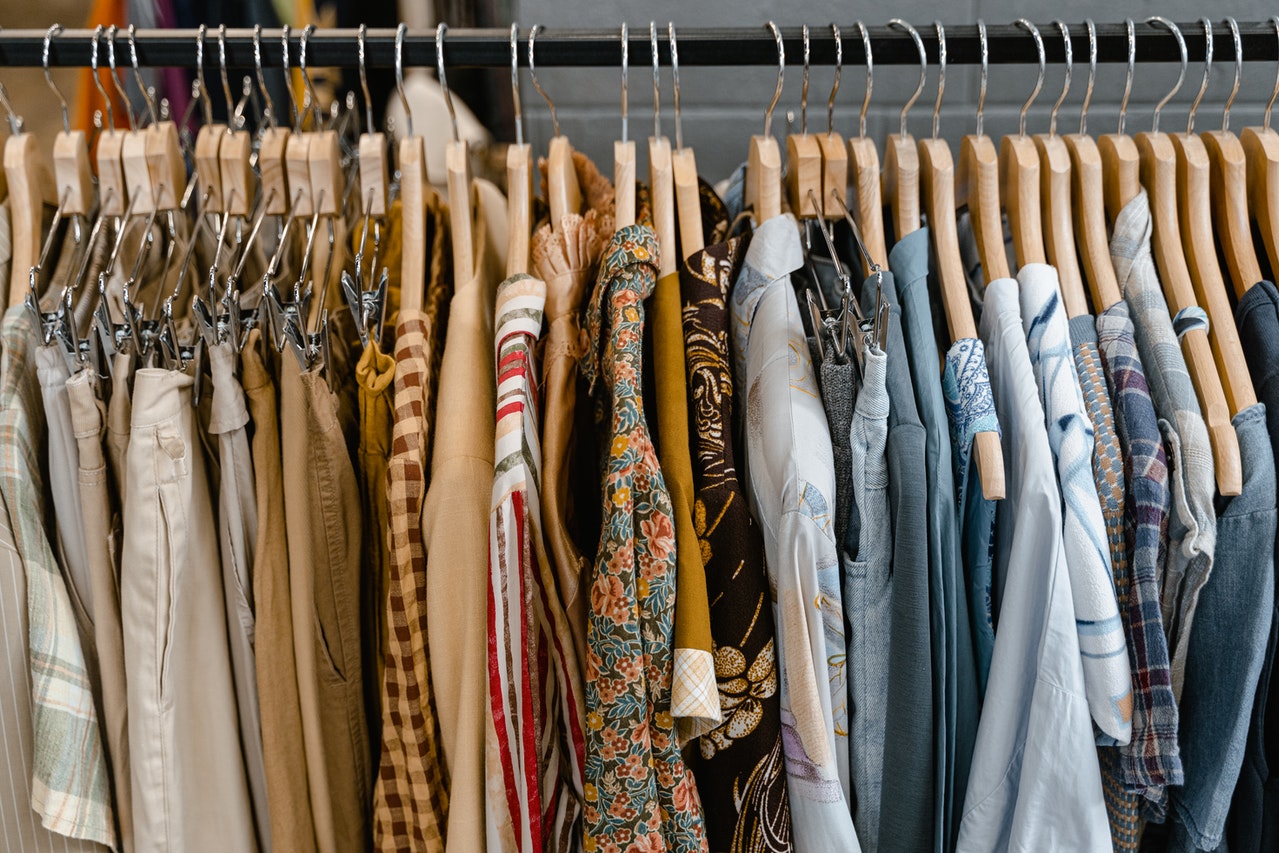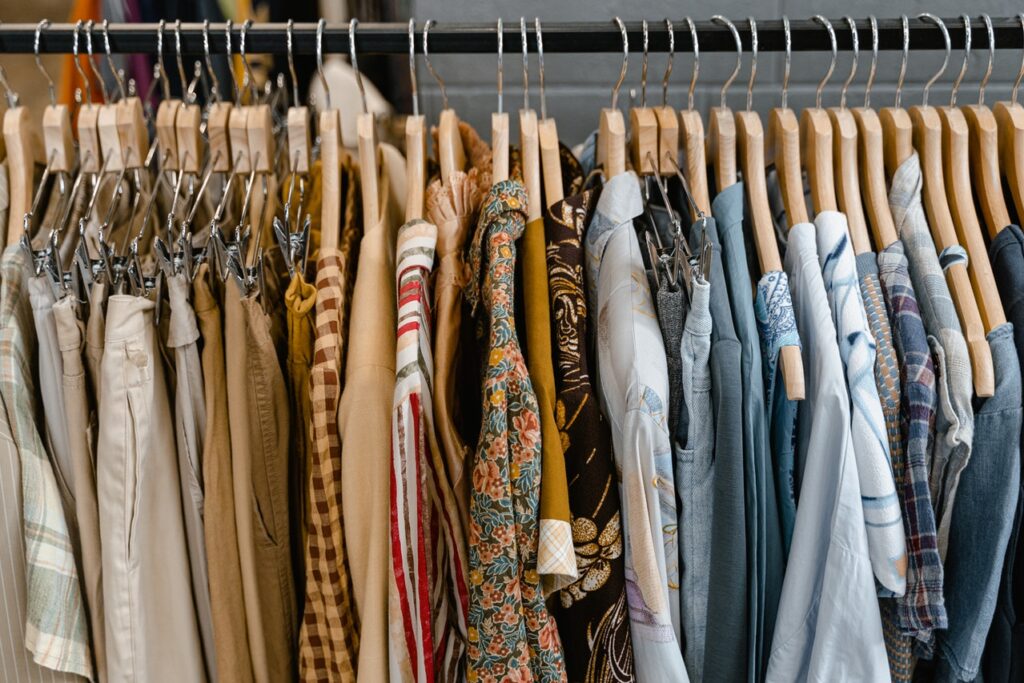 There are a lot of good reasons to get rid of old clothes. Maybe they don't fit anymore or they're not your style.
Maybe your kids are growing up and don't need their old stuff anymore. Or maybe you just need extra room in your closet and are ready to purge rarely worn items.
While decluttering a home is a necessity from time to time, throwing your old clothes away is never a good idea. Instead, you can turn those old clothes into money with apps like Poshmark!
For years, Poshmark has remained one of the best places to sell clothes on the internet. But in recent times, other apps like Poshmark have also become popular online.
These apps and websites connect buyers to sellers of secondhand clothing. Apps like Poshmark help the environment by giving a second life to clothes that would have gone to a landfill otherwise. Plus, they help the sellers make extra cash on clothes that they might have just thrown away!
The Best Sites Like Poshmark
If you want to declutter your home, help the environment, and make some extra cash in the process, here are apps similar to Poshmark you should explore.
thredUP
Vinted
Mercari
Tradesy
Depop
eBay
Grailed
The RealReal
Rebag
Etsy
StockX
Facebook Marketplace
OfferUp
Recommended: Is Poshmark Legit for Selling and Buying Used Clothes?
1. thredUP
Our first great Poshmark alternative is thredUP. This site features a lot of popular brands sold at discounted prices. Even though they are second-hand clothes, they are still in good condition.
The platform focuses mainly on brand-name clothing, with or without tags. They don't have to be high-end luxury or designer brands. Think of names like Banana Republic, Tommy Hilfiger, J.Crew, Lululemon, etc.
Instead of having you sell and mail your clothes directly to buyers, thredUP takes care of that part themselves. You need to request a Clean Out Bag from thredUP, which you'll use to send your clothes to them.
They will evaluate your items and estimate a price for what your clothes are worth. You can choose to change the listing price that goes on the site, though.
If your clothes are not sold, you can ask for them back or have the platform recycle them. With thredUP, you can save the environment, earn some cash, or both.
2. Vinted
Vinted is one of the largest online clothing communities for fashion. Currently, it operates in 13 countries across Europe, plus Canada and the US. With more than 25 million registered members, Vinted is a market hub for secondhand clothes.
You will find thousands of brands on this free app. If you're a buyer, you'll be pleased that many sellers offer low prices!
Listing your used clothes will not cost you a dime. All you need to do is take clear pictures of the clothes, attach a short description to each one, set your price, and hit the buttons to upload; it is that simple.
Once the clothes are sold, Vinted will notify you, so you will have to ship them to the buyer. You will not even be charged a sales commission, which means that you get to keep all the money.
3. Mercari
Commonly called the "Selling App," Mercari is a hotspot for secondhand items. Mercari was the Sellers Choice Award winner in 2019, and has long been a favorite of sellers because of its ease of use.
You can sell or buy just about any secondhand clothes on Mercari, as long as they aren't fake/replica brands. There are also designer brands sold at cheap prices.
Listing the products is free, but you'll be charged a commission of 10% of the selling price for any items people end up buying.
Recommended: Mercari Review: Is It Legit and Safe?
4. Tradesy
If you have been buying or selling clothes on Poshmark or any other platform, you may have also heard of Tradesy.
This online store is trendy and an essential marketplace for people to sell or flip secondhand designer and vintage clothing. Many people trust the platform, and users have sold over $1 billion worth of clothes with Tradesy.
You can post images of your clothes, shoes, bags, and other fashion accessories and get paid a good price for them. Instead of wasting your time on marketing, you can use Tradesy to connect you with buyers.
Read our full Posmark vs. Tradesy comparison.
5. Depop
Depop is an online clothing website, but they have an app too. You can buy and sell any type of clothing with Depop, not just big designer names.
What sets Depop apart is its unique shopping experience integrating social features. Not only will you have access to buy and sell on the platform, but you can also see what your friends are buying and selling.
This provides helpful insights and ideas of what to look for. Depop allows you to follow notable influencers in the space so you can follow their favorite trends too.
This website is a social platform for users to connect and exchange clothes for cash. Be inspired by creative influencers and stay on-trend.
6. eBay
We used to recommend a girls-only online fashion store Heroine for selling used clothes but its parent company Grailed decided to close its door and merge it with its main platform.
That's why I replaced it with aBay. I'm sure if you ever consider selling something then you're familiar with eBay.
You can sell almost anything there from china dishes and used clothes all the way to broken Apple watches.
7. Grailed
Last on our list of apps like Poshmark is Grailed. This platform caters solely to men and male fashion; they sell both used and new designer clothing. Over the years, it has contributed to a safe environment and boosted male fashion.
The product authentication process of Grailed is strict; that is why users rate it highly. The Grailed platform is specifically for luxury men's items in good condition.
It's free to list your items, but they charge a 9% commission rate on sales.
8. The RealReal
Specializing in luxury consignment, this platform is your best bet if you're looking to part with high-end fashion items and accessories.
They take care of the authentication process, making it easier for both buyers and sellers. You can earn up to 85% of the sale price, which is a nice perk for those expensive pieces.
9. Rebag
Got a designer handbag collecting dust? Rebag offers a hassle-free way to turn it into cash. They focus solely on high-end bags and offer upfront payment after a quick, expert authentication process. It's a streamlined alternative for luxury lovers looking to declutter and make some money.
10. Etsy
It's the go-to platform for handmade, vintage, and unique goods. While it's not just for fashion, it's a great place to reach a global audience eager for something one-of-a-kind where you set your own prices and manage your own inventory.
11. StockX
Unlike other resale platforms, it acts like a stock market for high-demand, limited items. You can buy or sell sneakers, streetwear, and even electronics. What sets it apart is its authentication process, ensuring every item sold is legit.
12. Facebook Marketplace
This social media-based platform offers a goldmine of opportunities and is a great Poshmark alternative.
You can find free clothes that you can resell, and there's also potential to resell shoes for profit. Transactions are often local, so it is a quick way to buy and sell.
13. OfferUp
Just like Facebook Marketplace, OfferUp is another Poshmark competitor worth considering. The platform has a user-friendly interface and allows you to list items quickly, right from your smartphone.
It's particularly strong for local transactions, as you can easily meet up with buyers to complete a sale. What sets it apart is its rating system, which helps establish trust between buyers and sellers.
With OfferUp, not only can you sell clothes, but you can also expand into selling a wide range of items, from car parts to used prom dresses.
Final Thoughts
These apps like Poshmark make it easy to sell your old unwanted clothes without stress. While some of the apps mentioned in this article will charge a commission on sales, they all allow sellers to list their clothes for free.
Using Poshmark and other similar apps to buy and sell clothing is a smart idea for anyone who wants to save money, earn spare cash when they declutter, and help out the planet in the process.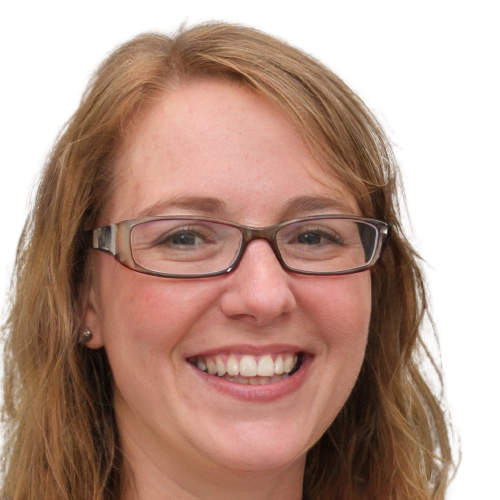 Hi, I'm Ashley a freelance writer who's passionate about personal finance. Ever since I was young, I've been fascinated by the power of money and how it can shape our lives. I've spent years learning everything I can about budgeting, saving, investing and retirement planning. So if you are looking for tips, advice, or just a little bit of inspiration to help you on your financial journey, you have come to the right place. I am always here to help, and I am excited to share my passion for personal finance with you.