Mercari and OfferUp are two of the most popular applications available right now that make it very simple to purchase used things or sell, either in a person's immediate vicinity or through shipping.
In this article, we will compare and contrast these two prominent private selling apps to determine which one is superior in general by analyzing the most significant distinctions between them.
OfferUp VS Mercari: Comparison
For example, there is some difference between OfferUp and Mercari, although they both belong to the same general category and are new marketplaces where people may buy and sell goods.
OfferUp
OfferUp is a marketplace that enables users to buy, sell, and browse for bargains on thousands of unique things. They have added the ability to transport items, which is an excellent move.
It differs from other local buying and selling apps because it allows users to sell items outside their immediate area. Therefore, not only do they have individuals in your area, but you may also switch to talking to folks in other areas.
In addition, it makes it simple to discover innumerable offers on the items you are interested in purchasing and earn money off of the things you are interested in selling. Using a simple smartphone application, this method is often regarded as the most effective means of buying and selling goods in one's immediate vicinity or neighborhood.
You may discover a variety of one-of-a-kind products here that are unavailable anywhere else, ranging from antique clothing and furnishings to footwear and automobiles. For the most part, while making purchases, things are presented depending on the geolocation nearest to the customer to aid in encouraging face-to-face user interactions.
Recommended:
Mercari
Mercari is a well-known name in the world of online shopping in Japan. The software is simple to use, and its primary emphasis is placed on selling smaller things across a greater geographical area.
On Mercari, you can trade a wide variety of stuff; all you need to do is post your products on the app, and if someone likes anything you've listed, they'll either purchase it, will call you or send you a message about it. If you're interested in selling something on Mercari, you can get started right away.
When you sell an item packaged with a Mercari label, you will get an email with a printable delivery tag attached to it when the item is purchased. The next step is to either drop off your box or arrange for it to be picked up.
On Mercari, some of the most popular items for sale are footwear, children's playthings, electronic games, and personal computers. This market eventually became available as an application for mobile devices operating Android and iOS.
You will have the opportunity to purchase from a wide variety of well-known brands, like Rae Dunn, Apple, Nike, Nintendo, Funko, Lululemon Athletica, Louis Vuitton, and a great deal more.
In addition to that, they feature discounts on genuine luxury items and unique collectibles that actual individuals are selling just like you. When you have located the item you are looking for, their staff will contact the seller and request that the goods be sent to you within three business days.
OfferUp VS Mercari: Features
OfferUp
You have only thirty seconds to sell or acquire anything, and you may give up your stuff for sale.
You will be able to easily sell everything you desire, including shoes, clothing, vintage fashion, old automobiles, gadgets, furniture, and a great deal more.
Thanks to tools like profiles, ratings, and reviews, you can learn more about the people you're doing business with.
You may window shop by browsing images, or you can narrow your search by selecting a certain category or geographical area.
You may save a ton of money on a wide variety of products, including shoes, clothing, mobile phones, products for babies and kids, products for the house, electronics, used vehicles, sports equipment, and much more.
Mercari
This application may be quickly downloaded from the Apple App Store or the Google Play Store, and then you can sign up by entering your credentials.
Anything may be sold from the comfort of your own home.
To add an item to their app, take pictures, fill in a description, and tap "list."
It's easy to navigate and offers various categories to choose from.
Many other types of merchandise are available, including those for children, women, and men, as well as accessories, electronics, and cooking utensils.
Selling items on Mercari may bring in a substantial amount of money for you.
Conclusion
Nowadays, running a successful online business is very simple because of the abundance of resources available to those looking to launch their own online enterprises. Every day, a rising number of new businesses and startups are emerging as a direct result of the increasing demand for downloading and selling applications. In addition, customers are looking for more streamlined methods to do several tasks while remaining seated in their workplace or home.
So, who or what prevails? Which option did you go with? Everything depends on your requirements and inclinations. In the preceding post, a comparison was made between the most popular marketplace mobile apps: Mercari and OfferUp. I hope that this article was helpful to you in selecting the choice that meets all of your needs.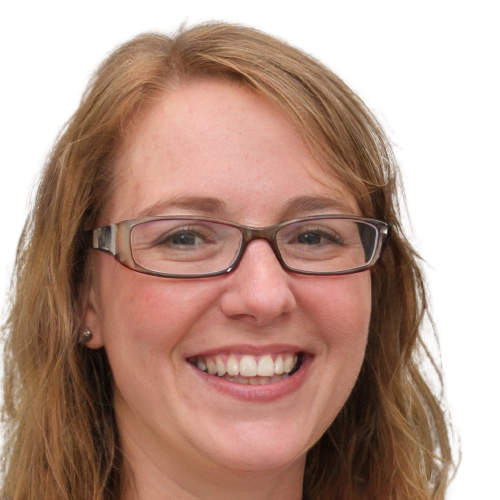 Hi, I'm Ashley a freelance writer who's passionate about personal finance. Ever since I was young, I've been fascinated by the power of money and how it can shape our lives. I've spent years learning everything I can about budgeting, saving, investing and retirement planning. So if you are looking for tips, advice, or just a little bit of inspiration to help you on your financial journey, you have come to the right place. I am always here to help, and I am excited to share my passion for personal finance with you.