Wouldn't it be nice to just sit back, and let the money start flowing in? Well, that idea is the basic premise of passive income.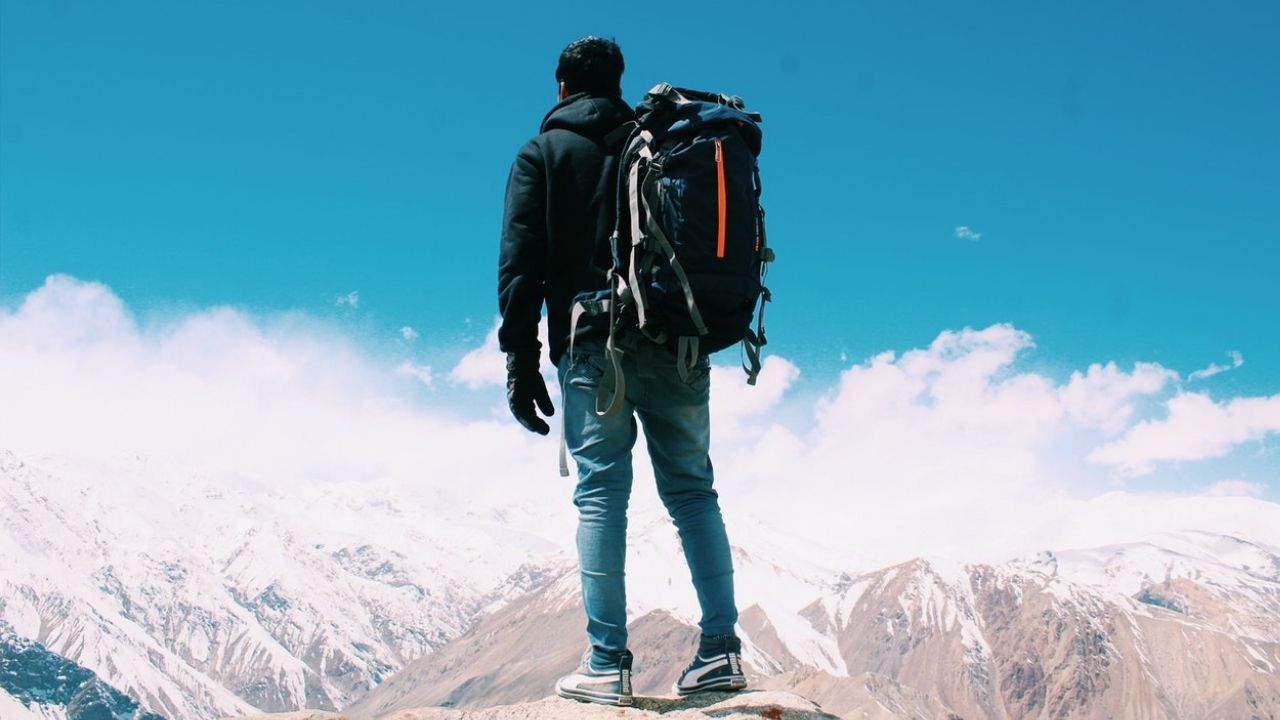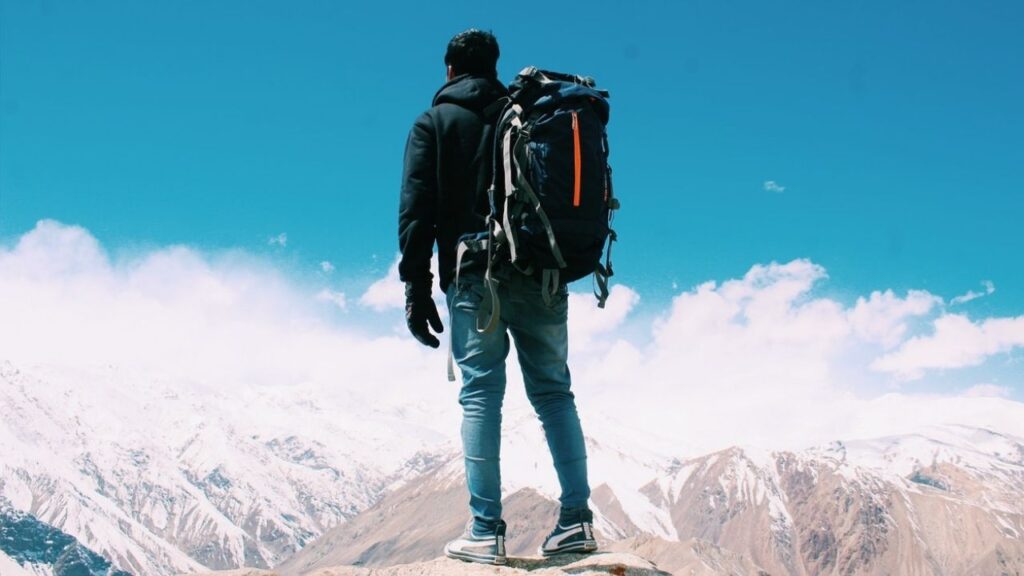 Unfortunately, in order to get the ball rolling, you'll have to invest something first, either money or some of your free time.
In this article, I've compiled a list of the 32 best passive income ideas that don't require too much work but can provide excellent results when it comes to profit.
32 Passive Income Ideas to Make Money While You Sleep
License videos from your phone
Real estate crowdfunding
YouTube
Investing
Rent your room, house, or apartment
Dividend Stocks
Earn some cash back after shopping
Online courses
Self-service coin-operated car wash
Own a vending machine
Rent your parking spot
Stock photography
Peer-to-peer lending
Design
Earny
Open up a savings account
Niche websites
Publish an EBook
Start a website
Get paid to put decals on your car
Patreon
Create an app
Rent your tools and other stuff
Trim savings
Acorns
Credit card rewards
Get paid for things you are already doing
Publish music online
Monetize your hobby
Rent your car out to Uber/Lyft drivers
Franchising
Tax-Lien Certificates
Our Popular Passive Income Apps
Sign up for these apps and make extra cash on autopilot, even while you sleep.
$10 sign-up bonus
Invest your spare change automatically
Make money while you sleep
No trading fees
Invest in real estate with $10
No accreditation requirements
Passive investment
Over 260,000 active investors
1. License videos from your phone
Don't worry, you won't have to detail with complicated paperwork in order to get this done.
All you'll have to do is upload your content to websites such as Newsflare or Rumble.
Although I wasn't able to score a viral video yet, I'm more than happy with the profit gained from some of my attempts thus far.
Take a look at the picture below if you don't believe me. The amounts are displayed in pounds, as Newsflare is an agency based in London.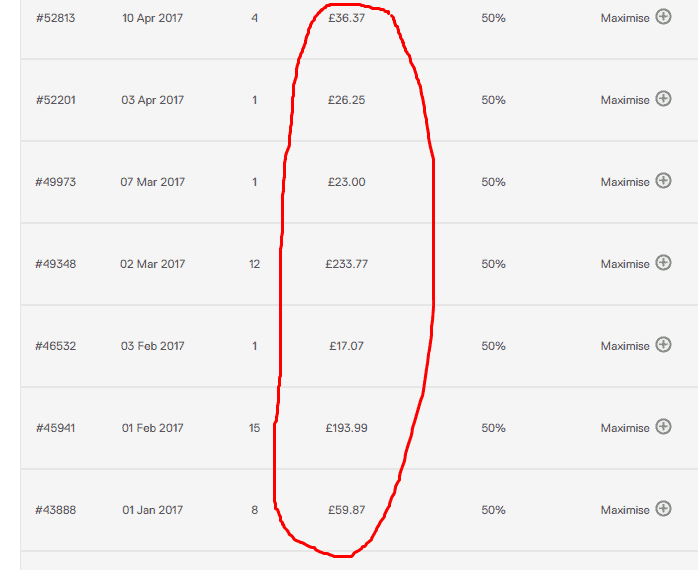 Here's one from Rumble as well, where I only sold two videos thus far.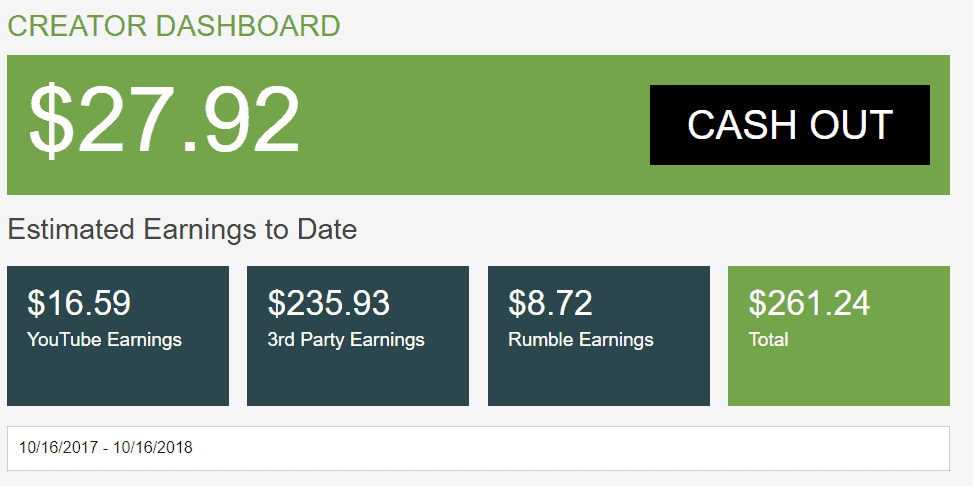 I've been able to earn in passive income more than $5k in my life, based on royalties alone.
Naturally, videos containing babies, cute pets and toddlers are still top earners. All you have to do is to learn how to sell videos.

2. Real estate crowdfunding
You can't go wrong with real estate.
Some great businesses first started off with crowdfunding, so don't look down on this option. Most notably, real estate companies have been using this tactic for decades to gain the initial funds necessary to get the job started.
Our favorite platform to invest in real estate is Fundrise. Fundrise is open to non-accredited investors and starts at $500 to get in.
Don't get me wrong, this isn't easy by any stretch of the imagination, but if you have the right core group of people around you, anything's possible.
3. YouTube
It all comes down to royalties one way or another to create a passive income stream. You can collect royalties from ads and affiliate links for years, and you can do it all off of just one video.
In case you're interested in learning, take a look at this article and learn how to make money off Youtube, where we went into detail. If you need a quick summary, take a glance at the screenshot below.
Most importantly, you don't even need to make videos by yourself. I hired a freelancer to make me a tutorial on how to make a WordPress blog, and I placed my affiliate link for hosting on HostGator in the description below.
Even today, I still make some money off it from time to time, and the video itself has barely over 5K views in total.
4. Investing
Websites such as Webull, M1 Finance, and Stash Invest can be a great starting point, where you can learn to invest in a smart way. However, before you jump into the action, I advise you to first educate yourself as much as possible.
5. Rent your room, house, or apartment
One of the easiest passive income ideas for beginners is listing your space on Airbnb.
If you like to travel a lot, chances are that you just leave your home empty when you head out anyway.
Instead of spending your own money while away, cover your expenses this way, and you won't have a reason to stop with your adventures, ever.
Best of all, the income you will generate is entirely passive, making it an ideal choice for all individuals, regardless of age and gender.
I guess you'll have to do some cleaning up from time to time, just to keep things neat, but that's about it. It sounds like a small price to pay if you ask me.
Another option I recommend is to list your unused space like a storage unit or parking lot with Neighbor.
6. Dividend Stocks
One of the oldest passive income ideas.
Invest some of your money in shares. Depending on how much profit the company of your choice generates, and how many stocks you have, you will get rewarded for your support.
As you may realize, this can be quite risky, so never invest unless you're ready to give some of your money away. However, if things work out for the best, you will be looking at a handsome profit.
$5,000 invested in the The Coca-Cola Company would bring you $150 a year, not much but on a larger scale, this works like a charm ($500k throws off $15k a year).
Some other well-known dividend-paying companies include Johnson & Johnson (JNJ), Procter & Gamble (PG), Verizon Communications (VZ), AT&T (T), Apple Inc. (AAPL), Microsoft Corporation (MSFT), ExxonMobil Corporation (XOM), Walmart Inc. (WMT), and Pfizer Inc. (PFE).
7. Earn some cash back after shopping
I won't go into detail now; I only wanted to mention it as an option. This blog, it's already written extensively about the topic, and I advise you to check out this article for further information.
Read: I Earned $500 of Free Money with These 7 Best Cash Back Apps
8. Online courses
Platforms such as Udemy or Teachable are highly successful nowadays, as they sell thousands of online courses already.
This means that there is some money to be made here, all you have to do is to put together a course teaching a skill you have mastered.
Once again, know that you don't necessarily have to develop a course on your own, there are thousands of freelancers out there that would be more than willing to do it for you.
Just come up with an idea that could sell, and sort out the kinks as you move forward and create residual income.
9. Self-service coin-operated car wash
Let's be honest here for a second, this option requires a lot of initial investment. Still, if you have some money saved up, I advise you to look into it, as these things can turn out to be a true goldmine.
Like anything real estate, it's all about Location, Location, Location.
Location plays a major role in self-service car washes, so pick your spots carefully. Best of all, you won't have to do any of the work in order to get there.

A self-service car wash can be a great passive income business idea.
10. Own a vending machine
Similar to the last idea mentioned, this one also requires some investing. In order to get into the business, you first have to buy a vending machine, clean it up as well as possible, and stock it full of food and beverages.
Furthermore, you have to place it in a good location, so put some money on the side for this endeavor as well.
Ultimately, people claim that vending machines have a six-month return of investment rate, after which the income generated becomes almost entirely passive.
Another great vending machine idea (especially if you're in a warm climate): is a stand-alone self-operated water and ice vending machine. Through a company like Everest Ice and Water, you can buy a machine that's easy to install, maintain, and manage remotely.
The perk of an ice machine instead of one that sells drinks or snacks is that the machine makes its own inventory–all you need is a water hookup and electricity. (And with Everest, you're truly the owner; it's not a franchise and there are no licensing fees to worry about.)
Ice vending machines are great fits in parking lots, storefronts, or wherever else you can get permission.
11. Rent your parking spot
Traffic jams are only getting worse by the day, and chances are that the situation will not change anytime soon. I'm sure that this statement stands true regardless of your place of residence.
Similarly, finding a parking spot is becoming increasingly difficult, especially in busy urban areas.
In case you happen to own a parking space you don't necessarily use, download an app such as Just Park or Spot Hero, and let the customers come to you. The easiest way to make passive income ever!
12. Stock photography
Turn your hobby into profit. Most people who are photography enthusiasts do it for the love of it, but if you have a keen eye and a decent camera, you can possibly turn it into a side hustle.
Best of all, it won't feel like work, as you'll be having fun while doing it.
Test your skills by uploading a few pictures on Shutterstock, and hope someone will like it enough to buy it.
13. Peer-to-peer lending
Who wants to deal with bank loans anyway? You can use a platform like Lending Club.
However, is it really safe to borrow your hard-earned cash to complete strangers?
Well, I did it for you, and you check out how that went here. Would I do it ever again? Probably, it's easy passive income, after all.
14. Design
In case you are a designer, this should be a walk in the park. Upload some of your work to websites such as Redbubble or Amazon merch, and wait to see what happens.
As always, you can also hire a designer to do the heavy lifting for you, but that requires some initial investments that might not pay off.
Related: How to Start a T-Shirt Business on Amazon
15. Earny
Have you ever bought something only to see it go on sale the next day?
With Earny, you can monitor your purchases and automatically get refunds on purchases when prices drop.
Thousands of people have already claimed their refunds, and so can you.
16. Open up a savings account
Naturally, this tactic only works if you already have some money stashed away. In that case, find a bank that offers the best conditions, and let it sit.
This is a waiting game, so don't expect to see some crazy turnaround anytime soon. Still, as far as investments go, this might be the safest option there is.
17. Niche websites
Do you have tons of knowledge on a particular subject and know how to share it with the world?
If so, opening up a niche website might be the perfect solution. In the beginning, you will have to work long and hard to gain an audience, (or simply find the right person to do it for you) but after that, it will be smooth sailing.
That's when affiliate marketing comes into play. All that's left to do is to write some interesting content and place your links in a smart way. If done right, it can almost work on autopilot.
You'd need hosting for a website. We recommend HostGator to our readers. Launch your blog with HostGator and get web hosting for just $2.75/month.
18. Publish an EBook
I intentionally didn't say write a book, as anyone can hire a writer to do it for them on Fiverr.
All you have to do is publish it under your name. Once again, all that's left is to collect the royalties and generate passive income for you.
19. Start a website
It's not entirely passive from the start, as there are some initial investments to be made, but we're talking about spare change, at least compared to the option mentioned above.
As the website gains followers and views go up, your chances of gaining money based on ads alone will skyrocket. You've guessed it, that's an entirely passive source of income right there.
20. Get paid to put decals on your car
Several companies out there would be more than willing to pay you some money to place their advertisements on your ride.
Are they legit?
Truth be told, I never had any experience with it, so I can't claim that they are, but if you're interested, do some investigating of your own and find out.
You can start with websites such as Carvertise and ReferralCars.
21. Patreon
Do you have a product or a skill to offer to the world, but you just cannot find a way to get the initial funding down? Patreon could be a lifesaver.
People who visit this site are in constant search of interesting projects they can support, so make sure to do your presentation in the best way possible, and offer some rewards for those willing to aid you financially.
22. Create an app
Do you have an idea that can change the world? Nah, all joking aside, all you need to have is a good team of designers and developers, and come up with an interesting game, for instance.
Even a simple app can bring in a lot of money over time if done right. Of course, not everyone can do it, but it's not rocket science either.
23. Rent your tools and other stuff
Rent out hoverboards, paddleboards, bikes, and other stuff sitting around your house.
Some tools can be very expensive, and not everyone would be willing to buy such equipment in the first place. So, it's a simple case of supply and demand. All you have to do is find a way to get into the game and invest smartly to generate some passive income.
Just to give you a quick example, you can buy some of those expensive Roomba Vacuum cleaners, and rent them out. Everyone wants to keep their house clean, but not everyone would be willing to pay close to $1,000 in order to do so.
24. Trim savings
Wouldn't it be great to have someone to bargain and negotiate for you? Well, Trim is filling that void perfectly. After scanning your receipts and bills, their team goes straight to work, trying to negotiate lower prices and discounts.
In case they turn out to be successful, they take a 25% commission, but if not, you won't have to pay a dime. Ultimately, while the 25% fee seems downright scary, you don't necessarily have anything to lose here, as you've already paid for all those items.
It's only a question of whether you'll get any money back or not. It doesn't stop there either.
Trim savings offers a neat referral system. Once your friends register by using your account, you'll both receive $2 for free. A perfect passive income scheme.
25. Acorns
Remember when you used to save spare change as a kid? Chances are you stopped doing it somewhere along the way, but with Acorns, you can once again resume that practice.
How does it work?
It tracks down all of your purchases and rounds up every bill to the higher dollar. For example, if your check equals $2.45, the app will instantly round it up to $3, and invest the rest.
You won't even feel a major difference in lifestyle, but you will become a proper investor before you know it.
26. Credit card rewards
Plenty of people use credit cards but are completely clueless when it comes to the rewards they can obtain if they made the right choice. For instance, some credit cards reward frequent travelers, awarding them with free miles, reimbursed travel costs, and many other great features.
If your line of work forces you to travel, you might as well turn it into a profit. By taking a credit card that fits your needs perfectly, you will make the process entirely passive.
27. Get paid for things you are already doing
Instead of picking up a hitchhiker along the way, sign in for apps like DoorDash, Uber, and Lyft and turn it into profit.
28. Publish music online
No one buys records anymore, but the music industry is still alive and kicking. How so? Well, streaming services play a huge role here.
But wait, what if I don't even have any musical skills?
The answer is pretty obvious, just head down to Fiverr and find a cheap musician you love. All that's left to do is to upload the purchased music to one of the many streaming services and collect the check.
29. Monetize your hobby
First of all, I know that a hobby is supposed to be something interesting, that you love to do, but no one says you cannot make some money off of it in the process.
Regardless of your level of skill, you need to learn how to sell yourself and your product first, gain a following, and turn it into money. If you succeed, you will end up getting paid for doing what you love. Isn't that the dream?
Check out: Hobbies You Can Monetize for Extra Income
30. Rent your car out to Uber/Lyft drivers
Earn passive income by renting your car out to Uber/Lyft and other service drivers through a company called HyreCar or Turo.
Like Airbnb for cars. You need to have a nicer vehicle to be able to do this and make decent money.
It is a quite simple process. You meet up with the driver, give the keys and HyreCar issues them insurance as long as they are driving your car.
31. Franchising
If you have a successful business, consider franchising it to expand your reach and earnings. By doing so, you can license your established brand and operational blueprint to franchisees.
In return, you collect initial fees and ongoing royalties, all while growing your brand's presence. It's an effective way to scale without taking on the operational headaches of running multiple locations yourself.
32. Tax-Lien Certificates
Riskier, but with the potential for high returns, investing in tax-lien certificates could be a profitable venture if you do your due diligence. When you buy a tax-lien certificate, you're essentially paying off someone else's property taxes. In return, you get the right to collect that debt, plus interest, from the homeowner. If they can't pay, you could potentially take ownership of the property.
Other posts to check: