It's not unusual for people to be interested in generating passive income from the comfort of their homes.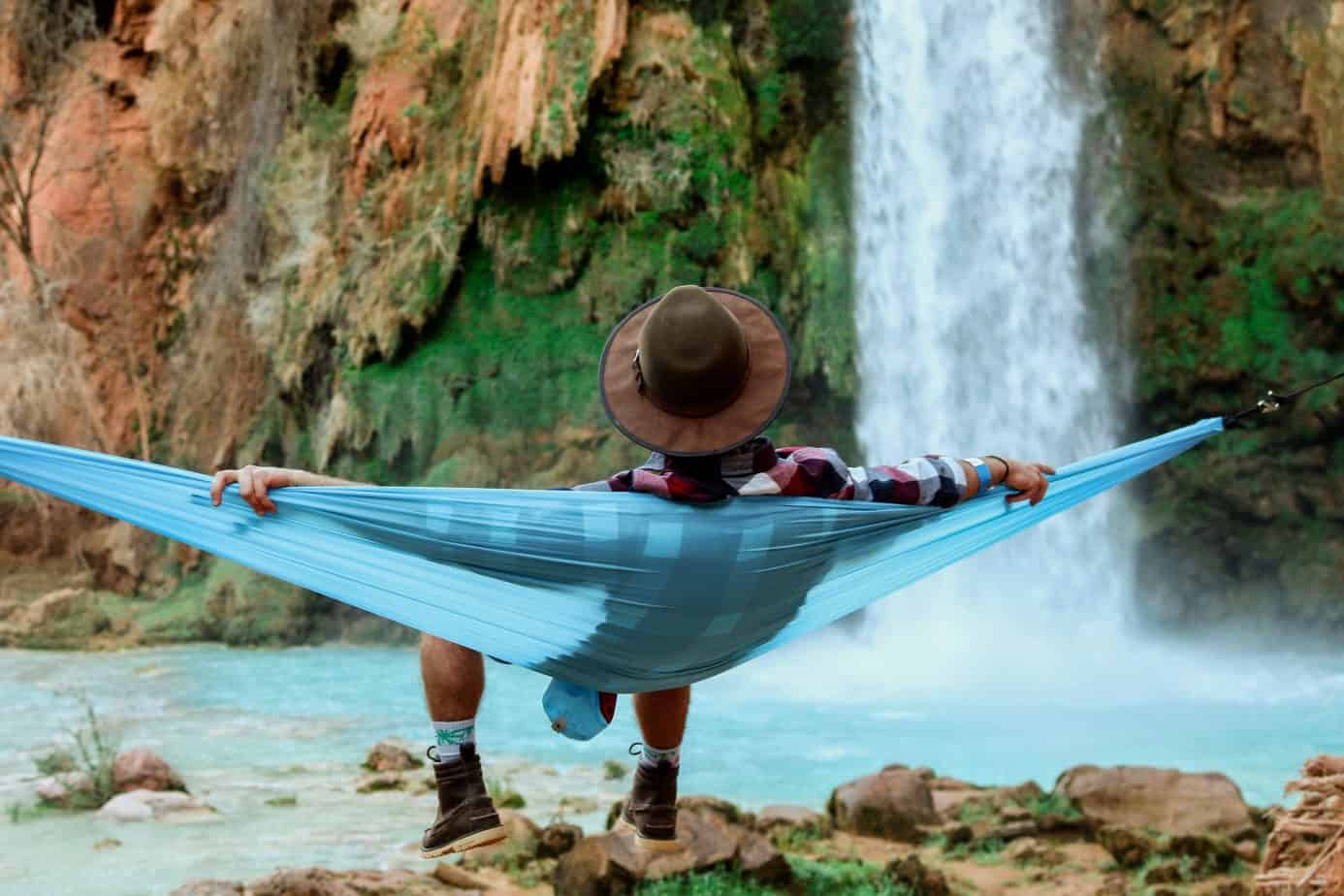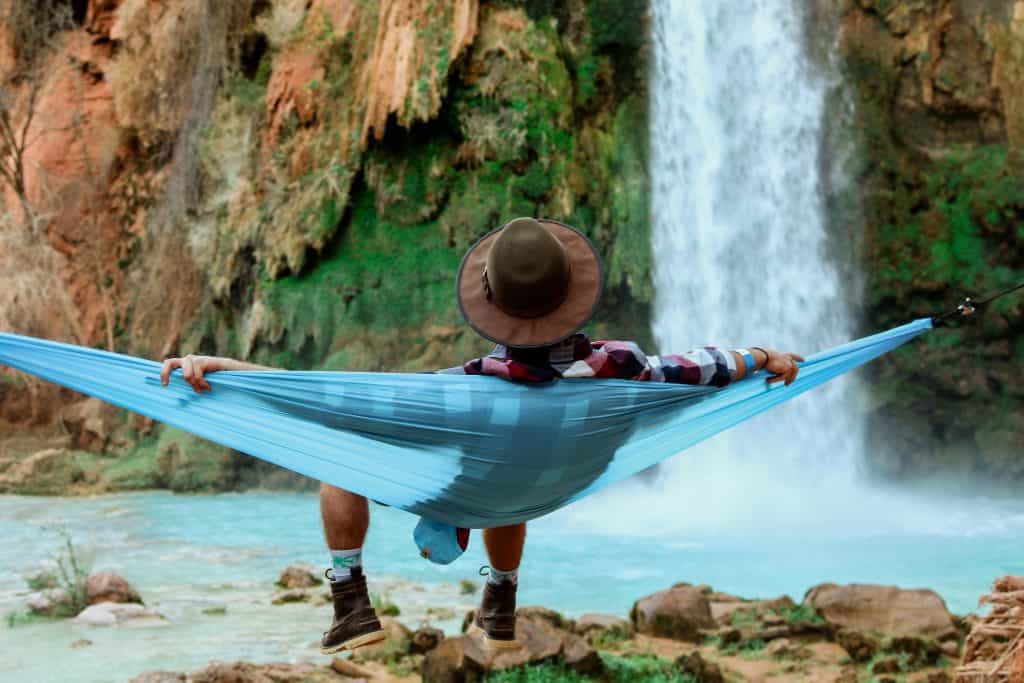 To be honest with you, this is one of the best ways of securing financial independence.
This is the primary reason why I am focusing my efforts on this area.
Can you imagine what it would feel like to wake up every morning knowing you made money while you sleeping?
It's extremely difficult for anyone to turn this type of opportunity down.
The Best Passive Income Apps to Make Money While You Sleep
There are dozens of get-rich-quick schemes being marketing on the internet these days. Unfortunately, many people fall prey to them.
I will not be covering get-rich-quick schemes. They are a waste of time. I've learned that generating passive income takes time, dedication, and patience.
Would you like to turn your financial picture around? In this article, I will cover several passive income apps to make money doing nothing.
They are working extremely well for thousands of people around the globe. There's no reason why they cannot work well for you.
1. InboxDollars
Would you like to make money while doing easy and fun things on your cellular phone? If so, InboxDollars is the application for you.
InboxDollars is a popular reward club that will pay you money for everyday activities. You can get paid for the following tasks: watching videos, browsing the internet, taking surveys, and shopping.
You can make decent money while you are on the go. For example, you can make money with Inbox Dollars while enjoying your favorite beverage at a coffee shop. It cannot get any easier than this.
However, I must be honest with you. You will not make a full-time income with InboxDollars. However, this app can help you make extra money on the side.
Can you trust InboxDollars? Yes, you can trust this app. InboxDollars is a top-rated company. Since 2000, it has paid out over $58 million dollars to its members.
You will even get a five-dollar bonus for signing-up.
2. Fundrise
Would you like to earn big bucks? If so, Fundrise is one app that you cannot afford to overlook.
The apps listed in this article focus on lock screen reward apps, cashback, and loyalty programs. Fundrise is the exception. It deals with real estate investments.
With Fundrise at your disposal, you can invest your money in profitable real estate projects. Please keep in mind that these real estate projects have the potential to generate huge sums of money.
The projects in the Fundrise portfolios are selected carefully by an experienced team of investors. Your investment at Fundrise can increase your net worth with ease.
What makes Fundrise unique? It will give you a chance to participate in multi-million dollar projects. Unlike other commercial real estate investing platforms around today, Fundrise will not put your funds at great risk.
How will you get paid? Fundrise pays dividends to its investors.
Let's say you want to multiply your income. You can re-invest your dividends through their dividend reinvestment program.
In short, Fundrise will put you in a position to make a nice return from real estate projects.
3. Trim
Trim is a lifesaver for consumers who need help with their budgeting. Trim is a unique automated financial manager. It will scan your expenses and point out opportunities that can reduce your monthly budget.
With Trim at your side, you will not have any trouble with lowering your phone, internet, and cable bills.
Let's say you would like to negotiate for a lower bill. Trim can do this for you. This is a lifesaver for anyone who is not financially savvy.
It's free to sign-up at Trim. However, Trim will ask for a portion of the savings. This will cover the fees for their invaluable service.
In the end, Trim can help you save a significant amount of money. There's no reason why you shouldn't give this app a try. It can increase your bottom line.
4. Drop App
Do you enjoy shopping on your cellular phone? With Drop App, you can shop and get money rewards. Simply make a purchase and you will get a monetary reward.
Here are the advantages of using the Drop App:
· You can shop for food, travel packages, or clothing. The choice is yours. You will be rewarded for your purchases. You can look forward to getting back a significant portion of your spending.
· You will not have to jump through hoops to get your money rewards. When you buy something, points will instantly be added to your account. The points will add up fast and you can redeem them anytime.
· You can spend your money rewards with any brand or at any store. This includes Netflix, Amazon, and Apple.
Drop App is endorsed by many home business experts. It's a nice way to get rewarded for spending money.
5. Rakuten
Rakuten is another app that will reward you for your shopping adventures. This app continues to gain more popularity as time progresses.
Rakuten will connect you with companies that will pay you to shop at their stores. It's important to mention that these cashback rewards are significant. This is why I decided to add Rakuten to the list.
Rakuten collects rewards from online companies and distributes them to its users.
What will you find at Rakuten? This is an excellent question. This app will connect you with over 2,300 stores.
Are there any upfront costs? Fortunately, there's no need for you to dig into your purse or wallet to use this app. It's free!
Once you join, you can shop and earn cashbacks. What's the best part about signing-up at Rakuten? You will be eligible for a ten-dollar bonus.
6. Mistplay
Do you enjoy playing video games? Mistplay is the ideal app for gamers. It offers an exceptional loyalty program to gamers.
Here's what you need to do:
· Identify new games
· Select these games and play them
· Earn points
· Redeem your earned points
· Invite family members, friends, and other gamers to sign-up
· Check out the competitions to get a higher ranking
Playing video games is fun. However, you should consider getting paid while playing the hottest video games on the market. Mistplay can help you do this.
Mistplay will definitely add more intrigue to your gaming endeavors.
7. Earny
If you're an avid shopper, you shouldn't have any trouble with finding amazing deals. However, you shouldn't leave money on the table.
With Earny, you can monitor your purchases. When the price of your purchased items goes down, you can get a refund.
Earny started in the United States. The developer wanted to help consumers earn extra money from their purchases.
You can link Earny to your email account. It will examine your purchases and receipts.
Let's say you purchased a pair of jeans three weeks ago. You bought the jeans for $50, but the price is now $30. Earny will negotiate for a refund.
If the negotiation goes well, you can look forward to getting the difference in price. Please keep in mind that Earny can only help you with recent purchases.
Can you imagine how much fun you will have with this app? With Earny, you can buy neat things and earn easy cash.
8. Swagbucks
Many people consider Swagbucks to be one of the best passive income apps in the game today. Swagbucks offer you the golden opportunity to make money while playing video games and watching videos.
It's also important to state there are many more ways to earn money with this app. For example, you can take surveys.
Downloading Swagbucks does not automatically mean you will begin to earn money. You must put in the work if you expect to get paid by Swagbucks. It's really that simple.
From my experience, Swagbucks is a great app to use if you have extra time on your hands. Instead of watching re-runs of your favorite reality television shows, you can complete a few tasks at Swagbucks for some extra cash.
Once you begin to put in the work on this app, your account will begin to increase. To get you off to a great start, Swagbucks will give you a five-dollar sign-up bonus.
Would you like to earn more money with Swagbucks? Tell your friends and family members about Swagbucks. This will be an easy way for you to make extra money with the app.
9. Dosh
Dosh is another solid app that can help you secure passive income from your smartphone. When you use Dosh, you can earn cashback from participating outlets and stores. However, you must make purchases with your credit cards.
, Unlike many other platforms, Dosh will not hesitate to send your rewards after every transaction. You will not have to jump through hoops to get paid with Dosh. In my humble opinion, this is one of the main reasons why many people enjoy using this app.
What separates Dosh from other money-making apps? They do not deal with coupons or points. They offer cold cash to their users.
Let's take a close look at how you can earn passive income with Dosh.
· Link your credit cards to the app. When you make purchases with your credit cards, you will get paid.
· Over 900 stores and restaurants are affiliated with the Dosh cashback program. You can get up to 10% cashback for shopping or dining.
· You can earn referral fees. When you tell your friends and family about Dosh, you will get a $5 bonus when they sign-up.
· You can transfer your money to your bank account or PayPal account. The choice is yours.
Being active with the Dosh app gives you a chance to earn extra cash from the things you enjoy doing. Guys, you can get paid to eat. Isn't that amazing?
10. Seated
Seated is another money-making app that deserves your attention. If you enjoy dining out, you should consider downloading Seated to your smartphone.
When you make reservations at restaurants with the Seated app, you will earn gift cards. You can get as much as a 30% cashback when you dine at some of the best restaurants in your town or city.
Here's how Seated works:
· Choose a restaurant or bar – Over 1,400 bars and restaurants are associated with Seated. You can choose an establishment based on cuisine, price, or location.
· Have a seat – After you make your reservation, visit the bar or restaurant. Take a photo of your receipt.
· Get your reward – This is the fun part. This is where you will get your reward.
Can you imagine how it will feel to earn money while hanging out at nice restaurants and bars? Seated can make this happen for you. Check them out today.
11. SavvyConnect
If you enjoy taking surveys, SavvyConnect should be on your radar. With the SavvyConnect app in your phone, you can make $5 every month. This equates to $60 per year.
This may not sound like much, but your earnings can be used to cover a phone bill or two fill-ups at the fuel station.
Besides downloading the SaavyConnect app to your phone, you can download it to your tablet or laptop. Let's say you have SaavyConnect installed on three devices, you can earn $180 per year passively.
SaavyConnect will collect information from the activities conducted on your phone, tablet, or laptop. In return, they will send you surveys that are related to your interests.
After your profile has been completed, SaavyConnect will begin sending surveys to your inbox. If you want to earn more money, you can refer your friends and family members.
When your referral completes a survey, you will get a bonus. The bonus will be anywhere from $5 to $15.
Before we move on to the next app, there's another special incentive that comes from referring people to SaavyConnect. When your referrals bring someone on board, you will be compensated. Your bonus starts off at $6 and can go up to $16.
As you can see, SaavyConnect makes it easy for you to earn an impressive passive income with your smartphone, laptop, or tablet.
12. Honeygain
If you want to get paid for turning your phone into an internet gateway, you may want to think about the Honeygain. This app is well-known for helping people earn passive income with little effort.
How can you get paid with Honeygain? Some data scientists use Honeygain to get access to the internet. Honeygain will tap into your phone and help the data scientists get online.
For every ten GB usage of data, you will earn $1. The demand will determine how much data is used.
On average, you can make $40 to $50 every month with Honeygain.
If you are on the lazy side, I suggest you give Honeygain a try. They have a solid reputation for paying their users on time.
13. Acorns
The Acorns app is a great micro-investing app that'll make you a passive income stream in the long run.
This is mainly accomplished via their "Round-Ups" feature, which detects when you make purchases, "rounds them up" to the nearest dollar, and invests the difference.
For instance, you buy a coffee for $2.70, and Acorns rounds it up to $3 and invests the 30 cents.
14. M1
Use M1 to invest in stocks that pay dividends.
Depending on how much profit the company of your choice generates, and how many stocks you have, you will get rewarded for your support.
Final Word
Today's technology makes it extremely easy for anyone to make passive income from the comfort of their own home. Fortunately, you can take advantage of the apps listed above.
These passive income apps offer excellent rewards and returns.
Choose apps that will suit your needs. You should think about choosing several of them if you're interested in maximizing your income.
It's time for you to get started today.