Is there a way to get paid to do nothing? It may sound odd, but yes, some jobs do pay you for doing nothing at all.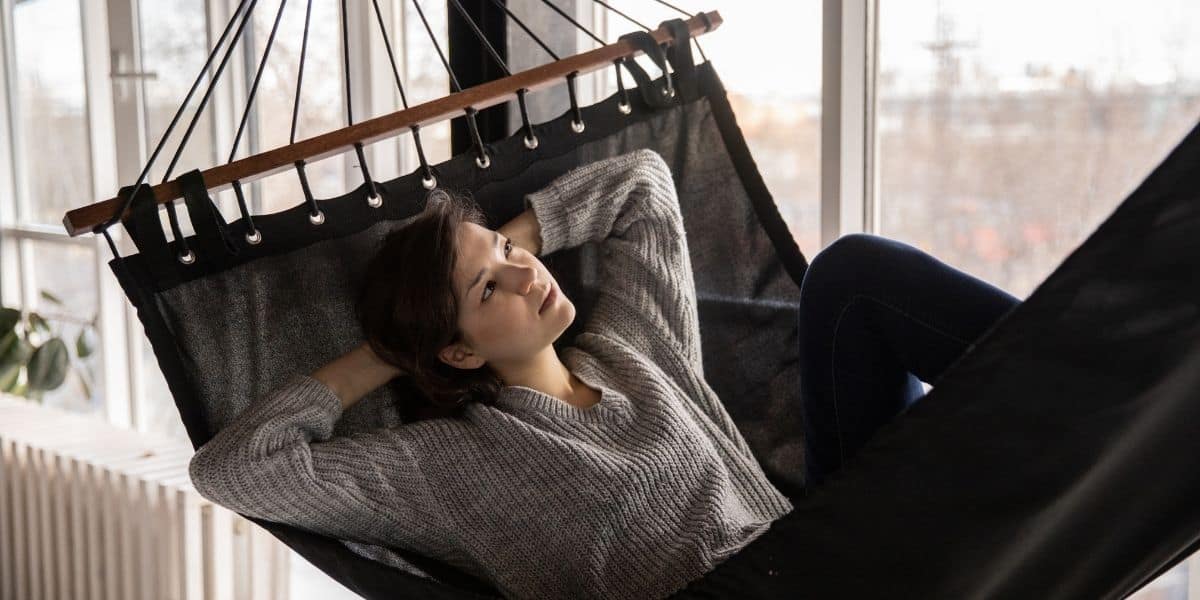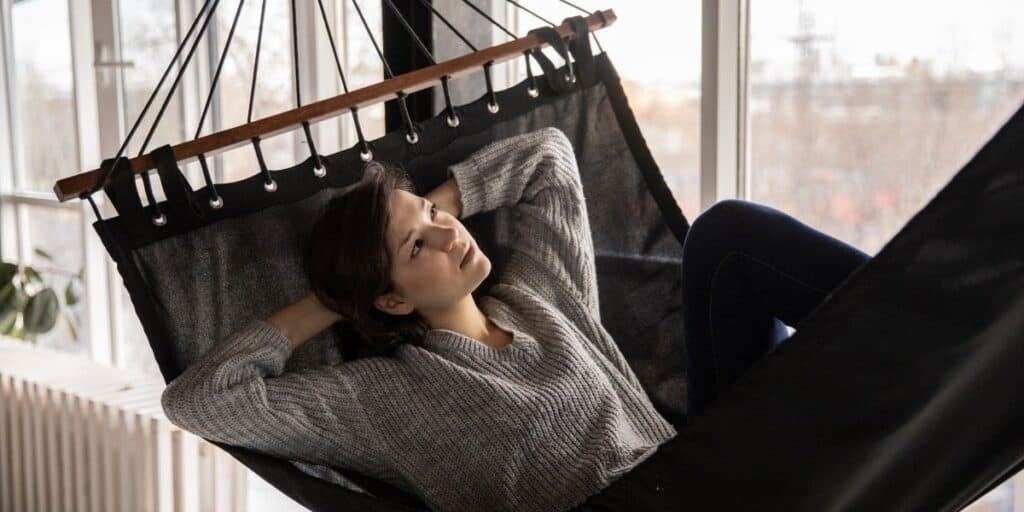 With the economic issues happening worldwide, every other person is looking for ways to make some extra money by utilizing their free time.
How to Make Money Doing Nothing
If you are a student, you would definitely want to get out of your student loans as early as possible and pay your debts to get going with your life.
Even if you belong to a working-class member, a few dollars in your hand or in the bank doesn't sound bad either, as earning money is becoming easier due to gig economy apps and remote jobs.
You can easily look up companies offering you money in exchange for your free time.
Let's look at a few legit ways you can earn money and get paid to do nothing:
Our Favorite Side Hustles
Download these apps to make extra cash in your spare time. Get paid to complete surveys or take photos around your city.
20M+ members
Average survey payout is $.50 – $3.00
Make money in your spare time
Trustpilot rating of 4.5/5 from more than 30k+ reviews
Earn money for simple tasks
Take photos of places in your city and get paid
Over 10M users
Get PayPal cash and free Bitcoin
Fundrise
Fundrise is a real estate investment platform that uses crowdfunding to pool funds with other investors in order to purchase properties.
The investment is open to every US resident who is 18 years or older.
Investments start from as low as $500, and you can earn real money from it.
How does it work? Fundrise deals with:
Buying and renovating underdeveloped lands using your money
Collecting rental incomes on stabilized lands
Holding mortgages and collecting interest
Acquiring properties that have the potential to appreciate in value
The profit money from rentals and interests is then distributed among the shareholders.
It can be a stable side income for you to save up money for the future, and you can just focus on building your career at present as Fundrise is a four to five years investment plan.
Later, if you decide to quit, you can easily sell your shares with a 3% penalty fee and redeem your money.
Invest your spare change with Acorns
Here's another investment app you can use as a saving account for the future.
Just as the name suggests, Acorns works with small investments and have no minimum amount limit, and what more?
You can start investing even if you are a student. This app helps you to invest your spare change whenever you use your linked Debit card.
Also, whenever you use your Acorns-linked card at a select retailer, that retailer will invest some share into your account, which can be referred to as Found Money.
You can use wise hacks to save more:
Automate your savings
Boost your round-ups
Take advantage of Found Money
Earn bonus investments with AcornsSpend
Refer friends to earn extra
Stack earnings with credit card rewards
Acorns charges you monthly for using the app, so make sure you keep investing in small amounts daily to make it worthwhile.
Dividend Stocks
Invest in stocks that pay dividends.
Depending on how much profit the company of your choice generates, and how many stocks you have, you will get rewarded for your support.
As you may realize, this can be quite risky, so never invest unless you're ready to give some of your money away. However, if things work out for the best, you will be looking at a handsome profit.
$5.000 invested in the S&P 500 would bring you $500 a year, not much but on a larger scale, this works like a charm ($500k throws off $50k a year).
M1 Finance is our favorite free investing platform. Some of the main reasons we like their platform is:
it's extremely customizable and flexible
the user interface is very nice
NO FEES
fractional shares
the auto-invest feature
Survey Junkie
Survey Junkie is an online survey app that pays users to take surveys for various companies.
You can also earn simply by completing a profile, validating an email address, and installing a browser.
In addition to these simple tasks, the app matches you with Focus groups, where you can earn money by attending group sessions.
You can sign up using:
ZIP code
Country of residence
Date of birth
Gender
First name
Last name
After you finish signing up, you can immediately start working and earning money.
It works via earning points when you perform various tasks, and once you reach 500 points ($5), you can cash your money using PayPal.
Completing just three surveys a day in your spare time can earn you as much as $40 a month.
Swagbucks
Swagbucks is another survey app you can use to earn some extra pocket money.
Use it to earn money just by watching videos, completing surveys, surfing the web, playing video games, and more.
The app works in the form of SB points (100 Points = $1), which can be redeemed as gift cards for retailers like Amazon, Starbucks, Walmart, etc., or you can simply get them cashed with your PayPal account.
If you want to increase your earnings, keep in mind to:
Make Swagbucks your Default Engine
Complete surveys and polls daily
Shop online
Watch out for Swag codes
Complete daily goals
You can earn an extra $50 monthly or more using Swagbucks.
If you use it daily, you can also earn as much as $1000 a year.
Other than completing surveys, tasks like watching videos, signing up for newsletters, answering daily polls, and other activities also give up to 30 SB points daily.
MyPoints
MyPoints asks you questions about your experience regarding various topics and will send you rewards every time you complete a survey.
Earn free gift cards or cash out your points via your PayPal account.
Surveys can vary in topics from automobiles, fashion, travel to home and garden, and if you are lucky, you can also get free products for testing and review.
If you want to earn some extra points, remember to:
Sign up for BonusMail from MyPoints
Complete surveys sent by email
Print coupons from the website
Download the MyPoints search toolbar
Look for double points days, instant games, and other special promotions
Each survey pays you differently, and the shorter ones will pay less money.
There are surveys that also pay as high as $50. Your earnings depend upon the number of surveys you complete daily.
More time can pay you more money, that's the key!
Ibotta
Are you a fan of shopping? If yes, then congratulations! You have just landed on the best app to earn extra money.
Ibotta pays money by linking store loyalty accounts, making in-store purchases, and by shopping online.
You can use a few hacks for making money using the Ibotta app:
Look for bonus and recurring rebates
Buy the smallest containers
Shop at dollar stores
Make a price book for the best deals
Look for deals on low priced items
Keep your receipts
Save on warehouse memberships
The amount of money you can earn depends upon how often you shop with participating retailers and take advantage of partner offers.
A $20 threshold is required for you to cash your money via Venmo or PayPal, or you can convert them into gift cards.
You can also earn a $30 referral bonus if you refer three new users to Ibotta.
Trim
Trim, also known as AskTrim, is not an earning app, but it can help you save money by cutting the extra costs you have.
If you subscribe to the Trim app, you can forget the anxiety and depression of cutting down unnecessary expenses and shaping your budget.
Trim will help you in various ways:
Canceling your unused subscriptions
Negotiating your bills
Help your Credit Card Debt via TrimPay
Financial coaching
Calculating and sorting your debt
All you have to do is sign up as a premium user and link all your accounts to Trim, and you can forget all your worries.
Trim will automatically cancel your unused subscriptions and sort out your expenses.
Trim can even call your bank and ask them to look for some savings for you. How amazing can it be!
Just by paying $10 per month as a premium user and 33% of your annual savings if you are using Trim for bill negotiations, you can avail all the features of the app.
Ice and Water Vending
Owning any type of vending machine is relatively passive income, but ice and water vending takes even more work off your plate. That's because instead of needing to restock chips, candy, or sodas as customers buy them, an ice and water machine makes its own inventory with a water hookup.
This option to make money doing nothing does require some upfront costs, but you can often finance a vending machine purchase. If you choose a good location, it could easily pay for itself and let you pocket the profits.
Check out the machines from Everest Ice and Water, which offer ultra-purified water and bagged or loose ice. Once you buy a machine, you're the owner and don't have to pay any franchise fees. All you have to worry about is occasional maintenance.
Instacart
InstaCart asks you to work for your money, but don't worry. It's still easy money.
You have to download the app, sign up and work as a shopper for them, that's all.
You can both work as a full-time shopper and in-store shopper.
Full-time Shopper:
As a full-time shopper, you can work in flexible hours and deliver orders of customers at their doors. You will:
Be an independent contractor
Shop and deliver groceries
Be able to work flexible hours and as much as you can
Be able to work on the go, if InstaCart operates in your vicinity
In-Store Shopper:
If you don't have access to a vehicle, you can also work as an in-store shopper by packing and sorting out customers' orders to put them in their carts. You will:
Be a part-time employee of InstaCart
Be working in the store and do not need to deliver
Have to work at least 15 to 20 hours a week, including weekends
Get benefits in the form of savings
Work as much as you can because of the high demand of in-store shoppers
Your daily earnings depend upon the time you invest in the app, the number of orders you complete and also, and the types of orders you complete in a day.
The average is reported to be $14 to $18 per hour, but you can earn as much as $25, if you work really hard.
In case you were wondering how much is actually $25/hr you can check our post 25 an hour is how much a year.
DoorDash
DoorDash is a food delivery app that brings orders from restaurants to customers' doorsteps.
How can it help you to earn money? The unique feature about DoorDash is that it doesn't employ permanent drivers.
Instead, their delivery system is regulated by independent contractors who work according to their own schedules to deliver food.
These contractors, also called Dashers, are common folks like you and me. They can deliver food to customers and earn money easily.
If you are 18 years or older, you can easily sign up to DoorDash as a Dasher by providing you SSN and consent to a background check.
Once you are signed up, you can download the app and start earning right away by delivering food! Each order has a base pay from $2 to $10+.
You can earn a lot of money by completing more orders. Offers like Challenges, Peak Pay Hours, and Drive Orders can earn you higher pay than usual.
Last but not least, you get to keep 100% of the tips that customers give.
Here are a few tips to make your earnings hefty:
Complete your orders on time
Accept easiest and highest value orders
Countercheck your order before leaving the restaurant
Remember to pick up extras like straws, napkins, etc.
Always keep your phone in your hand to be in touch with your customer and for directions to your location
Choose the busiest hours to work so you can earn more
If possible, accept multiple orders from the same location to save both time and money
Make accurate and quick deliveries to earn extra tips from happy customers
Make sure to check the weather and traffic on your route before taking an order
If you enjoy driving around, this can be the best earning app you can find for some extra money.
What's best?
You can work on your own terms with no limits.
Read: How to Make $1000 a Week with DoorDash
Short-Term Rentals
Investing in short-term rentals can be a way to generate passive income, but it typically requires some initial effort and ongoing management. Short-term rentals, such as vacation rentals, can be rented out on a daily or weekly basis, providing a potentially higher rental income compared to long-term rentals.
To invest in short-term rentals, you will need to purchase or lease a property in a desirable location, such as a popular vacation destination. You will also need to furnish and decorate the property, market it to potential renters, and manage bookings and reservations. This can require some initial investment of time and money, but once established, short-term rentals can generate steady income with relatively little ongoing effort.
There are also platforms and services, such as Airbnb and Vrbo, that can help you manage your short-term rental and streamline the booking process. These platforms typically charge a commission or service fee, but they can also provide valuable exposure to a larger audience of potential renters.
Can You Get Paid To Do Nothing?
Earning some extra money can be a challenging task.
It requires an extra amount of time from your busy schedule, but if the only thing it costs is the free time that you spend playing games or watching TV, what harm can it do to go ahead and try it?
Working on these apps daily for 4 to 5 hours can make you some real money that you can use on things that couldn't fit into your tight budget; the things that your children wanted to buy or a birthday gift for your loved one you wanted to buy.
If the ideas mentioned above are not enough for you, then you should check our post on passive income ideas and what are the best passive income apps.
Related: 9 Quick Cash Gigs