Are you interested in finding a new market for selling your previously used home appliances?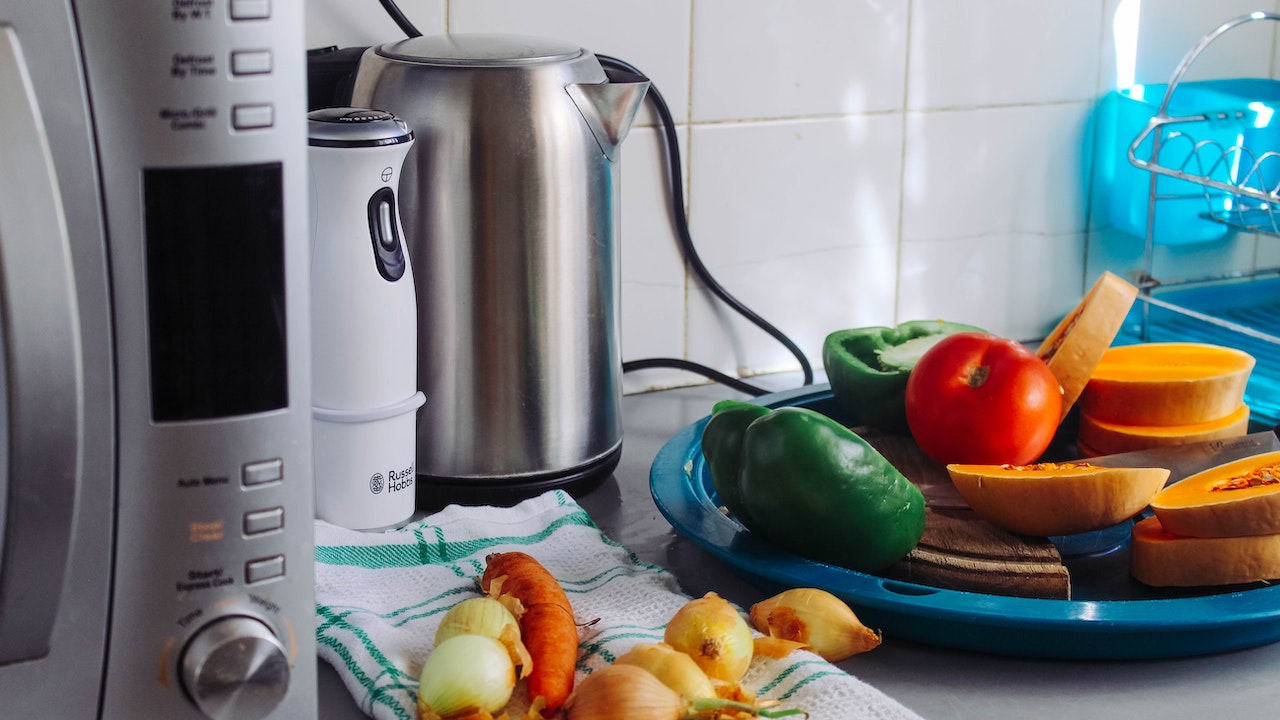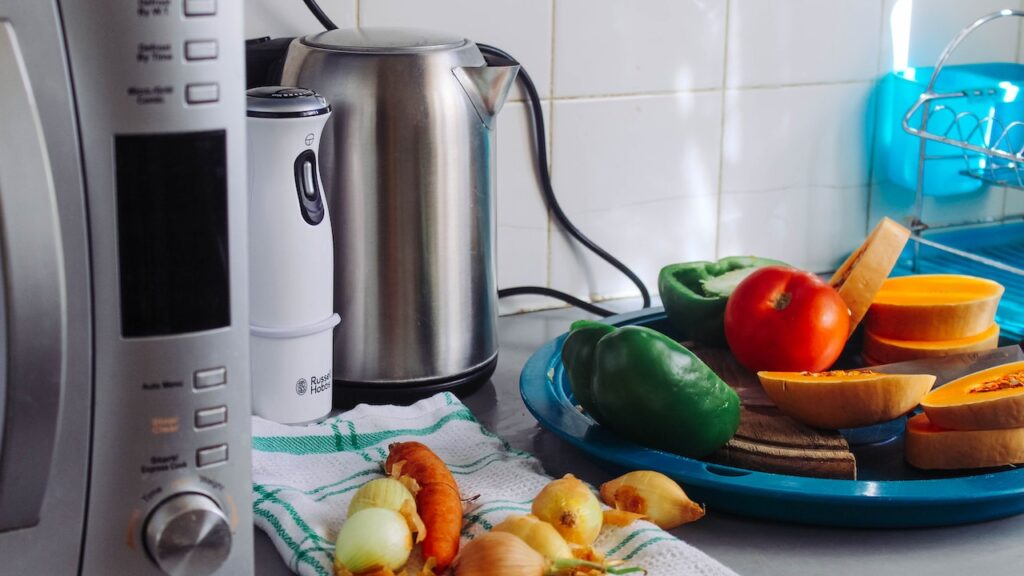 You may have already attempted to sell them on online marketplaces or via classified advertising in local newspapers; but have you ever thought of selling them in some other places?
Finding the perfect location to sell your old home appliances may be challenging, but doing so can be an excellent way to bring in more cash when needed. In this piece, we will discuss some of the top markets for selling used home appliances and provide advice to ensure you get the most money possible from your transaction.
Amazon Renewed
Amazon, the biggest online retailer in the world, has been struggling for many years with the issue of whether or not to sell used items. The company has now decided to provide the option to sell used appliances. Amazon Renewed is the name of their service in this regard. It is hardly a stroll in the park to sell secondhand home appliances on Amazon Renewed.
For a product to be eligible for sale on Amazon's Renewed platform, the seller must ensure that it satisfies the company's stringent quality requirements. This indicates that you are prohibited from selling any old garbage on Amazon Renewed. To sell used appliances, you must register as a vendor on Amazon Renewed and accept their terms and conditions.
Pawn Shops
Another excellent choice for selling unwanted home appliances nearby is to do it via pawn shops. However, they often offer prices far lower than private buyers do. This is because pawn shops are interested in finding a good bargain and making a profit.
Before entering into a transaction with a pawn shop to sell an appliance, you should first determine its current worth in the market by doing research. You may be certain that you will get a reasonable price if you do this. 
Flea Markets
These markets are often conducted on the weekends and may be an excellent area to locate customers interested in purchasing at reduced prices.
When participating in a flea market as a vendor, it is essential to keep an eye on the competitors. Because there are often a lot of different sellers offering used home appliances, you need to ensure that your things' pricing is reasonable to attract customers. 
Related: 10 Places to Get Free Appliances
Bulletin Boards
Offline advertising and selling old appliances are most effectively done using bulletin boards. Community centers, churches & shrines, gyms & clubs, laundromats, coffee shops, pubs, waiting rooms, and a few local businesses and supermarkets have public bulletin boards.
On occasion, you may be required to pay a small price to post an advertisement for used home appliances on one of these bulletin boards, although other locations may provide this service at no cost.
Make a little poster on paper the size of an A4 sheet with photographs of the appliances, specifications, the projected price, and your contact information so that people can pin it up on notice boards. If you are seeking to sell products quickly, this is among the most effective strategies to attract clients to your business.
Private Buyers
When selling old appliances, one of the most frequent venues to do so is individual purchasers. This may be accomplished by placing advertisements in the classified sections of local newspapers or by using internet markets like OfferUp or eBay. Because individual consumers are always seeking a good price on a used appliance, this might be a fantastic opportunity to bring in some more cash.
It is crucial to be truthful about the state of the appliance when dealing with private purchasers, and you should offer thorough explanations of any flaws or damage that the item may have. It would help if you were prepared to bargain on the pricing since potential customers may attempt to haggle for a lesser price than what you're asking for the item. 
OLX
OLX is a business that has its headquarters in the Netherlands. It runs a website under its name, primarily providing free classified advertisements to vendors. They also provide a VIP or paid version that, for an additional fee, enables you to 'boost' the ad to attract more people to their website.
The encouraging news is that OLX is available in several countries, including the United States. Make sure to add images and detailed descriptions of the used equipment once you've created your OLX seller account. Mention your pricing. On OLX, the purchasers will almost always be locals to the region being searched. As a result, before making a purchase, they would almost certainly examine the goods and engage in price haggling.
Donation Centers
If you agree to give a share of the proceeds from selling your home appliances, some charitable organizations may let you retain the items on their facilities for sale. Selling via a charity may result in a lower price for your item, given that a portion of the proceeds will be donated, but doing so may also allow you to contribute to an important cause.
After all, you will be using its facilities, and potentially even the services of its volunteers to sell the items while you are occupied with other things. To sell secondhand appliances in such a way, you may inquire with any local charity, such as the Salvation Army, which would be an option.
Scrap Metal Recyclers
Recyclers specializing in scrap metal are yet another fantastic choice for selling outdated appliances. These businesses concentrate on recycling scrap metal and often pay cash for old home equipment.
When selling scrap metal to a recycler, you should anticipate receiving a price far lower than what you may obtain from a private buyer or a pawn shop. You won't have to make any of the effort needed to find a buyer if you sell your scrap metal to a recycler, which is one of the advantages of this transaction. Your organization will manage all of the sales and negotiations on your behalf.
5miles
5Miles is a mobile application that can be installed on iPhones and smartphones running the Android operating system. It is really easy to use and will be of particular use to you if you want to sell secondhand home appliances regularly. Install the app on your device and register.
It has a function that enables users to shoot images and immediately submit them to their 5Miles account. The only thing that potential purchasers need to do is look at your contact information, the price, and a brief but excellent description that you have written.
You may sell almost anything, from broken tablets to household gadgets and equipment such as freezers, washers and dryers, electric stoves, dishwashers, machines, and so on.
Mercari
Mercari makes it simpler to trade your used appliances online, and you can do it all from the convenience of your home. In addition, Mercari is available as an app. If you need to sell your old appliances quickly for whatever reason, this app will greatly help you in the process.
The software brings together buyers and dealers in a single, convenient location. Take images or upload them with a description that includes the pricing and other relevant facts. This software is really easy to use, and it makes it possible to find buyers in a very short amount of time.
Antique Dealers
It should be no surprise that you cannot offer antique sellers any secondhand home appliances. However, as I said previously in this post, there is a significant amount of merchandise that antique sellers could be interested in purchasing.
Old telephones, gramophones, stoves, and cleaning machines that are so uncommon that they are no longer manufactured, vintage cameras, and other similar items are examples. If you own any of these secondhand vintage appliances considered antiques, selling them might net you a tidy sum of money.
Garage Sales
The garage sale is yet another outstanding option that is effective over time. However, you should only utilize this strategy if you have many old home appliances to sell.
In situations like these, selling the items on an "As Is" is also feasible. This is because the people who come to your sales will get a personal look at the items and will be able to learn about any flaws or problems that they may have.
If you put these home appliances up for sale on an "As Is" basis, there is no need for you to do any repairs or improvements before selling them, so your financial loss should be minimal. And the purchasers are responsible for arranging their arrangements for the transportation of the items.
Online Marketplaces
Online auction sites are yet another fantastic choice for selling secondhand equipment. You may offer your stuff for sale on websites like Craigslist, and potential customers from across the globe can place bids.
Via this, you can reach a wider audience than through a private sale. It's crucial to be aware of the costs involved with the website while selling on an online marketplace. Make careful to account for these in your price since they may easily add up. 
eBay
For more than twenty years, eBay has consistently ranked as one of the best locations to sell used equipment of all shapes and sizes. You will need to register a merchant account on eBay to sell old home appliances.
Examine the many terms and conditions, selling fees, and payment processing rates that are associated with eBay. In addition, to sell on eBay, you are required to either accept eBay's Returns policy or specify in your ad that no returns are accepted.
Add some photographs, along with a description. Please include your pricing and the conditions that will apply to the shipment. In certain transactions, the buyer covers the shipping costs, while it is your responsibility to transport the items in others.
LinkedIn
There is no marketplace on LinkedIn, nor are there other facilities allowing users to sell anything. On the other hand, if you have old equipment that is still in good condition and would be helpful for offices and enterprises, it is feasible to sell them on LinkedIn in a circuitous manner.
Every LinkedIn user can make postings on their profile that both individuals see in their professional network and those who are not a part of their network. You may publish a post that doesn't promote the product in any obvious way.
Instead, include images along with a description of the item. Never mention a price on LinkedIn since the platform does not permit selling anything. People who read your article can purchase from you by contacting you via the LinkedIn messaging option. Only discuss products on LinkedIn that apply to workplace settings such as offices and enterprises.
Shopify
Creating a market on Shopify is also a straightforward process. All you require is a real email address and a phone number that works. On Shopify, you can pick from several different subscription options tailored to the merchants' needs.
In addition to that, for a certain time, they will also provide a free trial. When selecting your plan, determine how many used home appliances you want to sell. You should post photographs, a description, and prices just as you would on any other online marketplace or website.
Remember to state the terms and conditions, as well as the accepted methods of payment. PayPal is the payment method that the vast majority of merchants on Shopify marketplaces choose to utilize to collect their earnings.
Local Newspapers
These publications often offer classified sections where you may list your goods for sale. It's crucial to be aware of the costs involved with the newspaper when selling via local publications. Consider these in your price since they may rapidly add up.
Friends and Family
Finally, remember to sell used appliances to friends and family. This can be a great way to make some extra cash, and it can also be a great way to help out someone in need.
When selling to friends and family, it's important to be honest about the appliance's condition and provide detailed descriptions of any defects or damage. It would be best if you also were prepared to negotiate on the price, as buyers may try to haggle for a lower price. 
Conclusion
Selling used appliances can be a great way to make some extra cash. There are many places to sell used appliances, from private buyers to pawn shops to online marketplaces. No matter where you decide to sell your used appliances, it's important to research the current market value of the appliance, be honest about the appliance's condition, and be prepared to negotiate on the price.
With the right approach, you can find the perfect place to sell your used appliances and make some extra cash.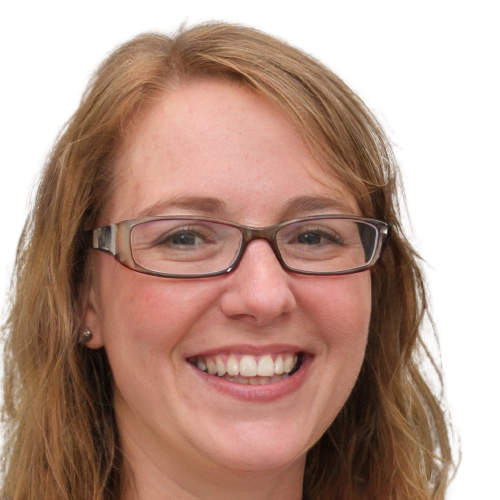 Hi, I'm Ashley a freelance writer who's passionate about personal finance. Ever since I was young, I've been fascinated by the power of money and how it can shape our lives. I've spent years learning everything I can about budgeting, saving, investing and retirement planning. So if you are looking for tips, advice, or just a little bit of inspiration to help you on your financial journey, you have come to the right place. I am always here to help, and I am excited to share my passion for personal finance with you.