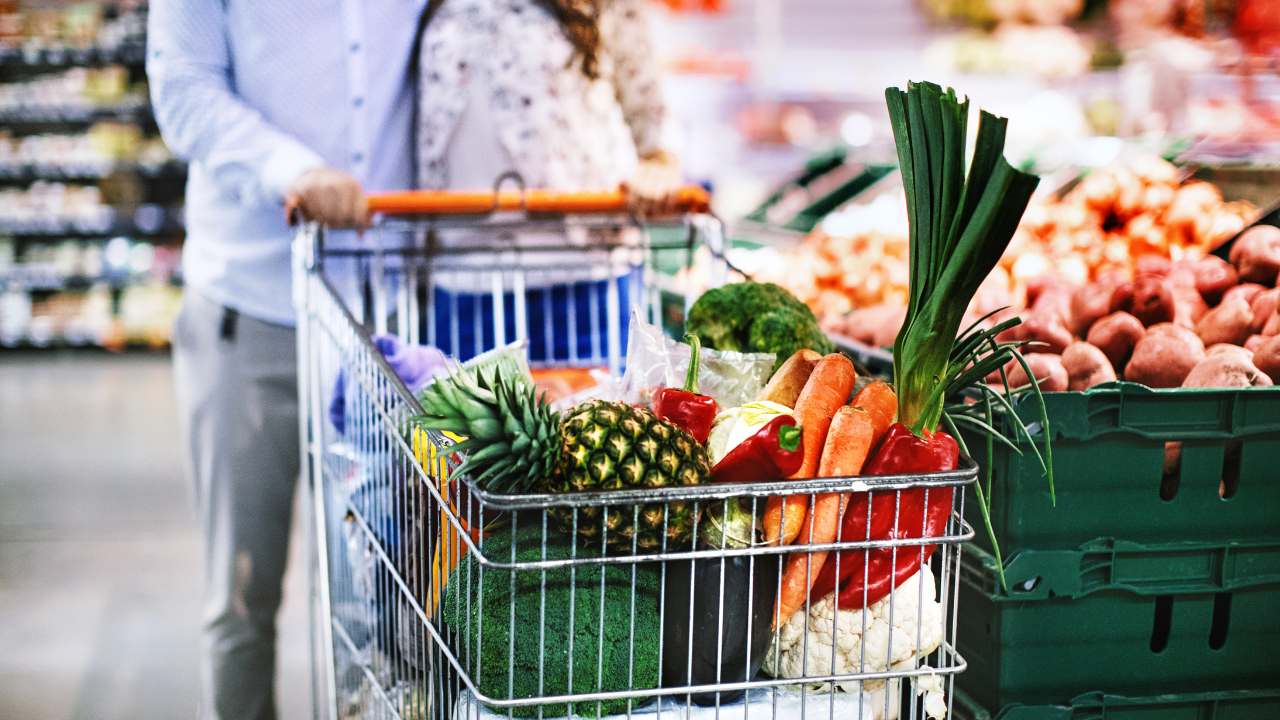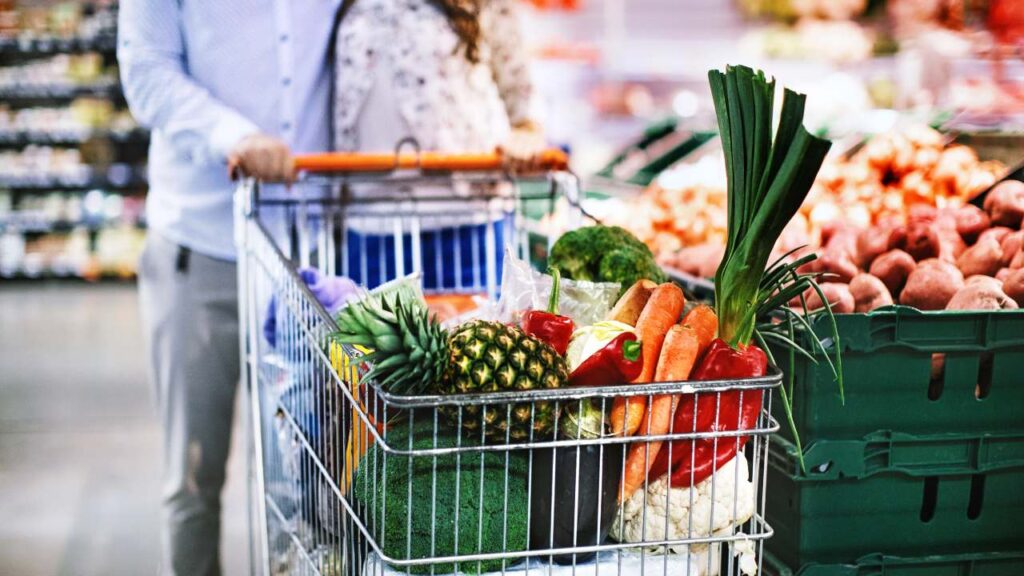 As an EBT cardholder, it's convenient to find grocery stores that accept EBT for food delivery. But which ones offer this service?
Let's check the grocery stores that cater to EBT users for home delivery
What Grocery Stores Accept EBT?
Walmart
Amazon
Target
ALDI
FarmboxRX
Safeway
The Fresh Grocer
H-E-B
FreshDirect
ShopRite
Kroger
Publix
More: 9 Best EBT Hacks You Need To Know
Walmart
Being the largest retail chain in America, Walmart has been a go-to grocery store for many Americans. Walmart also offers online shopping services to make the shopping experience more convenient for its users. To further make groceries more accessible, Walmart also has a mobile app allowing you to shop for groceries and have them delivered to your home.
Walmart accepts EBT payments on online grocery orders in more than 46 states. The EBT service also extends to the District of Columbia. 
Walmart runs a stocked store, allowing you to get any grocery store items you need. Additionally, they also offer a variety of delivery/pickup options, ultimately helping you to get items. Although, you might have to pay for delivery unless you reach the minimum order requirements.
Amazon
As one of the most successful online stores, Amazon has transitioned its services to providing groceries. Amazon Fresh is the platform's answer to fulfill your grocery needs by shopping online!
While you must be an Amazon Prime member to access Amazon Fresh, the long range of meats, dairy products, and fresh produce make it a good place to shop for valuables. Amazon Fresh also accepts EBT, allowing customers SNAP benefits-eligible customers to have their groceries delivered to the designated locations.
To order groceries through EBT, you must order through Amazon's website or mobile app. Amazon also allows you to choose between same-day or next-day delivery, making the grocery experience convenient.
Target
Known for its seamless online delivery system, Target is another grocery store that accepts EBT for food delivery.
While Target does accept EBT, it currently offers this service for SNAP users in limited states. So, before you visit Target's website or explore their mobile app, it's best to check whether your area is eligible.
Target offers a well-stocked store full of grocery items, allowing it to tend to your needs. Their website's intuitive interface further makes it easy for you to find the needed items and have them delivered to your home.
Considering how Target is often applauded for selling products at competitive rates, Target gives you a way to avoid the hassles of physical shopping.
ALDI
ALDI is another grocery store accepting EBT for food delivery. The platform allows its customers to shop through EBT nationwide, except in 12 states.
ALDI requires you to place at least a $10 grocery order through your EBT card. ALDI also requires its users to have the latest version of the Instacart app to utilize their SNAP eligibility. Alternatively, you can also place your grocery orders through ALDI's website.
Although ALDI allows you to order groceries online, it will charge you a delivery fee for your items. The delivery fees start at $4 but might vary if you have any heavy items or if you acquire additional services.
FarmboxRX
Being a national grocery service, FarmboxRX is a renowned store for offering qualified Medicare Advantage and Medicaid members to order necessary grocery staples through their insurance plan's benefit.
As 2021 dawned, FarmboxRX started fulfilling orders placed through SNAP EBT cards. But before you can place grocery orders through Farmbox, the platform requires you to confirm your eligibility with your insurance provider.
Once you've confirmed your eligibility with your insurance provider, you can place grocery orders through FarmboxRx.
Safeway
With its operations spread through the central and western United States, Safeway is quickly becoming renowned for upholding the standards. Safeway does not offer home delivery, but it also offers curbside pickups for online orders.
The extensive options make it convenient for Safeway users to place orders through their EBT card and reap benefits. To place grocery orders on Safeway, you must use their mobile app or website.
Although Safeway can be a great fit for EBT card holders, Safeway has limited availability currently. Even so, the platform offers same-day delivery, making it a breeze to order your groceries. 
The Fresh Grocer
The Fresh Grocer allows EBT payment for online grocery orders, with the option for home delivery or store pickup.
H-E-B
H-E-B is another grocery store that accepts EBT payment for online orders, offering both delivery and pickup options for customers paying with EBT.
FreshDirect
Operating only in the New York City metropolitan area, FreshDirect is more concerned about providing quality services than increasing its operational area.
FreshDirect gives its users access to many grocery needs, including meat, dairy, fresh produce, and pantry items. Unlike other platforms, FreshDirect also offers meal kits and prepared meals to order online!
FreshDirect also accepts EBT, allowing SNAP-eligible users to access high-quality materials. Nevertheless, the platform has a comparatively higher minimum order requirement for free delivery. To avail of free delivery, you must place an order over $99 through your EBT card.
ShopRite
With its focus tethered towards the Northeastern part of the country, ShopRite is another grocery store accepting EBT for food delivery. ShopRite offers pickup services and home delivery, allowing its users to shop for groceries conveniently.
To utilize its services, you must order through Shoprite's app or its website. Since ShopRite operates in the Northeastern United States, the EBT orders through this platform are available at select locations.
On the other hand, ShopRite also requires you to place a minimum $50 order to be eligible for free delivery. ShopRite also offers same-day delivery, allowing you to get your food delivery and groceries at the earliest.
Kroger
Kroger has partnered with Instacart to offer EBT payment for online orders. Customers can choose either delivery or store pickup when shopping online with their EBT card.
Publix
Publix also accepts EBT for online orders, allowing customers to pay for eligible items using their EBT card for both home delivery and store pickup.
More From Dollar Sanity:
How To Get Free Costco Membership
9 Ways to Get Free Food Delivered With No Money
A List Of Popular Pizza Places That take EBT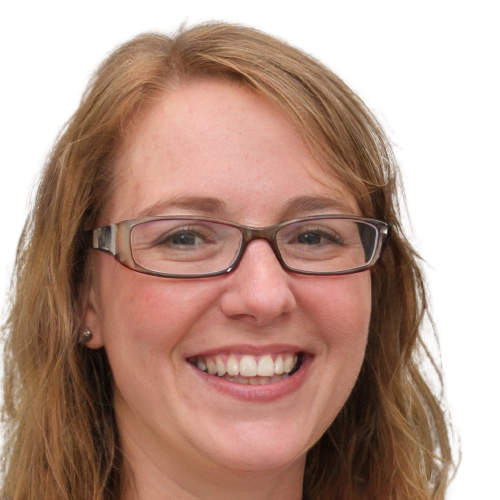 Hi, I'm Ashley a freelance writer who's passionate about personal finance. Ever since I was young, I've been fascinated by the power of money and how it can shape our lives. I've spent years learning everything I can about budgeting, saving, investing and retirement planning. So if you are looking for tips, advice, or just a little bit of inspiration to help you on your financial journey, you have come to the right place. I am always here to help, and I am excited to share my passion for personal finance with you.