Is Poshmark Legit? If you're wondering about buying or selling on Poshmark, here's what you need to know.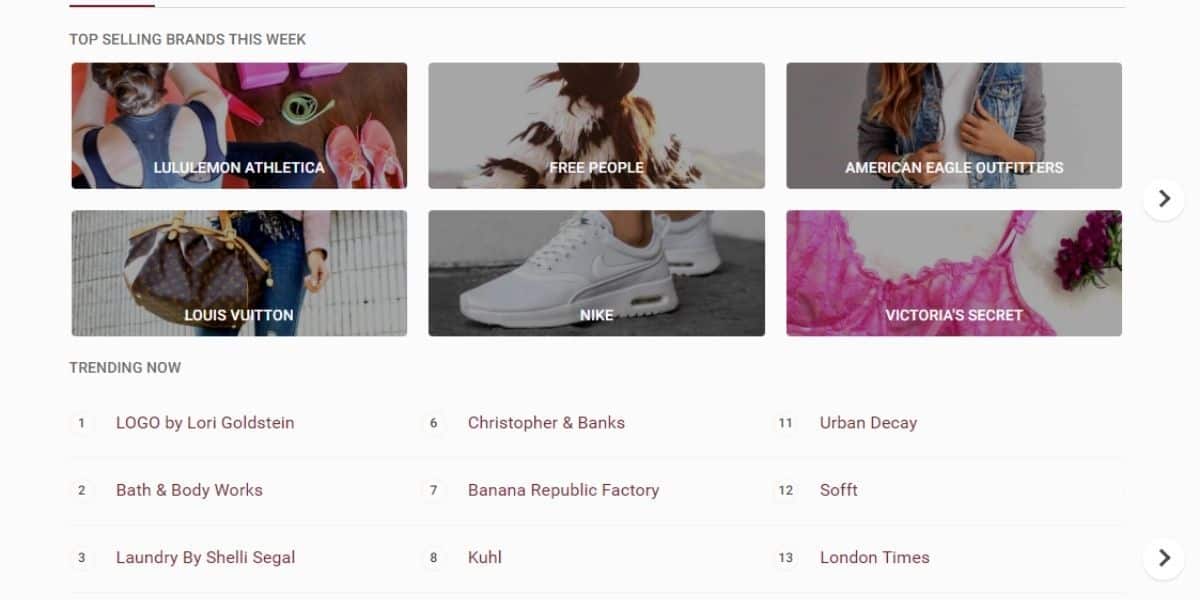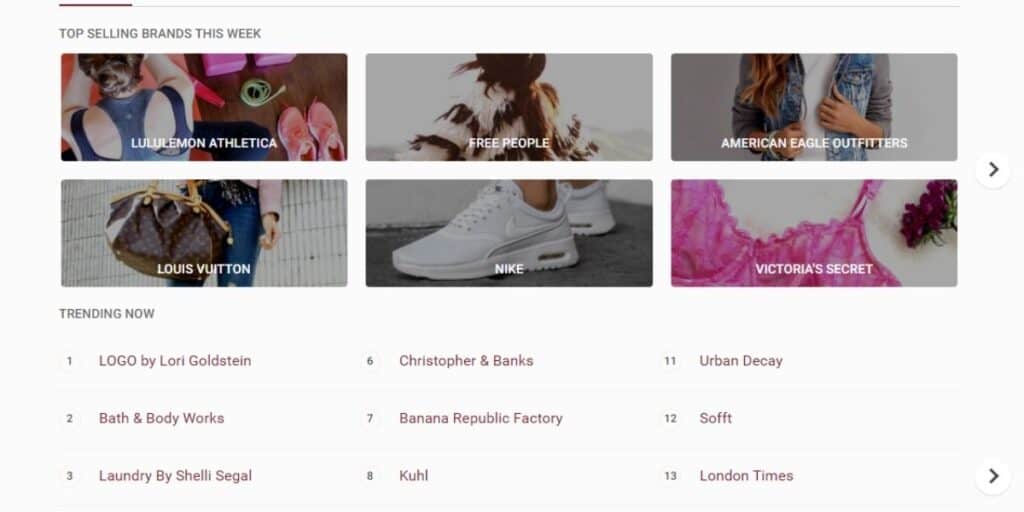 While thrifting used to be done only by a select few who visited stores in person, online shopping has taken it to a whole new level. Buyers can now find a whole new selection of like new and gently used designer goods online and for those savvy enough to spot premium items in-store, reselling online has become a major work from home business.
Being able to buy used and vintage clothing online for an affordable price has made thrift shopping more common. Shoppers are able to find unique pieces for their wardrobe in the sizes and colors that they want, at prices that fit their budget.
While you may have bought or sold clothing or other items on eBay or Facebook Marketplace in the past, specialty online marketplaces specializing in online clothing and accessory resell have become more mainstream. One growing name in this industry is Poshmark and you might have wondered about the safety of buying or selling via this popular website.
Poshmark is a social commerce marketing place where those in the United States, Canada and Australia can buy and sell clothing, shoes and other accessories.
A popular place for shoppers to find limited designer items, vintage clothing and styles that are no longer in stores, Poshmark has opened the door for many as a way to buy and sell items they love.
Related: Mercari Review: Is It Legit and Safe?
Is Poshmark Legit?
A popular online marketplace for buying used clothes, Poshmark is legit and trustworthy for both buyers and sellers. They are well-known for timely payments to their sellers and for delivering clothing items promptly to their buyers. There are rules set in place to protect both sellers and buyers.
The buyers can either accept the package or return it. The seller will not receive the payment until the item has been approved by the buyer. For the sellers, all of their packages are protected if they use Poshmark's shipping labels.
To conclude, Poshmark is a legit website. However, it should be kept in mind that it is an online marketplace. There is always a chance of either the buyer or seller getting scammed by unethical users.
However, by using a bit of common sense, taking precautions with payment and personal information and by carefully reviewing details before buying, your experience with Poshmark should be a positive one.
What is Poshmark Used for?
Poshmark is a well-known website for selling and buying used clothing items online. It might be new in the market for trading used clothing but it has already made a name for itself. This online marketplace serves the purpose of listing used clothing online and then selling it.
If you have clothing items that you no longer wear, you can easily sell them and make a profit for yourself. This ensures that your money is not wasted and others can get the joy of buying clothing without having to spend a fortune.
Starting a Poshmark account is simple. The sign-up process is very easy and getting started buying and selling is simple, even if you aren't very tech savvy. Many have used this service to start a clothing business from the comfort of home.
How to Protect Yourself as a Buyer
While Poshmark is a legitimate service, when purchasing online, there are always a few bad sellers who may try to take advantage of unsuspecting individuals. However, there are a few ways you can use to protect yourself and prevent any potential scams:
Secure Your Finances
When doing any transactions online, it is always important to keep your money secure. Poshmark processes all payments on the site, so the sellers can never have access to any of your sensitive information. You can freely provide all the information at the time of payment because the site is secure.
All purchases made on Poshmark are protected by Posh Protect. Once you receive an item that you purchased, if it does not meet expectations, Poshmark will give you a full refund if your item never ships or does not match the listing description.
You have three days to notify Poshmark of an issue before payment is transferred to the seller. If there is an issue with your purchase, then you must take pictures of the items and file a complaint as soon as you receive them.
To protect your information, it is recommended that you only process payments through Poshmark and not outside the platform. If a seller requests that you make payment in an alternate way, this can not only be a warning sign, but also can remove levels of protection.
For smart online shopping, it's also recommended to use a secure payment method such as Paypal or a credit card with payment protection. That way if a package is not received or there is an instance of fraud, you have the ability to file a claim.
Secure Your Identity
At Poshmark, you don't need to mention your details regarding who you are and where you are from. You can even make up a fake username and let it be different from the name on your official identification.
The only thing that needs to be mentioned is your mailing address; this is because the sellers would need it to mail your packages to your house. If, however, you do not want anybody to know where you live, you can always mention the address of your local PO box.
Make Good Buying Decisions
Online shopping can be addictive and it can trap you into buying items that you do not need. Therefore, it is important to make good buying decisions. You should always check all the essential information regarding the item before you pay for it. An item that looks nice in pictures may not look nice on you once worn.
So, before you make the payment, check the size of the clothing and the brand. It's also prudent to review the seller's history and past reviews to make sure that their past buyers have had a positive experience.
How to Protect Yourself as a Seller
Poshmark has clear rules regarding the fees charged to sellers. Before the buyer purchases your items, you will know how much money you will be getting.
All the money generated from sales will be transferred to your account once the buyer gets their package and reviews it. If there is a case where the buyer does not accept the package, then your money is given to you after four days.
As a seller, it is your responsibility to be very transparent in your descriptions. You must mention every detail regarding the material, size, brand and condition of the item.
If there is some damage, then you have to mention that as well. Make sure to purchase items that are well described and have all the pictures clearly shown.
This will help if a buyer asks for a refund or replacement. If all the details are mentioned and shown, then it will help your case and prevent the buyer from unjustly returning the item.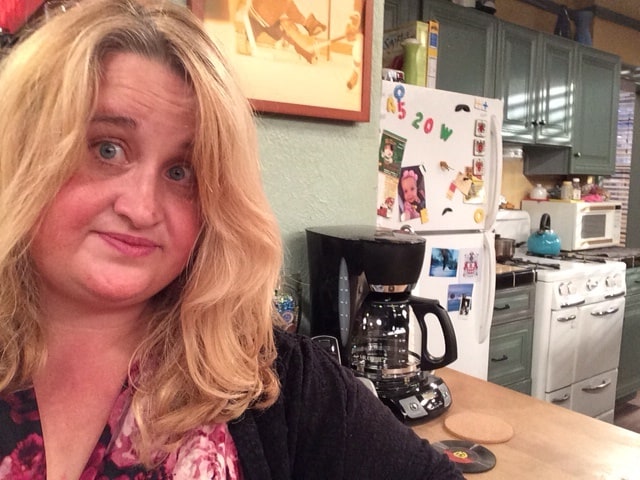 Kim Ritter is a frugal living expert, blogger and mom of two from small-town Iowa. What began as an effort to help her family save a few dollars a month has now transformed into a full-time passion to help other parents money. Visit her online at twokidsandacoupon.com and follow her on Twitter at @2kidsandacoupon for more ways your family can have fun on a budget.