If you're like me, you might have inherited some silver flatware from your grandparents or maybe you've decided to declutter and get rid of some of your own collection.
Whatever the reason may be, it can be tough to know where to sell your silver flatware and get the best value for it.
Let's dive in and explore the best places to sell silver flatware together!
Where to Sell Silver Flatware?
Online Auction Websites
Websites specializing in online auctions, such as eBay, LiveAuctioneers, and Bidz, are excellent venues for selling silver flatware.
Due to the vast number of users who frequent these websites, proprietors of silver flatware now have the opportunity to market their wares to a more extensive customer base.
It is a fantastic way for gaining access to a worldwide market and ensuring you get the highest price for your silver flatware. However, to secure a successful sale, it is necessary to research the market's current worth and adjust the beginning offer appropriately.
Side note, you can use eBay to sell almost anything from car parts to used board games.
Antique Stores and Dealers
Antique shops and dealers sometimes have a specialty in either purchasing or selling silver flatware. They can precisely estimate the worth of the silverware and determine a reasonable price since they have the skills and knowledge necessary.
However, before selling your silver flatware to an antique store or dealer, you must research the business's reputation to guarantee that you will obtain the highest possible price for your items.
Check out these other places to sell your antiques online.
Pawn Shops
Pawn shops provide a convenient and speedy option for selling silver flatware of any kind.
Pawn stores, on the other hand, are renowned for providing clients with more reasonable alternatives for silver flatware.
This is due to the fact that the major source of income for pawn shops comes from the selling of previously owned items.
Estate Sales
If you have a large collection of silver flatware, an estate sale is a fantastic choice for you to think about taking advantage of if you want to sell it.
An estate sale provides a forum for the sale of a variety of items, including silver flatware, and as a result, it has the potential to attract a sizeable number of people who are interested in making purchases.
Before you sell your silver flatware to the estate sale company.
Online Market Places
It is a more normal practice to sell silverware via online markets like Etsy, Facebook marketplace, OfferUp and Amazon.
The users of these platforms number in the hundreds of thousands, offering an atmosphere that is user-friendly for silver flatware owners so that they may promote their items.
It is vital to first determine the current market worth of the silver flatware you have for sale in order to arrive at a price that is reasonable.
If you accomplish this, your chances of generating a sale will increase dramatically, which will result in more revenue.
Factors to Consider Before Selling a Silver Flatware
Age and condition of the silverware: Before selling your silver flatware, it's essential to assess the age and state of the pieces. Silver flatware that is antique or vintage can command a higher price, whereas newer pieces may not be as valuable. It's also important to consider any damage, such as dents, scratches, or tarnishing, as this can affect the value of the pieces.
The maker and hallmark: The maker of the silver flatware and the hallmark on the pieces can significantly impact their value. Famous makers such as Tiffany & Co., Gorham, and Georg Jensen are known to fetch higher prices, while lesser-known makers may not be as valuable. It's essential to research the hallmark of each piece to determine its origin and authenticity.
Pattern and design: The pattern and design of the silver flatware can also play a role in its value. Some practices, such as Gorham's classic "Rose" pattern, are highly sought after and can command a premium price, and other designs may not be as popular or in demand and may therefore be less valuable.
Set completeness: The completeness of a set of silver flatware can also affect its value. Sets that are complete with all the necessary pieces, such as forks, knives, spoons, and serving pieces, are generally more valuable than incomplete sets. Additionally, sets still in their original packaging can command a higher price.
Market demand: The demand for silver flatware can vary depending on various factors, such as current trends, the economy, and the availability of similar pieces on the market. To get the best price possible, keep an eye on the market and understand current market conditions before selling your silver flatware.
Pros and Cons of Selling Silverware
Pros
Financial gain: Selling silverware can be profitable, especially if the pieces are rare or in high demand.
Decluttering: Selling silverware can help clear out unwanted items from home, freeing up space and reducing clutter.
Recycling: By selling silverware, it can be put back into circulation, helping to reduce waste and promote sustainability.
Cons
Low resale value: Some silverware may have limited resale value due to its condition, age, or lack of demand.
Difficulty in identifying value: It can be challenging to determine the value of silverware, especially if the seller is unfamiliar with the market.
Time-consuming: Finding a buyer and selling silverware can be time-consuming, requiring effort and patience.
Conclusion
Selling silver flatware can be challenging, but with the right approach, it can also be a profitable experience. It's essential to research the current market value of your silver flatware and choose the best platform to sell it to ensure that you receive a fair price.
Knowing the market and approaching the sale with the appropriate strategy is essential to having any level of success, regardless of the number of items or the size of the collection you are trying to unload.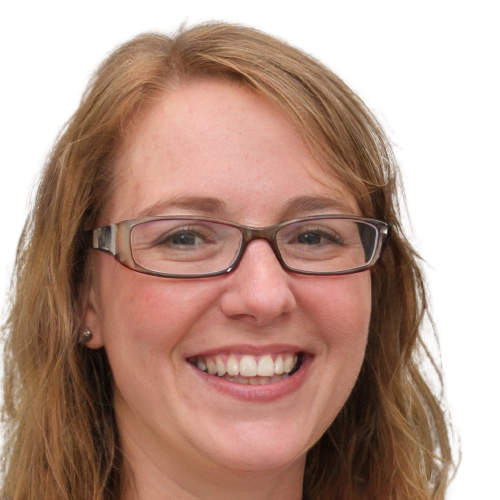 Hi, I'm Ashley a freelance writer who's passionate about personal finance. Ever since I was young, I've been fascinated by the power of money and how it can shape our lives. I've spent years learning everything I can about budgeting, saving, investing and retirement planning. So if you are looking for tips, advice, or just a little bit of inspiration to help you on your financial journey, you have come to the right place. I am always here to help, and I am excited to share my passion for personal finance with you.