Regarding career choices, one of the biggest concerns for many people is striking a balance between a high salary and a low-stress job.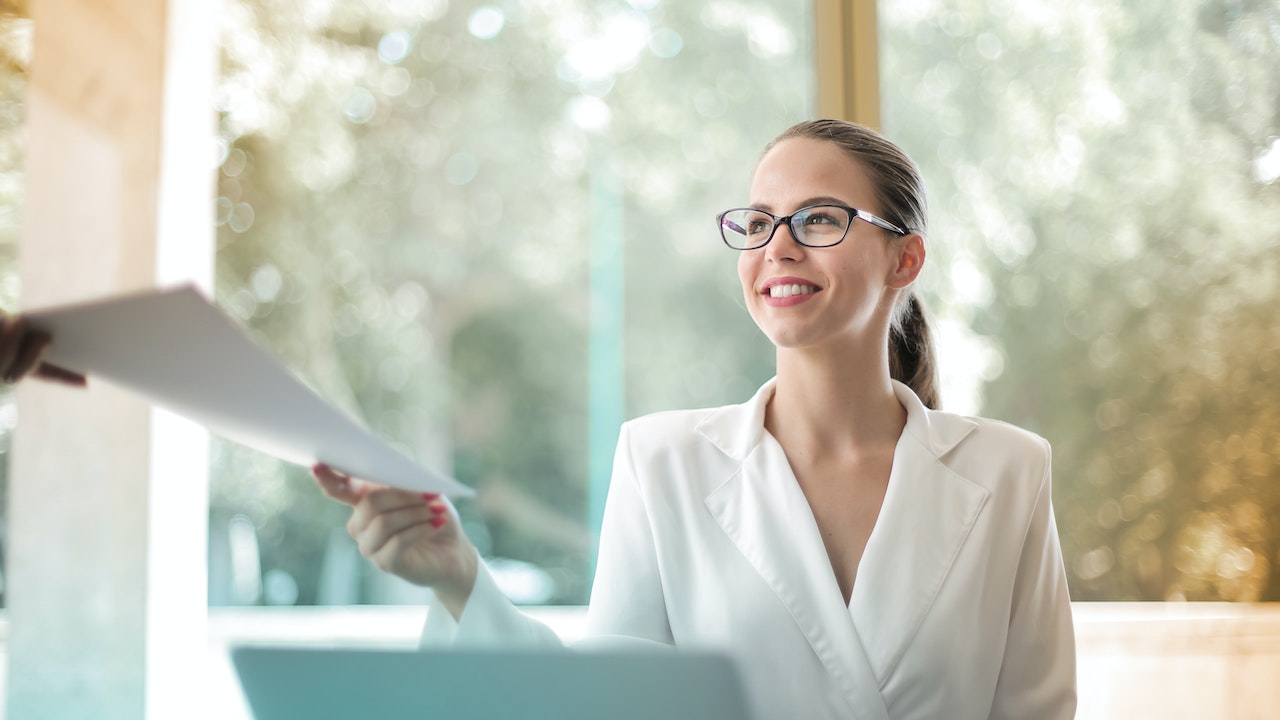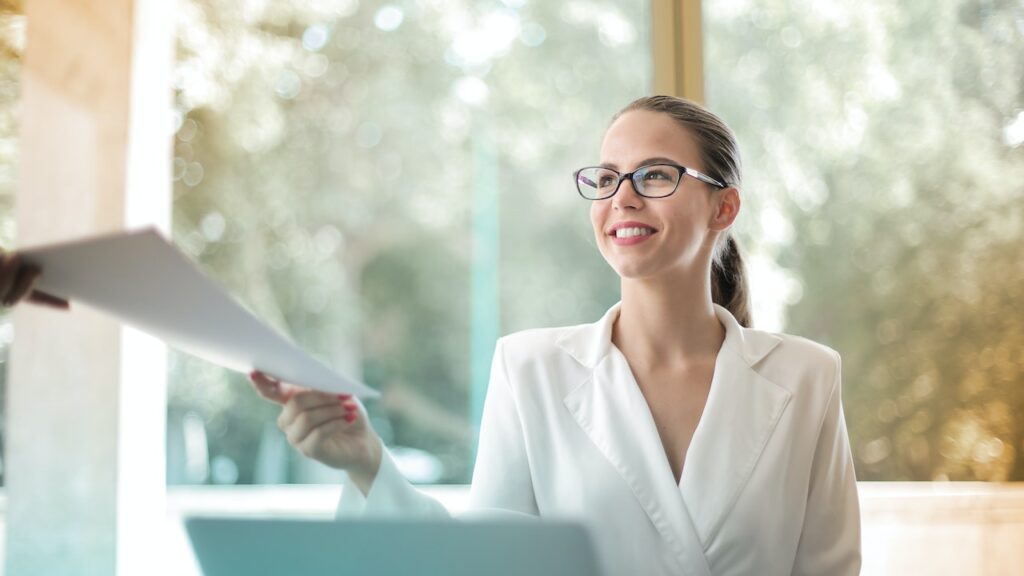 While many believe that high-paying jobs require a college degree, several high-paying, low-stress jobs don't. Let's dive into some of these jobs and the requirements for each.
What Low-Stress Jobs Do Not Require any Degree?
Freelance Writer
Freelance writing is an excellent option for individuals who enjoy writing and have a good command of the language.
Freelance writers can work for magazines, newspapers, or online publications and also write copy for businesses, provide content for websites or even start their own blog. Freelance writers can earn anywhere from $50 to $100 per hour, depending on their experience and skill level.
Requirements: Good writing skills, creativity, and the ability to meet deadlines.
Real Estate Agent
A career in real estate can be both high-paying and low-stress. Real estate agents help people buy, sell, rent properties, and earn commissions on each transaction.
While real estate can be challenging to break into, it can be pretty lucrative once established. The median annual salary for real estate agents in the US is $50,730.
Requirements: A real estate license, good communication and interpersonal skills, and the ability to network and market oneself.
Massage Therapist
Massage therapists help clients to relax and alleviate pain and stress through massage. Massage therapists can work in spas, fitness centers or on a freelance basis. The median hourly wage for massage therapists in the US is $23.15. In case you're interested here is the list of other jobs that pay $20 an hour.
Requirements: Certification from an accredited massage therapy program, good communication, and interpersonal skills, and a willingness to work with clients of varying needs and preferences.
Others were interested in:
Digital Designer
Digital designers collaborate closely with web developers as they create report layouts, infographics, and graphical designs. You'll need a high school diploma or GED to enter the field of digital design, and free online graphic design courses may help you learn the fundamentals of digital design.
Because their work is done on computers, digital designers are not restricted to an office. The position offers a chance to combine your artistic abilities with modern design principles.
Computer Support Specialist
Computer support experts provide technical assistance for computer users. They investigate and resolve PC hardware and software problems.
In most cases, employers prefer candidates with at least a high school graduation and any IT certifications they specify before hiring them for a computer support specialist position.
Because they don't have to address technical difficulties, computer support experts enjoy a relatively stress-free career. A computer support professional may operate in a traditional office setting or from home, assisting customers online through phone or chat.
Travel Agent
Agents in this industry plan itineraries, book flights, and hotels and advise clients on things to see and do when visiting a particular area.
A career as a travel agent might suit you if you thrive in social settings. The minimum education requirement for this position is a high school degree or GED.
Requirements: Some travel agencies prefer agents with a relevant industry certification or specialized knowledge about particular destinations or travel products.
Web Developer
Web development is an in-demand profession that can be pretty lucrative. Web developers create and maintain websites for individuals, businesses, and organizations. The median annual salary for web developers in the US is $77,200.
Requirements: A strong understanding of web development languages such as HTML, CSS, and JavaScript, as well as familiarity with content management systems and website-building tools.
Commercial Diver
Commercial diving involves performing tasks such as underwater welding, construction, and maintenance on oil rigs and other marine structures.
This physically demanding job requires working in challenging conditions, but it can be a high-paying career option. The average annual salary for commercial divers in the US is $82,000.
Requirements: Certification from an accredited commercial diving school, good physical fitness and health, and the ability to work in challenging and sometimes hazardous conditions.
Landscape Architect
Landscape architects design outdoor spaces such as parks, gardens, and public areas. They work with clients to create functional and aesthetically pleasing outdoor spaces. The median annual salary for landscape architects in the US is $71,010.
Requirements: A degree in landscape architecture or a related field, creativity, design skills, and an understanding of plant life and landscape construction.
Commercial Pilot
Becoming a commercial pilot means you fly airplanes for work but not for big airlines. Jobs could include charter flights, rescue operations, or aerial photography. The median annual salary for commercial pilots in the US is $95,000.
Requirements: You need a high school diploma and a special pilot's license from the FAA, the U.S. government's flight safety agency. Getting the license means flying a certain number of hours and passing some tests.
You might also need an instrument rating, which lets you fly when you can only use your plane's instruments to navigate. It takes time and money to become a commercial pilot, but it can be a good job for those who love flying.
Factors to Consider Before Starting a No-Degree Job
If you're considering starting a low-stress job that does not require a degree, there are several factors you should consider before making a decision. Here are some essential factors to keep in mind:
Personal Interests and Skills: Consider your interests, passions, and skills. Look for jobs that align with your strengths, skills, and interests. This will ensure that you enjoy your work and are more likely to be successful.
Job Stability: Consider the job stability and demand of the field you are interested in. Look for industries that are growing or in high demand, which may provide more job stability and growth opportunities.
Income: Be realistic about the income potential of the job. While a low-stress job may be appealing, it's essential to ensure that you can earn enough to meet your financial needs and goals.
Work Environment: Consider the work environment and culture of the job. You want to ensure that you feel comfortable and supported in your work environment.
Career Advancement Opportunities: Evaluate whether the job has opportunities for career advancement or the potential to move into higher-paying roles in the future. You may feel stuck in the job if there is no room for growth or advancement.
Training and Education: While the job may not require a degree, it's essential to evaluate whether training or education opportunities are available to enhance your skills and increase your chances of success in the role.
Considering these factors, you can decide whether a low-stress job that does not require a degree is the right choice for you.
Conclusion
In conclusion, several high-paying, low-stress jobs don't require a college degree.
Freelance writers, real estate agents, massage therapists, web developers, commercial divers, and landscape architects are just a few examples of such careers.
Each of these jobs requires specific skills and qualifications, but with dedication and hard work, they can provide a satisfying and rewarding career.
More from Dollar Sanity:
14 Best Finance Books for Beginners
How Much to Tip Instacart Shoppers?
5 Personal Finance Tips for Living Stingy & Saving Money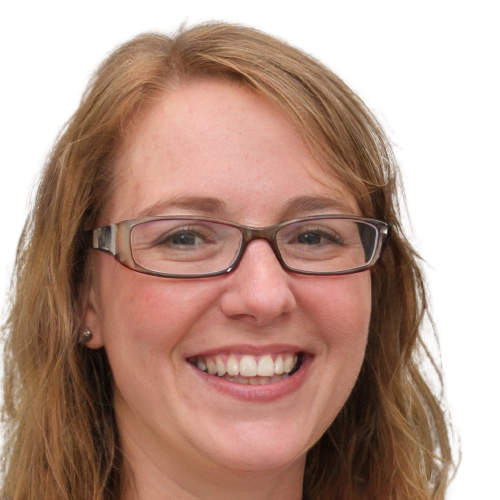 Hi, I'm Ashley a freelance writer who's passionate about personal finance. Ever since I was young, I've been fascinated by the power of money and how it can shape our lives. I've spent years learning everything I can about budgeting, saving, investing and retirement planning. So if you are looking for tips, advice, or just a little bit of inspiration to help you on your financial journey, you have come to the right place. I am always here to help, and I am excited to share my passion for personal finance with you.