As you approach retirement age, you may anticipate the end of a long and fulfilling career and the beginning of a new chapter of your life.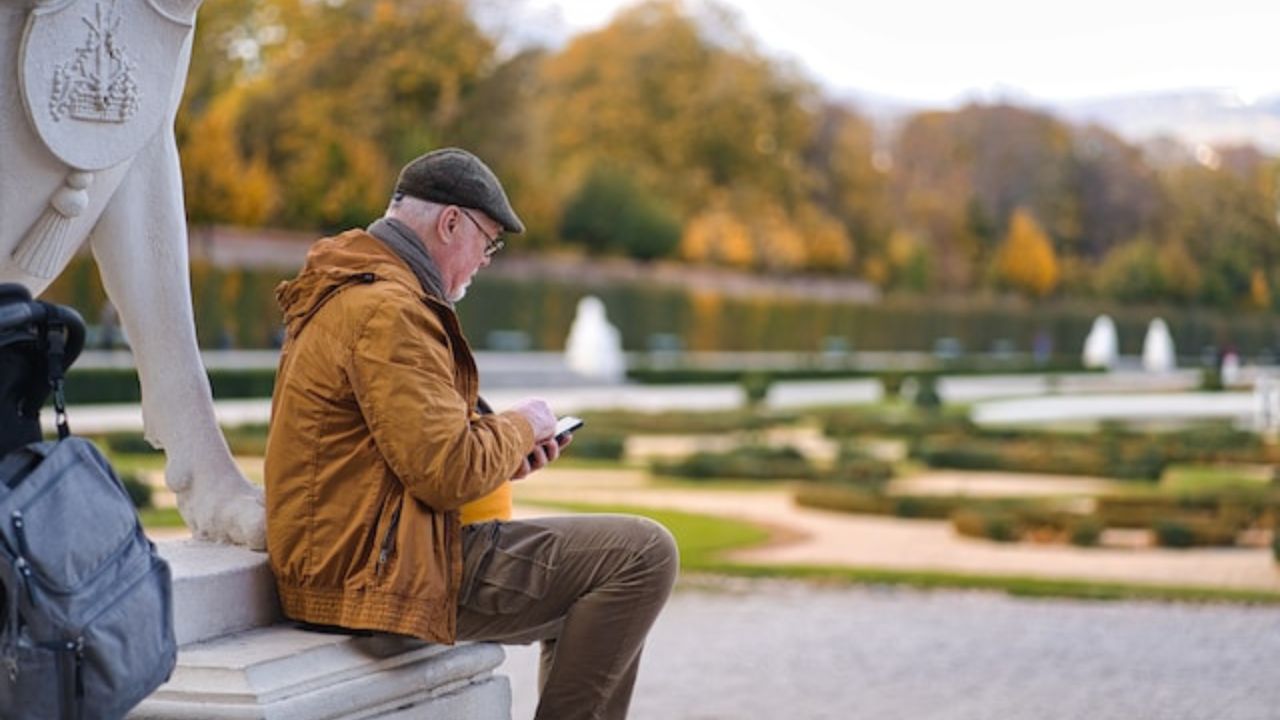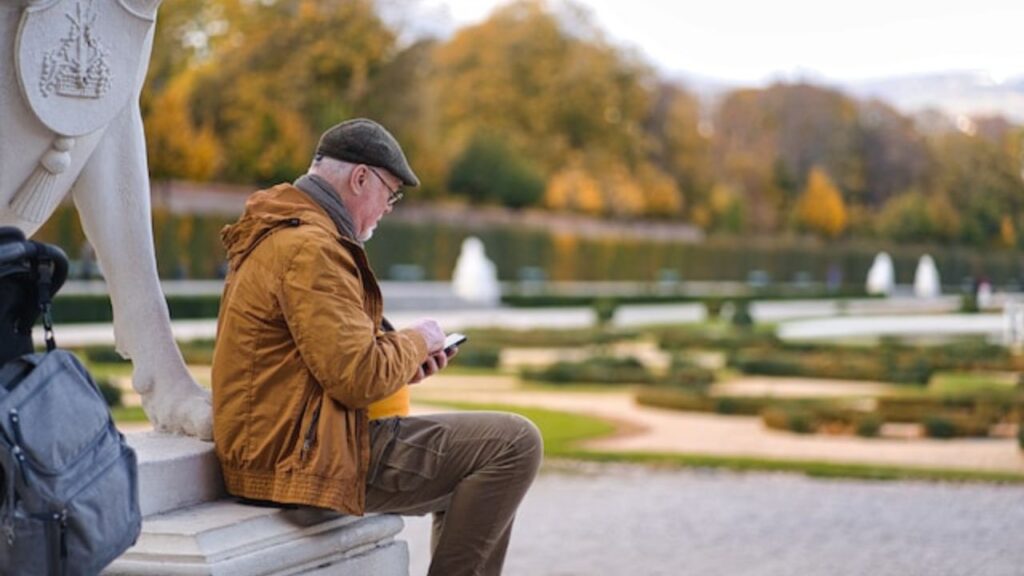 While many retirees choose to take it easy and enjoy their newfound freedom, some seek a more fulfilling and exciting way to spend their time. This may include engaging in fun retirement jobs that pay a small fortune.
Consider a part-time job if you are looking for a way to stay active, engaged, and, most importantly, earn money during retirement. Here are a few fun retirement jobs that pay a small fortune and allow you to enjoy your retirement.
MORE: 7 Businesses You Can Start With $5,000 or Less
Become A Driver For Uber or Lyft
If you like driving and meeting new people, becoming a driver for Uber or Lyft may be just the right gig for you.
These on-demand transportation companies allow you to sign up to drive whenever you want. With the average pay of $15-$20 an hour, you can make a decent amount of cash, and best of all, you get to set your schedule to fit right into your retirement life.
Before you sign up to drive, there are a few things you need to consider. You must meet some requirements, such as having a valid driver's license, adequate insurance, and a well-maintained car.
You must plan the times you want to work to fit it into your schedule. And you have to make sure you love meeting new people, as most of your time will be spent with passengers.
Tutoring
If you have a particular skill or talent, whether in a foreign language, mathematics, or even playing a musical instrument, why not share your knowledge and become a tutor?
Tutoring is an excellent way to earn money, and you get to do something you love while helping others achieve their goals.
The great thing about tutoring is that you can offer your services online from the comfort of your home or in person, where you can meet and work with students in your local area.
You can use platforms such as TeachMe and Preply for online tutoring or even create your online course on Udemy. T
he earning potential for this type of work varies, but some online tutors can make upwards of $30 per hour.
Babysitting
Babysitting is an excellent way to earn money while doing something fun and rewarding. Parents often search for trustworthy caregivers, and grandparents are often the first choice.
The great thing about babysitting is that you can set your hours, work only when you want to, and choose the ages of children you want to care for.
The pay for babysitting varies depending on the number of children and the area you live in, but on average, babysitters can make $15 to $20 an hour.
Gardening
Do you have a green thumb and enjoy spending time outdoors? If so, becoming a gardener can be an excellent retirement job that pays handsomely.
Many people love having a beautiful garden but lack the time, knowledge, or physical ability to maintain it themselves.
By offering your gardening services, you can help them bring their outdoor spaces to life while enjoying the therapeutic benefits of working with plants.
Whether planting flowers, trimming hedges or designing landscapes, gardening can be a fun and fulfilling way to earn extra income of about $18,500 to $74,500 per year.
Airbnb Host
If you have a spare room or an entire property that is sitting empty, why not turn it into a source of income?
Becoming an Airbnb host allows you to share your home with travelers worldwide while earning significant money.
Whether you live in a bustling city or serene countryside, there is always a demand for unique and comfortable accommodations.
Plus, you can decide when and how often you want to host guests, making it a perfect retirement job that can bring in a small fortune.
With the average nightly rate for a room being $100 and the occupancy rate around 50%, renting out a room on Airbnb can be very profitable.
To get started as an Airbnb host, create an account, and set up your profile. You will need to list the details of your space, including photos and pricing.
Once your profile is set up, guests can book your room, and you're on your way to becoming an Airbnb host.
Small Business Owner
By opening a small business, retirees now have the chance to become their bosses. They can also leverage their expertise and experience after having spent years working in specific industries.
Starting a small business gives them opportunities to turn their passions and hobbies into profitable ventures, which can be fulfilling. 
Based on the type of business, some retirees can make a lot of money from running a small business.
Pet care, for example, has a potential revenue of approximately $30,000 annually, while catering can generate anywhere between $50,000 to $80,000 in profit annually.
Book Writer
As a writer, retirees can generate income from their passions and hobbies. Writing can be one of the most fun and fulfilling activities for retirees, especially if they always loved writing content when they were younger.
While the returns from writing books might not necessarily become a primary source of income, book writing can augment retirees' retirement savings.
It provides an outlet to share experiences, communicate insight, and impart knowledge.
Many online platforms like Amazon Kindle Direct Publishing and iBooks allow writers to sell their work without the hassle of setting up a physical store, which is easy for retirees to manage.
Book writers can earn money through self-publishing or earned royalties. For instance, in a traditional publishing agreement, royalties range between 5% to 20% based on how many book copies are sold in a given year.
With self-publishing royalties, the author gets to keep approximately 70% of the net revenue of each book sold on digital platforms.
Depending on the book and the number of copies sold annually, book writers can make up to $200,000 annually.
Consultant
Consultants bring in-depth expertise and a unique perspective that allows organizations to save time by avoiding common pitfalls.
Retirees with finance, healthcare, education, management, or digital marketing expertise can offer consulting services.
Setting up consultancy services can be as informal or formal as the consultant would like, making it one of the most flexible, fun retirement jobs that pay a small fortune.
The potential of being a consultant is significant as individuals earn an hourly rate based on their tenure and industry.
Entry-level consultants earn an average of $50 per hour, while seasoned consultants earn up to $200.
Senior-level consultants with over ten years of experience can earn approximately $300,000 to $500,000 annually.
Tour Guide
Retirees who love traveling often possess an in-depth knowledge of specific cities, countries, cultures, and food.
Consequently, they can leverage this knowledge and become tour guides. Tour guides earn a living by sharing their love for culture and travel with others, allowing travelers to experience a destination more intimately, behind the scenes, and off the beaten track.
Running a successful tour guide business depends on retirees' ability to manage the tour guide business.
A typical tour guide earns an average salary of $35,000 to $50,000 annually. However, the salary can increase or decrease based on the destination being covered or the number of tourists being hosted.
Btw, many tour guides find other ways to earn money, such as performance bonuses or tips.
Conclusion
Retirement doesn't have to mean the end of earning potential. With these fun retirement jobs, you can stay active and engaged and even make a small fortune.
Whether it's driving for a ride-sharing service, tutoring, babysitting, gardening, hosting Airbnb guests, or starting a small business, there are plenty of opportunities to pursue.
So, why not embark on a new adventure and enjoy the best of both worlds in retirement?