Thinking of moving to Springdale, Arkansas?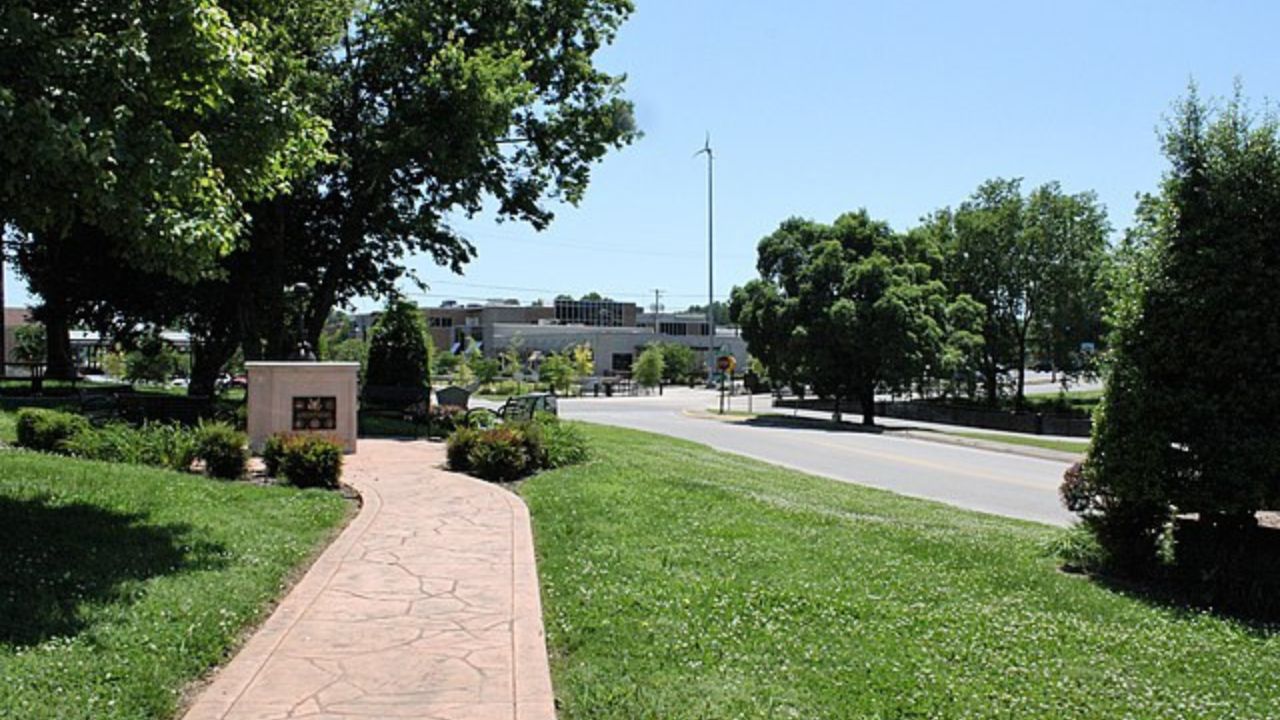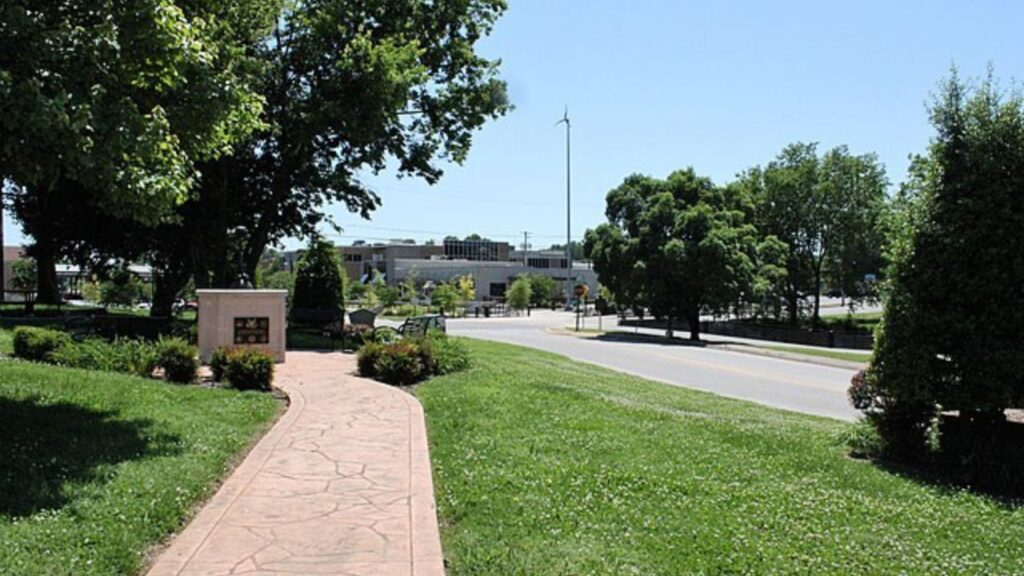 With over 80,000 residents, this community is known for its beautiful landscapes, rich cultural heritage, and diverse demographics.
Springdale is home to several major industries, including poultry processing, manufacturing, and healthcare, providing a wide range of employment opportunities.
But, is it a good place to live? Let's check out.
MORE: 10 Cheapest Places To Buy Land In The US
Pros of Living in Springdale
Springdale, Arkansas, is a city that offers its residents a great quality of life. Here are the reasons why:
Race Diversity
Springdale is home to people from various racial and ethnic backgrounds, creating a multicultural environment where individuals can learn from and appreciate different cultures.
This diversity enriches the community, making it a welcoming place for people from all walks of life. It promotes tolerance, understanding, and acceptance, fostering a sense of unity and harmony among residents.
Affordability
This city's cost of living is 11% lower than the national average. Housing costs, including rents and property prices, are relatively affordable, allowing individuals and families to find comfortable and affordable homes.
Essential services, groceries, and transportation are reasonably priced, making it easier to manage expenses and maintain a good standard of living.
Centrally Located
Springdale's central location is highly advantageous to its residents. Springdale is situated in the heart of Northwest Arkansas and provides easy access to various nearby cities and destinations.
Residents can enjoy short commutes to neighboring communities such as Fayetteville, Rogers, and Bentonville, known for their thriving economies and cultural scenes.
Its location allows for convenient travel to the larger metropolitan areas of Little Rock and Tulsa, providing even more opportunities for work and entertainment.
Good Jobs Outlook
Springdale has a strong economy and a positive job outlook, making it an attractive place to live for professionals and job seekers.
The city is home to several major corporations, including Walmart, Tyson Foods, and J.B. Hunt, which provide plentiful job opportunities across various industries.
These companies contribute to the city's economic growth and stability, ensuring residents can access various career options.
The presence of these industry giants also creates a ripple effect, attracting other businesses and fostering a flourishing business environment.
Wide Range of Amenities and Activities
Residents of Springdale have access to a diverse array of amenities and activities. Springdale has numerous parks, recreational areas, and green spaces, allowing residents to enjoy outdoor activities such as hiking, biking, and picnicking.
The Springdale School District offers exceptional educational opportunities for students, with several highly regarded schools within the district. For those seeking cultural experiences, Springdale hosts various festivals, art exhibitions, and live performances annually.
The city is known for its museums, including the Shiloh Museum of Ozark History and the Arts Center of the Ozarks, which provide opportunities for learning and exploration.
Great Year-round Weather
Springdale enjoys a pleasant climate throughout the year, advantageous for residents who prefer mild temperatures and distinct seasons.
The city experiences relatively mild winters with occasional snowfall, providing a beautiful winter landscape without the harshness experienced in some northern states.
Summers are warm but not excessively hot, with plenty of sunny days to enjoy outdoor activities. This comfortable climate enables residents to engage in various recreational pursuits and enjoy the outdoors year-round.
Strong Community Spirit
Springdale prides itself on its strong sense of community. The residents of Springdale are known for their friendliness, hospitality, and willingness to support one another.
Springdale promotes a sense of belonging and community engagement through various initiatives, events, and neighborhood associations.
This community spirit fosters close-knit relationships, making Springdale a place where neighbors care for each other and work together to better the community.
You Might Be Interested in:
13 Pros and Cons of Living In Little Rock, AR
11 Pros and Cons of Living In Fayetteville, AR
13 Pros & Cons of Living In Fort Smith, AR
Cons of Living In Springdale, Arkansas
Springdale, Arkansas, has a lot of benefits, but there are also several drawbacks that potential residents should consider.
Lack of Entertainment Options
Compared to larger cities, such as Fayetteville or Little Rock, Springdale falls short in variety and quality.
The city lacks nightlife, with few options for dining, music, and cultural experiences.
This can be especially challenging for young adults or those seeking a more active social scene.
High Sales Tax
Currently, the sales tax rate in Springdale is 9.75%, which is significantly higher than the national average.
This can significantly impact the cost of living, affecting the prices of goods and services. Residents may pay more for everyday necessities, which can burden their budgets.
High Crime Rate
Springdale also struggles with a high crime rate, an important consideration for potential residents.
The city's crime rate is 54% higher than the national average, particularly regarding property crimes. Poverty and gang activity contribute to the prevalence of crime in the area.
This can cause concern for individuals and families looking for a safe and secure place to live.
Cases Wet Weather
Springdale, Arkansas, weather is characterized by wet and humid conditions. The city experiences above-average rainfall throughout the year, with precipitation occurring on approximately 108 days annually.
This can result in muddy and slippery conditions, making outdoor activities more challenging. The high humidity can create discomfort for residents, especially during summer when temperatures can reach sweltering levels.
Inadequate Public Transportation
Springdale lacks a robust public transportation system, making it heavily reliant on personal vehicles for commuting.
While some limited bus services are available, the routes and schedules may not be comprehensive or convenient for everyone. This can be particularly inconvenient for individuals without access to a car or those who prefer public transportation.
Final Thoughts
In general, Springdale, Arkansas is a good place to live, especially for families . It offers unique advantages and disadvantages for residents seeking a place to call home.
Springdale is a thriving city in the scenic Ozark Mountains, known for its cultural scene, a strong sense of community, and affordable cost of living.
Its rich history offers ample recreational opportunities, from exploring stunning natural landscapes to enjoying various outdoor activities.
More From Dollar Sanity:
Tommy Hilfiger is a Good Brand, But Is It Really a Luxury?
10 Dollar Bills and Coins That Are Worth More Than Face Value