Little Rock, the capital of Arkansas, with over 201,000 residents, is the largest city in the state.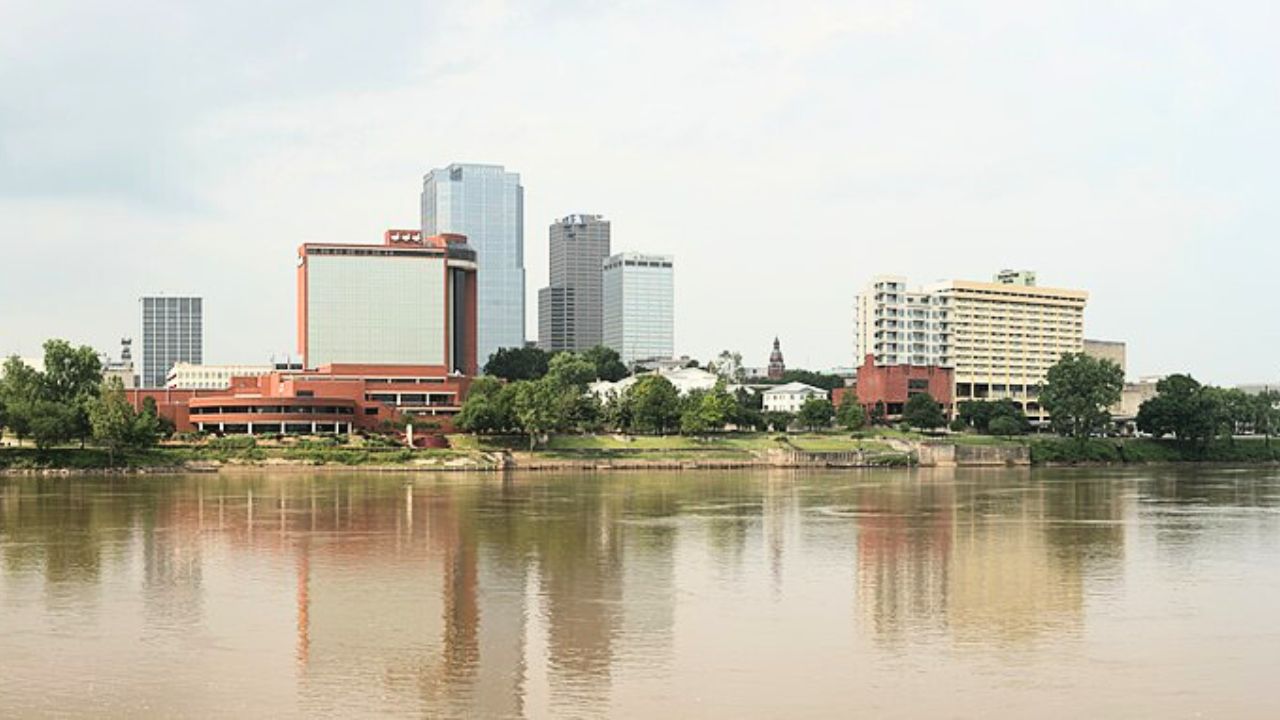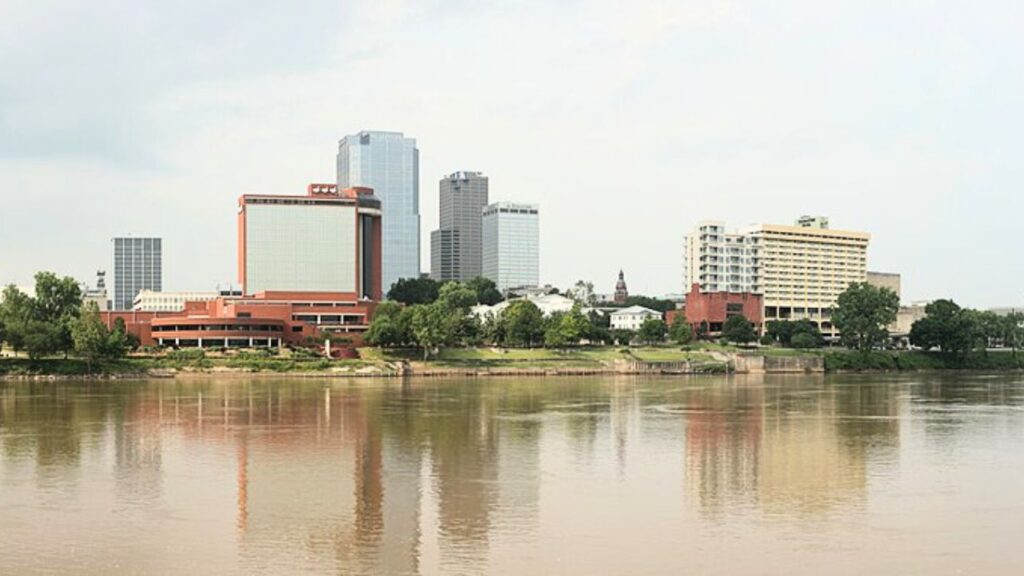 Little Rock is well-known for its rich history, cultural heritage, and natural beauty.
The city offers a variety of attractions, including the Clinton Presidential Library, Arkansas Museum of Discovery, and Riverfront Park.
Its diverse neighborhoods and affordable housing options make it an attractive place for people from all walks of life.
However, like any other location, living in Little Rock has pros and cons.
There are many factors to consider such as the cost of living, job opportunities, education, healthcare, and safety before relocating to this southern gem.
MORE: 10 Pros And Cons Of Living In Knoxville, TN
Is Little Rock a Good Place to Live?
It's not a bad spot if you want to raise a family, though you might want to do some homework on the schools—some are good, others not so much.
Love hiking or mountain biking?
Little Rock's got that covered with trails and spots like Ouachita National Forest and Buffalo National River nearby.
Now, affordability's a big plus here, but don't ignore the crime stats in some parts.
You might want to look at the west side if your budget can stretch that far.
But if you're younger and all about the nightlife, Little Rock might feel a bit quiet. Austin's where it's at if you want a cool, safe place with plenty going on.
But if you're younger and all about the nightlife, Little Rock might feel a bit quiet.
Austin's where it's at if you want a cool, safe place with plenty going on. Or if you want to try somewhere new and up-and-coming, think about Kansas City.
Kansas City is great for people in their 20s due to its lively arts scene, affordable living, numerous entertainment options, and burgeoning tech industry, providing the perfect blend of opportunities for work and play.
Oklahoma City is also an option, known for its unique cultural attractions and friendly community vibe.
Pros of Living In Little Rock
Living in Little Rock, Arkansas, provides a myriad of advantages, including:
Low cost of living
Living in Little Rock, Arkansas, provides 4% lower costs than the national average.
The housing expenses in the city are 17% lower than the national average, making it an affordable place to find a home or rent an apartment.
Transportation expenses such as bus fares and gas prices are 8% lower than the national average, saving residents money on their daily commute.
Low property taxes
The city has one of the lowest property tax rates in the country at about 0.75% to 1.40%, allowing homeowners to keep more of their hard-earned money.
This makes it an attractive destination for individuals looking to invest in real estate or settle down and purchase a home.
Top-notch state universities
Little Rock is home to some excellent state universities, offering residents quality education.
The University of Arkansas at Little Rock (UALR) and the University of Arkansas for Medical Sciences (UAMS) are renowned educational institutions providing diverse academic programs and research and professional growth opportunities.
Nice weather & plentiful outdoor activities
Little Rock enjoys a pleasant climate throughout the year, making it an ideal place for outdoor enthusiasts. The city experiences four distinct seasons, with mild winters and warm summers.
This weather allows residents to enjoy various outdoor activities like hiking, biking, fishing, and camping. The abundance of green spaces, parks, and lakes in and around the city provides ample opportunities for recreation and relaxation.
Small-town charm or bigger city vibe
Little Rock offers the best of both worlds, combining a small town's charm with a bigger city's amenities.
While it has a population of around 200,000, the city has a close-knit community feel that fosters a strong sense of belonging.
Residents can enjoy a slower pace of life and a friendly atmosphere while still having access to various cultural, culinary, and entertainment options usually associated with larger urban centers.
Unique neighborhoods
Little Rock is characterized by unique neighborhoods with its personality and charm.
From the historic quarters of Downtown and Hillcrest to the trendy and eclectic neighborhoods of Riverdale and The Heights, everyone has a place to call home.
The diverse architecture, local businesses, and welcoming communities enhance the city's vibrancy and appeal.
Plenty of hiking options
For outdoor enthusiasts, Little Rock offers many hiking options. Pinnacle Mountain State Park, located just outside the city, provides scenic trails for all levels of hikers.
The park's main attraction, Pinnacle Mountain, offers two paths to the summit, a trailside and a rock scramble, rewarding hikers with stunning vistas at the top.
Mount Magazine, located a few hours away, boasts the highest peak in Arkansas and offers various hiking trails with breathtaking views.
Cons of Living In Little Rock
While the city does have its charm and positive aspects, there are several cons that potential residents should be aware of.
High Sales Taxes
The combined sales tax rate in the city is around 8.625%, which includes the state sales tax, county sales tax, and city sales tax.
This can significantly impact the area's affordability and cost of living, especially for those on a tight budget.
High Crime Rates
Little Rock has, unfortunately, gained a reputation for having high crime rates. According to recent statistics, Little Rock's crime rates are 217% higher than the national average.
Violent crimes, in particular, are a major concern, with rates being 432% higher than the national average. The most dangerous areas are south Broadway and east of the Capitol, and even crossing I-630 does not guarantee safety.
While violent crimes are not very common in the River Market area, it has been in the media a few times for violent crime incidents.
Limited Public Transportation
Little Rock has a limited public transportation system, which can be a significant inconvenience for those who rely on it for their daily commute or travel.
The city does have a bus system operated by the Central Arkansas Transit Authority (CATA). Still, the routes and schedules may not be as comprehensive or convenient as in larger cities.
High Tornado Risk
During tornado season, things can get intense. Tornadoes, although usually tracking through certain areas like Vilonia and Mayflower, can occur unpredictably throughout the region.
For this reason, if you do decide to settle in Little Rock, make sure your home has a safe refuge when the weather takes a turn. It's always best to be prepared, after all!
Weather with Hot Extremes
Summers in Little Rock are characterized by hot and humid conditions, with temperatures often exceeding 90 degrees Fahrenheit (32 degrees Celsius).
The high humidity can make it uncomfortable to be outdoors for prolonged periods.
Winters can be relatively mild, but occasional ice storms and freezing temperatures can occur, making driving and outdoor activities hazardous.
Fewer Good Air Days
Little Rock also suffers from poor air quality. According to the American Lung Association, the city received an F for short-term and year-round particle pollution in their State of the Air report.
Farm pollution is another thing you should think of. Farm run-off can sometimes make the water look cloudy and cause too much algae to grow in the warmer months.
This can sometimes even cause local lakes to close for swimming when it gets really
Final Thoughts
As the state capital and largest city in Arkansas, Little Rock is a good place to live for families and retirees, but not so great for poeple in their 20s.
From its beautiful natural scenery and outdoor recreational activities to its diverse cuisine and live music scene, there is something for everyone in Little Rock.
On the other hand, as with any city, Little Rock has its downsides such as high crime rates and severe weather.
Are you considering moving to other cities in Arkansas? Check out:
13 Pros & Cons of Living In Fort Smith, AR
12 Pros and Cons of Living In Springdale, AR