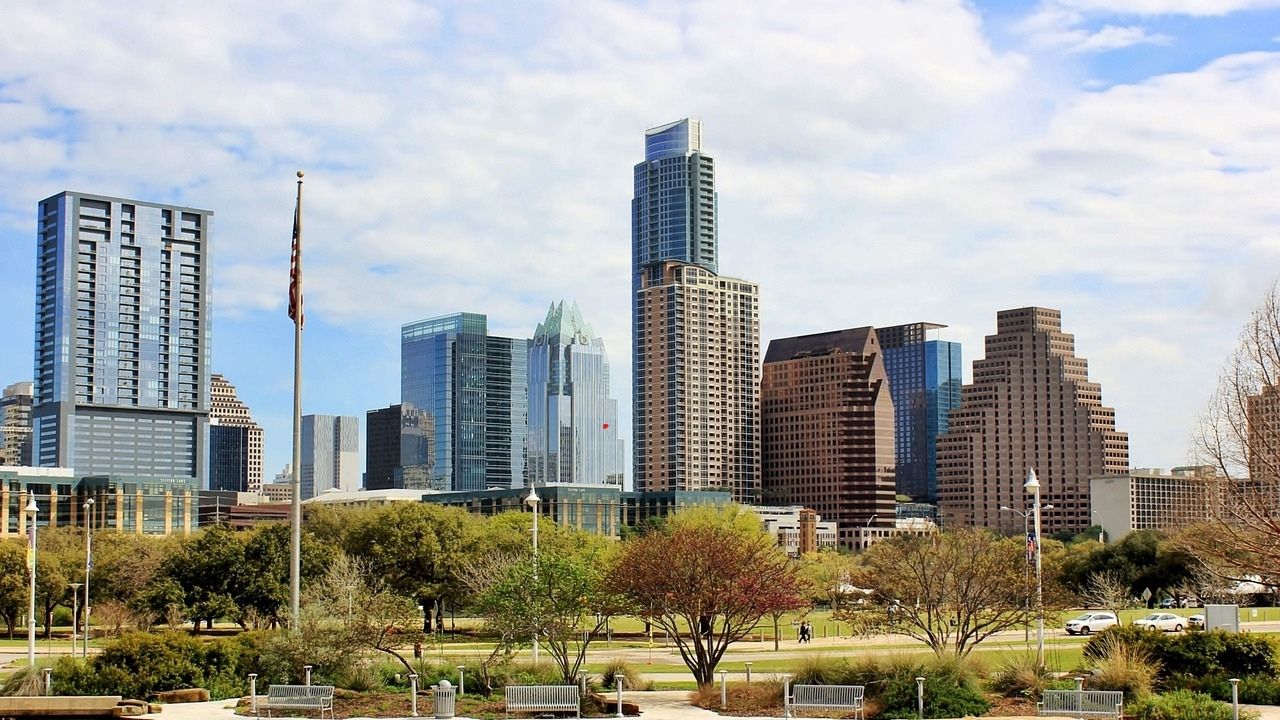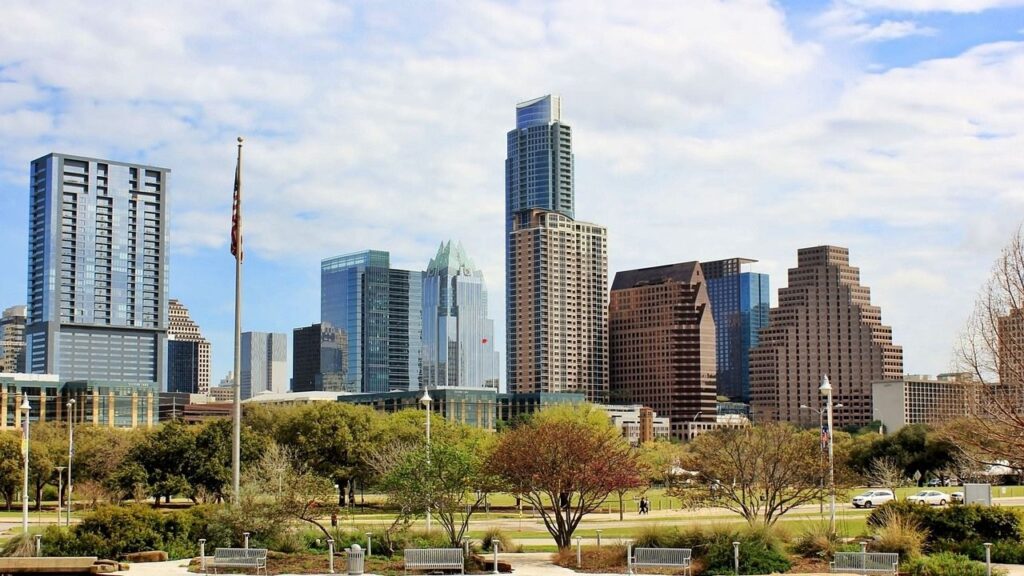 Considered one of the fastest-growing cities in the United States, Austin has an exciting music and arts scene, world-class food and drink, and plenty of outdoor recreational opportunities.
With a population of nearly 1 million people, Austin offers a unique blend of big-city amenities and small-town charm. However, like any city, living in Austin also has its own advantages and disadvantages.
From the thriving job market to the traffic congestion, many pros and cons exist before moving to Austin.
MORE: 10 Safest Neighborhoods In Austin
Pros of Living In Austin Texas
There are many reasons why living in Austin, Texas is a great idea; here are a few:
Affordable Cost of Living
Austin has a low cost of living, making it an excellent place to settle down. The city's monthly budget of $1,157.7 without rent is 24% affordable compared to New York.
The cost of groceries and utilities is also relatively low so you can stretch your budget further. Despite its affordability, Austin has a high quality of life and excellent public amenities.
Delicious Food
Austin is renowned for its unique and delicious food, making it a mecca for food lovers worldwide. The city boasts a diverse culinary scene, ranging from barbecue and Tex-Mex to fine dining and fusion cuisine.
Some of the best restaurants in the world are in Austin, including Uchi, Franklin Barbecue, and Odd Duck. Whatever your food preferences are, Austin has something for everyone.
A Lively Music Scene
Austin is the "Live Music Capital of the World," and for good reason. The city has a robust musical culture that ranges from country and bluegrass to indie and rock n roll.
Austin hosts several yearly music festivals, attracting thousands of music lovers worldwide. Some prominent festivals include South by Southwest (SXSW), Austin City Limits (ACL), and the Urban Music Festival. Whether you enjoy jazz, blues, country, or indie music, you will surely find something that suits your taste in Austin.
Chilled-out Atmosphere
Austin is known for its laidback and welcoming culture, making it a perfect place to live.
The city has a friendly local community, and newcomers always feel at home in no time. The people in Austin are warm, hospitable, and have a great sense of humor. You'll feel welcome no matter where you come from.
Employment Opportunities
Austin is home to over a thousand tech companies, and the tech industry is the backbone of the local economy.
Some of the largest tech companies in the world, including Dell, Apple, IBM, and Google, have a significant presence in Austin.
The city's startup ecosystem thrives, making it an excellent place for entrepreneurs and small business owners.
Austin also has a diverse job market that ranges from healthcare and education to manufacturing and construction, to name a few.
Access to Nature
Austin has several parks and outdoor spaces, making it easy to escape the hustle and bustle of city life and enjoy nature.
In Austin, you will find several trails for hiking and biking, including the Barton Creek Greenbelt and the Lady Bird Lake Hike and Bike Trail.
The city also has several parks, including Zilker Park, where you can enjoy outdoor activities such as boating, swimming, and picnicking.
Austin is also a short drive from the Texas Hill Country, which offers breathtaking scenery and outdoor activities such as camping, canoeing, and fishing.
Frequent Festivals
Austin is home to several festivals throughout the year, making it the perfect place for people who enjoy celebrating and experiencing different cultures.
Some of the most popular festivals include the Austin City Limits Music Festival, the Texas Book Festival, and the Texas Renaissance Festival. The festivals celebrate everything from music and literature to culture and history.
MORE: 8 Pros & Cons of Living in Houston
Cons of Living In Austin Texas
Here are the key cons of living in Austin, Texas, to help you make a more informed decision about relocating to this city.
High Rent Prices
The high rent prices are a significant concern for many residents. According to rentcafe.com, the average rent for a one-bedroom apartment is $1,720 monthly, slightly higher than the national average of $1,300.
The high rent prices can make it challenging for individuals on a tight budget to find affordable housing, and many people may need to stretch their budgets to afford a decent living space.
Unbearably Hot Summers
During the summer, the city experiences extremely hot and humid temperatures, frequently exceeding 100 degrees.
This heat makes it almost impossible to spend time outside without feeling uncomfortable, and many people find it challenging to adjust to the high temperatures.
Austin experiences severe droughts, exacerbating the heat and making conditions even more unbearable.
Lack of Public Transportation
Despite its size, the public transportation system in Austin is not as well-developed as in other cities.
While there are buses and light rail options, the city's public transportation network is not comprehensive, and many areas are underserved.
This lack of public transportation can make it challenging for residents without a car to move around the city freely, and commuting longer distances can be time-consuming and expensive.
Heavy Traffic
Traffic congestion is a common problem, especially during peak hours. Lot's of people have to endure long commutes, which can be frustrating and time-consuming.
On top of that, the city's constant construction and road maintenance can cause frequent delays, making commutes even more unbearable.
Housing Shortages
Austin has seen a surge in population growth over the past decade, leading to a shortage of affordable housing for homeowners and renters.
This housing shortage has caused real estate prices to soar in many neighborhoods, making it challenging for lower-income families or individuals to find affordable housing.
The city's success and popularity have also led to gentrification in many areas, displaced longtime residents, and increased inequality.
Conclusion
While living in Austin has its advantages, such as its thriving economy, excellent food scene, and diverse cultural offerings, there are also some drawbacks, including severe traffic congestion and rising housing prices.
Despite some challenges, Austin remains a popular destination for people seeking a high quality of life, a dynamic creative community, and a warm and welcoming culture that values individuality and diversity.