Moving to Kansas City? Here's what you should know!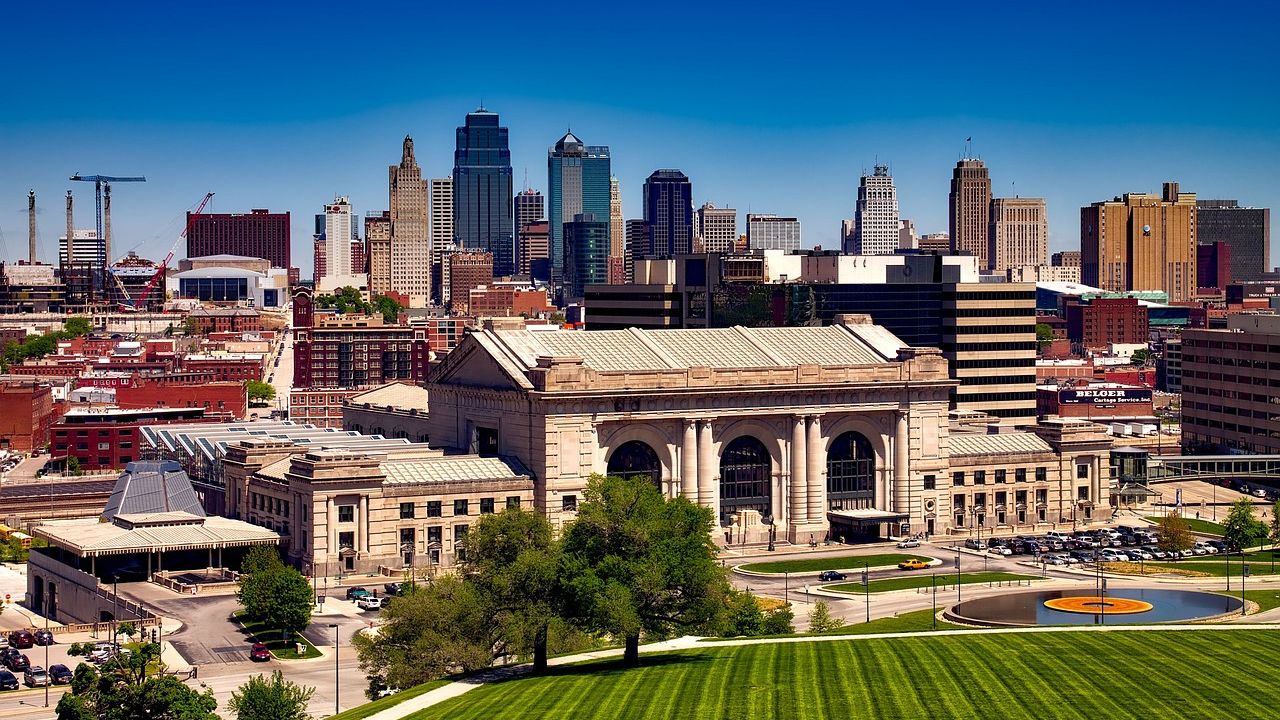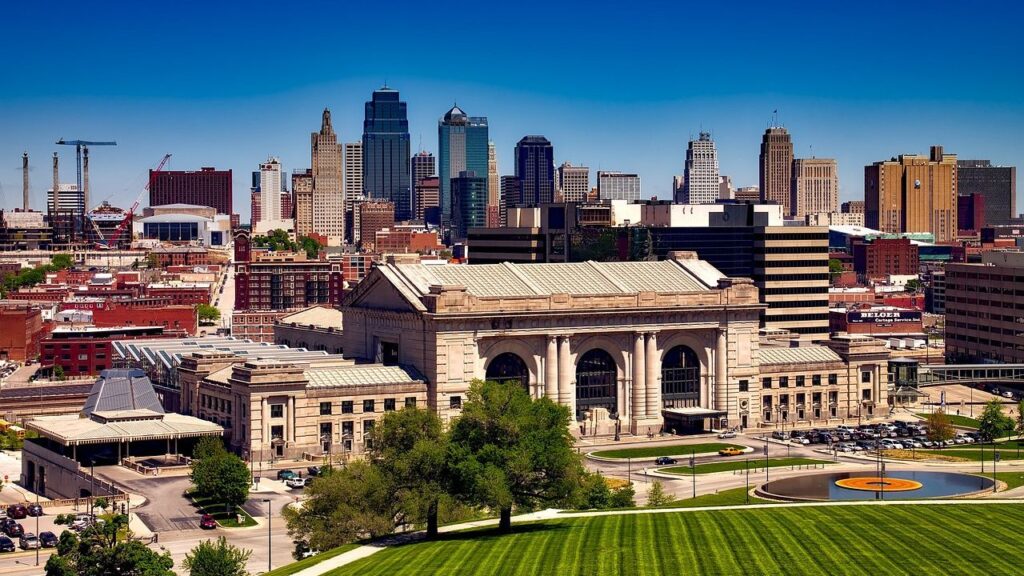 Located in the heartland of America, Kansas City is a culturally rich and diverse city that offers a unique blend of suburban charm and urban excitement.
With a population of just over 500,000, Kansas City is the largest city in Missouri and the sixth largest city in the Midwest. This city is famous for its barbecue, jazz music, and sports scene, attracting millions of visitors annually.
Let's explore the advantages and challenges of living in Kansas City and help you decide if it is the right place to call home.
Is Kansas City a Good Place to Live?
Kansas City is surprisingly a fantastic place to live, especially if you're on the younger side.
It's the kind of city where there's always something happening, but it's not so overwhelming that you feel lost in the crowd.
The city is brimming with unique neighborhoods and cool hangout spots, offering something for everyone.
Outdoor enthusiasts will appreciate the variety of hiking and biking trails, not to mention lakes for fishing or boating.
For those who enjoy the city scene, Kansas City does not disappoint. From its iconic BBQ joints to a thriving sports culture and some excellent breweries, you'll never be at a loss for things to do.
The climate strikes a good balance; it's not scorchingly hot like Pensacola nor freezing cold like Sioux City, which is another great palce for young professionals if you prefer another climate.
What adds to its charm is the accessibility—the traffic is relatively low, which means less stress and more time to enjoy the city's aesthetics.
The cost of living is reasonable, although, like everywhere else, prices are rising. One of the things that sets Kansas City apart is its Midwestern humility; it's a place where people are generally down-to-earth and not snobby, making for a more comfortable living environment.
However, it's worth mentioning that the city isn't a hotspot for live entertainment. So if concerts are your thing, you might find the offerings a bit limited.
Also, crime can be a concern in some areas, so you'll want to do your research when choosing a neighborhood.
Pros of living in Kansas City
The city is steeped in history, culture, and entertainment, making it a top choice for anyone living in the Midwest. Here are some pros of living in Kansas City.
Affordability
Kansas City is one of the most affordable cities in the United States. According to Forbes, it is the third-cheapest city in the country to live in, with a cost of living that is 9.7 percent below the national average.
This makes it an attractive choice for anyone who wants to enjoy a high quality of life without breaking the bank.
See: Cheapest Neighborhoods To Live In Chicago
Culture
Kansas City is home to an incredibly diverse culture.
The city is famous for its close proximity to the home of jazz, and it is filled with live music venues that play a variety of genres.
Kansas City is a hub for art, with its many galleries and museums showcasing everything from classical works to contemporary masterpieces.
Great Food Scene
Kansas City is known for its mouthwatering barbecue and offers some of the best cuisines in the nation.
The city has a long history of perfecting the art of smoking meat, and residents can enjoy a variety of slow-cooked meats topped with delicious sauces.
Kansas City also offers an impressive selection of restaurants that serve everything from Mexican to Italian cuisine.
Thriving Sports Scene
Sports lovers will enjoy living in Kansas City, home to several successful sports teams.
The Kansas City Chiefs are a beloved football team that has won numerous championships, including the Super Bowl in 2020 and 2023.
The Kansas City Royals, a baseball team, have won two World Series championships.
Outdoor Recreation
A wealth of outdoor recreational opportunities surrounds Kansas City.
There are more than 200 parks in the city, so you'll have no shortage of spots for hiking, biking, picnics, and whatever else you're into.
The Missouri River runs through the city, offering water sports like kayaking and fishing.
If you're into golf, you'll be pleased to know that Kansas City also has several world-class golf courses.
Excellent Healthcare
Kansas City has several top-notch healthcare systems, including the University of Kansas Hospital and Saint Luke's Health System.
Both hospitals have received recognition for their high-quality care, making them a top choice for anyone who values their health.
Strong Job Market
Kansas City's job market is solid, thanks to major employers like Cerner Corporation and Hallmark.
With opportunities in fields ranging from tech and healthcare to finance and manufacturing, the city's unemployment rate also tends to stay below the national average, making it a good spot for job hunting.
More:
Kansas City vs St. Louis: Pros, Cons & Differences
10 Pros and Cons of Living in Pittsburgh, PA
Cons of living in Kansas City
Moving to a new place comes with its own pros and cons, and Kansas City is no exception to this rule.
While Kansas City may seem like a good place to start your new life, there are some things you may want to consider before moving. Here are the cons of living in Kansas City:
Tornado Alley
Kansas City sits in Tornado Alley, a part of the central United States where tornadoes are more common.
Because of this, people living in the area face a higher likelihood of encountering tornadoes compared to other parts of the country.
While the city has systems to warn residents of an incoming storm, it can still be a scary experience for some.
High-Income Taxes
Kansas City's income taxes are on the steep side, ranging from 3.10% to 5.70%.
If you're pulling in a good salary, expect to part with a sizable chunk of it come tax time.
On top of that, the city's sales tax sits at 9.13%, higher than what you'll find in most other places across the U.S.
These high tax rates can cut into your spending money, making it tougher to live the lifestyle you want or cover your basic needs.
And don't get me started on the tax system in Kansas; it's a maze that can trip up anyone who's not a seasoned pro.
Landlocked Area
Kansas City is located in the heart of the Midwest, a landlocked region far away from coastal resorts.
Living in Kansas City can be disappointing if you're a beach lover, as you have to travel long distances to reach the nearest beach or seaside resort.
High Crime Rate
Kansas City has a high crime rate compared to many other cities in the Midwest.
The rate of violent crimes, such as robbery, assault, and murder, is relatively high, affecting your safety and loved ones.
Kansas City is reported to have one of the highest homicide rates in the United States, with a murder rate of 30.4 per 100,000 people.
The high crime rate is often concentrated in specific neighborhoods, so you should check out what are the safest Kansas City areas before settling down.
Highly Unpredictable Weather
Kansas City is known for having highly unpredictable weather, with extreme temperatures and weather conditions that can change rapidly.
In the summer, temperatures can reach 100 degrees Fahrenheit, while winters can get as cold as -20 degrees Fahrenheit.
The city also experiences severe thunderstorms and snowstorms, which can be dangerous and cause property damage.
Conclusion
Kansas City is a fantastic spot for young professionals, offering a mix of affordable living and big-city perks.
Whether you're into sports, food, the arts, or the great outdoors, you're covered.
More From Dollar Sanity:
13 Ways to Make Money in College Without a Job
18 Jobs for 20-Year-Olds Without Experience