If there's one thing that most entrepreneurs hate, it's wastefulness. No matter if you live in a small apartment or a huge house, in case that you have a free room you rarely, if ever, get a chance to use, you are wasting a valuable opportunity to turn in some profit.
What is the best way to do so? Learn how to be a host on Airbnb, apply a few simple fixes to improve the condition of the space you'll be using for hosting, and start earning cash as quickly as possible. Need some additional tips on how to get there?
Don't worry about a thing; we got you covered in this guide, where we'll explain each step you need to take in order to start hosting on Airbnb. Let's get started!
What is Airbnb and how does it work?
OK, so you've got the space, you have gone through the process of registering on the website, and all that's left is to start earning that sweet side hustle money! Not so fast! There are a few things you first need to take care of in order to start hosting with Airbnb. But first of all, allow me to quickly introduce you to the platform.
Airbnb is the world's largest website used for accommodation sharing, which helps millions of people find a place to stay all across the globe. Individuals that list their own space are referred to as hosts.
The popularity of this platform grew ever since it was founded, and today, it has become a multi-billion dollar industry. Care to receive a piece of that pie? Here's what you have to do first.
Make sure your home and your expectations are up to the requirements
Before you even start, supply your place with basic amenities, such as soap, toilet paper, soap, and sheets. Remember, no one would like to book a place that's very unwelcoming.
After you've cleaned and spruced up the place, proceed to make a listing on the website. You can do this by simply going to your profile and selecting the "Become a host" option.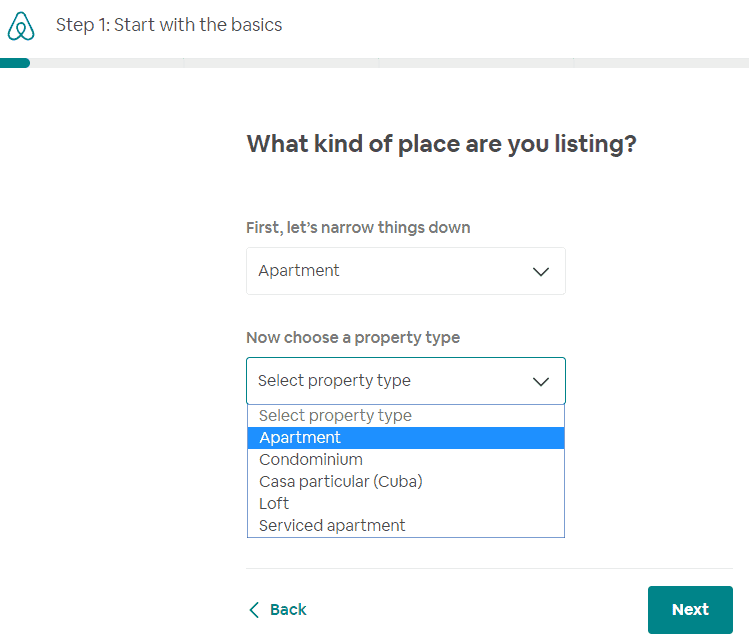 It's important to know that while being an Airbnb host is fairly straightforward, it does require some time commitment. This is especially true if you plan on going all out with Airbnb, which will be serving as your main source of income.
Besides time, being a good host also requires some effort, so take all of that into consideration before you begin.
Be well-aware of your property's location
There's really not much to say about this, but you'd be surprised by just how many people get in the wrong here. In case your property is located near the business centers, you would probably want to aim for the more classic home design.
The same goes both ways, though. In case your target audience mainly consists of young people looking to have a blast while visiting a remote destination, you'll probably want to decorate the room accordingly.
A few tips on how to create a great listing
What separates a great listing for an average one? The quality of photos, of course! It goes without saying that the main thing that sells a property on Airbnb is whether space is captured in the right way or not.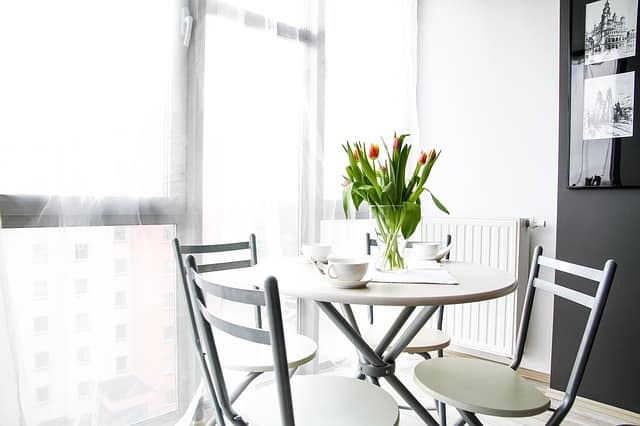 Fortunately, you don't have to hire a professional photographer who is extremely expensive to get this done right.
There are tons of blogs that deal with this topic in detail, and I would suggest that you pay close attention to it prior to uploading your photos on the website.
Naturally, the story does not end there. Some would even argue that having a fitting title and a decent description is almost just as important.
My advice here would be to look at some other properties, find those with the descriptions you like the most, and put your own twist to the story.
Stick to short-term listings at the beginning
Airbnb has pretty strict policies to protect the hosts from squatters, but it's better to be safe than sorry.
At the very beginning, while you still don't have a ton of great reviews, stick to listings that don't surpass a few days at a time.
Check out the competition and set the price accordingly
No matter how good your apartment is, the reality of the situation is that the marketplace is in charge of setting the price tag.
The last thing you'd want is to put an astronomical price that no one is willing to pay and spin your wheels in place.
On the contrary, if you set the bar too low, you won't have problems with finding guests, but you'll be leaving a ton of potential profit to someone else.
My tactic would be to start somewhere in the lower half of the bracket, but not all the way down, and raise the price afterward, as the property reviews start coming in.
Try to be proactive and provide answers to your client's questions
Look at the FAQ section, and see what are some of the things that can commonly go wrong are. If your guests are under a lot of stress, they are bound to leave negative reviews, and you'd want to minimize the chances of that ever happening.
If you provide some additional flexibility with the checkout times, and be as friendly as possible, you'll be on the right path to win them over.
Don't be afraid of a little outsourcing
In the beginning, while everything is still fresh and new, you'd want to do everything by yourself.
However, as time passes, you'll realize that it will become too much of a burden, and chances are that you'll automatically start outsourcing some of the load to your friends and family members.
In case you don't have anyone that can do the dirty work for you, test your luck in some of the agencies that provide these services, and there are plenty to choose from.
Furthermore, do whatever you can in order to implement automation to your daily life, it will save you so much time and effort.
Most of the better tools won't come exactly free of charge, but they won't break the bank either.
If you see that the math adds up, don't be afraid to invest a few bucks here and there in order to get the job done.
Don't hide things from your guests
I know how tempting it might be to just mask all of the problems that can be found with your apartment through the gift of Photoshop, but resist the temptation to do it.
Remember, the ultimate goal is to create a mutual level of respect and trust that will keep bringing new guests to your place. Don't throw it all away over some small initial profit.
Do not try to cheat the system
While Airbnb is well-received among both hosts and guests, and most people are thrilled to have this opportunity, there are always some who try to cheat the system.
In case you decide to do this, be careful, as you will risk getting banned from the platform, as well as losing all forms of host protection that the website guarantees. In case you've decided to pursue this line of work, stick to it and play by the book.
There are smarter ways to earn a quick profit. Good luck in your quest to become a great host!
Need more ideas to make money on the side? Check out:
5 Places To Sell Comic Books For Cash
Temp Agencies That Pay The Same Day
How To Flip Furniture For a Profit