The fictional world of comics can be a lot of fun and goes a long way in keeping you entertained.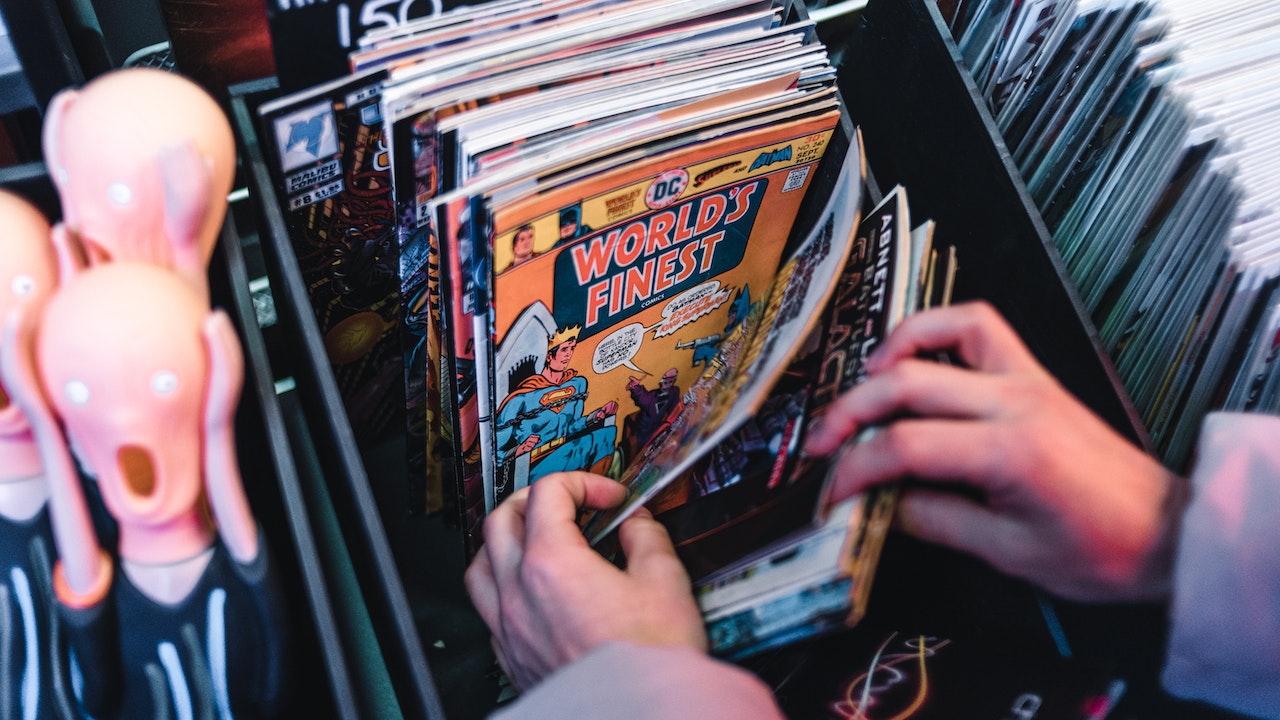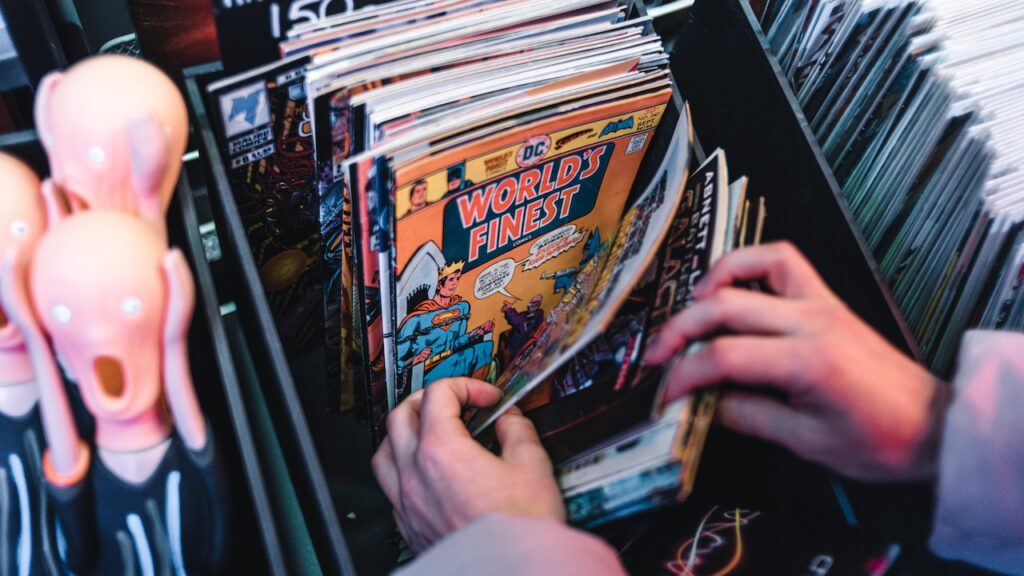 There are not enough novels a person can read and get bored. However, what to do once you have read the novel? A comic you read only consumes space, holding space for your new comics in the cupboard.
In such a case, the best course of action is to sell that comic! However, the real problem arises when looking for places to sell comic books. Fortunately, there are many places to sell your comic books easily!
So before curiosity kills the cat, let's get going!
MORE: 8 Places to Sell Old Vinyl Records For Cash
ComicsPriceGuide
ComicsPriceGuide is the ultimate website for any comic lover and those looking to sell. This website makes selling easy by giving you a quote for the comics and allowing you to sell them from your home!
All you need is your comic and the internet. However, you will need to create an account on this website to sell your comics. The account creation process is simple and takes little time.
Once you sign up on their website, use their "Handy Search" feature. This option will allow you to enter the futuristic details of your comic. Once you search and find your comic, you will soon obtain a quote for your comics.
You will also need to upload photos of your comics for further inspection. Your quotes will be based on the rarity and condition of your comic. After you get the quote, you can sell your comic by clicking the "Add to Cart" button.
After completing all these steps, ComicsPriceGuide will send you a detailed email about the selling process's next steps.
MyComicShop
Much like ComicsPriceGuide, MyComicShop has the same operating model; you enter your comics into their database, and they tell you about the price they are willing to offer for your books.
However, MyComicShop may refuse to buy comics from you if they get overstock on a certain comic. This website has a unique consignment system that readily accepts any individual ungraded comics or multiple comics worth $50 or more. They also accept graded comics worth more than $25.
When Selling through MyComicShop, they are also likely to charge you fees for selling your comics. The platform charges a minimum of $7 for individual and $12 for multiple comics. When selling multiple comics through MyComicShop, you can sell 10 comics together. If you add more than 10 comics to the bundle, you will have to pay an additional Dollar every time you add a comic to the pile.
MyComicShop also allows you to auction off your comic prices. Instead of selling them for the worked-out price, you can opt for auctioning them off. However, your chances of selling increase significantly if you pre-decide the selling fee.
This way, your comics are listed on MyComicShop's website and eBay, maximizing the potential of attracting a prospect.
OfferUp
While OfferUp is a website primarily dedicated to selling and purchasing comic books, you can sell and buy a huge number of things here. Compared to the other platforms of the same scope, OfferUp is a better option since it brings forth the users that recognize the true value of these collectibles.
To sell your comics on OfferUp, you must list them on the platform. Once you make a listing of your products, all you have to do is wait for a prospect to respond to your listing. Once you find a prospect, work out the details and set a place to meet with them.
If you want your comic books to sell quicker, try out the premium promotion service from the platform. Although using this service may put you behind $1.99 or 12.9% of your book price, you are likely to sell quicker by using this service.
eBay
eBay is one of the most renowned websites to sell anything from Funko Pops, broken Apple watches all the way to your comic book collection. With the platform gaining more than 3 Billion views monthly, it is highly likely to attract the right customer for your comic books.
Much like OfferUp, you must create a listing on eBay to sell your comics. You may need to add a description, rate the quality of your comic, and upload pictures for the prospects to review the product and quote a price accordingly.
One great thing method about eBay is its unique auction-selling system. Although users can sell their products for a fixed price, auctioning your comics can help you sell them off for a good value, depending on their rarity.
Heritage Auctions
Heritage Auctions is a great option to receive a fair value for many collectibles. This auction house is known for displaying a high range of collectibles, attracting the most passionate people to the sales.
This auction house has been in action since 1991 and is renowned for its upholding reputation. Heritage Auctions offers competitive prices for the people selling their valuables. Depending on the rarity of your collectible, when your comic book is placed in front of avid readers, they might offer you a good sum of money to own it. This way, you might be able to sell your comic book at a higher profit margin and get money to buy some additional comics!
Heritage Auctions not only allows you to sell, but it can also be a great place to look for your next comic book. Discover their inventory through their website to see if they have your next comic book. As a bonus for shopping from them, Heritage Auctions will give you free shipping over orders exceeding $100!
Final Words
Selling comic books is not simple as it seems and can leave you in a bind, especially when you do not know the right places to sell. Having said that, we have mentioned some of the best places to sell comic books.
However, when we talk about the best, the decision comes down to your personal preferences. While an option may benefit you, someone else may find another option more appealing.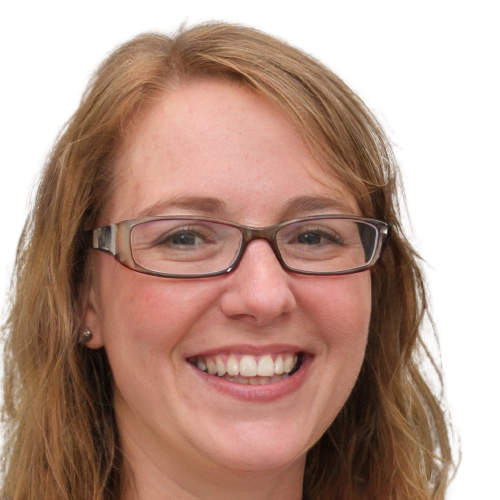 Hi, I'm Ashley a freelance writer who's passionate about personal finance. Ever since I was young, I've been fascinated by the power of money and how it can shape our lives. I've spent years learning everything I can about budgeting, saving, investing and retirement planning. So if you are looking for tips, advice, or just a little bit of inspiration to help you on your financial journey, you have come to the right place. I am always here to help, and I am excited to share my passion for personal finance with you.