Have you been looking for where to sell Funko pops? Or maybe before now, you have always thought that they are very hard to sell.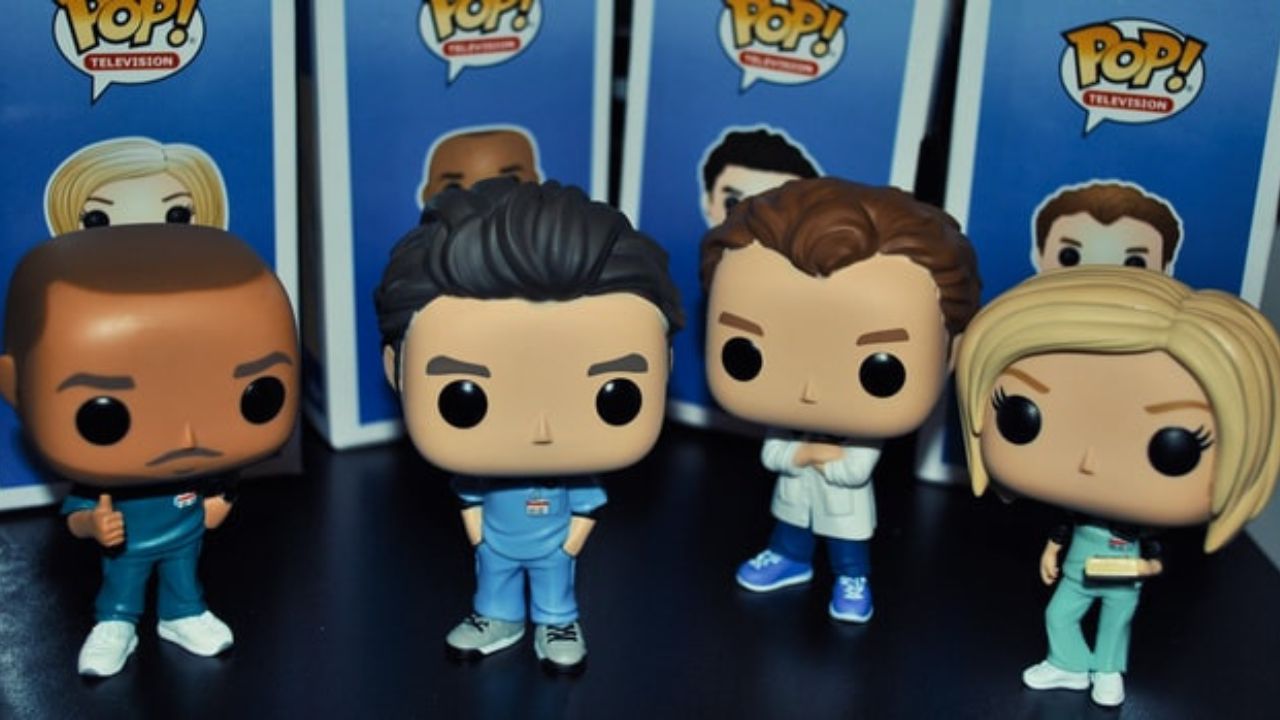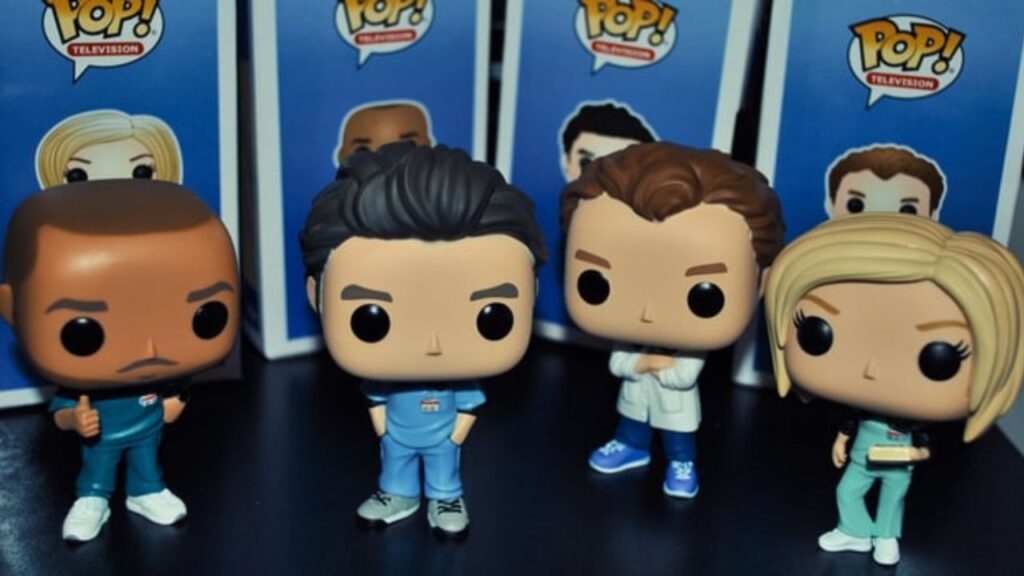 That would be very far from the truth. Today, just like in times past, many people place a lot of value in these collectibles and are willing to pay top dollar for them. Funko pops come in different shapes and sizes, and due to the rising demand, there is always someone who is willing to buy yours from you.
So whether you are looking to trade off your massive collection of pops or the few you have in your bottom drawer, there is a market waiting for you to sell them off.
So, let's check places you can flip your Funko pops online as quickly as possible.
Our Favorite Side Hustles
Download these apps and make extra cash in your spare time. Get paid to complete surveys or take photos around your city.
20M+ members
Average survey payout is $.50 – $3.00
Make money in your spare time
Trustpilot rating of 4.5/5 from more than 30k+ reviews
Earn money for simple tasks
Take photos of places in your city and get paid
Over 10M users
Get PayPal cash and free Bitcoin
Where to sell Funko pops
Now, let us review some of the places you can sell your Funko pops for a good price online.
eBay
eBay is one of the best places to sell Funko pops because there are thousands of sellers looking to buy them on this platform. You can list your pops on your page or sell them via eBay franchises.
All you will have to do is to create a listing page and upload clear images of your pops on the page for interested buyers to see. You can pick one pop from every box and arrange them on a table or flat surface before taking a picture.
If they have any flaws, you are expected to list them as well as mark the "Used" icon, so buyers know what they are buying to avoid future disputes.
Funko pops collectors are quite picky about the pieces they buy, so you want to make sure the box is in good condition, and your listing provides accurate representations of the pops.
As long as you have a PayPal account, you can sell your pops on eBay but note that the platform takes a 10% cut from the sale. With the amount of traffic eBay gets, you should be able to sell yours within days or weeks if they are in good condition.
Besides, on eBay you can sell used Disney VHS Tapes, board games, or even your prom dress.
Facebook Community Sales
Another place where to sell Funko pops for cash is Facebook Community groups. These groups are quite popular for sellers who don't want to pay the 10% commission fee demanded by eBay.
You will find community groups on Facebook dedicated to anything that has to do with Funko pops. Here, buyers, sellers, and facilitators coordinate to trade pops.
What makes these groups a huge draw is because of the level of transparency. The buyers and sellers are accountable to each other, and you know who you are dealing with at every point in time, so the chances that you will get scammed are low.
The only downside to FB groups is the level of competition, so you require a lot of effort to get the attention of buyers.
Lot Sales
There is another method sellers who want to get rid of large units utilize, and that is lot sales. Lot sales involve selling many units at discounted rates instead of spending so much time and energy selling them in smaller units.
You can mix your higher value pops with the not so valuable ones. While you can do a lot of sales on eBay, there are special online platforms dedicated to marketing large volumes of pops.
If you have so many pops to sell, you can use established lot stores to sell them off. At the end of the day, your take-home profit will be similar to how much you would have made had you spent time selling only the more valuable pops in bits.
Mercari
Mercari is a popular e-commerce platform that allows users to buy and sell a wide variety of items, such as Star Wars toys and Funko Pops. The process of selling Funko Pops on Mercari is relatively straightforward.
First, you need to create an account on the platform and set up your seller profile. Then, you can list your Funko Pops for sale by uploading photos, writing descriptions, and setting your desired price.
Once your item is listed, potential buyers can browse and make offers. If a buyer is interested in purchasing your Funko Pop, you will receive a notification and can arrange for payment and shipping.
Craigslist
What sets Craigslist apart, especially for those looking to sell Funko Pops, is its simplicity and direct contact with potential buyers in your area.
You list your items, set your price, and interested parties reach out to you directly via email or phone. It's straightforward, and there's no middleman taking a cut of your profits.
Transparency is also a key factor on Craigslist. Although you may not have the same community accountability as on Facebook, you can still vet buyers through communication and, if desired, meet them face-to-face for the transaction.
This personal interaction often reduces the risk of scams, as you know exactly who you're dealing with.
The competition on Craigslist can be a double-edged sword, though. On one hand, the localized nature means you might not have as many Funko-obsessed competitors in your area.
On the other hand, Craigslist's broad categories and general audience might make it harder to catch the eye of specific Funko collectors.
Local Collector's Stores or Comic Book Stores
In addition to online marketplaces, you can sell your Funko Pops at local collector's stores or comic book stores.
These types of stores specialize in collectibles and often have a dedicated customer base who are interested in purchasing Funko Pops. In fact, some stores may even buy your collection directly from you if they are looking to stock up on certain items.
Advantage of selling to local stores is that you can avoid the hassle of shipping and handling, which can be time-consuming and expensive.
Additionally, selling in person can provide you with the opportunity to negotiate the price or receive cash on the spot, rather than waiting for payment through an online marketplace.
OfferUp
OfferUp is a great Facebook Marketplace alternative, particularly appealing to those who want a user-friendly platform with a focus on local buying and selling.
It's become a popular choice for Funko Pop enthusiasts looking to buy, sell, or trade their collectibles.
Like Facebook Community groups, OfferUp allows sellers to connect directly with buyers in their local area, but it takes the process a step further by providing an in-app chat system.
This can make communication more streamlined and adds a layer of privacy, as personal contact information isn't initially shared.
What sets OfferUp apart is its user rating system. Both buyers and sellers can leave feedback, and this creates a level of accountability similar to what's found in specialized Facebook groups.
You can easily check a user's history and ratings, giving you more confidence in who you're dealing with.
Flea Markets
Flea markets are a bit of a hidden gem when it comes to selling Funko Pops.
Unlike online platforms, flea markets offer a unique and nostalgic selling experience that can be both fun and profitable. They're akin to treasure hunts for collectors, and this makes them an appealing option for Funko Pop sellers.
One of the biggest draws of flea markets is the face-to-face interaction you have with buyers. People visit flea markets looking for unique finds and bargains, and your Funko Pops can easily become the highlight of their day.
You can share stories, discuss the characters, and bond over the shared enthusiasm for collecting.
Unlike online marketplaces where fees can eat into profits, flea markets typically charge a flat fee for a booth or table. You keep whatever you make, giving you full control over pricing and negotiations.
Facebook Marketplace
Facebook Marketplace has become a go-to destination for buying and selling locally, and it's a great place to list your Funko Pops for sale.
The main advantage of Facebook Marketplace is its accessibility. Most people already have a Facebook account, so listing your Funko Pops is as simple as snapping some photos and crafting a catchy description.
Potential buyers in your area can easily find your listing, and communication is a breeze through Facebook's integrated messaging system.
But, if your Funko Pops are unique, rare, or collector's items, Facebook Marketplace might not be the best platform to sell them.
The general nature of the Marketplace means that special pieces might not get the attention and valuation they deserve.
For truly unique Funko Pops, Facebook Community groups or eBay might be more suitable platforms.
Reddit
Still looking for where to sell Funko pops? You can try Reddit. r/funkoswap, to be precise.
Just like Facebook, Reddit has loads of exclusive subreddits for Funko pops. On these forums, people share pictures of their pops.
While not every member is looking to sell or buy pops, there are active collectors in these subreddits who buy them.
To sell on these forums, you need to adhere to their rules. You also need to know that the rules here are far more stringent than on Facebook, and buyers are very choosy and demand significant information on the items they buy.
While you may not make much profit from Subreddits, at least you still get to sell off Funko pops that you have no need for. On top of that, you don't pay any commission from the sale, so you keep all the proceeds.
How to determine the value of your Funko pops
Before we show you where to sell Funko pops, you first need to know how to determine their value. Funko pops are classed under collectibles, and their prices are never the same since they change depending on their demand.
Furthermore, Funko pops are of different types, with some having thousands of individual figures while a few were only released in limited value
This is why some Funko pops never accumulate value. In fact, most do not, but the ones that were released under limited editions accumulate value after a while when they are no longer available on supermarket shelves. So what is the best way to determine the value of your Funko pops?
The easiest way to do that is to use Value aggregation websites like poppriceguide.com. This site has an inventory tracking tool that provides users with evolving prices of different pieces.
Another way to evaluate price is to look at eBay listings to see how many different pops are going for and compare their prices with yours.
Conclusion
If you have been looking for where to sell Funko pops, we hope this post has thrown more light on online mediums where you can do so.
These mediums provide you with access to buyers and collectors, and you can utilize all of them to find a willing buyer who will offer you a very good price.
More From Dollar Sanity:
9 Places to Sell Beanie Babies for Cash (Near You)