Want to learn how to sell on Amazon?
Then you're in the right place! This guide has everything you need to know about selling on Amazon.
You've probably heard a thing or two about how to sell on Amazon already. At the end of the day, this powerful website is revolutionizing the game, with huge amounts of money changing hands constantly. And how can you sell on Amazon? Take a few moments to read through this guide, and you'll find out soon enough.
How to become a major player in the market?
First and foremost, as with many other jobs, you have to make a name for yourself. Luckily, Amazon is taking care of the third-party sellers quite well. In fact, it's these exact sellers that generate half of the overall sales done on the website.
There is a famous quote which says that 80% of success is just about showing up. Truth be told, the same can be said here as well.
Watching and studying from the sidelines will do nothing for you, so go out there, and grab the bull by the horns as soon as possible. Here's how to start.
What to sell on Amazon? Do your product research
I already published a guide on how to find profitable products to sell on Amazon but here is the TL:DR: Finding products is just a small piece of the puzzle.
For me personally, much more important parts come later on, and those include shooting images and ranking up, just to name a few.
Most online guides would tell you to focus on items that are lightweight, not too bulky and fairly cheap, but guess what, the biggest competition can be found there as well.
Think about it for a second. People usually take the path of least resistance, it's in our nature. However, because these paths are so crowded, there's a huge possibility you won't ever make it to the top.
Let's also mention one other thing people get stuck on quite often.
You probably heard the expression to follow your passions, and that work won't ever become a chore this way. Well, guess what, work is supposed to be hard.
Truth be told, most major Amazon retailers aren't even in the slightest interested in the stuff they sell. So, how did they get there?
They did extensive research on the topic, found out that the competition has some wiggle room, and they went for it. My intention here is not to sound like Floyd Mayweather, but the man does have a point when it comes to hard work. I guess they wouldn't call him "Money" for nothing!!!
The most popular product research tools are Jungle Scout and Unicorn Smasher…
Here you can read our JungleScout review. You can sell on Amazon without those tools but also you can dig without shovel…
Any sort of product shortcoming in production will impact you negatively in the long run, So MAKE SURE YOUR PRODUCT IS REALLY AWESOME NOT JUST OK.
Ways to Sell on Amazon?
There are three major paths one can take on Amazon. Depending on the one which you choose, you'll also have to assemble the budget accordingly. Naturally, the first thing you need to have is the product. You can purchase it in one of these ways:
1. Wholesale
You choose a product of your liking, and sell it across as many platforms as you desire. problem is that many manufacturers don't want everyone to sell on Amazon, or any online website and they refuse to deal with Amazon resellers.
If you want to get approved as a wholesaler then I suggest that you spend some time setting up a Shopify store dedicated to their industry before contacting them. It will cost you $10 for the domain and $30 for the monthly Shopify subscription.
You'll need a good looking site that looks like it gets a fair amount of traffic to succeed at this. It's a tedious process but worthwhile. Be careful – Wholesale margins are razor-thin.
2. Private Label
In my opinion, this is the way to go. This option includes the ability to customize the products you're trying to sell. I am not in PL and I can tell you, there are three ways to succeed.
Cost leadership. Some will say it's not possible to land a product at $4. It's not only possible but very easy as long as you can ship by the container. But is a newbie going to ship an entire container on a hunch that their product will do well? Probably not.
Niche leadership. You'll sell on Amazon a product no one else is selling. Hard to find? No, as long as you are familiar with a specific niche. Example – a specific part of a specific piano.
Quality leadership. If you want to make real money, run a real business. That means thinking about how you can add value to the customer. MAKE AND SELL QUALITY PRODUCTS!!! You might not make as much initially if you have to price them to compete with lower quality products, but when you start stacking up 100+ reviews that average 4.5 stars and up, you can more than makeup for early losses. Even though the competition is greater than it was 1 year ago QUALITY PRODUCTS make an important contribution to long-term revenue and profitability. They also enable you to charge and maintain higher prices.
3. Retail Arbitrage
Simply scour the internet and your local stores, searching for the best bargain deal to sell on Amazon. After you get the desired products, resell them afterward.
Just make sure you don't sell anything that is restricted.
A good thing with this model is you can do as much or as little work as you feel like and If you like to churn credit cards for points, you can run 1000s of dollars through multiple credit cards each month and earn a TON of points. Fly anywhere you want for free 🙂
If you choose wholesale, you should focus on finding niches that aren't already being sold by your competition. If the products in question aren't even listed, and there is a true demand for it, do not hesitate for one second, or someone else will take your spot.
One of the best ways I found was to choose products which are popular among immigrants in the US. People can get used to certain products, and they won't be able to give them up so soon. Unfortunately for them, there aren't too many retail options out there, and that can be your time to shine.
For example, Chicago is heavily populated by Serbians, and one of the most famous products in their homeland was the Saljic crème. The demand was great, but the supply was nowhere to be found, so I jumped on the opportunity and took it. Trust me, it paid off big time. The problem with wholesale is that you probably not going to get anywhere close to top pricing with $5k or even $10k to work with.
On the other hand, selling a private label on Amazon gives you the best opportunity to build your own brand. In the long run, this can lead to huge success. $5k is more than enough to get started. Try to find a product that has a landed cost of no more than $5-$7 and start with an initial order of around 500 units, so in theory that would only cost you $2,500 at $5 per unit.
It goes without saying that the last option is the best solution for individuals strapped for cash, as the initial investments don't have to be huge. Simply move along at your own pace, and you'll see the results in just a couple of months.
However, once you become a major player, you'll realize that this path has some downfalls as well. The primary one would of course be, the lack of money to be made. Sure, you have the possibility to earn a few bucks, but compared with the other two options, this one brings in the smallest profit margins.
How Much Money Do I Need To Sell On Amazon?
Let's jump to the section which stresses out most of the beginner, so we covered The costs of starting Amazon business in the past. Whether you'd like to admit it or not, chances are you're working on a tight budget. Don't worry, there are ways to work around it.
Start off small. Don't go all-in from the start, even if you believe that your idea is the greatest thing the world has ever seen.
Remember, the market is the one that gets to dictate the terms, regardless of the quality of the products you're trying to push. In order to test your items, buy a smaller batch at first, and see how it fares against the competition.
Amazon has two basic types of profiles: professional sellers and individual sellers. Individual sellers are faced with a $1 per item sold fee, while the professionals are looking at a $40 per month fee, regardless of the number of items sold.
The math is pretty clear with this one. I never had an individual account. I went straight to professional, so should you. I'm not very interested in selling less than 40 units a month, and I also want the data that only the professional account offers.
40 units a month is the break-even number. This should be very easy to accomplish within your first month of selling
There are other things that the professional account affords you, but the main other thing is the ability to run Amazon PPC.
If you are reselling products this may not interest you, but if you are selling your own products, then it can make or break your success.
Can I bring something new to the game?
Sure you can. You don't have to create anything new, even Elon Musk didn't create anything new. Electric cars existed before but he pushed them out with his execution.
If we talk about the private label then you can simply make a product with different materials. I.e. Toothpicks out of the olive or almond wood and voila, you have a new type of toothpicks.
With proper execution, people would be willing to pay more than for regular toothpicks.
Same as with Himalayan salt.
People are willing to pay more despite no scientific evidence proves it provides more health benefits compared to common table salt. The same goes for the iPhone…You should improve an existing product, not create a new one.
Wholesale? With millions of people searching for products online every day, how can you be the one that's getting the best deals possible? Sometimes, the best route is the old-fashioned approach.
Let's clarify this a bit more.
Every city has an industrial area, so find the one closest to your place of residence. Bring a paper and pen (remember, we're doing this the old fashion way), and write down the businesses you come across.
After you get home, do some extensive research on the brands, and find out whether or not they are in the business of online sales. The ones that aren't are your targeted suppliers.
As we already said you need to do is create content regarding their products online, and list them afterward. The best thing about this move is that you don't even have to buy anything up front.
When the items start selling, you simply jump into your car once again and purchase them on the spot. Remember to always ship out the purchased products as soon as possible. Once the job starts to wear you down, and you get the constant flow of new customers, you might want to consider FBA.
There is some real money to be made strictly from distributing, so stop feeling sorry for yourself, and get right to it! Plenty of successful entrepreneurs started off this way, with nothing more than $500 in their pockets.
Invest in packaging
We know how wild this idea may sound to some people, but hear us out for a second.
You probably underestimate how much people care about packaging, for a $30 item (selling price) and up definitely worth to spend an additional 1$ on the packaging.
Sure, the costs can mount up pretty quickly, but it's also extremely important to end up with satisfied customers, and one of the easiest ways to leave a positive first impression is to make your products look expensive.
It doesn't take much investment either. In fact, there are tons of websites out there that can hook you up with some quality design for only $1 per item.
Not only that your products will look supreme, but it'll also make them very unique and special, and both of those things are extremely important when it comes to building a strong brand.
Of course, retail packaging such as boxes built in the US tend to be crazy expensive, so don't be afraid to contact some Chinese suppliers and save some big bucks along the way.
The place to find the ideal supplier
As you might've assumed, the answer is very simple, go to Alibaba. This popular website is home to almost every major Chinese manufacturer.
But wait, what about the horror stories? Think about it for a second. The sheer number of suppliers on Alibaba is so massive that there have to be some bad experiences here and there.
Statistically, it's practically impossible to avoid such a thing. Still, if you're patient enough, and you know what to look for, you're guaranteed to find the ideal supplier sooner or later.
Oh yeah, there's also one important rule when it comes to Alibaba: there are no famous brands here. We believe that you're already up to speed with Chinese rules when it comes to copyright, and if not, do your research right now. Other than that, this will be the perfect place to start your business.
In one of our most popular articles, we go into details on How to source from Alibaba from Start to Finish (Templates, Tips, Examples, and spreadsheets)
In short, Alibaba is by far the 100% best place to source products to sell on Amazon. There is not even a question.
Every company that is on DHgate or global sources or made-in-china is on Alibaba but not every company on Alibaba is on those sites.
Alibaba has the biggest selection and it is not even close. As someone looking for product ideas with the best selection, there is very little reason to look elsewhere.
How to launch your product on Amazon
OK, so you've finally acquired some quality items you wish to sell, and here comes the cool part: getting to sell it and turn it into profit. Still, you cannot simply toss it on the market and hope for the best. At this particular time, I'd say that you're about halfway through your journey.
First of all, you'll need to invest some more money in marketing. Believe me guys, this is a must, it's not something you can skip or negotiate over. Investing in PPC right off the bat won't get you immediate sales numbers, but it will get you something else which is much more critical in the long run: information. By knowing what the buyers are searching for, you'll be able to build a strong campaign and get a good realization regarding your desired price range.
Do not be afraid to use all sorts of tools that can help you out. I usually go for the trusted route of Jungle Scout, Amztracker and Feedback Genius. Not only that you'll get a fresh batch of ideas for keywords every time, but you'll also be able to build stronger descriptions of your products as well.
The easiest and most expensive way to rank up is to lower your price and overspend on PPC but I suggest to go another route…
Here is how our product launch flow is supposed to work
Get reviews any way you can. Reviews in my experience come in slowly, even via giveaways like JumpSend but giveaways will help boost page rank. During our last launch a few months ago we were able to get to the front page on some key terms with a 70% discount to about 100 people. Now people are seeing our product, otherwise, it's buried on page 853. We spread the giveaway approvals over many days keeping them at 5-10 a day to stagger the daily purchases to build sales velocity
Respond to every single review and make sure you use your keywords in your responses. Trust me, your listing will start indexing on google for those keywords. That's Google SEO 🙂
Decrease your price slightly below your competitors to increase the conversion rate
Run Amazon PPC (both, manual with and auto). Bid depends on your competitor's bidding. The auto campaign will cost you money and probably not gain you a lot of sales, but what it does do is give you valuable information on what people are searching for and what Amazon thinks your product is
Run FB ads using Super URL to increase your rank for desired search terms. Super URL makes Amazon think that your visitors searched for your targeted keywords instead of just coming directly to the listing. This leads Amazon to rank your products higher in the search engine, leading to more sales. You can use Amztracker to generate Super URL
After 4-6 weeks our item should be profitable and you should have enough sales velocity to increase the price and start with some decent profit.
Manage Amazon PPC, reduce costs and ACOS. Use the User Search Term report to build a proper campaign. You should know what keywords out of the auto and manual broad that you definitely do NOT want to be showing up for.
After a while your sales will start to slow down a little bit, so once again you should decrease price and increase ad spend to retrieve your sales velocity.
Before anything, please DO, JUST DO your due diligence. Don't be like sellers that have a goal to spend 10.00 per day on PPC and you have 5 sales per day? That isn't even close to enough data to evaluate anything.
That isn't a strategy – that is…
I don't even know what it is but definitely not a strategy. Make a strategy right away. What are the numbers, what is the goal, what are your forecasts, how much you will invest? At what point you can expect the profit? Will you start the price low or high? Etc, etc…
Listen carefully, there's no better way to rank up than by overspending on marketing, and dropping down the prices to the bare minimum. At least, that seems to be the case in the early stages.
Yes, you won't get your money back from this investment right away, but you absolutely cannot skip these costs if you ever dream of making it big. From the very start, most of your sales are actually gonna come from these marketing activities.
Once you rank up, bump up the prices, and you'll see a constant influx of organic sales. If fact, the sheer number of organic versus ad sales can be a great indication of when it's time to beef up your prices.
As the number of organic sales starts to grow, you might want to start making the transition towards that sweet sweet profit.
Do I need to have an LLC to sell on Amazon
This is one of the most common questions and the short answer to that is NO, YOU DON'T! You don't need it to register and sell on Amazon nor you need it to register on Alibaba.
Long answer: This really depends on a few factors….
The biggest benefit of having an LLC is in the name – limited liability. What products are you selling? is there really any liability involved?
If you are selling books then there is no reason to have an LLC right away but if you sell items that can pose some sort of liability then do it, DO IT NOW before you get in some kind of trouble.
Just imagine a situation – someone buys a candle and they burn their house down, they'll likely sue Amazon, you, and the manufacturer. You may or may not be held liable, but it's not cheap to defend. If for some reason you are held liable, the LLC will protect your personal assets (house, car, smartphone, etc).
LLCs don't have any effect on taxation. It's a pass-through entity so it won't make a difference at all in what you pay. If you're interested in slightly reducing your taxes, you'll have to go the S-Corp route and do a mixture of paychecks and distributions. An S corporation would provide you ample tax savings.
You could pay yourself a reasonable salary and then take the rest of the money as a distribution allowing you to bypass self-employment taxes on the distribution amount. So as of right now I would encourage you to continue operating as a sole proprietorship, do a good job managing your bookkeeping and possibly create a DBA (doing business as) It's more complex and needs a little bit more oversight, but saves you money in the long run.
DISCLAIMER: I AM NOT A LAWYER OR CPA SO PLEASE TAKE MY ADVICE WITH GRAIN OF SALT and talk to your local CPA about this, he should know a lot about your local tax laws.
Are the photographs truly that important?
Yes, yes they are.
Not everyone is born with strong presentation skills, and we don't all have access to fancy equipment or professional photographers, but guess what, you don't have to.
There are more than enough tutorials out there on how to capture the best photographs, and they work most of the time. The best thing about it? You don't even need to have an expensive camera to make it work.
Even mobile phones make more than decent photos these days, all you have to do is create the best possible conditions. This means taking the photo in a well-lit room, and preferably in front of a white background. If you don't believe my word, just look at one of those YouTube tutorials on the subject.
You'd be amazed at what you can do with some decent filters and a steady hand. Naturally, if you don't have the time or the desire to explore this option, you can always hire a professional, but be ready to pay up, if that's the case.
How to get a logo for cheap
I know you've already heard of Fiverr, but did you actually use it? Well, here's your chance to try it out. Now, let's be honest here for a second.
Having your logo done for $5 is great on the financial side of things, but is it really the way to do it? In my opinion, it's not. Don't get me wrong, there are some good designers on Fiverr as well, but most of the time, it's a hit or miss, and you wouldn't really want to risk it with such important things.
What you can do is hit one of the freelance websites. There are some exquisite designers to be found there, so pick the one that offers the best deal, and work out a solution. It can pay off big time.
Wanna save those 5 bucks? 🙂 Follow this one step guide on how to create a logo…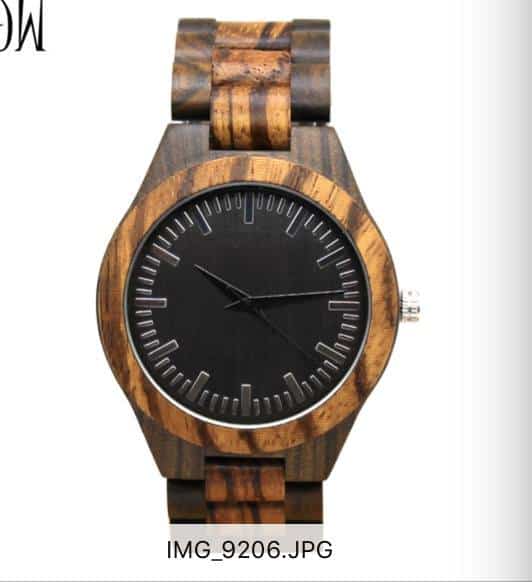 MS Paint – and…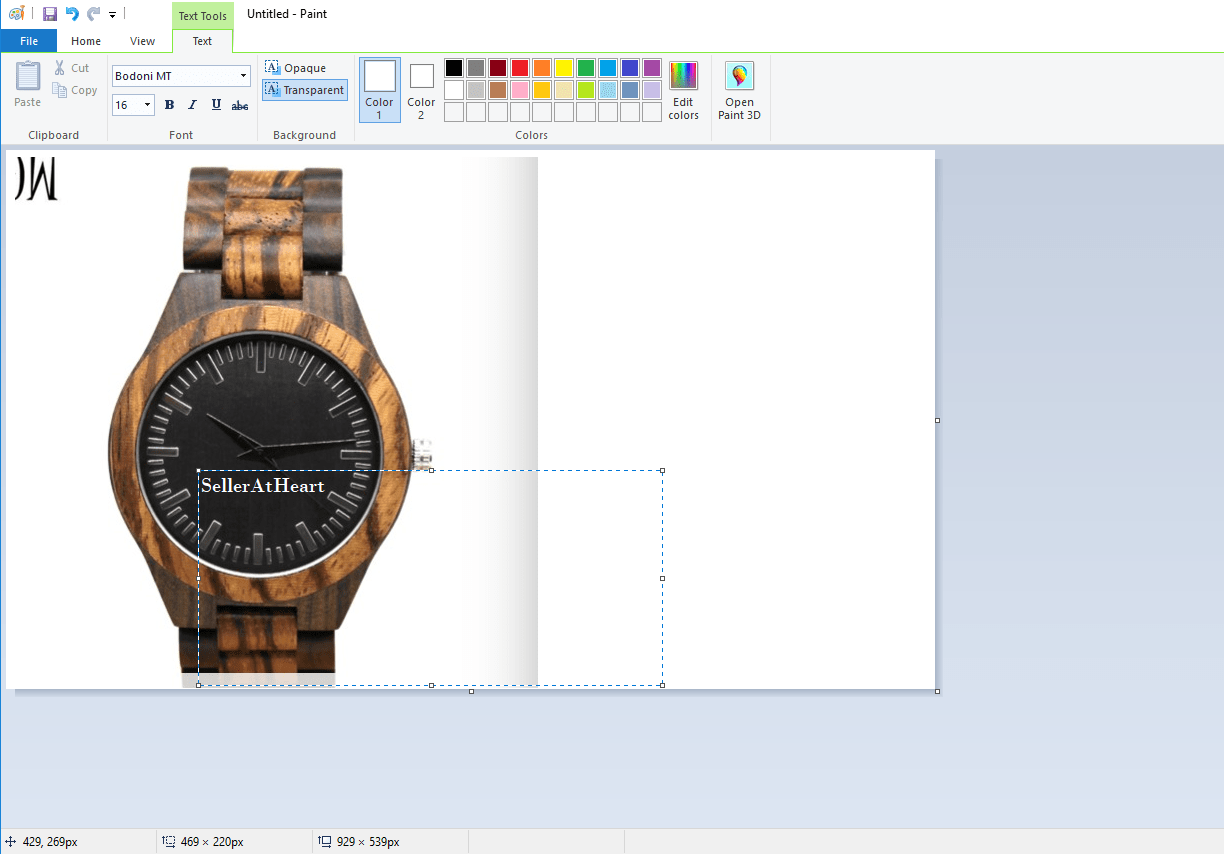 Now, I am sure you can do it better than me 🙂
Find the right price
Do not overestimate yourself from the start! Most sellers go with the high prices from the start and get nowhere fast…
Still, if you put the price too low, you will suffer some losses. So, what's the solution? Gut it out! For example, I always start with a really low price, but I keep track of the profit margins. I give it two to three weeks, and by then, I hope to make it to the bestseller list.
Luckily, there comes a time where you can turn those losses into profit, and this is it! Raise your prices once you get here, and keep track of the numbers.
Sure, you might suffer in the beginning due to low pricing, but once you hit your stride, you'll realize that it was a small price to pay. Naturally, you have to do your research and check out the competition first.
For example, products in the beauty industry tend to sell better if you price them higher. But wait, what's the deal here? Buyers are oftentimes willing to spend more money on the product when they seem to think that money equals quality.
Be careful, though, as most products don't fall under these rules. When it comes to books, sports equipment or Tupperware, the magic margin is at $20, so set up your prices accordingly to the demand.
There's one other important note here I'd like to share. It's incredibly important to maintain that high ranking. If you raise the price by too much, chances are your sales numbers will take a hit.
If your rankings slide too much, you can slip right off the first page. It might not seem like a big deal, but when this happens, it's time to act fast and consider lowering the prices a bit once again. The competition is always looking for elbow room, and you're going to want to avoid that downward trajectory as soon as possible.
I've seen my fair share of a stubborn seller who wouldn't budge on their profit margins until the very end, and by then, it was too late to make a comeback. Finding the right balance is the most important thing you're gonna learn over the years. This is especially true for sellers who have seasonal products.
Keep the prices on the low during the slow times of the year, and do your best to maintain that BSR. Once the customers come, bump up the prices and make sure that all of your hard work starts paying off.
Small tricks of the trade when it comes to receiving positive feedback
Having a ton of great reviews is awesome, but it's not an easy job to get there. As with many businesses, the hardest part is actually getting the ball rolling, and finding a way to keep that positive momentum.
When it comes to Amazon, customer feedback plays a huge role. However, you have to approach things the right way. Spamming your clients with emails on a daily basis will do nothing for your campaign.
In fact, it can have a completely negative effect, and it might get you on the blocked list in a second.
So, how exactly should you pull this off? Let me give you an example. If you're selling basketballs, don't send an email with the title, "Are you happy with our product?"
People get constantly bombarded with those emails, and they delete them without even opening 100% of the time. However, if you just switch the title to "How to improve your jump shot", and point them to a cool blog post or a video, you'll get it done.
All that's left to do is to implement a call to action around it, and hope for the best. Now, I'm not saying it will work out every single time, but you'd be surprised at what you can accomplish if you put just a little effort into it.
But, what about those negative feedbacks? Listen, no matter how good your product is, some people are bound to leave you a 1-star review. Whether they are just mean, or they actually had a bad experience with your product, it's absolutely vital to respond to every single negative review you receive.
Not only that you'll potentially get to resolve the issue they had, but your other customers will appreciate the fact that you're there to provide the full service. Every responsible business needs to address these issues fast and with a concise plan of action.
If you don't want to send dozens of emails per day you can use Feedback Genius to automate the process. This app sends auto-feedback pop-ups to thousands of orders on a daily basis.
The influence social media has on our lives is oftentimes overlooked. Compared to just a couple of years ago, our whole way of communicating is way different nowadays.
Major businesses were quick to realize just how beneficial social media profiles can be to their goals, and they capitalized on that from the start. When it comes to Amazon, there is a specific plan one might follow to achieve success. In this case, I will be talking about Facebook. Still, there are some rules one must follow.
First of all, it's necessary to select a highly targeted niche. Narrowing down your targeted audience will provide you with better results. In case you don't do this the correct way, you'll basically just be spending your money needlessly.
Retrieve as much data from your existing pool of Amazon buyers as possible, and try to find a pattern. Look at the gender of an average buyer, their age, race, and place of residence, just to name a few things. Also, do not be all over the place. Pick a few products, try to establish your own brand, and stick to it!
Getting a huge number of unique customers isn't going to happen overnight, but if you drive the traffic long enough, you'll end up with a decent number sooner or later. Set up a Shopify account and try to make it look as professional as possible. Judging from my own experience, I have to say that I had my initial doubts, but after just one week, I quickly changed my opinion.
Now, I realize that my products might be picture perfect for this type of marketing, but I firmly believe everyone can do it, if they only apply the right game plan.
Get in Amazon Brand registry
Trademark is 100% required for brand registry since May 2017 you will either need to apply for a GTIN exemption or purchase UPCs from GS1.
You can fill the USPTO form by yourself for only $225, but still, it will take more than 6 months before it's fully approved.
Currently, to enroll a brand in Brand Registry, you must provide the following information:

Brand name that has a live registered trademark.
Government Registered Principal Trademark Registration or Serial Number. For USPTO marks, the Mark Drawing Type must be equal to one of the following and the text much match the brand name:

"1 – TYPESET WORD(S)/LETTER(S)/NUMBER(S)"
"3 – AN ILLUSTRATION DRAWING WHICH INCLUDES WORD(S), LETTER(S)/NUMBER(S)"
"4 – STANDARD CHARACTER MARK"
"5 – WORDS, LETTERS, OR NUMBERS IN A STYLIZED FORM"

Images of the brand's logo.
Images of products and packaging that carry the trademarked brand name. If the product is not branded, the packaging must be branded.
A list of product categories (e.g., apparel, sporting goods, electronics) in which the brand should be listed.
A list of countries where the brand's products are manufactured and distributed.

If your brand is not currently eligible to enroll in Amazon Brand Registry, you may still qualify for a GTIN exemption. More information about eligibility requirements for GTIN exemption can be found here. Please note that this link requires a Seller Central login.
Can this be a long-term deal?
This is the question I get asked a lot! Most individuals seem to think that selling products on Amazon is only a short-term strategy, and I can kinda see where they're coming from. At the end of the day, there are no rules to this thing, but there are some general guidelines everyone can follow.
For starters, you always want to be the one that brings in innovations. Jumping on an idea early is the way to go. If you catch up late, you're as good as gone, because the competition will always have an upper hand on you, as they have much more data to analyze. Also, if you score big, don't think that you'll be there forever.
Keep a close eye on the competition, and crush them by adjusting your prices or with an aggressive marketing scheme. Lastly, don't fall into the same trap smaller businesses oftentimes do.
Don't overreach and always deliver quality products! It seems tempting to cash in on the first chance you get, but that strategy won't lead to gaining long-term customers.
Instead, try to over-deliver, and build relationships. In this way, your Amazon business can last a long time!