Are you looking to start your own business and make some extra money on the side? Buying from Alibaba and selling on Amazon might be the perfect opportunity for you.
Alibaba is one of the world's largest online marketplaces, and Amazon is the world's largest e-commerce platform. By sourcing products from Alibaba and selling them on Amazon, you can take advantage of the low cost of goods in China and the massive customer base of Amazon.
However, before you jump into this business model, there are a few things you need to know. In this blog post, we'll cover the basics of buying from Alibaba, selling on Amazon, and some tips to help you succeed in this exciting venture
In this post, I will share email templates, spreadsheets, and tips on how to negotiate, haggle, and communicate with suppliers, and how to source your product from Alibaba,  import from China, and sell on Amazon.
Finding the right supplier on Alibaba is the secret to being successful in the Amazon business. No one here is going to divulge their exact source. It is your single most important asset when it comes to selling on Amazon FBA.
You can have all the capital, know-how, and resources in the world. But if you don't have a source or a manufacturer, you are DEAD in the water.
How to buy from Alibaba and sell on Amazon
It's the first step to a successful Amazon business, or ANY business really.
A restaurant is nothing without recipes, a blog is nothing without writers and a tech company is nothing without its programmers and engineers.
Same with FBA, if you don't have a product to sell, you have no FBA business.
In this post, I'm gonna share spreadsheets, message templates, and a strategy for calculating which supplier is best.
Things to know when buying from Alibaba and importing from China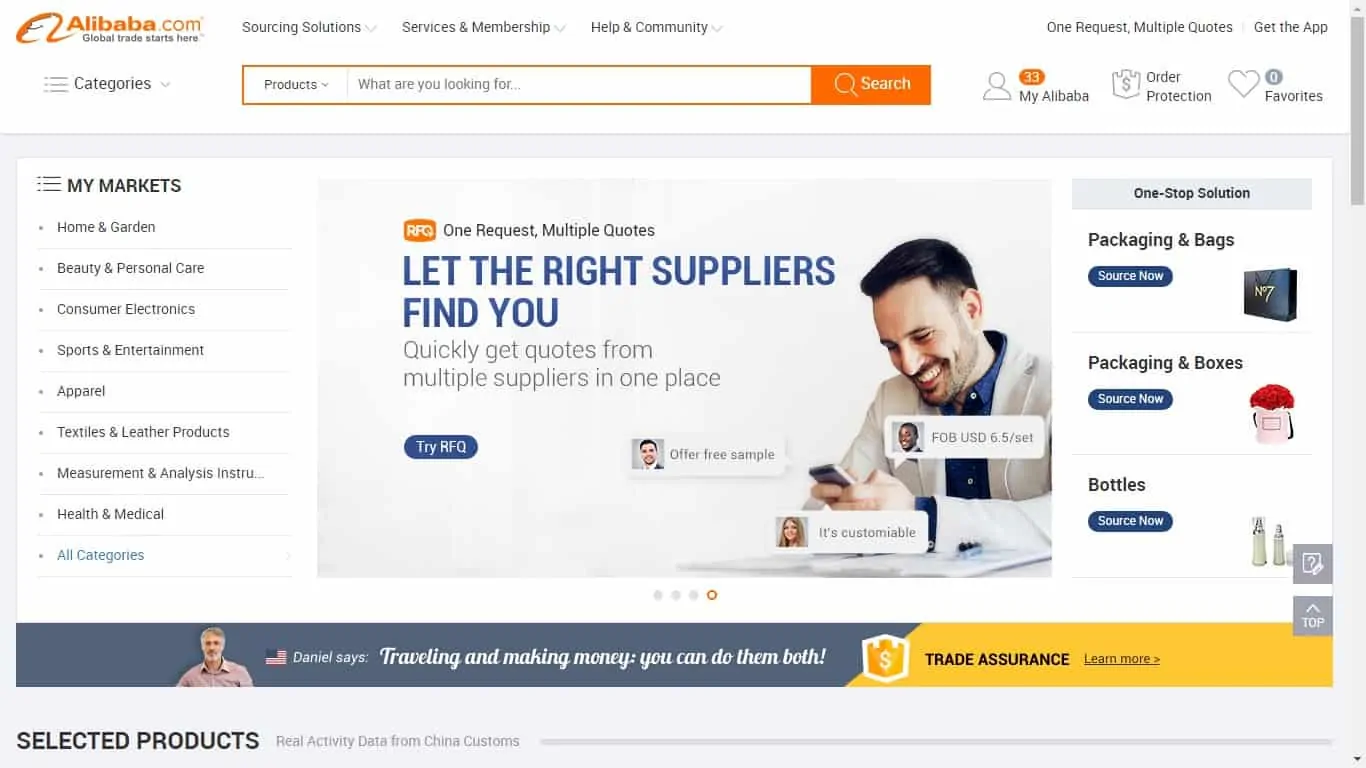 Everything is negotiable with sellers from Alibaba
Do not exaggerate when negotiating with a seller, your goal should be to get a fair deal, not a good deal.
You have to be careful though because if you keep pushing on price and they believe you won't reorder without a lower price the factories WILL sacrifice quality to meet your price.
If they are forced to lower a quote then they might use inferior materials and with the Chinese unless you're strict and clear on what you want then quality could be a real issue.
The best thing to do is to compare prices and to tell the supplier that there are other manufacturers offering this product at competitive prices. Quality and profit margin is more important than getting a good deal in my opinion.
I learned not to push too much in price since I have had already quality problems.
The key to avoiding this is to specify the quality you expect for the product, this is very important, size, color, materials, tolerances… with this information on the table, you can negotiate better prices.
You don't want to get a better price at the expense of lower quality.
For small initial orders, I usually offer 60% of the first quoted price.
In general, I get the best price after the 2nd reorder because by that time they feel that I will be a long-term customer and I normally get 30% off of the initial quote.
Try to find the original manufacturer instead of the many middleman companies that are out there.
Unfortunately, in my experience, this was pretty tough since there is not much info out there for most of the companies so one doesn't know whom to trust.
Once I got lucky ordering from Aliexpress and one of the products I purchased had the manufacturer's information (Website, phone) inside of the packaging.
I was able to negotiate a very significant reduction in price with the manufacturer (something like a 60% price reduction compared to Aliexpress, for an expensive $70 product.
Do you use Aliexpress to test the Amazon market first?
It is definitely possible, not the best course of action though.
In order to find a niche that is good on Aliexpress, you need to dig extremely deep and weird, and even then it's a long shot. That's why I always enter the market set up to succeed. If I'm ordering 15-20 units then that isn't possible.
That doesn't give me enough units to do giveaways, get reviews, run PPC, get custom packaging made, and definitely doesn't allow me to get to page 1. My entire plan is based on the fact I'm going to get page 1. And if I do make it to the page, I need to have enough stock. With 20 units, my hands are tied and I can't be successful.
If you still want to use Aliexpress, here is the spreadsheet you can use, plus you can use Ali Inspector (it is a paid tool).
Ali Inspector is a powerful dropshipping tool and it is a huge time saver when it comes to Aliexpress,
NOTE: Ali Inspector is included in AmaSuite 5
Tip on finding the original manufacturer. Use https://www.1688.com/ rather than www.alibaba.com, you will find mostly factories, and very few trading companies (because who the hell needs trading companies if it's all domestic?).
If you look at the pictures, they will have faded white words on there. Google it, then find the factory page, then find the phone number. Usually, it will be the factory.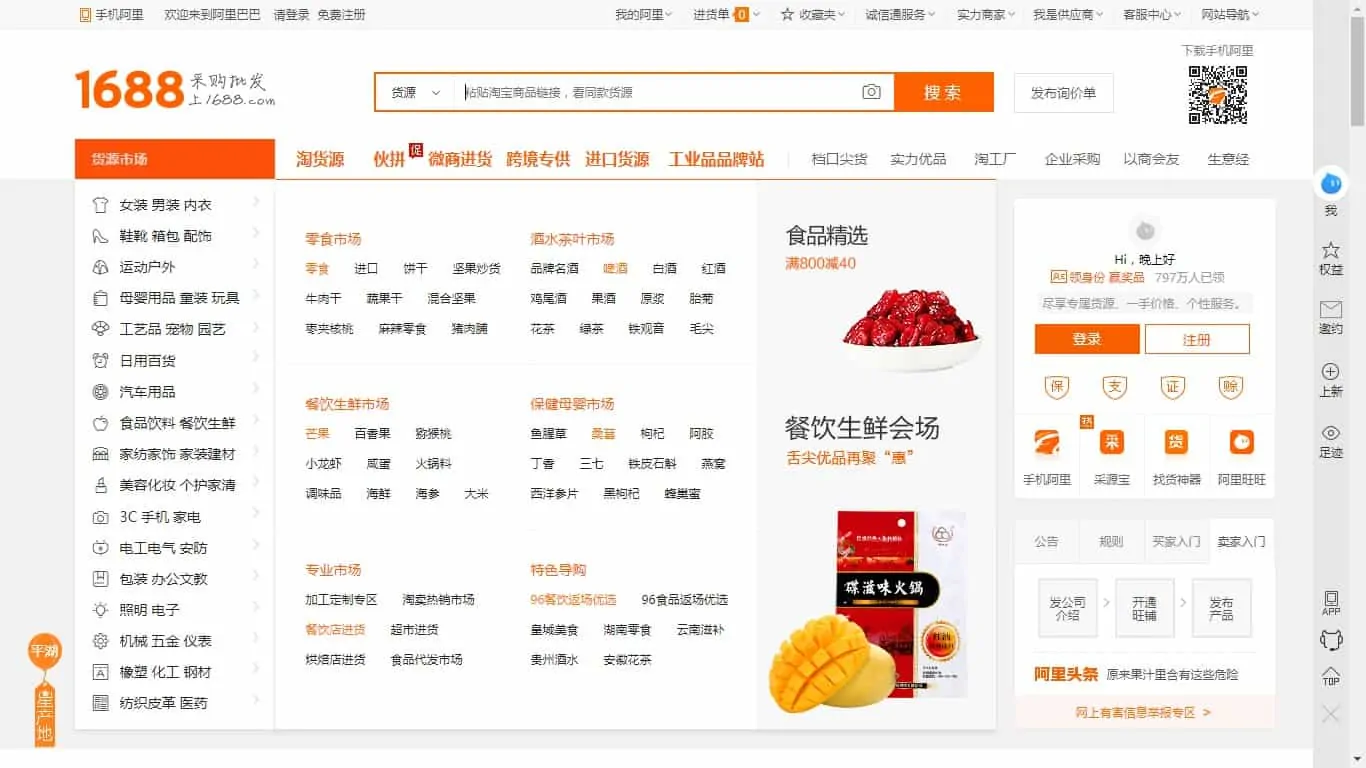 Knowing the real value – you should have quotes from multiple manufacturers before doing this.
Otherwise, what are you basing your asking price on?
Also, factor in that they are also doing business. You can't expect them to offer you a price at their cost.
They also have to make a margin.
Consider that the margin you allow for them can result in non-monetary perks/benefits down the road.
A good manufacturer looks to create a relationship, not just a transaction.
How to avoid fraud scams when buying on Alibaba and importing from China?
Finding suppliers is easy, the hard part is finding Mr.Right. Keep in mind that there are suppliers on Alibaba who will try to scam your money so always be vigilant and trust your gut feeling when sourcing for suppliers on Alibaba.
If you get scammed, it might completely discourage you from further dealings with foreign trade companies. Actually, fraud is something that everyone has heard about, even if you just do business with local companies.
It can never be completely eliminated, but it can be minimized.
All you need to avoid fraud is a little precaution, observation, and knowledge. I have been using Alibaba for a while. There are 10 golden rules that I always follow when buying on Alibaba, although these methods don't guarantee a 100% safe transaction.
Google the company which you are interested in and check their website. Does it look legit? You can add the word "scam" to the search keywords. It is possible that past cases of fraud by that certain company have already been described on the Internet and listed on someone's blacklist. If they are real companies, you can find their export records from many export data websites, such as import genius, tradesns, tradesparq, panjiva, etc.
Only buy from gold suppliers and look for suppliers with Trade Assurance
Shop around. Is one supplier way cheaper than everyone else? If so they should probably be avoided.
Pay attention to e-mail addresses. What is their email? Is it "@gmail" or "@companyname"? An e-mail sent from [email protected] should make you think twice, as special economic zones don't use free e-mail accounts…
See if they are professional. If they are a real manufacturer, their quote is usually detailed and professional. Try to ask more professional questions. Think twice If their reply is not professional.
Onsite Check and Assessed Supplier are important, but not 100% necessary.
Always request a sample. Every sample I have received they have provided for free if I paid for shipping.
Before you have anything sent to you, ask for pictures. If what you get does not match up with the pictures, ask for a refund through PayPal using the pictures as evidence.
Ask for customer references. It is impolite to ask for customer references at the beginning, but after they quote, you can do it before you pay. To be on the safe side, you can contact the references to learn more about how they work.
Make a factory tour. If you have Chinese friends, you can ask them for help. You can pay them to visit their factory and take some videos for you. Of course, if money allows, and the project is big, you can find a cheap flight and visit the factory in person.
Avoid buying and selling counterfeit products
Alibaba is not a legitimate source for branded products. Alibaba is meant for generic goods where you research to ensure that the item wasn't patented by a brand already.
It's not a legitimate source to purchase branded inventory from because if you see something branded available on Alibaba that belongs to a national brand, these are counterfeit goods that could land you in jail if you decided to sell them.
An example for people that may be confused out there and sourcing branded goods from Alibaba. This is an item on Amazon that sells for a lot of money.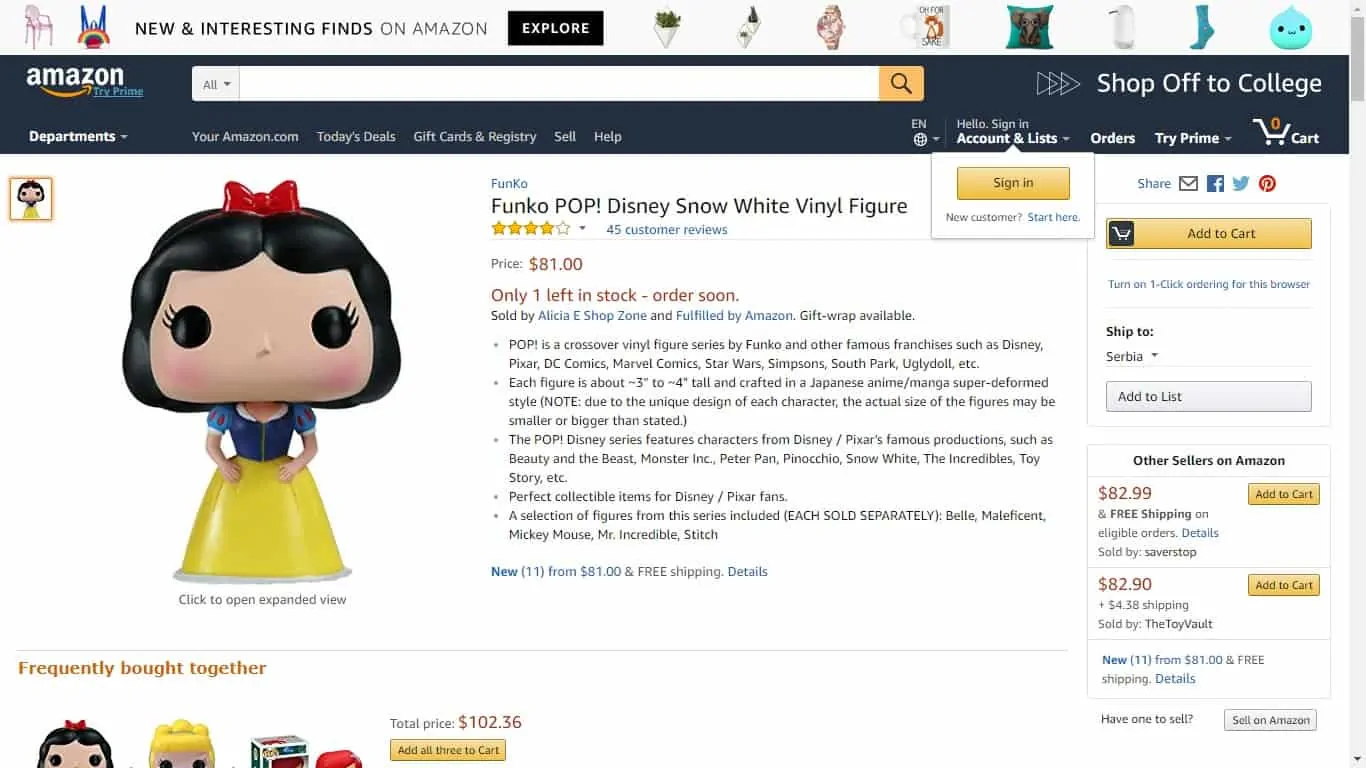 This is a counterfeit example of that item on Alibaba WHICH YOU SHOULD NOT PURCHASE TO SELL ON AMAZON!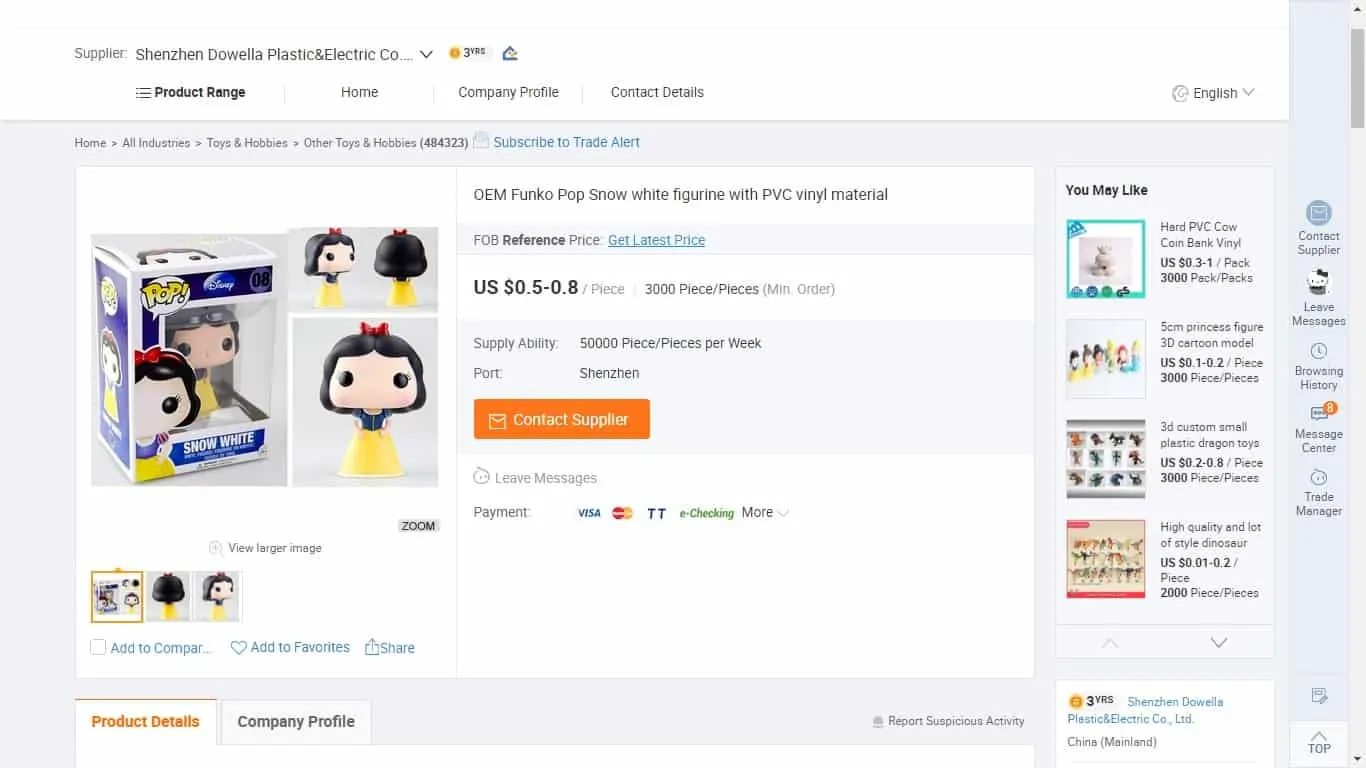 I feel like there are likely people out there that have gotten extremely confused from going through the "guru courses" teaching them to source from Alibaba and create their own private label product to sell on Amazon FBA.
I am starting to see more and more people selling truly counterfeit goods and I hope you aren't doing it because you're confused.
As an example, this is not a legitimate product for private label.
That's truly a knockoff of a LEGO product from a couple of years back. Even though you saw it available on Alibaba and you're trying to sell it as your own brand, you are selling counterfeit items and infringing upon the Intellectual Property of LEGO.
Although you're getting sales now, you'll likely find yourself in a huge lawsuit down the road. The same goes for items like this.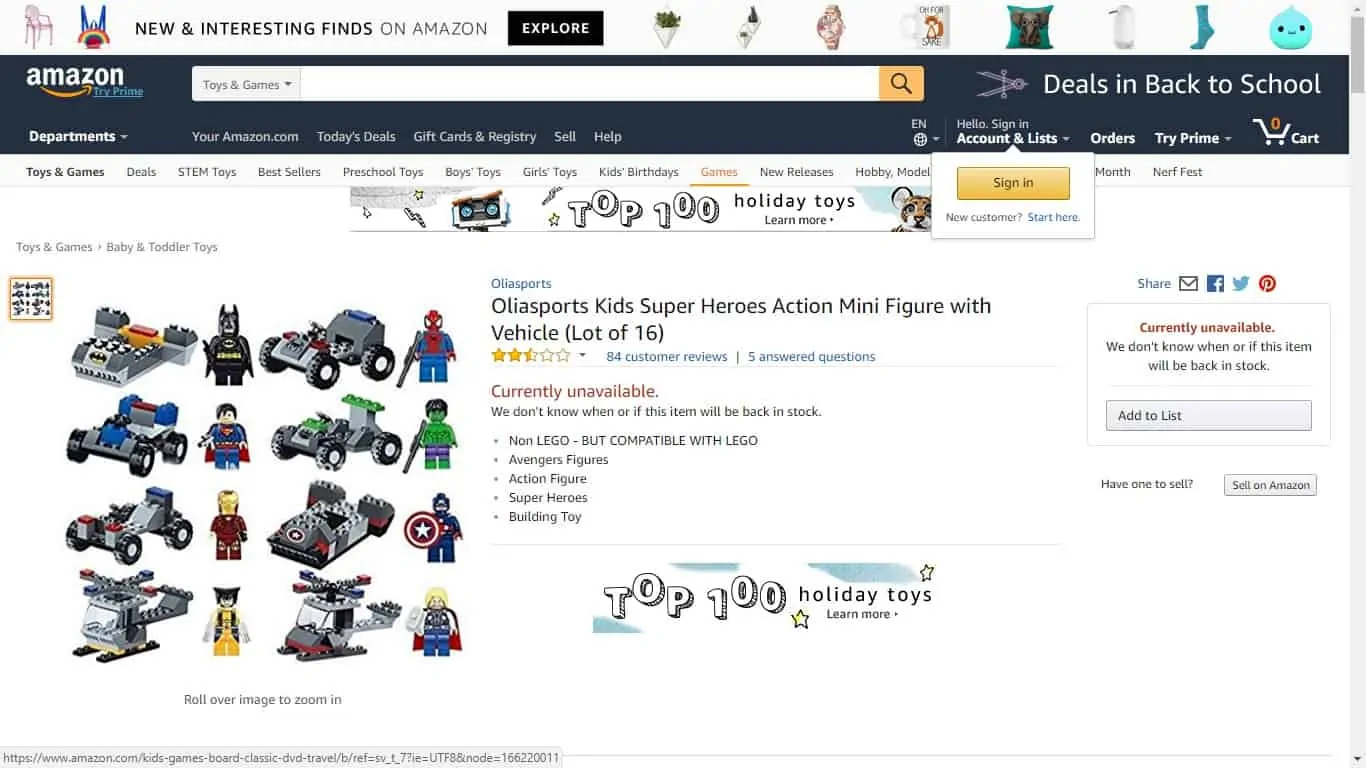 Just because you're putting your own brand name on the product doesn't put you in the clear. You are purchasing counterfeited items where large worldwide brands hold the patents, trademarks and licensing to and trying to sell them under your own brand.
You can't just make an exact copy of an item from one of the major brands and try to private label it as your own, even if the original brand has discontinued the item.
That's illegal in the United States or anywhere else.
Even if you are not selling on Amazon you could and should use Jungle Scout to get product ideas. If the item is profitable on Amazon, it'll be profitable outside of Amazon too. Here's our Jungle Scout review
How should I pay for samples on Alibaba?
Use PayPal but send as goods and services…they'll charge for the service fee but that's ok.
Use PayPal for payments up to around $2000, then start wiring from bank accounts.
After multiple transactions ask if you can go back to PayPal and send money as friends to save money on fees on both sides.
The sample should be the cost of your wholesale product + 25USD for the first kg and about 6.00 per kilo after.
You should most likely be paying around 50.00 for this sample if it weighs under 5-6lbs.
Which Alibaba item is becoming saturated on Amazon?
An item that every second new seller recently tried to source on Alibaba.
A Newer version of the garlic press. A good place to look would be on Facebook review groups.
There you could see all the new stuff coming out and look for patterns.
How do you negotiate with a seller on Alibaba?
Contact a minimum of 10 suppliers with short, clear, specific, concise questions (Write short, clear, emails.
The language barrier is very real). You can use this introduction email template:
Hi, My name is Peter Koch and I am the production manager for DollarSanity, I need your help with the following. We would like to sell garlic press but we need the best possible price and MOQ information. I am happy to send you a picture as an example. We need a target price of $5 in order to make this order work. Please advise if you can make this happen. Please let me know prices for 200, 500, 750 and 1000 runs. Where in China are you located? Are you an agent, factory, or trading company? I need you to advise best possible price and also give me at least three other options of similar items that you have so that I can review them with my boss. Any qualities you can send us to pick from would also be helpful. Please send us quality standards. Also its company policy that we don't pay for samples so I need to make sure you are able to provide me with samples. We need to check the quality of the product and make sure we are happy with the sample before we place an order. We are really looking to build stronger partnerships with new factories / and or agents. Thank you, Peter Koch
Or, you can use this template…
Dear, I hope you are having a great day? My name is Peter Koch and I am the buying manager of DollarSanity. We are a Importer/Buying Office and are operating in the USA. I am writing to you today to inquire about the product I saw on your website. It is the garlic press that I am interested in. Could you please give me the following information: 1.Unit price based on 1000, 500 and 200 Pieces? 2.Minimum Order Quantity? 3.Production lead time? 4.Payment terms? 5.The type of samples you provide and shipping options (production / top of production)? I need you to give me at least three other options of similar items that you have so that I can review them with my boss. I would then evaluate and get back to you as soon as possible. If you have any questions please don't hesitate to contact me. Best regards, Peter Koch
After they respond you'll send them 2nd email template…
Hey Lee, Thanks for your response. Just wanted to give you an insight to how we work. When working with a new supplier we need to build a relationship. Therefore; we do a test orders before scaling up. You have to understand if we buy 500 units and there are problems it affects the relationship with our clients. This is how we work:

We purchase 15-20 samples as a way to see the consistency of the production and pass onto our clients for initial orders from them.
We place a test order of 200-300 units to ensure everything is perfect.
We scale up and repeat order and grow our relationship.

I understand it becomes more difficult if we were making bespoke changes to the product or require special packaging. Please can you let me know the following:

Your best price for 15 – 20 samples to land at our address in the US by air?
Does your prices for the 500 include our logo and labelling?
What is the weight of the individual item with polybag?

I look forward to your thoughts and feedback. Regards, Peter Koch
3rd email template for Alibaba suppliers…
Thanks for coming back to. I have attached our spreadsheet for remaining quote details. I have completed most of it, would you mind just filling the blanks please? Once I have all the information I can arrange meetings with my bosses to discuss further. I would like to thank you in advance for your time in dealing with my enquiry. I look forward to your thoughts and feedback. Regards, Peter Koch
When your suppliers all complete the spreadsheet you can then copy and paste it into one and start the process of negotiating a better deal.
80-90% of suppliers will fill these out despite they get so many inquiries a day, and you think they wouldn't bother going through all of that…
The rest either resend their quote and add to the body of the email or they just add to the body of an email.
You need to judge the rapport thing as going in the cold won't help.
If you are doing 15-20 suppliers it saves a whole heap of time. I can't stress enough the cultural importance and shooting the breeze before going in on what you want.
Be very polite and very professional at all times.
It is an industry built on negotiating the penny of the pound.
The bigger the order often lower the price.
Like in all walks of life you have good honest people and emotionally bankrupt ones.
Some will work off the basis of building longtime relationships and others just think of tomorrow. See it as a way to weed these out.
The good thing about email is you can get feedback here or in other places before you respond.
My advice to you is to do what I did. I picked a product I had no interest in and spend time dealing with a load of suppliers right up to the point of agreeing on the first wave of terms.
This was a great opportunity to see problems and get a grip on how it works.
I learned a lot from this and built out spreadsheet templates to speed everything up.
I went through all the shipping processes for quoting and snagged a load of issues there also. All very insightful. I still learning now 🙂 at first, I danced around it with what if's as it was daunting.
I can't recommend enough the process of just jumping in and doing it. Here is one more product profitability spreadsheet you should use.
When negotiating with a supplier on Alibaba to purchase a new product and import from China, what are some common additional questions you ask?
what percentage of your exports go to the US (or wherever you're importing into). Important to understand if they have experience selling to your market
do you understand FBA packaging requirements
does the product meet the country's certifications (if applicable)
do you offer DDP parity
what product is your factory best at producing?
what is your turnaround time?
what are your payment terms for new customers
do you use SINOSURE service
In summary, there are a lot of sleazy suppliers on Alibaba, but there are also a lot of legit suppliers that would love to work with you.
Do everything you can to protect yourself in case of a scam, but don't let it paralyze you to the point that you are not willing to pull the trigger on anything. Good luck!
Useful tools and resources
Here are some tools I personally use for my Amazon private label business:
Full disclosure: Some of the links below are affiliate links and I will get a commission if you purchase through them.
Jungle Scout: The most powerful and most popular Amazon product research tool. I'm using Jungle Scout and I think it's a very good starting point for product research and should save you money in the long run by using it to choose the right product!
Fiverr: Photography, listing copy, keyword research, logo creation, product design
Shopify: Your brand should always have an online presence and with Shopify, it is easy to create your own online store
Fulfillment by Amazon Revenue Calculator: Check various FBA costs and your product profitability
Google Trends: Is the product seasonal?
Xero: accounting and bookkeeping
Alibaba: Product sourcing
FeedbackGenius: Send out automated emails
Further reading: