So, you are considering retiring in Pennsylvania?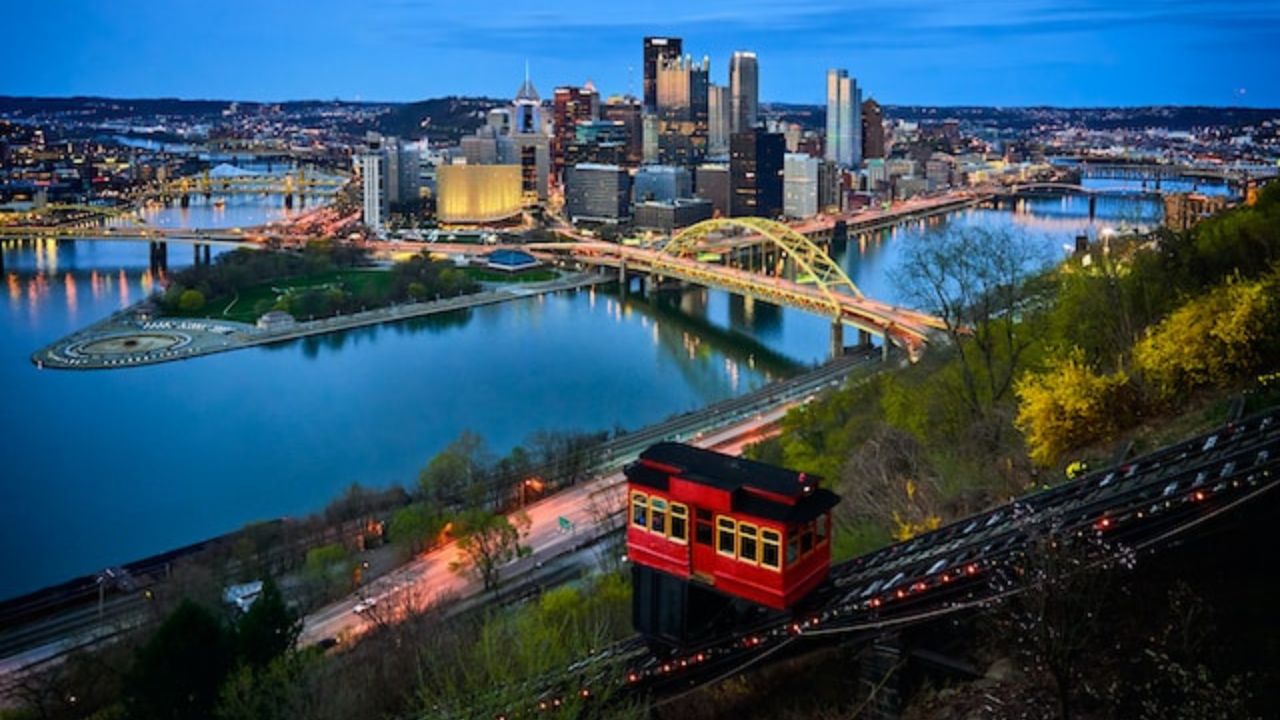 With its charming small towns, scenic countryside, and vibrant cities, the Keystone State has something to offer retirees of all backgrounds. But with so many great places to choose from, how do you know where to start your search?
Let's take a look at some of the best places to retire in Pennsylvania, based on factors like affordability, access to healthcare, cultural amenities, and quality of life.
Whether you're looking for a peaceful retirement in the countryside or an active retirement in the heart of the city, we've got you covered.
Hershey
The town of Hershey, in central Pennsylvania, is famous for its amusement park and chocolate factory. With easy access to golf courses, hiking trails and fishing spots.
Hershey might be a wonderful retirement destination for active adults. The Hershey Theatre and Gardens are two of the cultural highlights of Hershey. If you're looking for a great place to retire, look no further than Hershey.
State College
State College, the location where Penn State University may be found is situated in central Pennsylvania. Retirees will find enough to do at State College. From attending concerts and plays to attending lectures and sporting events.
The town itself and its surrounds are beautiful and not only because of the proximity to metropolitan conveniences. Because of its low crime rate and cheap cost of living. State College is an excellent location in which to spend your golden years.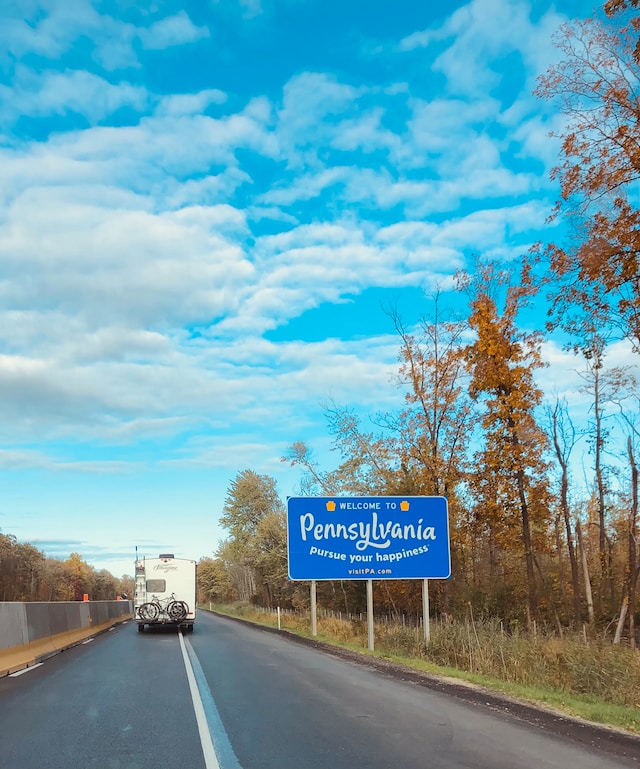 Lancaster
Lancaster is located in southeast Pennsylvania. Lancaster is an old city famed for its Amish population and beautiful surrounding landscape. Lancaster is a great place to retire because of the tranquil atmosphere and picturesque landscape, which includes several farmlands, covered bridges and historical sites.
A number of cultural institutions can be found in the city as well, such as the Fulton Theatre and the Lancaster Symphony Orchestra. Lancaster is a fantastic retirement destination because of its low-priced cost of living and top-notch medical services.
Pittsburgh
Pittsburgh is a bustling city and cultural and sports center. It is located in western Pennsylvania. Pittsburgh is a fantastic place to retire since there is so much to see and do, from cultural institutions to dining and nightlife.
Just outside the municipal borders, you'll find a number of scenic parks, rivers, and trails. Due to its low cost of living and high quality healthcare alternatives, Pittsburgh is an excellent place for retirees to settle down.
Bethlehem
Bethlehem is a historic city in eastern Pennsylvania. It is known for its Christmas market and colonial architecture. For retirees, Bethlehem offers a unique and charming setting with many historical landmarks, and museums.
The city is also surrounded by natural beauty with many parks, forests and hiking trails. With a relatively affordable cost of living and excellent healthcare facilities, Bethlehem is a great place to retire.
Philadelphia
If you're looking for the best of what Pennsylvania offers, go beyond Philadelphia. The state capital and largest metropolis. It has many excellent shopping and eating options, historical attractions and cultural pursuits.
The town's numerous parks and walking paths are also sure to be enjoyed by seniors who want to keep active. Sports fans will also like Philadelphia since it is home to the Philadelphia Phillies, Philadelphia Eagles, and Philadelphia 76ers.
See: Philadelphia vs. Chicago: Pros & Cons of Living
In addition to its convenient location near the Delaware River and the Delaware International Airport, the cheap living expenses in Philadelphia (in contrast to many other major US towns) is a clear advantage.
With the excellent medical care provided by Thomas Jefferson University and the University of Pennsylvania, Philadelphia undeniably deserves a position among Pennsylvania's most desirable retirement destinations.
Allentown
Allentown, a city of over 125,000 inhabitants in the Lehigh District in southeastern Pennsylvania, is a thriving metropolis with something for everyone.
Seniors looking for interesting cultural activities would like the city's theaters and museums. Anybody interested in American history will find its Pennsylvania Dutch roots fascinating.
The Lehigh Valley Iron Pigs baseball squad is excellent for sports lovers. And its award-winning park system is a delight for nature lovers (plus the Blue Mountain range that sits just north of the city).
The Lehigh Valley Clinic and the economical homes in Allentown will cover your medical requirements. Philadelphia is only a short trip to the south, so the excitement of the big city is always close at hand.
New Castle
A mere 50 miles northwest of Pittsburgh is where you'll find New Castle, which also happens to be the county seat of Lawrence County.
If you're looking for a location to retire from with the feel of a little town without sacrificing the racial and cultural variety you'd find in bigger metropolitan areas, this might be the perfect spot for you. Some individuals have referred to New Castle as "Little New York City" due to its diverse population.
But it is the last thing it has in common with New York City! Less than 22,000 people live in New Castle, making it peaceful. In addition, it has a strong sense of community and prides itself on having a crime rate on par with the cheap cost of living.
UPMC Jameson, a hospital that excels in general medicine and surgery, would be able to meet all of your healthcare requirements, making it an excellent choice. In terms of places to go for fun, there is a diverse selection of local parks, historical sites, restaurants, and other entertainment venues suitable for families.
Benefits for Retirees in Pennsylvania
Affordable cost of living: Pennsylvania has a relatively low cost of living, especially compared to some other states on the East Coast. This can make retirement more affordable, particularly for fixed-income people.
Access to healthcare: Pennsylvania has some high-quality healthcare facilities, including some of the best hospitals in the country. This can be particularly important for retirees with more healthcare needs as they age.
Cultural attractions: Pennsylvania has a rich history and many cultural attractions, including museums, art galleries, and historic sites. Retirees can enjoy exploring these attractions and learning more about the state's history and culture.
If you need some help here is how to pick your ideal home.
Conclusion
Pennsylvania has many great places to retire. Offering its unique blend of natural beauty, and affordability. By choosing one of the locations on this list, you can enjoy all Pennsylvania offers while living a comfortable and fulfilling retirement.
More from Dollar Sanity:
What To Do With A Million Dollars?
9 Fun Retirement Jobs That Pay A Small Fortune
How Long Does It Take for a Refund to Show Back on Your Debit Card?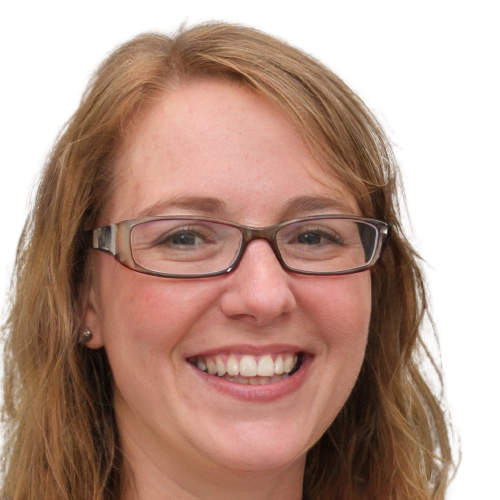 Hi, I'm Ashley a freelance writer who's passionate about personal finance. Ever since I was young, I've been fascinated by the power of money and how it can shape our lives. I've spent years learning everything I can about budgeting, saving, investing and retirement planning. So if you are looking for tips, advice, or just a little bit of inspiration to help you on your financial journey, you have come to the right place. I am always here to help, and I am excited to share my passion for personal finance with you.