There are a lot of lists containing "the most popular items on Amazon". However, most of these are not even remotely accurate. Even Amazon's list of the bestsellers shows only the products being sold in the last hour, which can be fairly misleading. For example, within the last hour, a big corporation could have ordered a large six-month supply of copy paper, in order to receive a discount on bulk. Due to that reason, the mentioned item can skyrocket to the top of the Amazon bestsellers, even if no one previously bought it in the last seven days.
AMAZON BEST SELLERS
I'm not claiming that my list is more accurate than others which could be found online, but as someone who sells on Amazon and is subscribed to Jungle Scout (the most popular and the most powerful tool for Amazon sellers), I used my knowledge "to scrap" Amazon and find the best sellers in the last month. Considering that this tool is rather expensive ($69 a month) I don't believe that anyone would pay for that subscription just to write one post.
Compression socks
Who would say that socks are such a high commodity on this platform? Whether you'd like to believe it or not, but the data shows that socks hold the first 25 spots when it comes to the most popular items on Amazon! Compared to what these things cost in your local sports store, I guess it's not all that surprising after all, because the quality is virtually the same and the price is 3x lower. People know a bargain when they see it.
Beverage dispenser containers
With socks finally out of the way, it's time to look at the second bestselling item on Amazon, and that product is this beverage dispenser pitcher. People have grown tired of overly industrial juice industry, and they decided to take matters into their own hands, and all of that for not much more than pocket money.
Bike phone holders
In today's world, we cannot imagine a day without constantly checking our smartphone every five minutes. Perhaps that is the reason why so many Amazon users decided to purchase this aluminum phone holder, which fits perfectly on any bike. You can be outdoors and have a conversation with your best buddy at the same time, a win-win situation.
Bluetooth speakers
This tiny soundbar is quite a powerhouse, displaying a number of latest tech when it comes to improving sound quality. It just goes to show that you don't need to have a huge stereo in order to get the high-quality sound you so desperately desire. Best of all, it's wrapped in a pretty neat-looking package.
Remote control camera shutters
Built for both Android and iOS, this convenient gadget has skyrocketed in popularity in recent months, and it proudly stands on the list of Amazon best sellers today. It connects to your phone through Bluetooth, and makes taking photos and videos a really simple task. With just one press of the button, you can create memories that will last a lifetime. It even has a range of 30 feet, or 10 meters, which is truly respectful.
Salt and pepper shakers
Where would we be without some good old kitchen utensils? Not on the list of top-selling items, that's for sure. These things are universally used across the globe, so it should come as no shock that they are also being sold in thousands, according to our data analysis. They look nice, are dirt cheap, and definitely necessary in every kitchen, and therefore, deserve a spot on our list!
Yet another water pitcher
I know that I already mentioned some water pitchers earlier, but it truly surprised me how popular these things are, even nowadays. Before taking a look at this list, I thought that they might be considered obsolete by today's standards, but that doesn't seem to be the case. Unlike the previously mentioned model, this one is made from glass, so it contains no harmful materials, making it the perfect choice for individuals who take care of their health.
Sennheiser Wireless headsets
Here's one item that doesn't have a huge base of users among common people, but that's probably been pushed by major corporations all the way to this list. This wireless headset is perfect for those who like to strut around while they talk, and it's not like they'll ever run out of range, as this thing can stay connected even when separated from its base by 590 feet! That's a truly admirable result.
Camping hammocks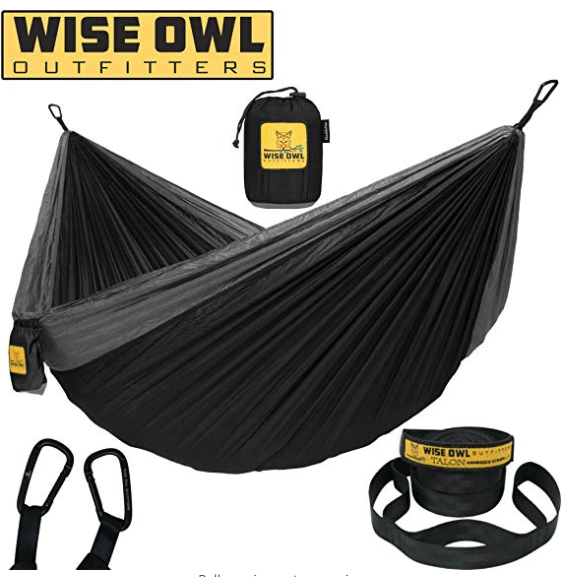 Who doesn't need one of these when going on an outdoor field trip? What separates this model from the competition is the price tag, which is really affordable, as well as the ultimate practicality, being that it can be folded all the way until it's no bigger than a grapefruit. When it comes to weight, this thing comes in at just 16 oz. and it's powerful enough to withstand a fully grown adult for as long as they please.
Child fitness trackers
Whoever knew that parents like to keep such a tight leash on their children's activity levels? All joking aside, but I have no doubt that kids also enjoy monitoring their daily effort levels, trying to compete with their friends and achieve the highest score. One thing is for certain, after one such day, both the kids and the parents definitely get a good night of sleep.
Kinesiology tapes
When I was in my sports prime (albeit it lasted for quite a short time), no one even knew what kinesiology tapes were. Nowadays, it's hard to find an athlete that doesn't use them, and it seems that the popularity has enticed amateur athletes as well, as these things are now being sold by the thousands. Who could've assumed that 10 years ago?
Ankle compression sleeves
Ankle compression sleeves are a godsend for people who are constantly twisting their ankles, or simply need some additional support in this area due to chronic pain. They aren't exactly what you'd call cheap, but I hear that they're definitely worth every penny. Looking at the sales numbers, I guess that people definitely agree with that statement.
The Dude Wipes
You know what they say, cleanliness is next to godliness, and this item illustrates that point perfectly. The Dude Wipes certainly have a funny name, but I guess that's not the only cool thing about them, as buyers genuinely seem to like this product. Hey, it's also eco-friendly, so that's another bonus!
Waterproof sun hats
While sun hats always looked very funny to me, it appears that they are extremely popular among Amazon buyers. I guess this product is more of a convenience than a fashion statement, and that's perfectly fine. The product we mentioned is also water-resistant, providing some decent all-around protection from the elements. If you're headed on a safari, this is a must-have.
Mosquito repellents
Ah, speaking of must-haves for those who plan a trip into the wilderness, we round up our list with this mosquito repellent. As we know all too well, these tiny pests can ruin any trip in a hurry, and people are more than willing to spend their hard-earned cash to keep them away at all times. When it comes to the effectiveness of this product, I guess that the reviews speak for themselves.