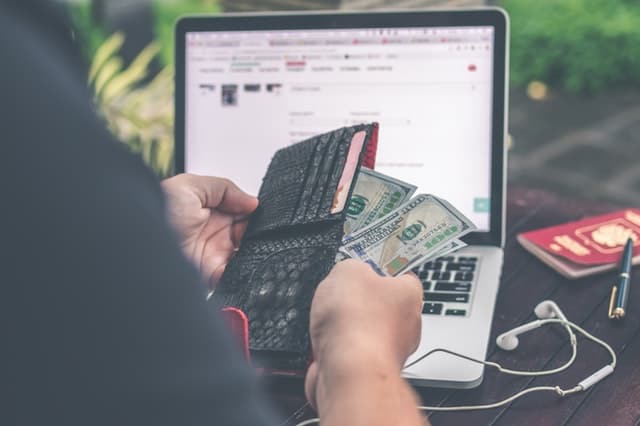 If you're like most people in 2020, you're no stranger to the magical invention that allows you to sit on your couch, browse through products, choose the ones you like, and have someone bring them to your door. I'm talking, of course, about online shopping and today I am gonna show you hacks for online shopping that will save you a ton of money.
And convenience isn't the only perk of hunting for deals online. It can actually save you money as opposed to shopping at brick-and-mortar stores. As I'll explain below, a mix of online deals, coupons, cash-back store portals, cash-back credit cards, and free loyalty rewards programs can save you significant amounts of money as you shop.
ONLINE SHOPPING HACKS
Throughout the article, I'll use my most recent online purchase as a case study. To set the scene: hiking is a frequent hobby of mine, and as the weather starts to warm up, I needed new boots to get out on the trails.
Now, most good hiking boots will cost $100+ at minimum–and they're the kind of purchase where if you skimp out and go for a cheap pair, you'll probably regret it 10 miles later. So I was prepared to spend for a solid brand…but not without a few tricks up my sleeve.
First, I went to a brick-and-mortar outdoors store to try on different brands and models (because clothing and shoes can be hard to evaluate from pictures alone). After settling on a specific shoe–the Merrell Moab 2s, which were priced at $130 in-store–I was ready to start hunting for online deals.
With these money-saving tips, you'll be able to cut costs and save from online shopping in no time too.

Use a Price Comparison Tool to Find the Best Online Deals
Most products are sold on a variety of different websites, and each one can have different prices. The first step in your process is locating the lowest base price.
And sure, you could do all the work of visiting each website individually and keeping a spreadsheet of their prices and shipping costs… Or you could use a tool that automatically does it for you.
The ones I like all come in the form of Chrome extensions, which work automatically as you browse. However, you can also use websites to accomplish the same thing. Here are some of the best online shopping price tools: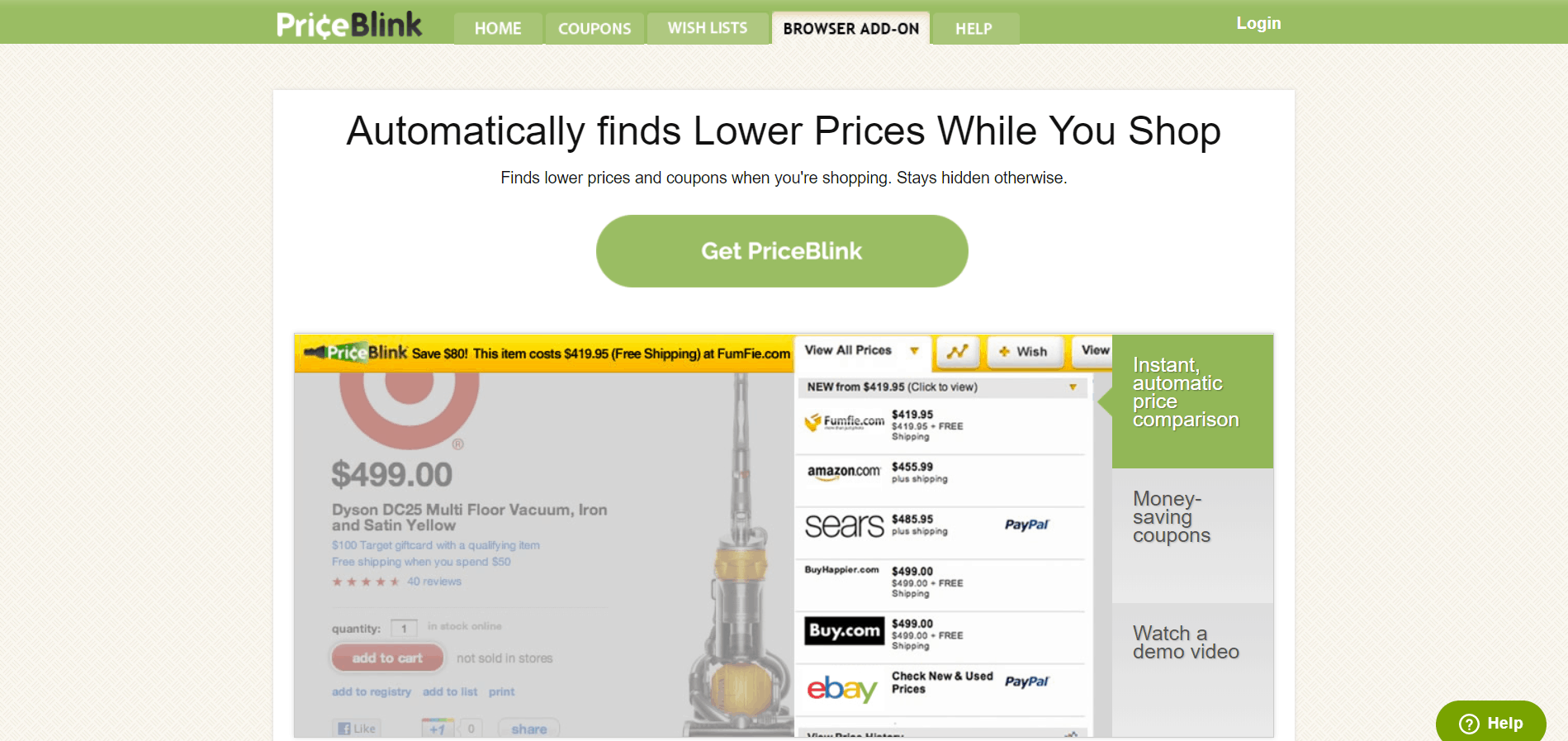 PriceBlink

:

a browser extension that compares a product across hundreds of US & UK online retailers to see if you've found the lowest price. It factors in shipping costs as well, which is great. Available on Chrome, Firefox, Safari, and Internet Explorer (although if you're still using Internet Explorer, you should probably change that).

Wikibuy

: This tool is specific to Amazon, so it's good if you do a lot of browsing there. While you're looking at a product on Amazon, it works to compare against other retailers. Available as an extension on Chrome and Firefox.

Google Shopping

: This is a tool in website form. It's great if you know the exact product you're looking for. Just search for the product, and it'll show you your options from a variety of retailers.
I'd recommend the Chrome extensions if you're not sure what you want yet and are still comparing products–where it helps to have instant knowledge of lower prices. If you're on a targeted hunt, Google Shopping is more than sufficient.
Case study time: Unfortunately, in my case with the Moab hiking boots, there were no online stores where the base price was lower. All the sites I checked had them listed at $130. So to save more money on them, I had to skip to the next step.
Former price: $130. Updated price: $130.
Save More Money by Googling Store Coupon Codes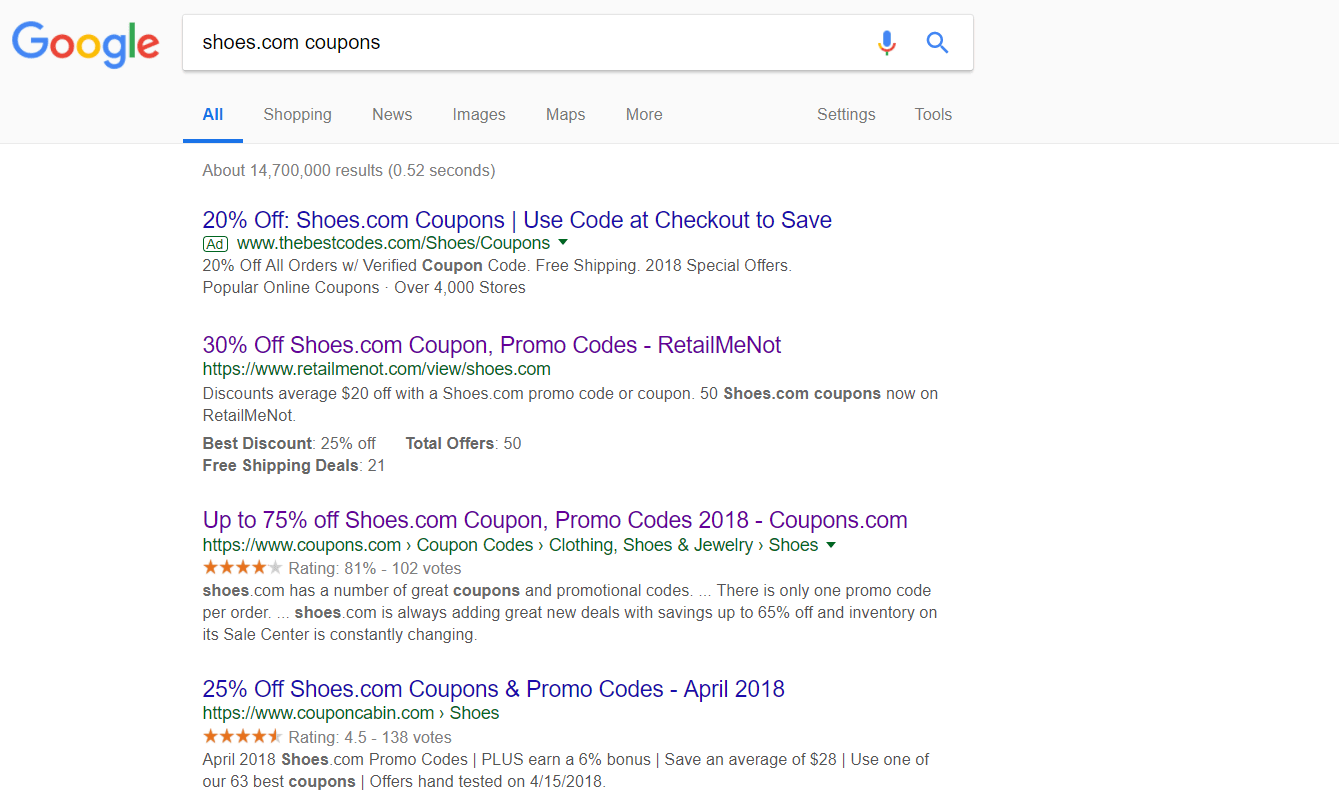 This step is as simple as a Google search for "store name + coupons." The two site results that I usually have success with are Coupons.com and RetailMeNot.
Now, there are also apps that will search for coupon codes on your behalf (and even test them at checkout). This is one area where I still prefer to do my own searching, but if you'd like to use an extension, the current top of the pack is Honey. It's compatible with all five major browsers.
Case study time: I found the boots I wanted in my size on Shoes.com. They were having a spring sale where everything was 25% off with a coupon, which was already a good deal. But instead of assuming it was the best deal, I did a search for "shoes.com coupons" anyway. And guess what? I found a 30%-off one. Even better!
Former price: $130. Updated price: $91.
Use a Cash-Back Portal Like Rakuten to Shop and Save
A lot of people don't realize they can actually get paid money to shop at hundreds of online cash-back stores. When you shop through a free portal like Rakuten (which used to be called Ebates), they'll literally send you a check or deposit money into your PayPal account, just for making purchases you would have made anyway.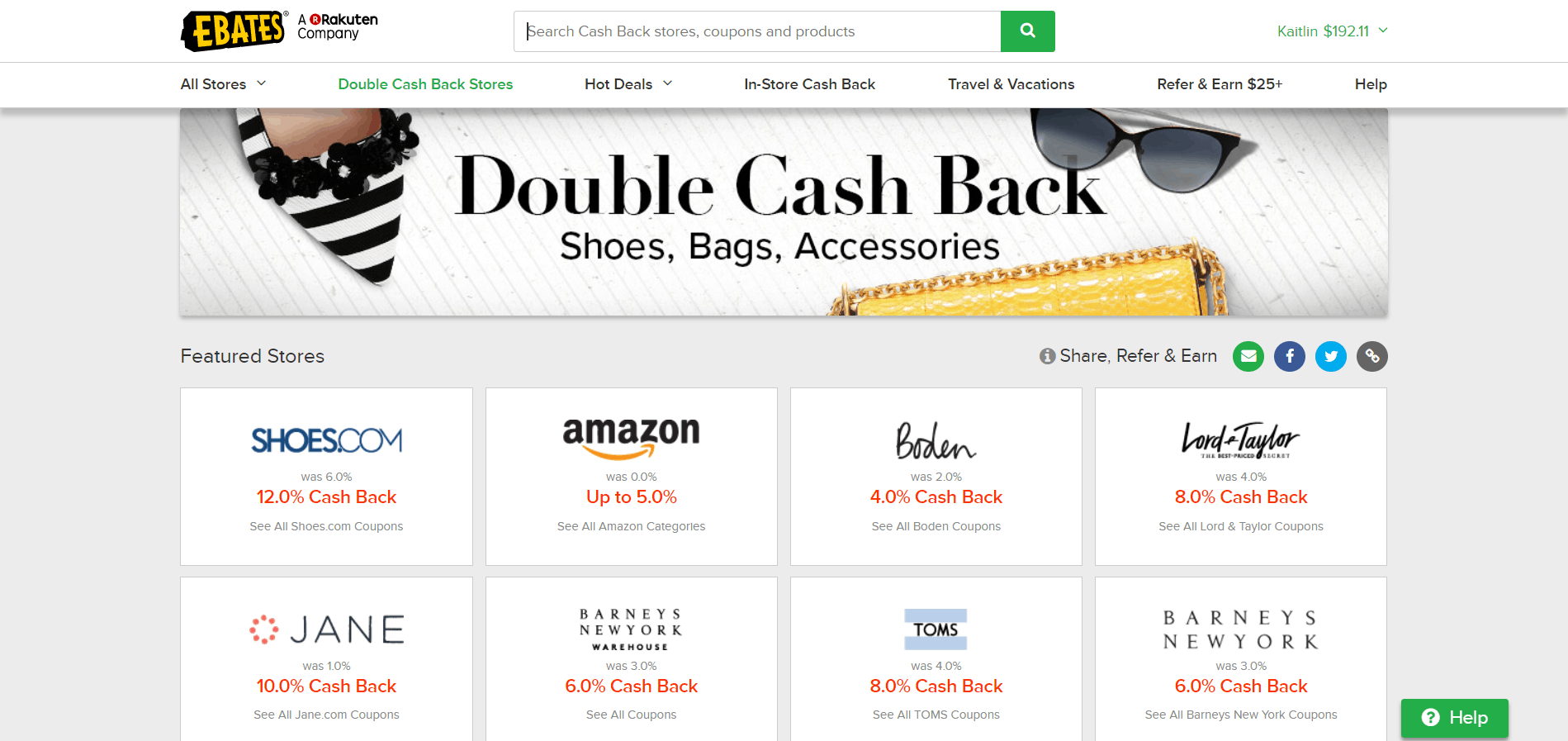 This doesn't just work for purchases like shoes and clothing: you can earn on travel, technology, and more. I even ordered new tires for my car through the portal and earned about $50 in cash back. 
How Rakuten works: The easiest way is to install the Rakuten button extension in Chrome (you'll get the option after you sign up). When you do, it'll pop up to let you know if you're on a site where cash back is being offered. Then, all you have to do is click the button to get redirected through their portal. 

If you don't have Chrome, you can navigate to Rakuten.com, look for the store you want, and simply click their "Shop Now" link to access it.
You can learn more in my full Rakuten review here.
As long as you've enabled Rakuten before you check out at an online store, the cash back will be added automatically to your account. Once you've accumulated money in the account, they pay you every 3 months.
Rakuten offers extra cash back around holidays like Black Friday, or sometimes just on a random day, so be on the lookout for those. I've seen some stores go as high as 15-20%.
Sign up here to get an extra $10 free when you use Rakuten for the first time.
Case study time: Since I have Rakuten installed as a Chrome extension, it popped up to let me know that it was offering 6% cash back on Shoes.com. I clicked the button to enable it, so Rakuten will pay me back 6% of my $91 purchase total, effectively reducing the cost. (Of course, wouldn't you know it: a few days later Rakuten had a flash 13%-cash-back deal, so I could have saved even more! Sadly, I can't see the future.)
Former price: $91. Updated price: $85.54.
Use Cash-Back Credit Cards Wisely
I wrote a post last month about making money with credit cards, so check that out for more details–but I'll go over the basics here.
Most credit cards give you rewards for using them. These typically range from about 1% cash back to as high as 5%. Over time, those amounts can add up to hundreds or thousands of dollars.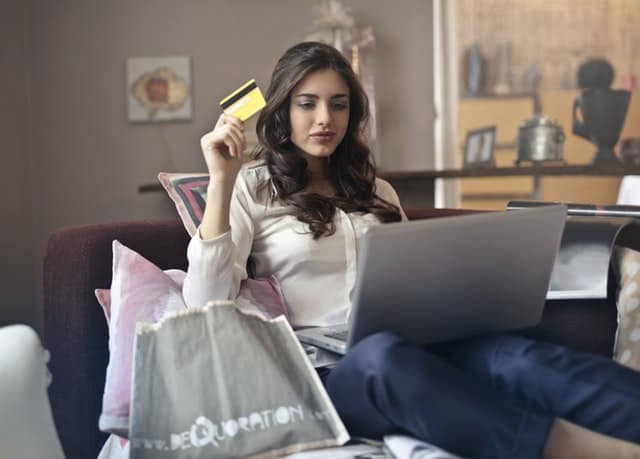 So, if you get a good credit card or two and use them for online purchases, that's just one more way of getting paid money to shop. However, you should only do this if you don't have any credit card debt and can pay off your whole statement balance each month. Otherwise, the late fees and interest will negate any savings.
As an aside, many credit cards also have their own shopping portals offering cash back. For example, Chase has a "Shop Through Chase" mall. However, you can only use one portal–so it's that or Rakuten, not both. In my experience, Rakuten usually offers a higher percentage than cash-back credit card portals. Rakuten is also easier to use, since you don't have to log in every time to check like you would with a credit card portal. However, it's always worth comparing for a big purchase, just in case.
Case study time: I have the Chase Freedom card, which offers 5% cash back on rotating categories throughout the year. This quarter, one of the categories is purchases through PayPal. As it so happens, Shoes.com accepts PayPal as a method of payment.
I added my Chase Freedom to my PayPal account and checked out that way–earning another 5%. Plus, this is 5% off my base purchase price of $91, not the post-Rakuten price of $85, since they're both calculated according to cost at checkout. I can apply those rewards to my credit card statement, effectively "erasing" some of the cost.
Former price: $85.54. Updated price: $80.99.
Join Store Loyalty Rewards Programs to Save More Money
Many online stores will give you rewards and incentives if you sign up for their loyalty programs. This is usually as simple as putting in your email address and choosing a password after your purchase.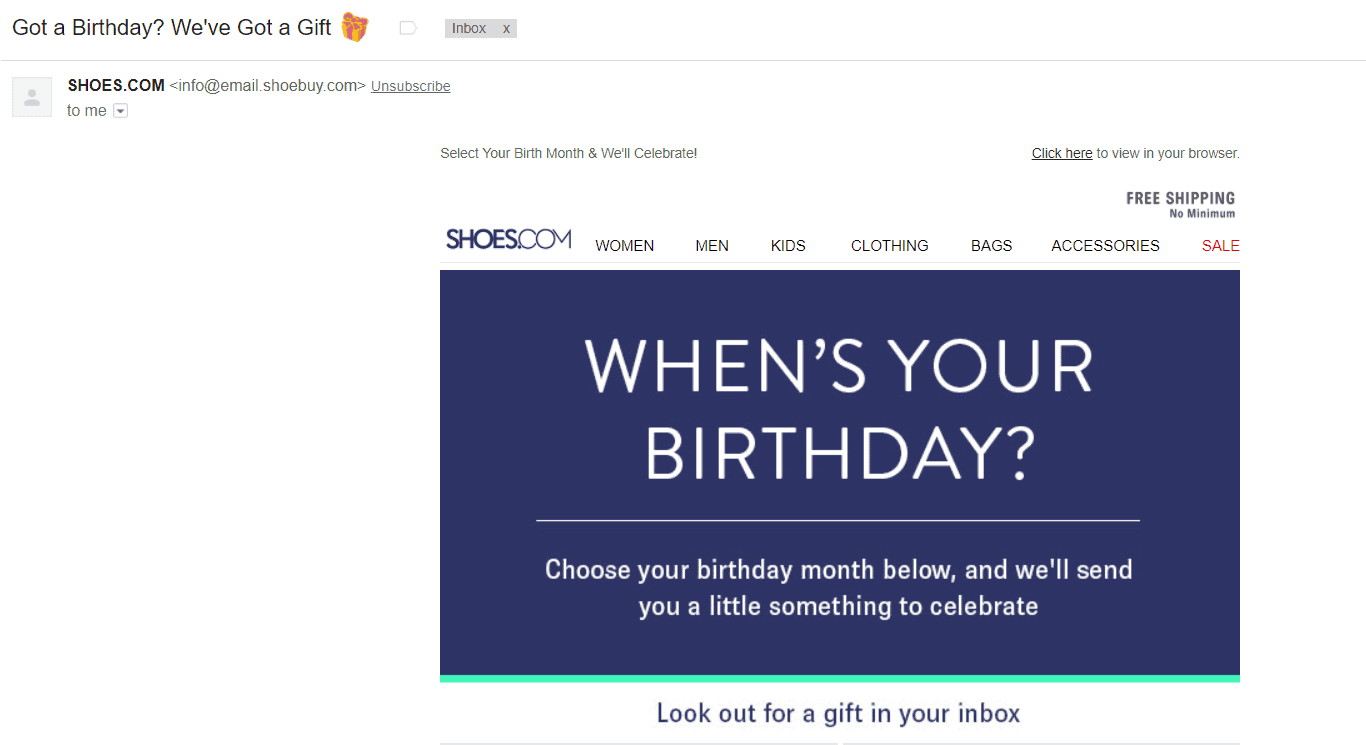 Store rewards can range from exclusive coupons to free items on your birthday. The only catch is that you're joining their email list, so you will usually get a fair amount of emails about sales and promotions. To avoid having these clog up your main inbox, I suggest doing one of the following:
Get a Gmail account, which filters promotional emails into a separate folder, which you can check or ignore as you choose.

Create a separate email account that you use to sign up for all these programs. Only log into it when you actually want to buy something and are looking for promo emails. This way, you won't see those emails and get tempted into impulse purchases the rest of the time. (But always check it during the week of your birthday!)
Case study time: After my purchase, I was given the option to join the Shoes.com loyalty rewards program. I would get 100 points for signing up, plus 91 points for the purchase (calculated at 1 point per dollar). In their program, points are worth $5 per 100. If I decide to get shoes from here in the future, that's even more savings.
Former price: $80.99. Updated price: $80.99 plus about $10 off a future purchase.
Use All These Tools Together to Save From Online Purchases
When it's all written out in long form like I've done here, it might seem like it's complex to save more money shopping online. But actually, once you have your system all set up, it takes mere minutes to get the best online deals.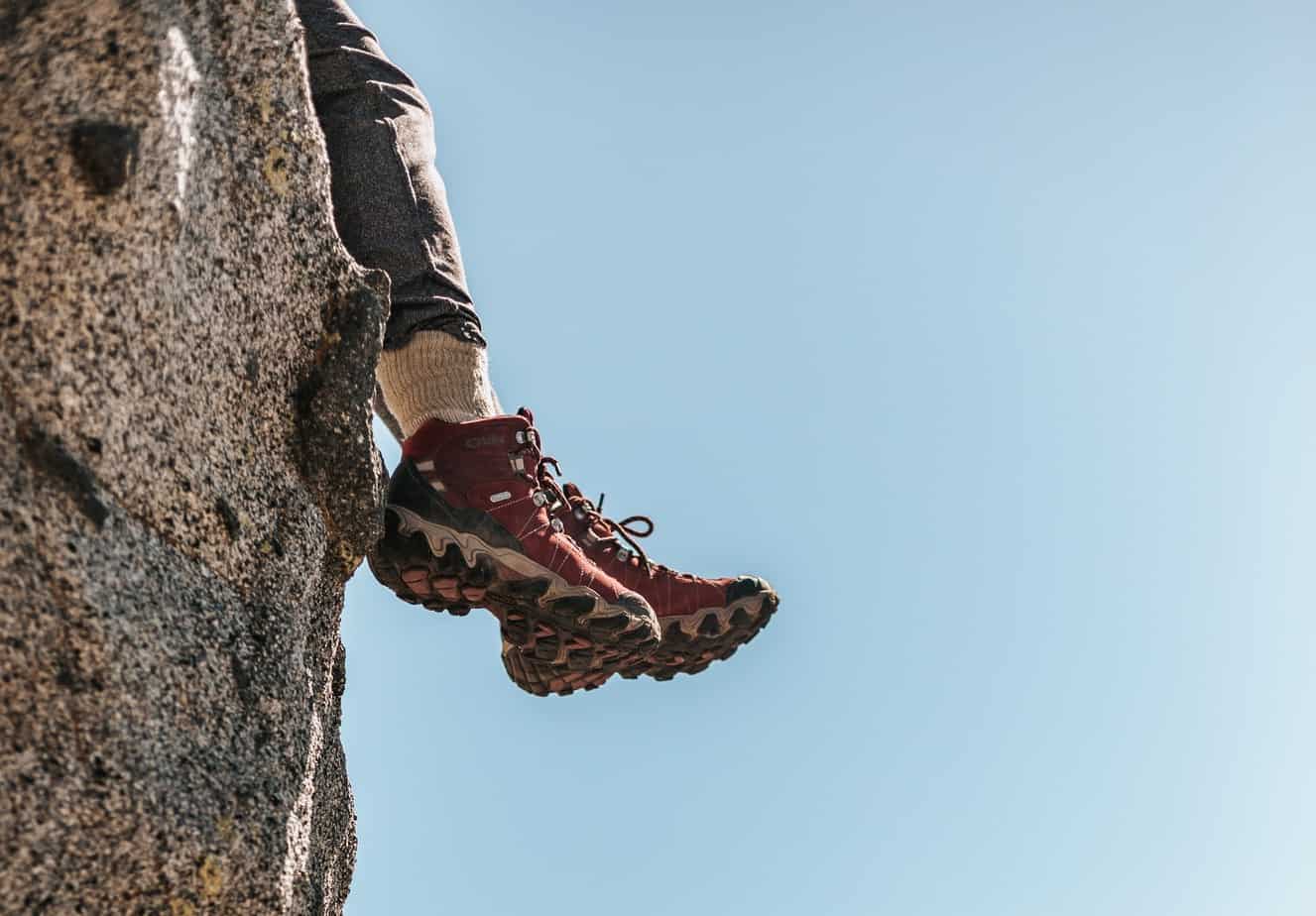 Here's a quick recap of all the steps in the best online shopping strategy:
Use a price compare tool

Search for coupons

Enable Rakuten

Choose a good

cash-back credit card

Make use of store loyalty rewards
Since a lot of these tools can get triggered automatically, it'll soon become second nature for you to go through all these steps. Five minutes doing all this for my hiking shoes saved me $50, which makes for a pretty good hourly rate in my book.
Let me end with this caveat: these tips will only truly help you if you don't go crazy with online shopping. For some people it can grow into an addiction. No matter how much you're "saving," you're still losing money if you're buying things you don't need. To truly gain financial independence, live frugally to save as much money as you can, then invest it and watch it grow.
What's the best online deal you've ever gotten? Brag about it below, ask questions, or suggest tips of your own!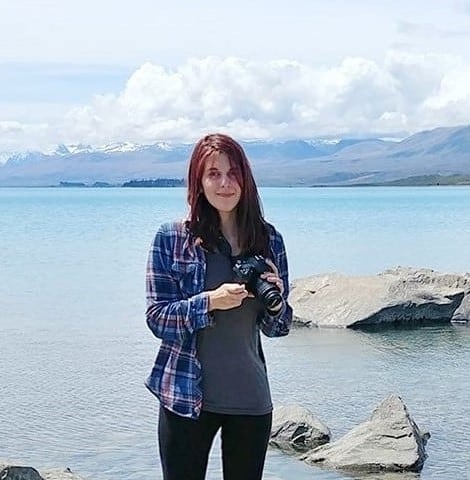 Kate is a writer and editor who runs her content and editorial businesses remotely while globetrotting as a digital nomad. So far, her laptop has accompanied her to New Zealand, Asia, and around the U.S. (mostly thanks to credit card points). Years of research and ghostwriting on personal finance led her to the FI community and co-founding DollarSanity. In addition to traveling and outdoor adventure, Kate is passionate about financial literacy, compound interest, and pristine grammar.