Hulu is a great option, with thousands of hit TV series, movies, and Hulu originals ready to stream on-demand.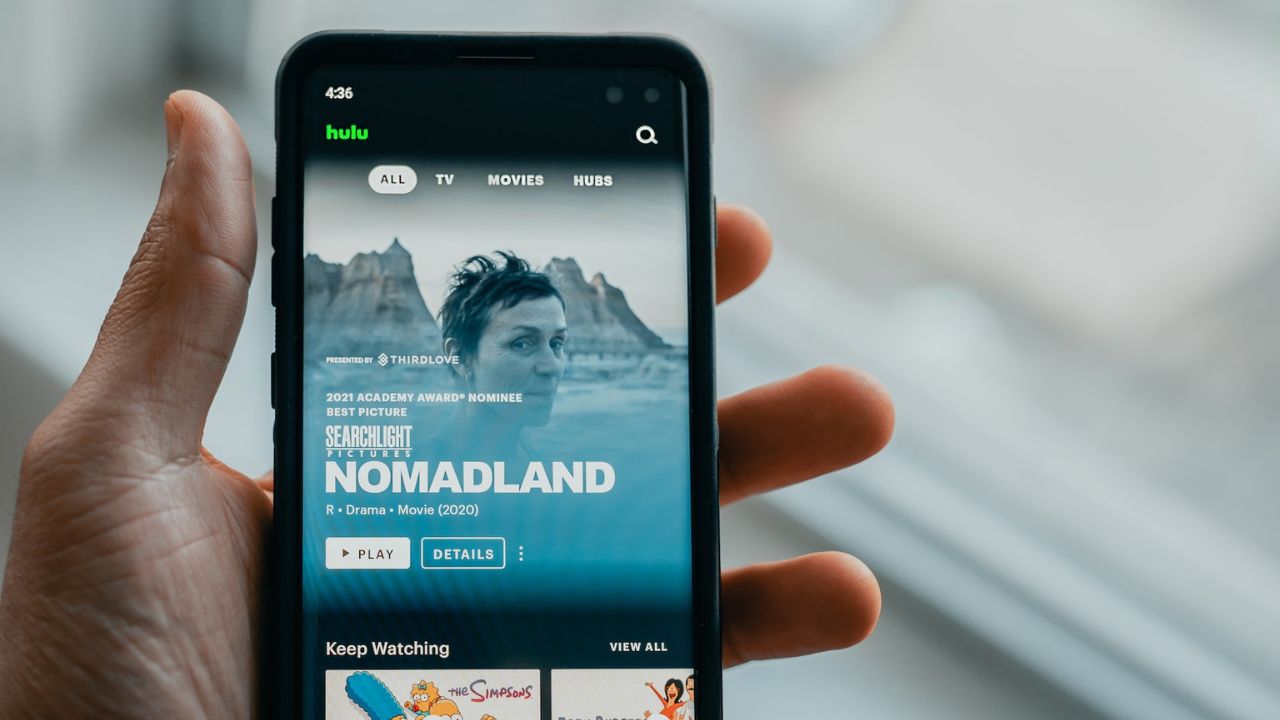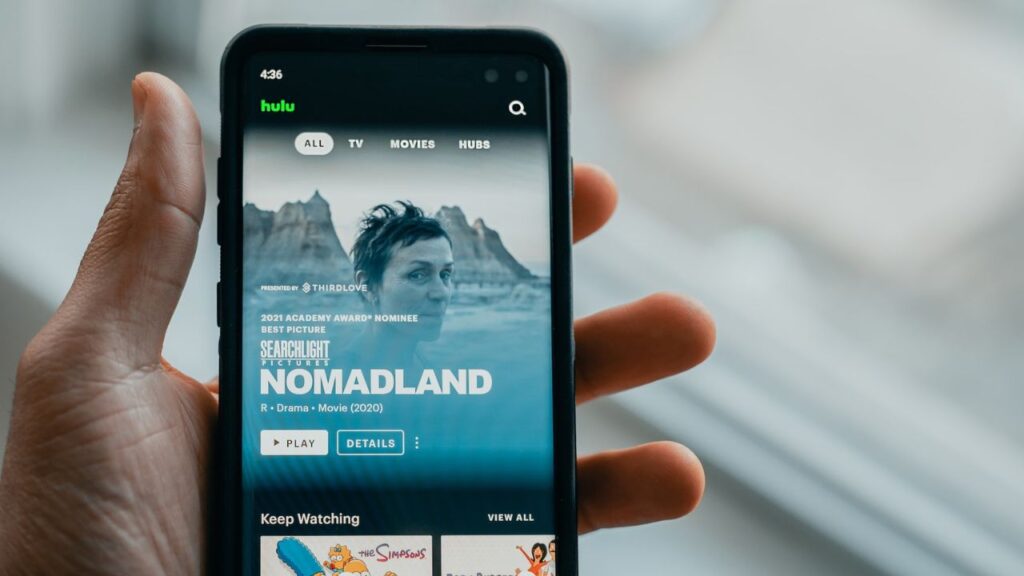 Even better, there are a few ways to get Hulu for free to save cash each month. We will walk you through how to score a free Hulu subscription and start streaming your favorite content immediately.
CHECK: 13 Best Free, Safe, and Legal Sites Like Netflix To Watch Free Movies (Ranked!)
5 Ways to Get Free Hulu
Whether you're a new or existing Hulu subscriber, you'll find all the tips and tricks you need to unlock Hulu at no cost. Why keep paying for cable when you can stream unlimited content for free?
Sign Up for a Free Hulu Trial
Hulu offers new members a 30-day free trial. Visit Hulu.com and click the 'Try up to one-month free' option. This will prompt you to create an account by entering your email address and creating a password.
Once you've created your account, you'll have instant access to Hulu's entire streaming library, including hit shows like The Handmaid's Tale, Rick and Morty, and Pen15. You can watch as much as you want during your free trial.
To avoid being charged, be sure to cancel your subscription online before the 30 days are up. You can cancel at any time through your account settings. If you love Hulu, do nothing, and you'll be charged the monthly rate to keep your subscription going.
Hulu works on your favorite devices like Smart TVs, Fire TVs, Roku, Apple TV, gaming consoles, phones, tablets, and laptops. So you have options for how and where you want to stream.
If you have any issues during sign-up or need help canceling before you're charged, Hulu's customer service team is available to help. You can contact them through online chat, email, or over the phone.
MORE: 5 Ways to Get Paid Watching Movies On Netflix
Spotify Premium Student account
So you want Hulu for free? As a student, you're in luck. Spotify offers a Premium Student plan for just $4.99 a month, including a subscription to Hulu's ad-supported plan at no extra cost.
To sign up, head to spotify.com/student. You'll need to verify your student status with a .edu email address or upload an image of your student ID. Once verified, your Premium Student account will be set up.
This gets you Spotify Premium – the same features like ad-free listening, downloads, and extreme sound quality – at half the normal price.
As an added bonus, Spotify will give you access to Hulu's (With Ads) plan, which has thousands of TV shows and movies. This means for just $4.99 a month; you'll get two amazing streaming services. What a steal!
The Premium Student deal also includes access to Showtime's streaming service for no additional fee. That's three streaming services for the price of one. Can't beat that.
To start watching Hulu, sign in with your Spotify username and password. All of Hulu's content will be available to stream through their website or apps on your smart devices. The Hulu and Showtime access will continue as long as you remain a Premium Student subscriber.
If you have a friend or family member with an existing Hulu plan, ask if they'd be willing to share their login. Hulu allows up to six individual profiles within each account, so you can use the service without messing up each other's viewing history or recommendations.
Make sure the plan owner adds you as a profile within their account. They'll need your email address to send you an invite to join.
Once you accept the invite, you can create your own profile, including a username and password. Your profile will have its own watchlist, viewing history, and recommendations separate from the other profiles.
There is a two-screen limit for streaming at the same time, so be mindful of that if you're both using the service simultaneously. You should be good to go if you're not streaming more than two shows or movies at once between all profiles.
If it's a live TV plan, you can access the same live channels and cloud DVR storage as the plan owner. You can schedule your own recordings, and they won't affect the other profiles.
The plan owner is still responsible for the monthly bill, so check in with them regularly to ensure the cost-sharing arrangement still works for everyone. If not, you may need to get your own separate plan.
Sharing an account with someone else is a great way to access Hulu for free without compromising on features. Just keep the lines of communication open, be considerate of any limits, and enjoy your free streaming! Let the binge-watching begin.
Microsoft Rewards
Microsoft Rewards is a free program that lets you earn points for doing everyday things like searching the web, shopping, and gaming. You can then redeem those points for free gift cards to places like Hulu, allowing you to get a subscription at no cost.
You earn points just by using Microsoft products and services you already enjoy, like Bing, Microsoft Edge, Xbox, and more. Simply search the web, shop at your favorite stores, play games, take surveys, and complete other activities.
The points add up over time. Once you've earned enough, you can cash them in for a free Hulu gift card. You'll need to earn roughly 26,000 points for a good Hulu plan.
You have options for how you want to redeem your points. In addition to Hulu gift cards, you can get gift cards for retailers like Amazon, Target, and Walmart or donate your points to charities like St. Jude Children's Research Hospital, WWF, and UNICEF.
Anyone with a Microsoft account can join Microsoft Rewards for free. Just sign in, opt into the program, and start earning points for what you do daily. Track your points and redeem them right from the Microsoft Rewards page.
Microsoft Rewards is a great option if you're looking for a simple way to earn a free Hulu subscription. You're already using Microsoft products, so why not get rewarded for it? Sign up, start earning points, and before you know it, you'll have enough for a free year of Hulu. Sit back, relax, and enjoy your favorite shows—all at no cost.
Swagbucks
Swagbucks is one of the easiest ways to earn free Hulu. They've paid out over $892 million to members so far, and you can redeem the points you earn for gift cards to places like Hulu, PayPal Cash, and more.
Swagbucks is a legitimate company that actually pays out real money and rewards. They have a 4.3-star rating on Trustpilot based on over 33,000 reviews. You can feel confident that the time you spend on the site will pay off.
You only need 2,300 SB to get a free month of Hulu, which equals about $25. SB is Swagbucks' points currency, and there are many ways to rack them up quickly.
Swagbucks frequently offer bonuses just for signing up, like the $10 welcome bonus. They also run promo codes and special deals that can score extra SB. Be on the lookout for codes to enter at checkout or on the Swagbucks website.
You can earn SB in so many ways on Swagbucks:
Take surveys on topics that interest you
Watch videos and get paid
Play games and earn rewards
Search the web and get paid for your searches
Refer friends and family and earn bonus SB
Install the Swagbucks browser extension to earn extra SB while shopping online
Your points will never expire as long as you remain an active member.
With all the ways to earn and bonuses available, you'll be well on your way to enjoying free Hulu in no time, thanks to Swagbucks. Sign up today and start earning!
Final Thoughts
Whether you want to take advantage of a free trial, use a streaming device offer, or get creative with a gift card, you have options. Why pay when you can stream your favorite shows for free?
Now get to it – pick your free Hulu method of choice and start binge-watching. Before you know it, you'll be hooked on the free content you won't want to cancel. But if you decide to become a paying member down the road, at least you gave it a test run without dropping any cash.