When the chef comes out and prepares your meal, it's one of the most romantic dinner date moments you can have.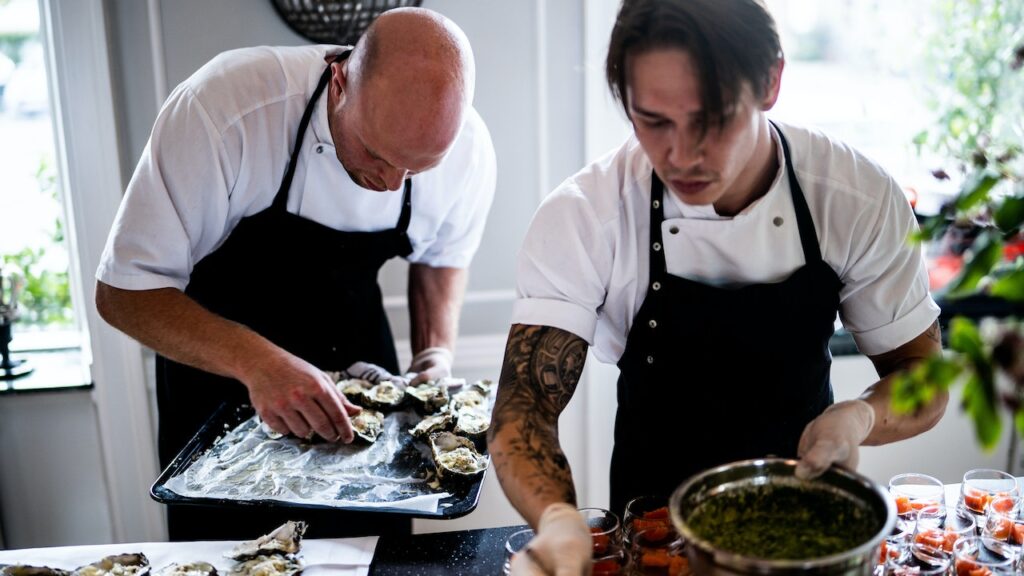 It enhances the memory of eating out and makes it possible for you to see the skill and attention to detail that each chef puts into each meal.
If you want to prepare something for your significant other, you could be curious about what restaurants cook your meal in front of you or just like the additional attention some restaurants give.
Here are various restaurants where you can watch people cook, including steakhouses and hibachi restaurants.
Benihana
Benihana is one of the most well-known hibachi chain restaurants, having outlets throughout the country. One of the first sites to introduce hibachi and teppanyaki to the United States was this restaurant, which opened its doors in 1964.
The chefs at Benihana prepare the cuisine on a hibachi grill in front of the diners and wow them with quick-thinking, accomplished knife skills.
Popular menu items at Benihana include:
Hibachi Chicken
Shrimp Hibachi Filet Mignon
Tuna Hibachi Steak
Chicken Hibachi Rice
Despite its success, some individuals believe that Benihana's food lacks the authenticity of Japanese hibachi cuisine. Benihana may not be suitable for clients on a budget since it is also pricier than other restaurants.
Sakura Japanese Steak, Seafood House & Sushi Bar
Before expanding sites across the country, Marc Ha's Sakura Japanese Steak, Seafood House & Sushi Bar first debuted in 1988 in Fredericksburg, Virginia.
This Japanese hibachi restaurant serves various teppanyaki meals along with sushi and steak. Customers like the top-notch ingredients and have the chance to watch professional chefs prepare their meals in real-time.
Popular menu items at this restaurant include:
Scallops
Filet Mignon
Lobster
Shrimp and Chicken Combo
Given that the cuisine is mostly meat and fish, this well-known restaurant may not be a favorite among vegans and vegetarians. Additionally, this Japanese restaurant is rather pricey.
Oyster Bars
If you're a fan of fresh, briny flavors, then venues that specialize in serving oysters are a culinary haven for you.
Offering an array of oyster types from different regions, these establishments often have a laid-back, social atmosphere.
They usually feature a raw bar where the oysters are shucked to order, and you might even find options for grilled or baked oysters.
Shogun
A chain of sushi and teppanyaki restaurants with locations all over Southern California is called Shogun Japanese Grill & Sushi Bar. The unique dining experience this restaurant provides and the chance for customers to see their food being prepared are two reasons why it is so well-liked.
Popular menu items at this restaurant include:
Filet Mignon
Half Roll Trio
Teriyaki Chicken
New York Steak
Shogun is a well-known restaurant brand, but not everyone likes it. The restaurant is not the best choice for those on a tight budget since it is pricier than other places. Since many of Shogun's well-liked meals include meat, vegetarians and vegans may not be as fond of this restaurant.
Fogo De Chão
Fogo de Cho is a fantastic restaurant where your dinner is prepared at your table. Due to a significant increase in demand, this Brazilian restaurant finally launched a location in America.
The fact that this restaurant specializes in the art of churrasco is one thing that makes it stand out from the competition. Churrasco is a grilling method that grills meat for an extended period. It intensifies the taste and makes the meat very soft.
There are options for steak, fish, chicken, lamb, and a market table on the large menu at Fogo de Cho. The goods and products on their market table are the freshest they could locate that day at the neighborhood market.
As a result, that specific menu has some of the tastiest dishes you can discover. When it comes to cooking in front of you, the waiter or chef visits your table and completes your meal in front of you.
The experience becomes even more personal and unique as a result. Fogo de Cho is a terrific choice if you want something with Brazilian influence and someone cooking at your table.
Teppanyaki Restaurants
Often found in Japanese steakhouses, chefs cook food on a hot griddle right in front of you, sometimes with flair and tricks.
The menu usually features a variety of meats, seafood, and vegetables, and the interactive cooking style makes it a popular choice for celebrations and group outings.
Dons Bogum Wine Bar & BBQ
Dine at Dons Bogam Wine Bar & BBQ if you appreciate the concept of a hibachi restaurant but want something a little cozier.
The emphasis at this hibachi restaurant is largely on gourmet dining. You can choose a more private table where you can still see the chef at work, yet you may still choose to sit near the chef if you want.
In addition to Japanese food, this hibachi restaurant also provides Korean cuisine. If you've never had Korean cuisine, here is the place to do it. The fact that Master Chef Woo Kim prepares your dish is one of the restaurant's attractions.
With her years of expertise, Kim has always wished to introduce the globe to the greatest Korean food. He prepares your meal in a way only a great chef can—with flair and grace. You may try a selection of wines, beers, and sake in addition to delicious Korean food.
Mongolian BBQ
Mongolian BBQ is all about customization and quick cooking.
You pick your own meats, veggies, and sauces, and then watch as chefs grill it up on a large, circular griddle.
The fast-paced cooking and endless flavor combinations make it a fun and personalized dining experience.
99 Favor Taste
You should go to 99 Favor Taste if you're in the mood for Chinese cuisine. It's a hot pot restaurant where almost everything is available.
Your chosen meal ingredients are brought to your table by the chef or server, who then assists in preparing your hot pot. After that, you may add ingredients or ask your server to do it. There are a variety of items you may use in your hot pot.
As a result, you can essentially prepare whatever sort of soup or stew you choose. 99 Favor Taste provides Korean BBQ specialties in addition to conventional Chinese hot pot meals. You may still indulge in traditional Korean meals if you don't feel like eating from a hot pot.
For those seeking a more laid-back experience with a server that helps cook their food at their table, 99 Favor Taste is a perfect choice.
Pizza parlors
Pizza parlors are the go-to spots for everyone's favorite comfort food: pizza.
Whether you're into deep-dish, thin-crust, or something in between, these eateries offer a cozy atmosphere that's perfect for casual dining.
Many also serve up appetizers, salads, and desserts, rounding out the menu for a full meal experience.
Nikko
Nikko is a well-known location where you may order cuisine and have it prepared in front of you. There is a sushi bar at this Japanese eatery. Mostly, the sushi is made right in front of you.
You may observe the masters at work while seated at the bar. However, Nikko is well-known for more than simply its meals and sushi. The atmosphere is vibrant on the weekends.
On weekends, you may often find a DJ and live music playing as people are dancing or having a good time. If you want something a little quieter, the restaurant also offers private dining in addition to the sushi bar.
People watch their preferred teams on the huge screen inside the restaurant on Sundays, turning it into a sports bar. Because it serves so many various types of customers, Nikko is a fantastic restaurant.
Spanish Tapas Bars
For a truly social dining experience, Spanish tapas bars are the way to go.
These lively spots offer a range of small plates, from olives and cured meats to more elaborate dishes like patatas bravas and gambas al ajillo (garlic shrimp).
The idea is to order a variety of dishes and share them with your table, creating a communal and interactive meal.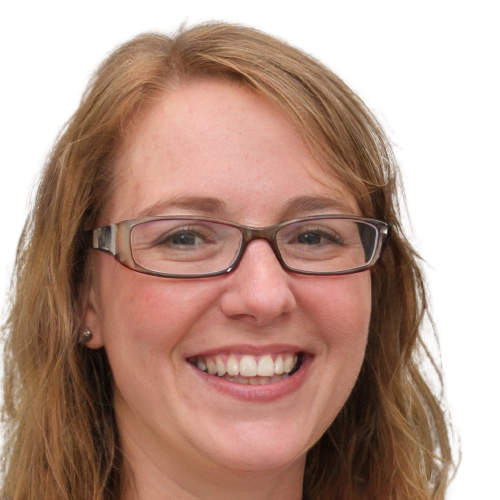 Hi, I'm Ashley a freelance writer who's passionate about personal finance. Ever since I was young, I've been fascinated by the power of money and how it can shape our lives. I've spent years learning everything I can about budgeting, saving, investing and retirement planning. So if you are looking for tips, advice, or just a little bit of inspiration to help you on your financial journey, you have come to the right place. I am always here to help, and I am excited to share my passion for personal finance with you.