Atlanta, the capital of Georgia, is the ninth-largest metropolitan area in the United States.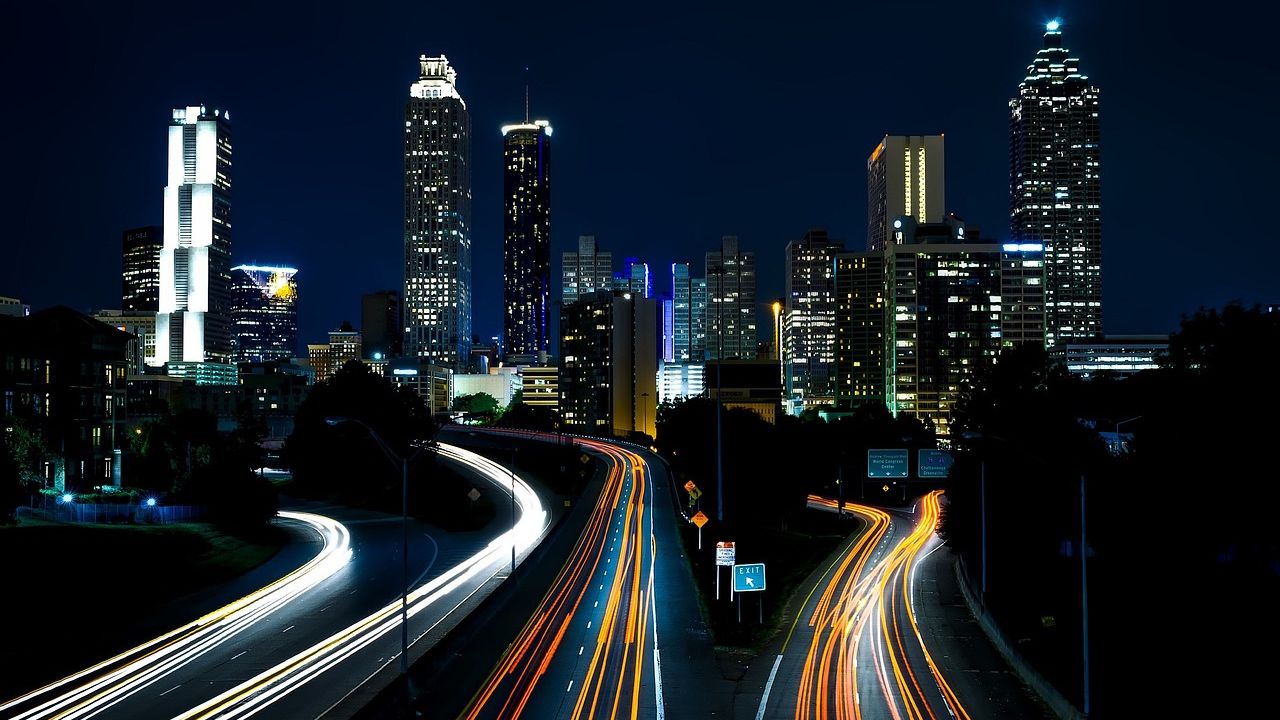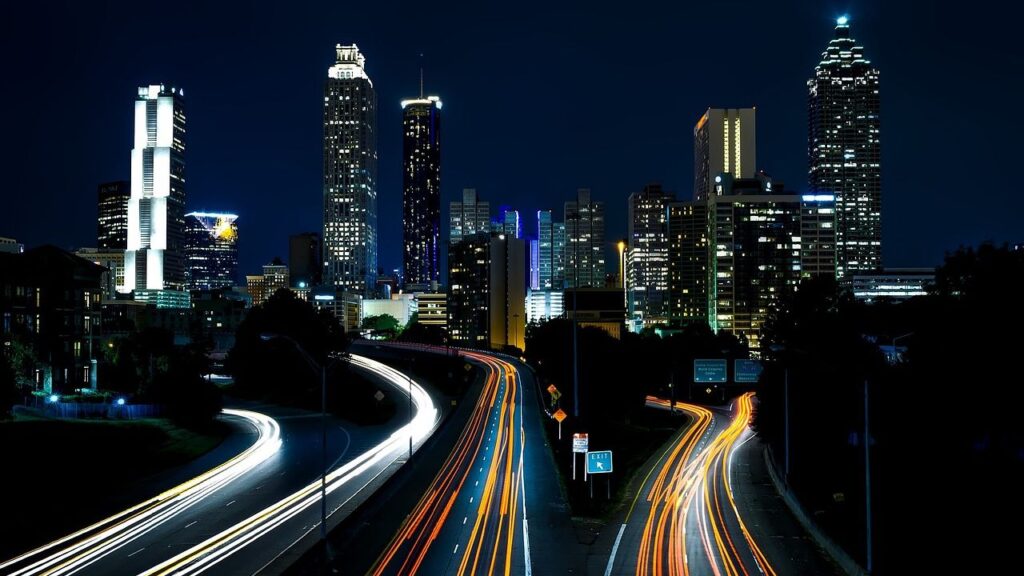 Known as the "New York of the South," this city is one of the fastest-growing in the country. It is a hub for business, commerce, education, and culture, with a diverse population of over six million people.
Here is what the city offers to its residents, the challenges they may face, and whether it is a good place to live.
Is Atlanta, GA A Good Place To Live?
Atlanta, with its pulsating energy, is undeniably a city on the move.
The skyline is dotted with innovative architecture, the streets buzz with activity, and there's always something happening around every corner.
It's a far cry from the smaller Georgian towns, but that's what gives Atlanta its unique appeal.
At its core, Atlanta thrives on progress. The city is a hub of community organization and civic engagement, echoing its historical importance in movements for change.
For those looking to jet-set, the connectivity ATL offers is unparalleled, with flights that can zip you directly to almost any corner of the globe.
Yet, living in Atlanta isn't all about the urban glitz. It's nestled close to some of Georgia's most scenic outdoors.
The North GA Mountains, with their lush vistas, offer an easy escape. And for those who feel the mountains are a tad too cold, the warm sandy beaches aren't as far as one might assume.
However, Atlanta's rapid growth and allure come with a price tag.
While it doesn't rank as Georgia's most affordable city, what it provides in terms of experiences and opportunities often justify the cost for many.
But the beauty of Atlanta is that it doesn't rely solely on its surroundings to be captivating. The essence of the city, its culture, its people, and its stories, are what truly make it shine.
Still, Atlanta isn't for everyone. While some find themselves seamlessly blending into its rhythm, others might feel a tad overwhelmed by its pace and magnitude.
So, if Atlanta's on your radar, take a moment to delve into its offerings, see if its mix of urban and natural, historic and modern, resonates with your life's tune.
Let's explore this further.
Pros of Living in Atlanta
There are numerous reasons why Atlanta has been rated among the top ten cities in the United States.
Here are the pros of living in Atlanta, making it a sought-after location to pursue one's dreams:
Top-notch education
The city is home to several top-notch universities and colleges, such as Emory University, Georgia Institute of Technology, and Georgia State University, to mention but a few.
Students are exposed to an array of opportunities in academics, sports, research, and cultural activities that help them build a robust foundation for their future careers.
With quality education made accessible to its residents, it is no wonder that Atlanta boasts a highly educated workforce.
A hub for job opportunities
Major companies such as Coca-Cola Company, Delta Airlines, and CNN have their headquarters in Atlanta.
The city also has a thriving film industry, and many productions take place within the city's boundaries.
The abundance of job opportunities in various sectors means that living in Atlanta provides you with limitless possibilities for professional growth and development.
Access to an excellent healthcare system
Atlanta is home to some of the best healthcare facilities in the country, such as the Emory University Hospital and Children's Healthcare of Atlanta.
These world-renowned institutions offer residents top-tier medical care and, coupled with well-trained healthcare professionals, guarantee that residents remain healthy and well cared for.
An extensive transportation system
Atlanta prides itself on having one of the most comprehensive transportation systems, with options for public transportation such as the MARTA rail lines and bus services.
This allows residents to quickly move around the city, reducing the need for motorists to battle the city's notorious traffic congestion.
Many cities still struggle to improve their public transportation systems, making Atlanta increasingly attractive to those who value ease and convenience in their daily commute.
A thriving cultural scene
Atlanta is a cultural melting pot and home to several festivals, museums, and art galleries.
For example, the High Museum of Art is well known for its extensive art collections, while the National Center for Civil and Human Rights provides a window into the civil rights movement.
The Atlanta History Center, which boasts over 33 acres of gardens, also allows visitors to learn about the city's rich history.
A variety of outdoor activities
For those who love the outdoors, there are countless parks, hiking trails, lakes, and rivers around Atlanta.
Piedmont Park, for example, is one of the city's most iconic parks, with play areas for kids, picnic spots, and swimming pools.
The Chattahoochee River National Recreation Area also provides visitors with over 100 miles of scenic hiking trails along the river banks, a popular spot for rafting and kayaking enthusiasts.
Affordable cost of living
Despite being a city with so many advantages, the cost of living in Atlanta remains relatively affordable compared to other major cities.
Typically, the cost of living is around 7% lower in Atlanta than in other major cities like Los Angeles or New York.
The affordable cost of living is a significant advantage that many individuals can take advantage of, helping them to allocate their hard-earned income wisely for family, hobbies, and other pursuits.
Related: 5 Cheapest Places to Live in Georgia
Cons of Living in Atlanta
Atlanta has its fair share of drawbacks that are not often talked about.
While the southern hospitality and vibrant cultural scene make the city attractive, it's essential to examine the cons of living in Atlanta.
Crime Rate: A Constant Worry
Atlanta's crime rate is a significant factor that should be considered before moving to the city.
While the city has experienced a steady decline over the years in criminal activity, it still ranks high compared to other U.S. cities.
However, it's worth noting that there are also many safe areas in Atlanta, where crime is much lower.
The city has a high murder rate, four times higher than the national average, and violent assaults occur frequently, but these statistics are not reflective of every neighborhood in the city.
Traffic
At one point, Atlanta had the distinction of having the worst traffic in the country.
Although it has since improved, traffic jams can still be shocking, and it's not uncommon to see cars moving at a snail's pace during rush hour.
The city's transportation system is also somewhat artery-choking, with few public transportation alternatives.
Pollen: A Miserable Allergic Season
Atlanta is known for its beautiful trees, but come spring; residents are hit by a wave of pollen that engulfs the city, causing miserable allergies.
The pollen count is famously high, filling the air with a yellowish-green fuzz that settles on cars, sidewalks, and building facades.
An Unbearable Summer
While Atlanta experiences all four seasons throughout the year, summers can be unbearable due to high humidity.
Temperatures often soar into the upper nineties or low hundreds, and the humidity makes the heat feel even more intense.
Without proper air conditioning or access to a pool, summers can be uncomfortable and even dangerous.
Limited International Flights
Hartsfield-Jackson International Airport is one of the busiest airports in the world, handling extensive domestic routes.
However, you may be disappointed if you're looking to travel abroad. The airport is limited regarding international flights, with many popular destinations requiring a layover in another city first.
Lingering Prejudice
While Atlanta is often called the "Black mecca" due to its rich African-American culture, it's also a city with a long history of racism.
The city was once a hotbed of Civil Rights Movement activity, and many of its neighborhoods reflect that.
However, pockets of racial prejudice still exist, making choosing a neighborhood with care essential.
A Challenge for Pedestrians
Despite the city's famously walkable neighborhoods, much of Atlanta is car-centric, making it a challenge for those who prefer walking.
Sidewalks are in short supply, and many streets lack proper crossings, making it dangerous to walk in some areas.
Overall, Atlanta can be a challenging city to navigate.
Conclusion
Atlanta is undeniably; a city with numerous advantages, making it an attractive location to call home.
With excellent educational and medical facilities, evening entertainment options, parks and outdoor activities, businesses, and job opportunities, Atlanta offers its residents an exceptional quality of life.
However, there are many cons of living in the city, which include high crime rates, heavy traffic, horrible pollen, painful humidity, limited international flights, a limited mass transit system, lingering prejudice in some areas, and a lack of pedestrian-friendly infrastructure.
That said, you should weigh the good against the bad before calling Atlanta home.
More from Dollar Sanity:
10 Pros And Cons Of Living In Mobile, AL
12 Pros And Cons Of Living In Charleston, SC