Atlanta, GA, is an exciting city to call home, filled with a rich cultural heritage and diverse attractions for both residents and visitors.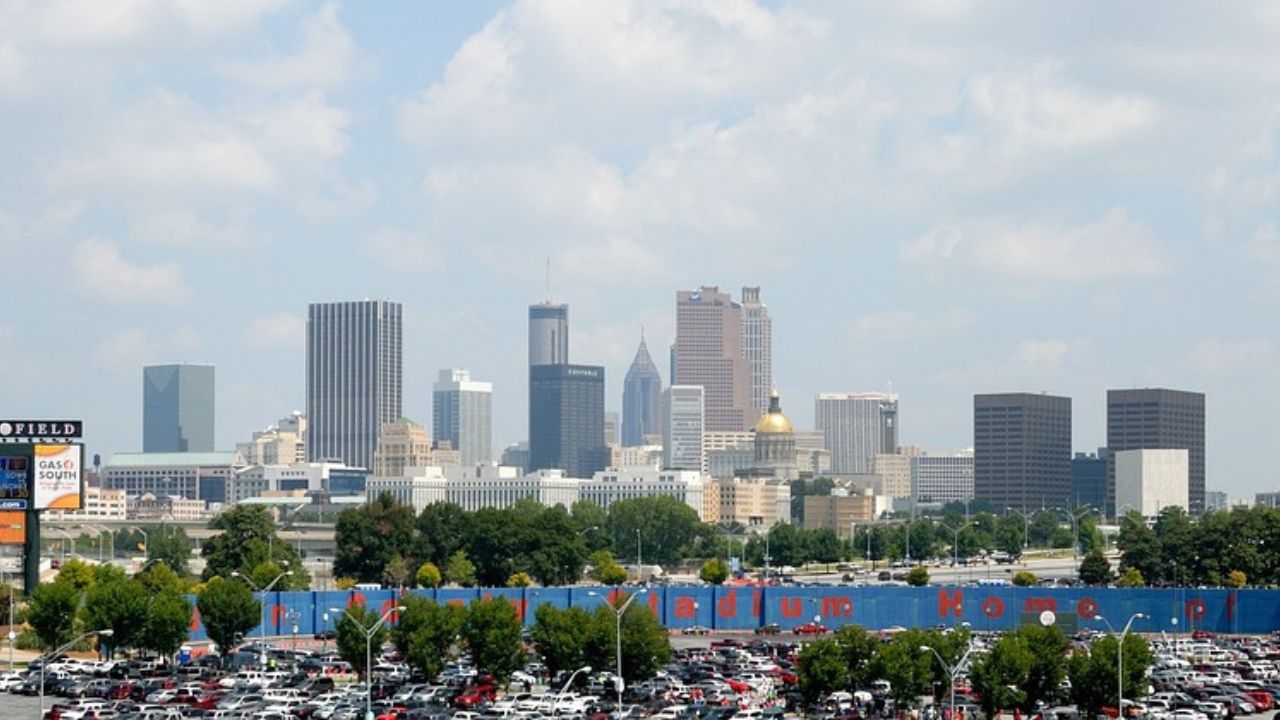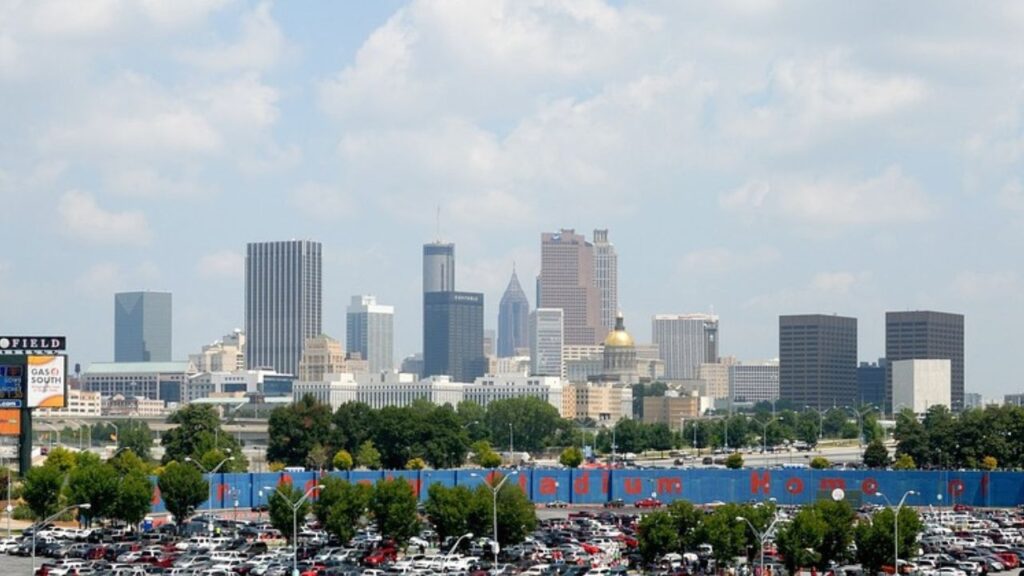 Its lively downtown area boasts landmarks like the Georgia Aquarium and the World of Coca-Cola, offering fun and educational experiences for people of all ages.
While Atlanta isn't among the most affordable cities in Georgia, it is still more affordable than other major cities, making it an appealing choice for families. It's a wonderful place to raise children, with strong public schools and a wide array of family-friendly activities.
As for safety, many neighborhoods in Atlanta have been focusing on community-based efforts to reduce crime. Here are safe neighborhoods to consider a home:
Cabbagetown
Crime rates in Cabbagetown are 31% lower than the national average, and violent crimes are nearly a third lower.
The central areas of Cabbagetown are the safest. There's even a neighborhood security patrol keeping an eye out. Historic cottages from the 1800s line the narrow streets, and the Krog Street Tunnel is covered in striking street art.
Home prices average $244,000 to buy or $1,184 monthly to rent. Cabbagetown is safer than the rest of Atlanta than 69% of neighborhoods.
Beyond low crime, Cabbagetown oozes character. Oakland Cemetery features lavish 19th-century memorials and Margaret Mitchell's grave site. Eclectic shops, bars, and restaurants attract visitors and residents alike.
On the weekends, the neighborhood comes alive. The Cabbagetown Park hosts festivals and a popular farmers market. Restaurants like The Albert, Little's Food Store, and Carroll Street Cafe offer brunch al fresco.
Reynoldstown
Reynoldstown is a historic neighborhood on the east side of Atlanta that tops the list for safety. With a population of 3,171, Reynoldstown has a small-town vibe in the city's heart. Most homes range from $700K to $900K, but you can still find cute bungalows in the $500s to $600s, plus condos, lofts, and townhomes.
Crime stats show why it's so secure: Assault is 44 vs. the national average of 282.7. Murder is 0 vs. 6.1 nationally. The Beltline trail has transformed the area from a place "no one wanted to live" into a hotspot for first-time homebuyers.
Some reasons Reynoldstown is safe and appealing:
Active community – Neighbors look out for each other. There's a strong sense of community with events like Art on the Beltline and Stomp and Stroll.
Family-friendly – You'll find neighbors of all ages, from young families to retirees. Schools like Burgess-Peterson Academy and Inman Middle School are highly rated.
Great location – 10 minutes from downtown and Midtown, with easy highway access. Visit spots like Ladybird Grove & Mess Hall, The Albert, and Victory Sandwich Bar.
Development and revitalization – Safety is improving thanks to new residential and retail development, the Beltline, and community organizations promoting civic responsibility.
Outdoor spaces – Enjoy Frazer Park, the Beltline, and Freedom Park. And more green space is coming with the Beltline Westside Trail expansion.
Old Fourth Ward
Old Fourth Ward crime rates here are 25% lower than average, and violent crime is 24% lower. This trendy area is also a hub for food and shopping.
Ponce City Market fills a historic Sears building with hip eateries and stores. Irwin Street Market offers artisanal foods in a cozy setting.
The Eastside Trail, part of the Atlanta Belt Line, is great for walking and biking. Nearby Historic Fourth Ward Park has a skate park.
With nearly 13,000 residents, Old Fourth Ward balances safety and livability. It appeals to urbanites of all ages seeking an eclectic, close-knit community.
This in-town neighborhood overflows with recreation and culture. Residents enjoy proximity to the Center Stage Theater, High Museum of Art, Fox Theater, and Piedmont Park.
Open spaces like Freedom Park, Ponce City Market's rooftop, and Historic Fourth Ward Park provide room to unwind. An array of coffee shops, bars, and locally-owned stores complete the vibrant street scene.
Old Fourth Ward receives high marks for walkability and transit options. The Eastside Trail connects to Midtown, while bus and streetcar lines run throughout the neighborhood. For drivers, access to interstates 75 and 85 is just minutes away.
Others were interested in:
10 Cheapest Places To Buy Land In The US
8 Warm Places With Low Cost Of Living In the US
6 Pros and Cons of Living in Tennessee Right Now
Inman Park
Inman Park is a leafy, historic neighborhood just east of downtown Atlanta. Home to beautiful Victorian mansions and a popular food scene, Inman Park is considered one of Atlanta's safest, most desirable areas.
With home vacancy rates of only 8.2%, Inman Park's housing market is tight. Properties here are in high demand. Inman Park's safe, small-town vibe within Atlanta's city limits draws many families and young professionals.
Inman Park is a walker's paradise, with the Eastside BeltLine Trail converting an old railway into a paved path. Along the trail, you'll find trendy brunch spots, cafes, bars, and Krog Street Market, an indoor/outdoor food hall in a former factory building. The neighborhood still maintains its historic charm, with Springvale Park surrounded by preserved Victorian homes.
Crime in Inman Park is nearly 60% lower than national averages. Violent offenses occur at a rate 58% below the norm. In Atlanta, where safety can be a concern, Inman Park provides refuge.
Candler Park
Crates here are 70% lower than the national average, especially for violent offenses. The residential areas and leafy, tree-lined streets tend to deter criminal activity.
Candler Park has an active neighborhood patrol that works with the Atlanta Police to keep the area safe. Residents can sign up for the patrol to help monitor the neighborhood and report suspicious activity. The low crime rates and watchful neighbors make you feel comfortable walking around Candler Park day or night.
This quiet, primarily residential neighborhood also has plenty of opportunities for enjoying the outdoors. Candler Park features a golf course, playground, swimming pool, and winding trails.
Nearby Freedom Park also has trails, as well as outdoor art installations. These open green spaces allow residents to get outside, exercise, and connect with nature without leaving the neighborhood.
While Candler Park is primarily residential, McLendon Avenue offers laid-back dining and shopping options. You'll find cafes, nightclubs, and restaurants serving up Southern fare and comfort food.
The shops include everything from boutiques to bike stores. The leisurely, small-town vibe of McLendon Avenue complements the rest of the quiet, family-friendly neighborhood.
North Buckhead
North Buckhead crime rates here are 66% lower than the national average. An upscale residential area, North Buckhead is home to the Phipps Plaza, an open-air shopping mall with high-end stores, restaurants, a movie theater, and the Blue Heron Nature Preserve.
The median home value in North Buckhead is $739.9K, increasing over 16% in the past year. Tree-lined streets are filled with large homes on spacious lots. Nearby, Little Nancy Creek Park offers walking trails, playgrounds, and opportunities for outdoor recreation.
Dining options in North Buckhead range from upscale steakhouses to casual diners along Roswell Road. The Blue Heron Community Garden is a hidden gem with wetlands, meadows, and a sanctuary for turtles and other local wildlife.
Morningside/Lenox Park
While petty theft can be an issue, Morningside-Lenox Park's violent and property crime rates are nearly half the city average.
Car break-ins are the biggest criminal concern in Morningside. Never leave valuables in plain sight in your vehicle to avoid becoming a victim. The tree-lined streets are filled with restored Craftsman, Foursquare, and Tudor homes. For recreation, cyclists have easy access to the popular Eastside Trail.
The Morningside Security Patrol (MSP) helps deter crime. Off-duty Atlanta police officers patrol the area in an unmarked vehicle.
Consider starting or joining a neighborhood watch group. Meet with your homeowner's association and local police to organize patrols, share information, and implement crime prevention strategies.
Install motion-activated lights, security cameras, and alarm systems for your home.
Be vigilant and report any suspicious activity to the police right away. The faster they can respond, the more likely they are to catch perpetrators in the act.
Conclusion
While Atlanta may not be ranked as one of the safest cities in Georgia, it still has several neighborhoods known for their safety and community-minded spirit.
Despite being a major urban area, Atlanta's safe neighborhoods like Buckhead, Inman Park, and Cabbagetown provide a sense of security and a blend of suburban tranquility with city convenience.
With low crime rates and well-maintained streets, families, singles, and retirees can find a suitable and safe neighborhood in Atlanta that fits their needs and lifestyles.
Though the overall safety of the city might be a concern for some, these specific neighborhoods offer a reassuring exception within the lively metropolis.
More from Dollar Sanity:
Can You Live on $18 Dollars an Hour?
How Much Car Can I Afford on 50k Salary?