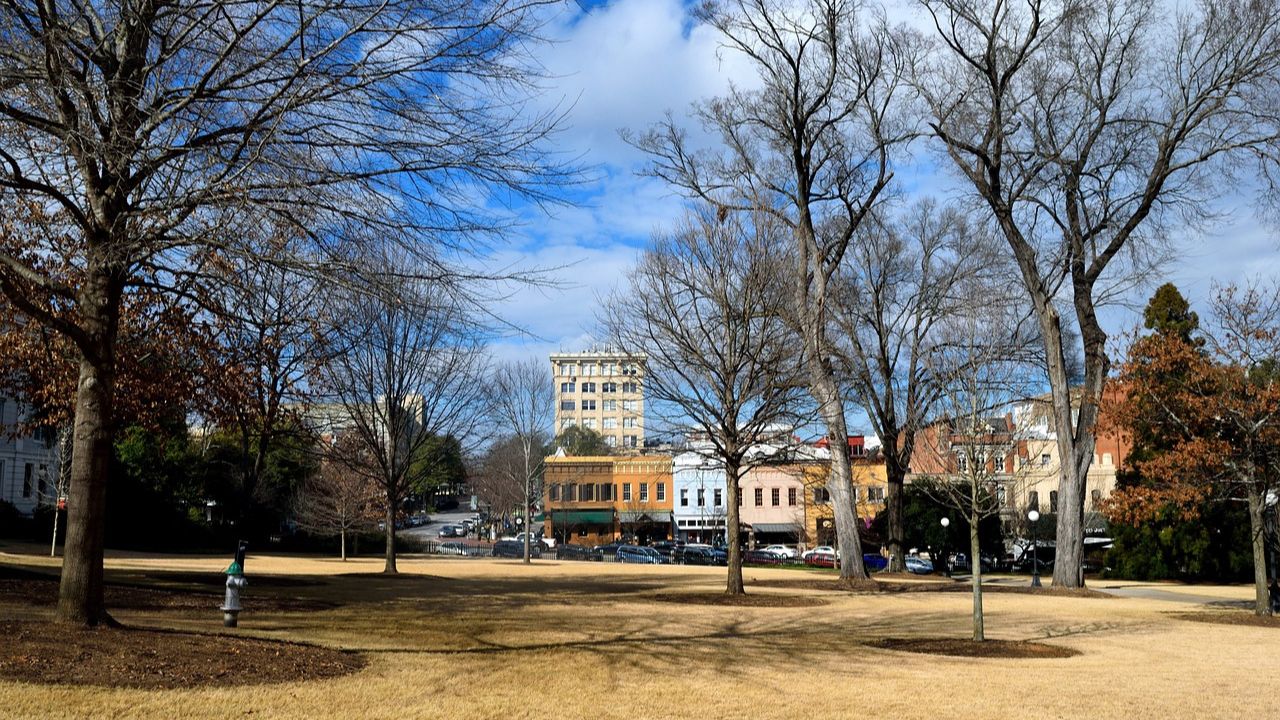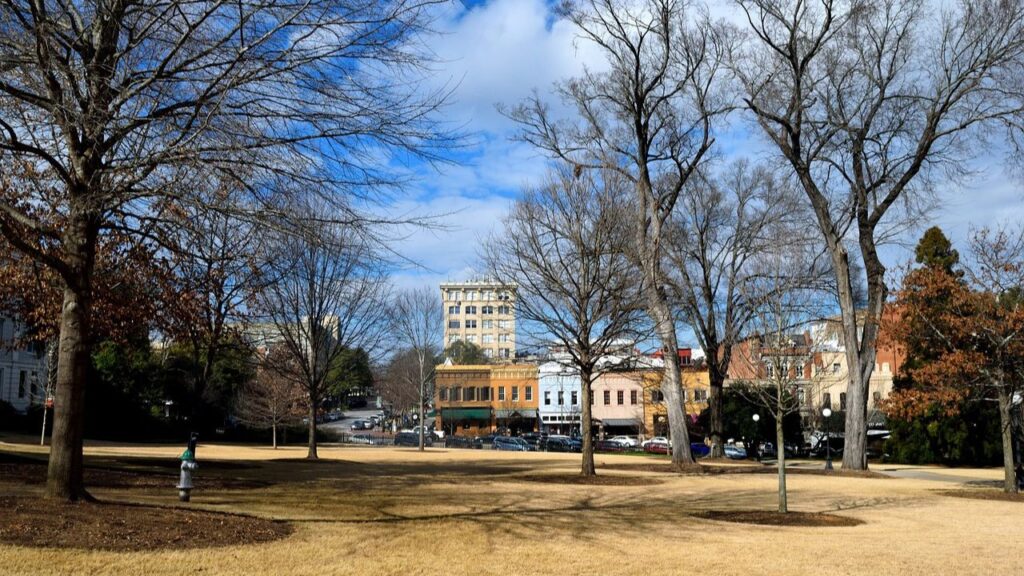 With its natural beauty, southern charm, and low cost of living, Georgia has a lot going for it. But before packing up the U-Haul, you'll want to consider safety.
After all, what good is an affordable house with a big yard if you're worried about crime? The good news is Georgia has some very secure cities where you can feel at ease.
If safety is a top priority in your relocation decision, these are the spots in Georgia you'll want to consider. Here are the safest cities in Georgia.
MORE: 5 Cheapest Places to Live in Georgia
Alpharetta
Alpharetta is a family-friendly city with over 750 acres of parkland, green spaces, and more than 200 kid-approved restaurants. You'll find everything from pizza and BBQ to sushi and tacos.
With its highly acclaimed schools, Alpharetta is an ideal place to put down roots. This charming suburb north of Atlanta has one of the lowest crime rates in Georgia. Your odds of becoming a victim of armed robbery, aggravated assault, rape or murder in Alpharetta is 1 in 384.
Cultural attractions like the Alpharetta Arts Center, The Alpha Loop, and Wills Park equestrian centre offer entertainment options for all ages. An abundance of golf courses, swimming pools, tennis courts and the Big Creek Greenway provides opportunities to get outside and active.
Tyrone
In Tyrone, you have a 1 in 1115 chance of becoming a victim of violent crime. Compare that to the national average of 1 in 225, and it's easy to see why Tyrone is considered an exceptionally secure place to settle down.
The 2020 crime rate in Tyrone is 39, nearly 7 times lower than average in the U.S. Overall, the rate of crime in Tyrone is only 13.66 per 1,000 residents during a typical year.
Tyrone is so safe due to its strong sense of community. Neighbors watch out for each other and report anything suspicious to the local police immediately.
The city has low poverty and unemployment rates and has great schools, affordable housing, and parks and recreation. This fosters stability and cohesion across generations.
Johns Creek
Johns Creek is one of the safest cities in Georgia. It ranks in the 77th percentile for safety nationwide. You'll feel secure raising a family here with the low crime rates. Violent crime in Johns Creek is only 6.6 incidents per 100,000 people, much lower than the national average of 22.7.
Property crime is also scarce at only 14.4 incidents per 100,000 compared to 35.4 nationally.
Most residents in Johns Creek own their homes in this suburban community. You'll find beautiful houses with manicured lawns in quiet, family-friendly neighbourhoods.
Johns Creek has abundant green spaces, making it an ideal place for outdoor recreation. You can go hiking, biking, boating and more with over 2,000 acres of parks and 12 miles of trails.
The Chattahoochee River National Recreation Area offers fishing, kayaking, and other watersports opportunities. Newtown Park, Ocee Park, and Autrey Mill Nature Preserve are popular spots for walking, jogging or enjoying nature.
READ: 14 Pros & Cons Of Living In Atlanta
Senoia
Senoia is a peaceful suburb 45 minutes south of Atlanta with beautiful scenery and friendly neighbors. The crime rate here is 67% lower than the national average, and violent crime is almost non-existent at 94% lower.
With just under 5,000 residents, Senoia has a charming small-town feel where most people own their homes and know each other by name.
Itoffers a quiet country atmosphere with lots of outdoor recreation. Go for a stroll or bike ride on the scenic backroads, or visit one of the many parks to enjoy nature.
North Buckhead
North Buckhead's violent crime rate here is 70% lower than the national average, with only 295 incidents per 100,000 residents. Property crime is also scarce, with a rate 83% lower than average. The affluent population and active neighborhood watch help deter criminal activity.
Despite the urban location, North Buckhead has a surprisingly natural setting. It borders the Chattahoochee River National Recreation Area, giving residents access to hiking and biking trails.
Several parks, like Blue Heron Nature Preserve and Garden Hills Park, offer green spaces within the neighborhood. Mature trees line the streets, creating a canopy over the community.
Sandersville
Centrally located between Macon and Augusta, this town of just over 5,600 residents was established in 1796 and serves as the county seat of Washington County.
Overall, crime rates in Sandersville are 47% lower than the national average. Violent crimes like assault, robbery, and homicide occur at a rate 31% lower than average.
Property crimes such as burglary, larceny, and motor vehicle theft are 54% less common here than nationwide figures.
Low crime is attributed to Sandersville's small-town feel and civic-minded residents. Neighbors know and look out for one another, and the police force prioritizes community involvement and trust-building.
Recreational opportunities at the Kaolin Festival, Sandersville Railroad Depot, and Lake Sinclair foster community bonding.
Summerville
In Summerville, Georgia, crime rates are well below national and state averages. The Summerville Police Department works hard to prevent crime through community policing and professionalism.
According to NeighborhoodScout, Summerville is safer than 63% of all US cities and towns. The crime rate in Summerville is 43.15 per 1,000 residents per year, compared to the national average of 38.99.
Violent crimes like assault, robbery, and vehicle theft occur at a rate 12% lower than the national average.
With a population of just over 4,300, Summerville has a small-town feel where neighbors look out for one another. The close-knit community and responsive police force help make residents feel secure in their homes and daily lives.
Milton
Milton, Georgia, is a peaceful Fulton County city known for its rural surroundings and equestrian heritage.
With a population of around 41,000, Milton has been ranked as one of the safest cities in Georgia. Milton's crime rate is 36.27 per 1,000 residents, making it safer than 70% of all US cities and towns.
Low crime. Milton has a very low rate of violent and property crime. Residents can feel at ease knowing that severe criminal offences are rare.
Family-friendly. Milton's small-town vibe, outdoor spaces, and highly-rated schools make it an ideal place to raise a family.
Natural beauty. Milton is home to parks, trails, and green spaces where you can get outside and enjoy nature. Check out parks like Bell Memorial Park or hike a section of the Silver Comet Trail.
Community feel. Milton has a tight-knit, small-town feel with community events like the Milton Farmers Market, Milton Music Festival, and the annual Founders Day Celebration. Residents embrace Milton's heritage and come together to support local organizations.
Conclusion
These Georgia places make a great place to settle down, raise a family, or enjoy a peaceful retirement. If safety is a top priority in your next move, you can't go wrong with these secure and serene Georgia havens.