What are the safest places to live in Iowa? Here are the top communities that made our list.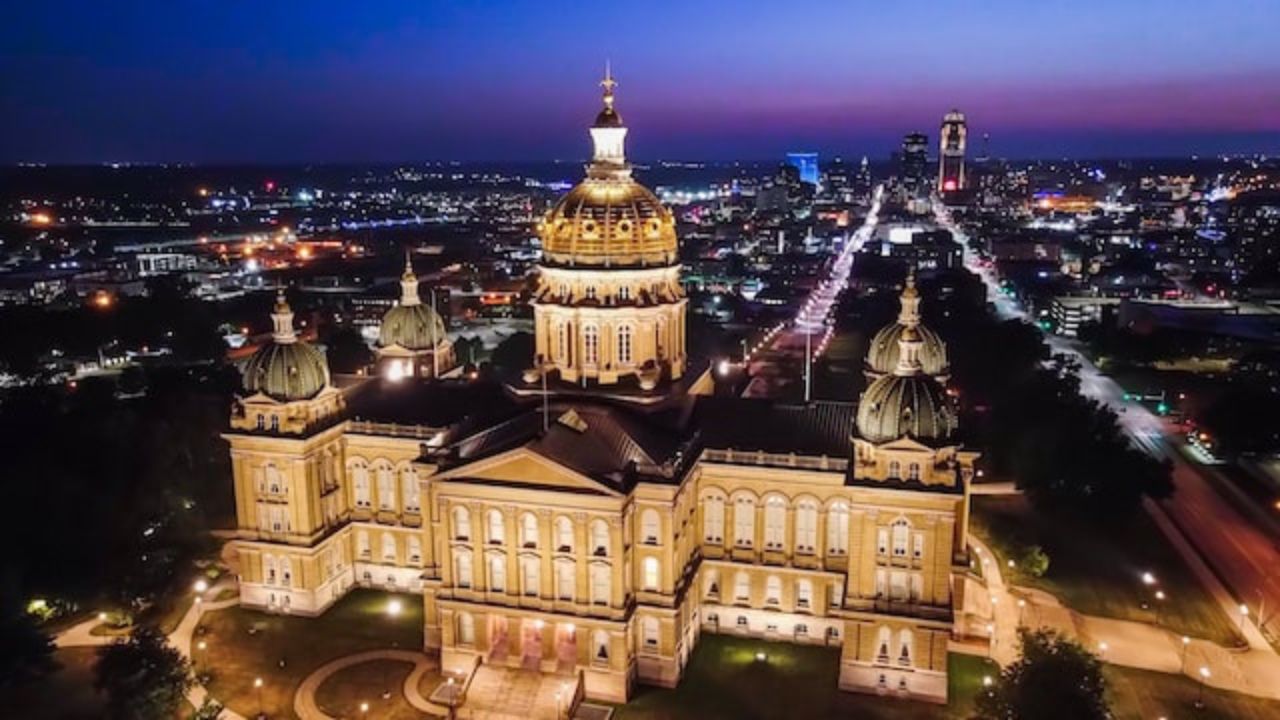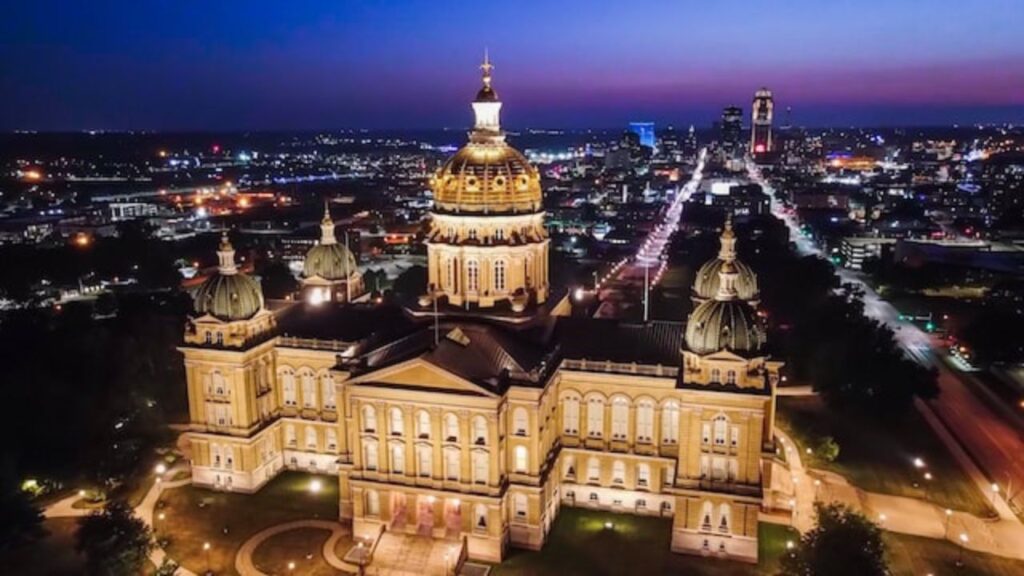 Are you thinking about traveling to Iowa or even relocating? The Hawkeye State has a lot to offer with safe and friendly communities, affordable housing and low cost of living.
Here are some of the top safest places to live in Iowa and what you will want to know before you travel this way.
Safest Places to Live in Iowa
Sioux Center
Located in the far Northwest portion of the state, Sioux Center is known for its strong Dutch heritage. The community is home to Dordt University, as well as a strong agribusiness community.
Sioux Center is known for a variety of entertainment options and their Summer Celebration is a major event annually.
Eldridge
Voted one of the best places to live in Iowa, Eldrige is located just outside the Quad Cities. With a charming and historic downtown, this small town is known for excellent schools and business possibilities.
Clive
Part of the Des Moines metro area in Central Iowa, Clive is located on the western edge of the metro and is a popular community with families and business professionals looking to live close to the state's largest city.
Connected geographically to several other communities on this list including Waukee and Urbandale, Iowa,
Clive residents and visitors love the extensive parks and trails that this community has to offer. Plentiful shopping is available, and new dining options and entertainment venues are being added regularly.
Norwalk
Just south of the Des Moines metro area, Norwalk is just minutes from the state's capital city. Offering small town quality living with a metro appeal, Norwalk is an excellent match for those who love the outdoors. The city boasts 279 acres of parkland for recreation for residents to enjoy.
Waukee
This western suburb of Des Moines is the fastest growing city in Iowa. Waukee is becoming well known for its variety of businesses and family attractions. Residents boast quality schools, plentiful parks and trails and many new and exciting entertainment venues.
Urbandale
With highly-rated schools and growing entertainment and dining options, Urbandale is a popular bedroom community for those working in the Des Moines metro.
Just a short drive to Des Moines or West Des Moines, visitors and residents will find plenty of shopping, dining and activities for those of all ages.
Decorah
Part of the popular "driftless" area of the country, Decorah features rolling hills, still waters and majestic bluffs that draws outdoor enthusiasts from far and wide.
Historic downtown Decorah offers charming shops and fine dining, including must stops for craft beer enthusiasts. For fans of Little House on the Prairie, a popular stop in Decorah is the Laura Ingalls Wilder park and museum.
Charles City
Also part of the driftless region, Charles City has exciting and thriving outdoor activities, including the state's first whitewater course that paddleboard and kayak enthusiasts can experience for a memorable adventure.
This small town also features large and active arts communities, with public theater and more adding to the long list of things to do in the area.
Pella
Pella, Iowa is a hidden gem that celebrates their proud Dutch heritage and architecture. Many families, retirees and young professionals are choosing Pella for a safe and affordable place to relocate.
Pella is home to Central College and major manufacturing companies including Pella Windows and Vermeer. The scenic downtown has specialty shops, unique dining and bakeries featuring must try treats including Dutch letters and kringla. Visitors flock to the city for their springtime tulip festival.
Spencer
Well known for its historic and scenic downtown, Spencer features a noteworthy collection of 1930's art deco. The arts are thriving in Spencer and the town offers many live theater, cultural and artistic opportunities.
Camping, hunting, fishing and other outdoor activities are plentiful in Spencer. The city is also home to the Clay County Fair, a popular summer event that draws in entertainment and visitors.
Pros and Cons of Living in Iowa

Are you thinking about relocating to Iowa? Want to know the pros and cons before you start looking at property? Here are a few key things that you'll want to know before adding this state to your list of candidates.
Pros of Living in Iowa
Low Cost of Living
While some consider Iowa a flyover state, they may want to take another look at the affordability that this Midwest state has to offer.

With an average cost of living that is 10% lower than the national average, Iowa is ranked number 4 in the country by

U.S. News

for the low cost of living and affordable housing.

Excellent Schools
Iowa public schools are highly ranked with small class sizes. This rural state has the

highest high school graduation rate in the United States

.

Family Friendly
Iowa is definitely family friendly with many attractions and events focused on parents with children. Fairs and festivals are abundant, including the iconic Iowa State Fair.

Extensive Outdoor Activities
Iowa is filled with scenic state parks, lakes and hiking opportunities that outdoor enthusiasts love. From boating and fishing on one of the state's many lakes, to hiking scenic cliffs and forests including the renowned Effigy Mounds, there is plenty to do in nature throughout the year.

Vast Employment Opportunities
Known primarily for agriculture, Iowa is also an insurance and financial powerhouse. Home to many large employers, pay is competitive and the state's commitment to high speed internet access makes

work from home opportunities

appealing as well.
Cons of Living in Iowa
Lack of Public Transportation
A car is necessary for daily travel in Iowa. Only a handful of the state's largest cities have limited bus service. Limited taxi and Uber services are not readily or cost effective in most areas.

Small Number of Airports
Those who rely on regular air travel will want to know that Iowa does have only a handful of airports. Those living outside Des Moines, Cedar Rapids, Council Bluffs or the Quad Cities, may have an hour or more to travel to the nearest airport. 

Limited Entertainment Options
With a state population that is smaller than many major cities, individuals who like to be out and about may find fewer options to keep busy. The Hawkeye state has no professional sports teams and major concerts are limited to a handful of larger cities. Traveling is necessary for most activities in this rural state. 

Weather
With hot and humid summers and cold and snowy winters, Iowa has weather extremes that may not be for everyone. However, outside of a couple of weeks of harsher weather during those seasons, for the most part temperatures are pleasurable and allow residents to get out and enjoy extensive outdoor activities. 
Why Live in Iowa?
I'm an Iowan born and bred. Over the years, I have had the opportunity to relocate elsewhere. Some of my options included popular cities like Honolulu, New York City, Philadelphia and Chicago. 
Why do I live in a state with more livestock than people? It is a safe and affordable place to raise a family.
Safety
Iowa is a place where I can walk my dog alone at night. My kids can play outdoors and ride their bikes in the street. Neighbors care and look out for each other.
Neighbors and Community
The "Iowa Nice" that Iowa Governor Kim Reynolds heavily promotes is a real thing. This aspect makes this state an ideal home to many transplants who are looking for a better quality of life.
Even U.S. News agrees. Des Moines ranked #14 in the best places to live in the United States. Some of the attributes included safety, affordability, quality of life and job opportunities.
Low cost of Living
While there may not be as many attractions to visit or activities to attend as in more populated areas. This Midwest state has a high quality of living where expenses are relatively low compared to the national averages.
Homeownership is possible for even those on middle class incomes and schools are highly ranked for academics and safety.
We all worry about safety no matter where we live. However, these safest places to live in Iowa are just some of the communities worth looking into. This is Iowa can provide more information, including information on employment, cuisine and culture.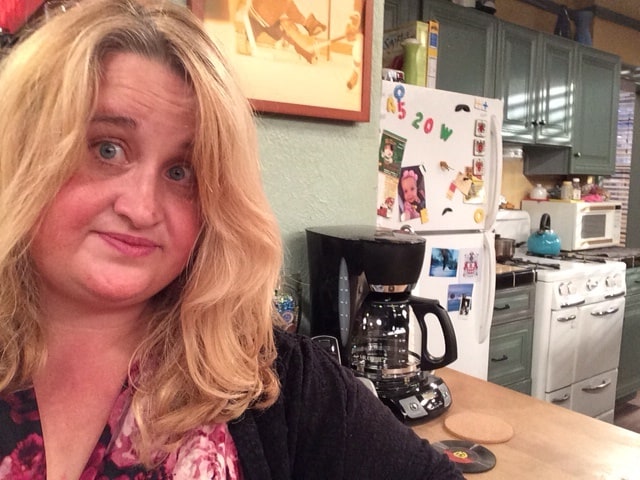 Kim Ritter is a frugal living expert, blogger and mom of two from small-town Iowa. What began as an effort to help her family save a few dollars a month has now transformed into a full-time passion to help other parents money. Visit her online at twokidsandacoupon.com and follow her on Twitter at @2kidsandacoupon for more ways your family can have fun on a budget.