Luxury cars are the epitome of style, comfort, and performance. They are the ultimate status symbol, and everyone dreams of owning one.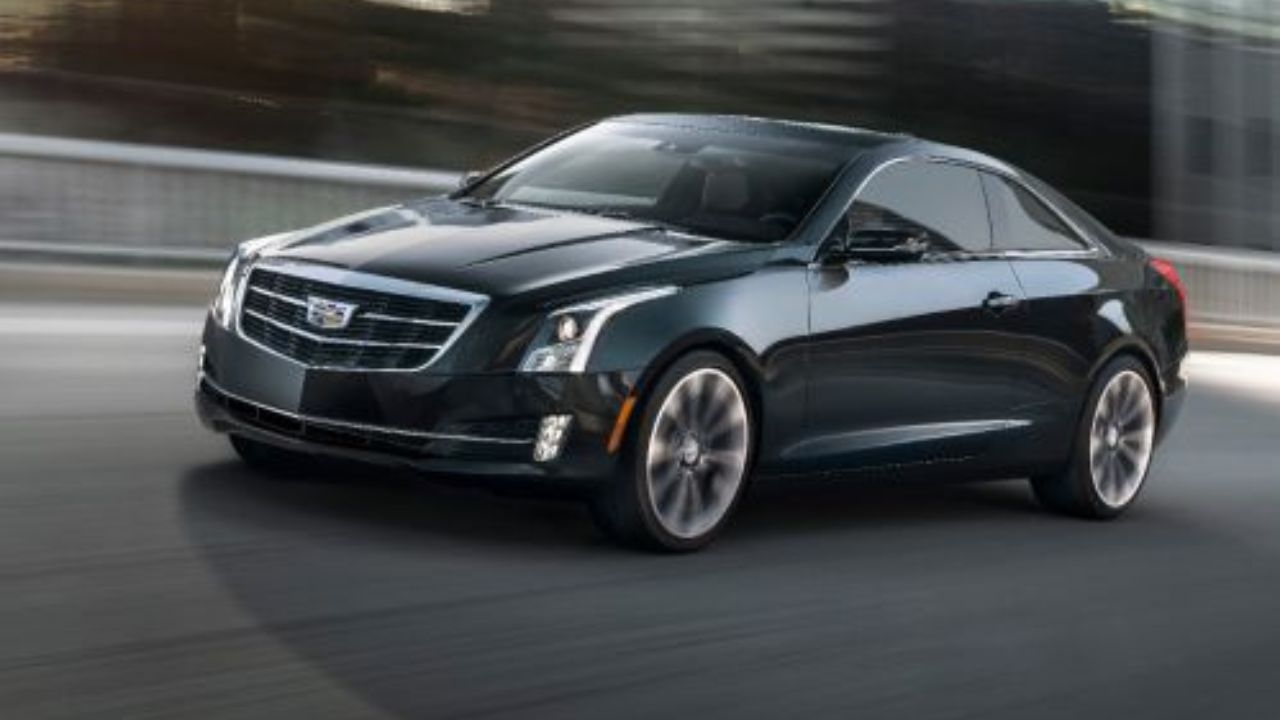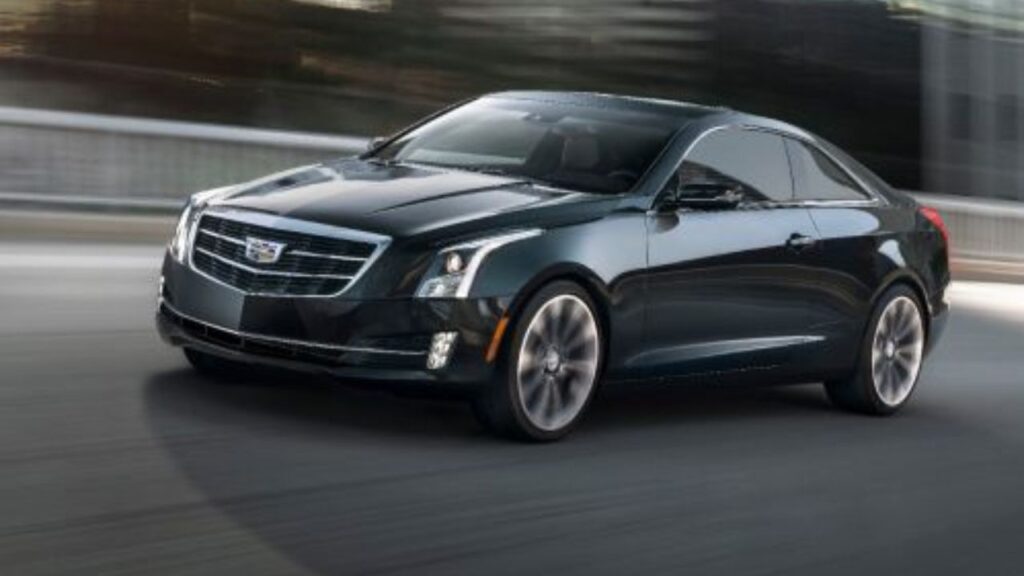 We all love luxury cars, which can make us feel special as we turn heads when we drive down the street on our snazzy ride. Of course, luxury cars come with a hefty price tag. But that's not necessarily the case.
Believe it or not, you can find quality luxury cars that won't break the bank and come under $40,000. This guide will introduce you to some of the best luxury cars under 40k that will make you feel like a million bucks without spending it.
What Are the Best Luxury Cars Under 40k?
There are several different types of luxury cars available for under $40k. From sedans to SUVs and convertibles, there is something for everyone in this price range. Let's take a closer look at some of your options:
Cadillac ATS
Starting Price: $39,990
The Cadillac ATS is a vehicle designed to turn heads. It has a sleek, elegant appearance that adds class to the road. Inside, it's all top-shelf materials for a true luxury experience.
The MSRP for the Luxury trim barely skirts the $40K mark and offers amenities like a heated steering wheel, front seats, remote start, and Brembo front brakes. Its engine is a powerful 2.0-liter four-cylinder with a twin-scroll turbocharger providing 20 pounds of boost for 272 horsepower and 295 lb-ft of torque.
The 6-speed manual or 8-speed automatic transmission pairs nicely with its suspension, granting smooth handling and minimal body roll-around curves. There's no denying the ATS is a great car that won't go unnoticed.
BMW 2 Series
Starting Price: 230i Coupe: $35,900
The BMW 2 Series allows enthusiasts to experience the famous Bavarian brand without breaking the bank. For a price under $40K, buyers can choose between the 230i Coupe or the 230i XDrive Coupe.
While the backseat may be cramped, and the list of standard features may be limited, the 2 Series still boasts quality craftsmanship in its cabin and body. 
The driving experience is pure, and the design aesthetic is more pristine than other modern Bimmers, making it a popular choice among enthusiasts. Despite its compact size, the 2 Series offers a luxurious driving experience without sacrificing quality.
The BMW 230i twins boast a powerful 2.0-liter turbocharged four-cylinder engine, delivering sporty acceleration and a thrilling driving experience. The well-balanced chassis adds to the driving pleasure, making this a top choice for those looking for a fun drive.
Unfortunately, the option for a 6-speed manual transmission is not available if you opt for BMW's all-wheel-drive system, xDrive. However, the 8-speed automatic transmission comes equipped with paddle shifters, offering a degree of control and customization.
Lexus IS
Starting Price: $39,850
The Lexus IS is a go-to car for those who need luxury but don't want to pay the price. With a starting MSRP of just under $40,000, you get a level of dependability and performance that other vehicles in the same price bracket simply cannot match.
The comfortable interior and ample features make the IS a joy to ride in. 
The exterior is aggressive, while the engine and transmission work together seamlessly to make every journey smooth. You can rest easy knowing that the IS won't need constant repair or maintenance, and it's a car that will go the distance at an affordable price.
The Lexus IS effortlessly delivers luxury for a fraction of the cost. Its sleek exterior with an aggressive front fascia speaks to performance and power, while the interior is plush and comfortable.
The engine and transmission are harmoniously in sync to ensure your journey is smooth and uninterrupted. Add to that its dependability and low maintenance costs, and you have a car ready to go the distance without breaking the bank.
READ: 5 Most Expensive Lamborghinis in the World
Acura TLX
Starting Price: $39,650
The Acura TLX is an excellent option for luxury car shoppers looking to stay under 40K. It comes with a 3.5-liter V6 engine which supplies 290 horsepower, while Super Handling All-Wheel Drive (SH-AWD) is an optional addition that adds excitement to everyday driving.
For those who are content with the four-cylinder engine, the TLX's options list offers plenty of techs, such as turn-by-turn navigation, rain-sensing wipers, HD radio, GPS-linked climate control, and rear cross-traffic monitoring.
Although the interior materials may not match its competitors, its small footprint provides ample interior space and an accommodating trunk.
Audi A3
Starting Price: $34,900
The Audi A3 is a compact sedan that boasts Audi's hallmark handling excellence. With Quattro all-wheel drive available on all trims except the top one, the A3 is a perfect blend of performance and affordability.
The turbocharged 2.0-liter engine provides 186 horsepower, making it an enjoyable ride for those who love twisting roads. The interior of the A3 is well-appointed with premium materials and an easy-to-use infotainment system that includes mobile WiFi.
However, it falls short in the rear seat space and road noise at high speeds. Despite its imperfections, the Audi A3 is a fun-to-drive car worth considering for those who prioritize driving dynamics.
Mercedes-Benz GLA
Starting Price: $36,400
The Mercedes-Benz GLA stands out among SUVs and caters to a specific market seeking a hands-off driving experience and ample cargo space.
With a budget of $40,000, you can choose between the two-wheel drive or 4Matic options, both of which are powered by a turbocharged 2.0-liter four-cylinder engine delivering 208 horsepower and 258 lb-ft of torque.
Despite its small engine, the GLA's impressive tuning and gear ratios make for a sporty and engaging drive. The GLA will perform easily when navigating the city streets or hitting the trails.
Safety features are a hallmark of the Mercedes brand, and the GLA is no exception. LED headlights and taillights provide bright illumination, while radar sensors alert you to obstacles in front and behind and detect drowsy driving.
Unfortunately, the GLA's sleek profile takes a toll on headroom and cargo space in the back seat. Still, the interior is a luxurious space, complete with top-notch materials and impeccable design. The superior insulation also keeps the cabin whisper-quiet even at high speeds.
Mercedes‑Benz A‑Class
Starting Price: $33,950
The Mercedes-Benz A-Class stands out as a compact luxury sedan, balancing powerful performance with an eye-catching exterior and an elegant cabin.
With a starting price of $37,000, the popular A 220 4MATIC comes equipped with a 2.0L turbocharged engine and All-Wheel Drive, delivering an estimated 25 MPG in the city and 35 MPG on the highway. The A-Class, however, is not without its trade-offs.
The compact size may not be suitable for those who frequently travel with passengers, as the back seats and trunk offer limited space.
But for those who value style and performance, the Mercedes-Benz A-Class is a top choice. Its quick reflexes, responsive handling, and brisk acceleration make it a joy to drive. Despite the limited passenger space, owning a Mercedes-Benz has a certain prestige that is hard to beat.
While the Audi A3 and BMW 2 Series offer similar packages, few cars can match the flair of a Mercedes-Benz. While there are more spacious and feature-rich alternatives in the same price range, none can match the allure of this compact luxury sedan.
Conclusion
The best luxury cars under 40k may vary based on individual needs and preferences. While some may prefer the fuel efficiency of a hybrid, others might value the powerful performance of a sporty coupe.
An impressive range of options is available at this price point, ranging from four-door sedans to crossover SUVs. With some research and shopping, you can find a luxurious car that fits your budget and meets your driving needs.