Lexus is a luxury car brand manufactured by Toyota Motor Corporation, a Japanese automotive giant. The Lexus brand was established in 1989 as Toyota's first foray into the US luxury car market and aimed to bring sophistication and craftsmanship to its vehicles.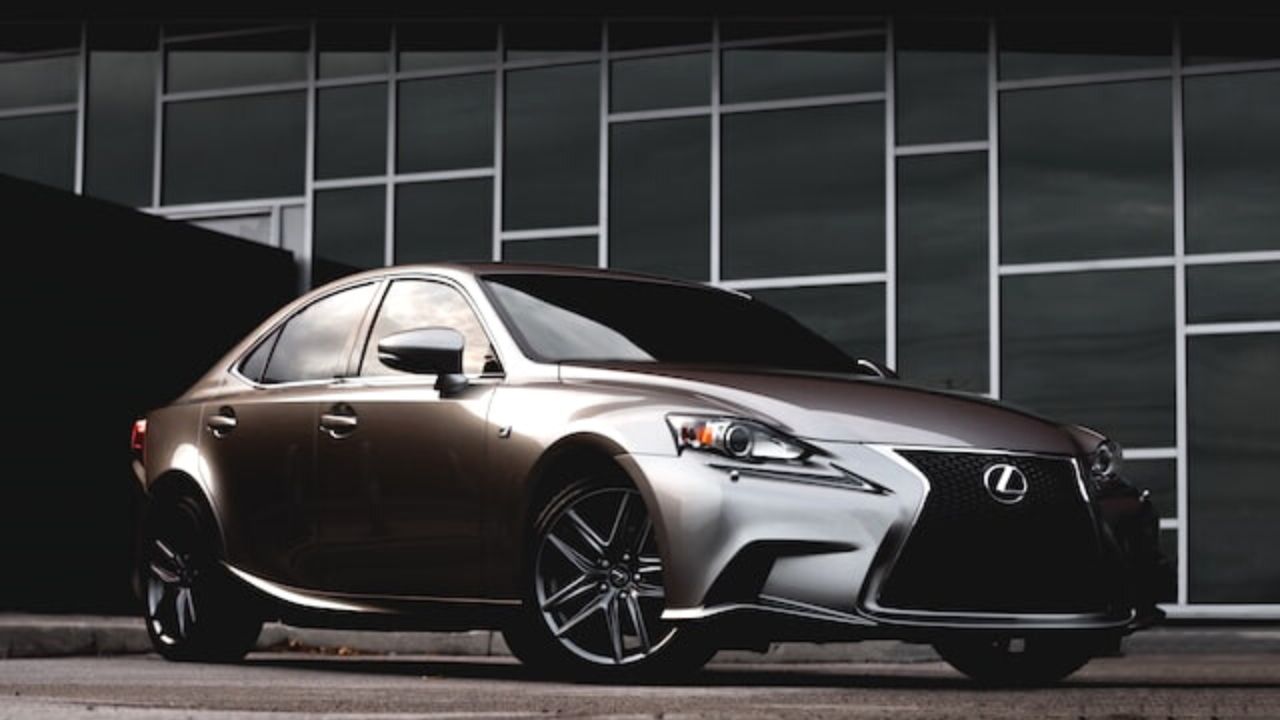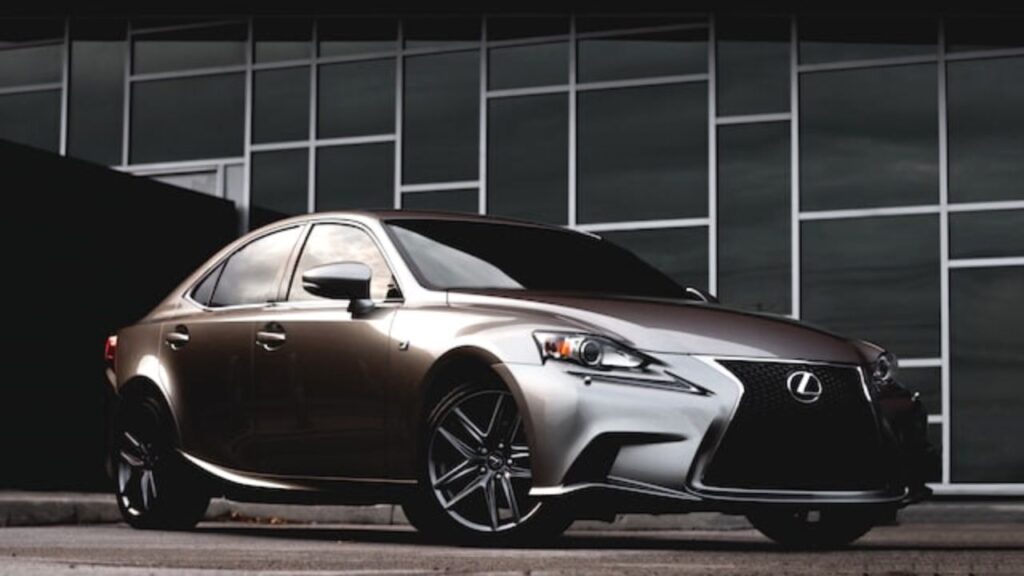 Lexus provides drivers with reliable performance and luxurious amenities unmatched by other luxury cars on the market. With its premium quality, high performance, advanced safety systems, wide range of models, excellent reliability, and luxurious amenities, Lexus is one of the most popular luxury cars.
Lexus is a luxury brand. It offers vehicles with a high-end combination of performance, style, and comfort.
It also sets higher standards in quality, design, and craftsmanship, making it a sought-after name in the automotive industry. Lexus is the perfect choice for those looking for luxury and reliability.
Which Models of Lexus Are Considered Luxury Vehicles?
Lexus is well known for its range of luxury sedans, coupes, SUVs, and convertibles but luxury models such as the Lexus UX crossover, the Lexus LX 570 SUV, and the Lexus IS sports sedan are some of the brand's most popular offerings.
In addition to these models, Lexus has also released more performance-focused models, such as the RC F sports coupe and the LC 500 grand touring coupe. 
What do Lexus Owners say on Reddit?
"Lexus is still an actual luxury car brand so calling it a poor man's luxury car is inaccurate if you consider how much a comparable vehicle from Toyota itself would cost.
One of the main reasons that people are attracted to Lexus, and Acura to a large extent, is their reliability. You would most likely have a better time in a BMW or a Mercedes Benz, but you're not gonna have fun owning a luxury European car once it's out of warranty.
You would be willing to own a Lexus out of warranty though since they are very reliable. Car YouTubers also aren't reflective of the real world in the first place, so I would take their opinions with a grain of salt, but nobody wants to go out of their way to buy a car that's just gonna break down all the time once it ages. In that aspect, Lexus is a relatively safe luxury option no matter how much people hate it" – SuperVegito777 said.
"Got 3rd gen GS450h as my first Lexus mainly because of the horsepower compared to similarly priced Mercedes E-classes.
Plus I was quite wary of buying a used Mercedes. Currently, I own a facelifted W213 E-class and it is vastly more luxurious and refined than my previous 3rd-gen GS or 4th-gen GS I got afterward. I still would not buy a used Mercedes, only a new one." – hyrppa95 added.
"I was shopping for an SUV. I dont like BMW or BENZ so I was looking at Acura, Porsche, Volvo and Audi. I didnt really think about a Lexus because I adored the XC90 and the RDX. XC90 is so nice but more expensive. RDX is fast and fun.
My friend works in Lexus. He helped me find a great deal on the RX, cheaper than both Volvo and Acura, AND he helped me get rid of my lease on the 370Z. So I got the RX because of the price and convenience.
I drove the RX for a couple of years. Base model from 2018.
Then I stupidly changed it to a Premium model Honda Odyssey which did its job for one year. But the engine sound sucks which I LOVED the Lexus for. The driving feels totally different which I hated (ofc its a van).
So we went back to my friend but the RX was very expensive without any deals so we settled for the NX which I hated because it's so small and I need space for two car seats for toddlers.
So half a year later, the RX had a great deal so I gave the NX to my mother-in-law and we went back to the RX, 2021 base model.
I just LOVE the RX. The power, the sound, the quietness and calmness when I want it. That smooth as butter V6 with a nice throaty sound. Not to mention the RX still looks like one of the best SUV on the road." – zalinanaruto concluded.
As you can see people on Reddit consider Lexus as a luxury car and most of them like them much better than any other luxury vehicle.
What Features Make Lexus a Luxury Car?
To be considered a luxury car, vehicles must have certain features that set them apart from other mid-range vehicles. This includes superior comfort, convenience features, and design elements that elevate the overall driving experience.
Interior: Most luxury cars have plush leather seating, detailed stitching, and adjustable lumbar support for comfort. Premium sound and touchscreen infotainment systems with voice control add convenience and entertainment options. 
Exterior: Luxury cars typically have unique styling elements, such as chrome accents or unique body kits that make them stand out on the road. The vehicle should also be well-crafted with superior materials that add to its longevity. 
Technology: The latest technologies, such as driver assist and advanced navigation systems, are increasingly common in luxury cars. Many performance-focused models also feature engine enhancements for superior power and handling on the road. 
Performance: The engine should be powerful enough to deliver an exhilarating driving experience and exceptional fuel efficiency. In addition, many luxury cars also feature adjustable suspension systems for better control over ride quality. 
Service & Support: Most luxury cars come with detailed service packages that cover all maintenance needs, including oil changes and tire rotations. In addition, many brands offer roadside assistance programs for added peace of mind in emergencies.
Check out: 5 Most Expensive Lamborghinis in the World
Advantages of Lexus Over Other Luxury Cars
Here are reasons why the Lexus brand comes top in comparison to other vehicles:
Premium Quality
Lexus is renowned for its supreme quality, offering high-end luxury vehicles with premium comfort and convenience features. From its leather upholstery to its advanced infotainment systems, Lexus vehicles provide a feeling of luxury and refinement.
The interior of each model is designed with luxury in mind, featuring high-quality materials and ergonomic design that enhance driver satisfaction.
High Performance
Lexus models offer reliable performance and excellent acceleration, providing a smooth and enjoyable driving experience.
The powertrains range from effective hybrid systems to powerful petrol engines, which offer the perfect balance of fuel efficiency and powerful performance. Drivers can also take advantage of Lexus's dynamic handling system, which helps you stay in control even at high speeds.
Advanced Safety Systems
Lexus provides many advanced safety systems to keep drivers and passengers safe on the road. The available pre-collision system can detect obstacles in the road and help reduce the risk of an accident.
In addition, Lexus offers a Lane Departure Alert system that can detect when the vehicle is drifting out of its lane and will alert the driver with an audible warning. The blind spot monitoring system also assists drivers in detecting other vehicles in the area and preventing potential accidents. 
Leading Range of Models
Lexus offers many models, from small SUVs to full-size sedans. This variety allows customers to choose a vehicle that suits their needs and budget.
Lexus vehicles have become some of the most popular on the market due to their reliable performance, luxurious features, and advanced safety systems. 
Excellent Reliability
Lexus vehicles are known for their reliability, with many models still running long after 200,000 miles.
This reliability is due to the quality parts used in construction combined with regular maintenance appointments and checkups. This makes Lexus cars an excellent choice for drivers who want dependable vehicles that will last for many years. 
Luxurious Amenities
Lexus offers a variety of luxurious amenities that add convenience to your daily commute or long trips. Features such as heated seats and steering wheels, automatic climate control, keyless entry, parking assistance, and adaptive cruise control are just a few of the amenities that make each model unique.
Which brands are competitors to the Lexus brand?
Lexus' primary competitors in the luxury vehicle market include BMW, Mercedes-Benz, Audi, Cadillac, and Acura. These brands are considered direct competitors as they are all in the same luxury segment.
Lexus also competes with other automakers in the mass-market segment, such as Toyota, Honda, and Hyundai.
As the brand has expanded its product range to include more affordable models, it has also become more competitive with mainstream brands like Nissan and Mazda. Lexus' hybrid models also face competition from other green car brands such as Ford and Chevrolet.
Conclusion
The Lexus delivers sophistication and class rarely seen in other automobile brands today. Its well-crafted vehicles offer superior comfort, convenience, and modern technology for an exceptional driving experience.
When combined with its comprehensive warranty coverage and customer service programs, it's easy to see why many consider it to be one of the top luxury car brands in the world today.