As the largest city in South Dakota, Sioux Falls gets the spotlight for its booming economy and amenities.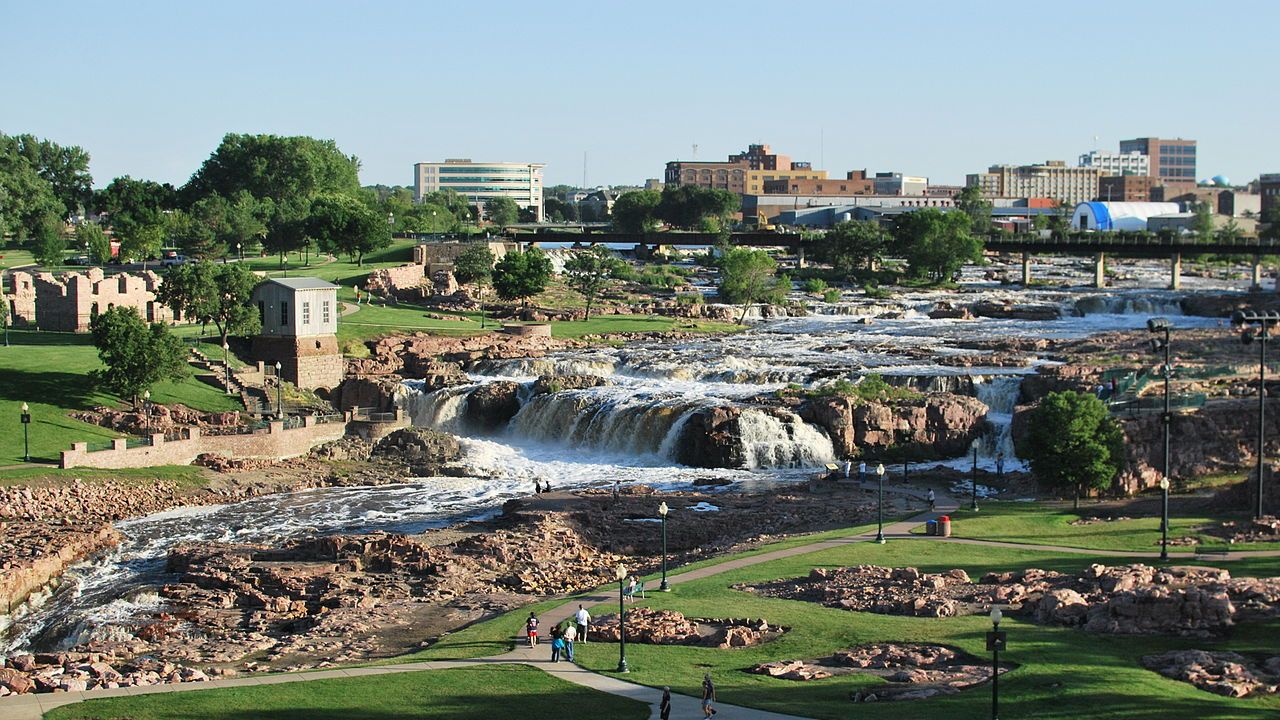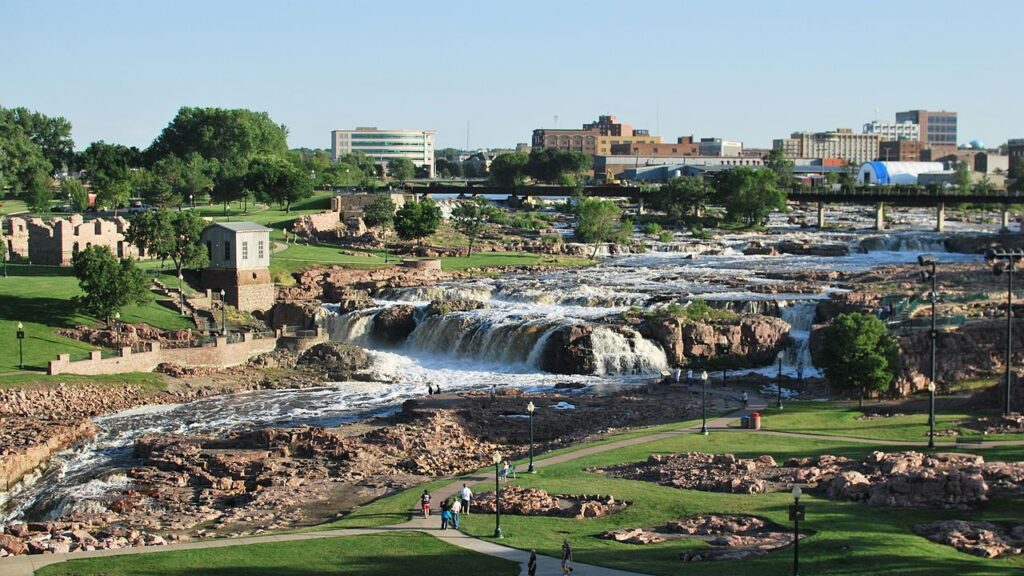 The affordable cost of living and the active lifestyle of this town makes this place a great place to live.
With its charming blend of urban hustle, rural tranquility and affordable cost of living Sioux Falls has become an attractive destination for people seeking a balanced lifestyle. But just like any other city, it isn't without its downsides.
Let's take a look at what living in Sioux Falls is really like, the good, the bad, and the surprising.
MORE: 7 Best Places to Live in Iowa For Families
Is Sioux Falls a Good Place to Live?
Sioux Falls is a great spot whether you're looking to settle down and raise a family or seeking an ideal place to retire.
It's a "big small town," pulling in folks from all around because it's the closest thing to bigger cities like Omaha, Minneapolis, and Des Moines, which is one of the best places to raise a family in the US.
But it's still a young'un compared to those cities, even though it's growing fast.
Sioux Falls has been on a growth spurt and shows no signs of slowing down.
It's a go-to for businesses seeking a robust consumer base and low taxes. But be warned, the city's rapid expansion is a double-edged sword.
Traffic is becoming a nuisance, and housing options are struggling to keep pace with the influx of new residents.
Still, the city's layout, flanked by major highways, means you can get from one side to the other in a half-hour or less.
But let's talk about the elephant in the room: boredom. While Sioux Falls might be a bustling hub in the eyes of some, it can feel like a cultural desert if you're used to big-city entertainment.
You'll likely exhaust the list of major activities within a year, and let's be real, we're not exactly talking Broadway shows and five-star restaurants.
The city's remote location doesn't help either; you're pretty much in the middle of nowhere, making it a trek to reach any other significant attractions.
Outdoor options? You've got a few lakes and a couple of state parks, but don't expect them to fill your weekends for long.
And when it comes to sports, the local teams are a mixed bag.
Sure, there are plenty of activities for kids, like camps and sports leagues, but the adult sporting scene leaves much to be desired.
So, is Sioux Falls for you? If you're all about that family life and are content with a simpler, quieter lifestyle, then absolutely.
But if you're young, crave variety, and thirst for a bustling nightlife, you might find yourself yearning for more.
Pros of Living in Sioux Falls
Housing Options
While the housing options in the country come at a national average of $428K, housing options in Sioux Falls come at a considerably affordable price tag.
The median housing costs in the town reside around $317K, making it easier for you to find a home at reasonable rates.
With so many housing options in the city, you may even find some decent choices costing even less than the city's median prices.
Nevertheless, the majority of residential buildings in the town are nearly 50 years old.
Although you may get a housing option at affordable rates, you will need to spend some money renovating the house to suit your preferences.
Still, finding housing in Sioux Falls costs considerably cheaper, especially when you relocate from a town with expensive housing options.
Recreational Heaven
Sioux Falls is a beautiful city with many recreational sights and green spaces.
While there may not be any beaches or mountains to enjoy, Sioux Falls has a fair share of natural parks, recreational complexes, and fields. Plus, the world-class hunting action more than makes up for the lack of beaches and mountains.
With around 80 different parks located in proximity, the residents have many recreational options to choose from.
Living here, you can partake in activities like jogging, hiking, picnics, bird-watching, and much more.
The best part about these natural parks is that they introduce new activities pertaining to the weather in the city.
During the winters, the hills turn into sledding paths, and the lakes turn into ice skating rinks, presenting endless opportunities for never-ending fun!
According to Travel South Dakota, some of the best places to visit in Sioux Falls include:
Falls Park
Good Earth State Park
Butterfly House & Aquarium
Four Seasons in The City
Moving to Sioux Falls, SD, allows you to experience the four distinct seasons clear-cut.
The town carries a humid continental climate during the summers, bringing along hot and humid summers.
Even the nights are warm, allowing you to experience the genuine summer experience. During this time, the town has many distinct activities and delicacies.
Sioux Falls also experiences the bright and lush green springs, unlike many cities.
Taking a stroll around the city during these months allows you to experience the city's natural beauty and appreciate nature's beauty.
Similarly, the fall season brings the city a colorful and crisp touch. With roughly 26 inches of rainfall, Sioux Falls allows you to experience a little of everything!
A lot of Things To Do
With many activities and landmarks spread across town, Sioux Falls has something in store for everyone.
The citizens can enjoy free concerts and live music in the downtown area every first Friday of each month.
Additionally, there is a boatload of shops and eateries to explore in Sioux Falls. Sioux Falls is a place that never sleeps.
The downtown area is pretty active, even after hours of midnight!
With so much to explore and places to try, you will never face a dull moment living in Sioux Falls!
According to TripAdvisor, some fun activities to do in Sioux Falls include:
Escape Rooms
Casinos
Golf Courses
Employment Opportunities
The abundant employment opportunities are another great perk of moving to Sioux Falls.
The booming economic conditions of the city make it an eye candy for many businesses to set up shop.
According to the Sioux Falls Business, the town listens 3rd for having the hottest job market in 2020.
Fast forward to today, more businesses have popped up, and the economic conditions are even better.
Hence, the robust job projections of the city ensure that you will easily find a work opportunity suited to your preferences and skills.
The major job sectors in Sioux Falls include:
Advanced Manufacturing
Healthcare
Finance
READ: 9 Safest Cities In Minnesota
Cons Of Living in Sioux Falls
Weather
Although the residents of Sioux Falls experience distinct weather, the weather can be sadistically cruel sometimes, especially during winter.
During the winters, Sioux Falls experiences a shivering cold and temperatures falling to the single digits.
Sioux Falls accumulates around 45 inches of snowfall annually. While the weather here is cruel, the city makes up for the weather by providing many fun activities.
Just make sure you have the right apparel!
Crime Rate
The biggest red flag about moving to Sioux Falls is its high crime rate. According to Area Vibes, property crimes in Sioux Falls are 48%, while the total crime rate is 46% higher than the national average.
Additionally, the residents have a 4.83 out of 1000 chance of falling victim to a violent crime, which is 27% higher than the national average.
As you move to Sioux Falls, you will need to stay vigilant and avoid traversing through the shady areas of town.
On the bright side, there are some safe suburbs in the city. These neighborhoods bring out the best of Sioux Falls without compromising the safety of its residents.
So, if you relocate to Sioux Falls, you must be wary when choosing a neighborhood.
According to KXRB, The safest neighborhoods in Sioux Falls include:
Schindler
Pine Lakes Addition
Pepper Ridge
Traffic is Getting Worse
One of the growing pains Sioux Falls is experiencing is the uptick in traffic congestion.
The city is drawing in 4-5,000 new residents each year, and let's just say, the roads aren't exactly rolling out the welcome mat.
You won't find any of those fancy adaptive stoplights here, and the overall flow of traffic? Pretty much non-existent.
Unless some serious upgrades are made, ou'll likely find yourself taking longer and longer to get to your destination each year.
NightlIfe
Looking for a lively night out that doesn't involve hitting the bars?
Well, you might find Sioux Falls a bit lacking in that department. The city's nightlife is heavily skewed towards bars, leaving you with limited options if that's not your scene.
From live music venues to dance clubs or alternative entertainment spots, the pickings are slim.
So, if your idea of a good time extends beyond a bar stool and a beer, you might find yourself a little underwhelmed by the after-dark offerings here.
Final Words
Sure, Sioux Falls is one of the best places to live in South Dakota, especially if you're thinking about raising a family.
But let's be honest, the nightlife could use a little boost. If you're in your 20s and looking for a bit more action when the sun goes down, Sioux City could be more your speed.
In fact, we'd say Sioux City, IA is a good place to live in your 20s if that's what you're after.
More From Dollar Sanity:
13 Pros and Cons of Living in Vermont Right Now
7 Stores Like Target To Find The Best Deals
7 Notion Grocery List Templates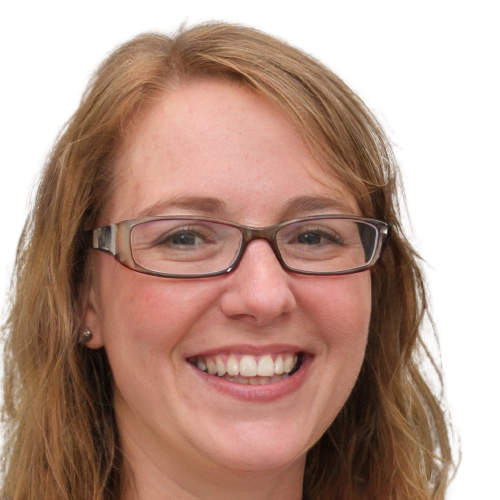 Hi, I'm Ashley a freelance writer who's passionate about personal finance. Ever since I was young, I've been fascinated by the power of money and how it can shape our lives. I've spent years learning everything I can about budgeting, saving, investing and retirement planning. So if you are looking for tips, advice, or just a little bit of inspiration to help you on your financial journey, you have come to the right place. I am always here to help, and I am excited to share my passion for personal finance with you.