Minnesota is often called the "Land of 10,000 Lakes," but it's also home to some of the safest cities in the United States.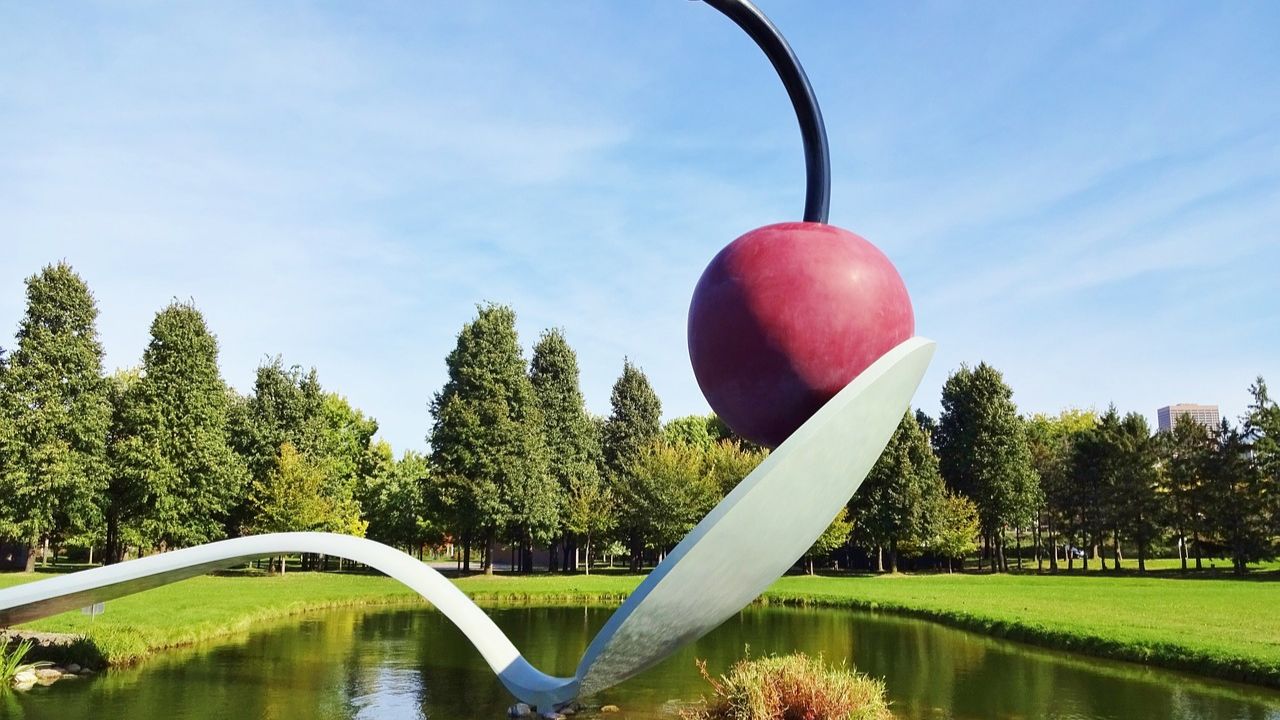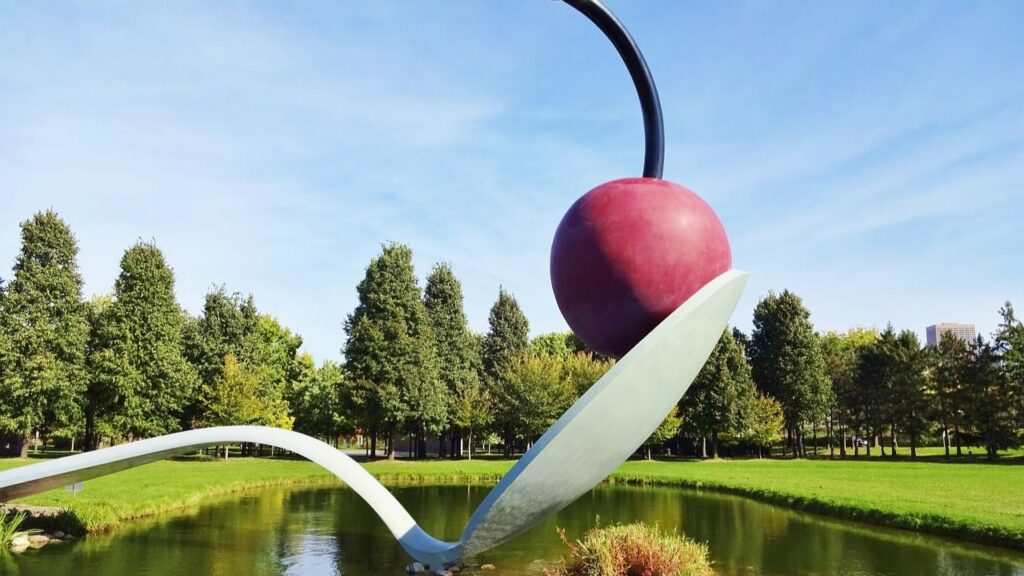 With low crime rates and a strong sense of community, these cities offer peace of mind for both residents and visitors. Minnesota has everything if you're searching for small-town charm or modern amenities.
From family-friendly neighborhoods to top-rated schools, these cities have plenty to offer those seeking a safe and secure place to call home.
Montevideo
If safety and affordability are top priorities in your family's next hometown, consider Montevideo, Minnesota. With a population of just over 5,000, crime rates in this small city are 98% lower than average.
Some of the top spots to visit in Montevideo are:
Talking Waters Brewing Company – a local craft brewery located in a historic building
Historic Chippewa City – an open-air museum depicting life in the 1870s
Lagoon Park – a scenic city park surrounding a lagoon, perfect for walking, biking and picnics
The cost of living in Montevideo is nearly 40% lower than in New York City. You'll get a lot more house for your money and have cash left over for family activities.
Big Lake
Nestled along the shores of Big Lake, the city of Big Lake offers a haven for families. You'll feel at ease raising your kids here, with violent and property crime rates well below the national average.
Big Lake spans over 11 square miles which surrounds its namesake 3,591-acre lake. Outdoor recreation abounds, from swimming and boating in the summer to ice fishing and snowmobiling in the winter.
The nearby Chippewa National Forest provides hiking, camping, and wildlife viewing opportunities. Spot everything from bald eagles to black bears in their natural habitat.
A strong community spirit and excellent schools round out the appeal. Big Lake has all the charm of small-town living with the amenities of a bigger city just 30 minutes away. For safety, natural beauty, and quality of life, Big Lake checks all the boxes.
Farmington
Farmington is an ideal place to raise a family. With a low crime rate of 12.60 incidents per 1,000 residents, you'll feel at ease knowing your loved ones are safe.
Farmington has a small-town vibe with big-city amenities. You'll find opportunities for outdoor recreation with an extensive trail system perfect for biking and walking, as well as attractions like the Dakota County Fair.
The school district focuses on hands-on learning and community involvement. Your kids will thrive in Farmington's supportive environment.
Housing options suit all needs and budgets. Choose from apartments, townhomes, single-family homes on large lots or small hobby farms.
Healthcare, dining, shopping and entertainment are conveniently located within the city limits or a short drive away.
Richmond
Richmond is a safe, family-friendly city about 30 minutes west of Minneapolis. With crime rates well below national and state averages, it's an ideal place to raise kids.
Some highlights of Richmond:
Violent crime is 68% lower than the national average. You'll feel secure walking around town or letting kids play at the park.
Stunning scenery, from woodlands and prairies to lakes. Explore the Heart of the Horseshoe Chain of Lakes, with parks, trails, fishing and swimming spots.
A small-town vibe but conveniently close to the Twin Cities. Enjoy a slower pace of life with access to big-city amenities.
High-quality schools. Richmond Area Schools rank well in Minnesota and prepare students for success after graduation.
Affordable cost of living. Housing costs and taxes in Richmond are lower than in Minneapolis and St. Paul. Your money will go further here.
With a charming historic downtown, community events year-round and natural beauty in every direction, Richmond offers an unbeatable combination of safety, scenery and small-town life.
New Prague
With a crime rate nearly 4 times lower than average, New Prague is an ideal place to settle down. Violent offenses are rare, at 84% below the national rate. Overall, just 9 crimes are reported per 1,000 residents in this town of 8,463. Top spots to visit include:
Next Chapter Winery
Giesenbräu Bier Co
Southside Park
Raising a family here means enjoying abundant outdoor recreation surrounded by natural beauty without worrying excessively about safety.
Lakeville
Lakeville is a city in Dakota County, Minnesota, located in the southern metropolitan area of Minneapolis-St. Paul.
The city has a population of about 78,000 people. Lakeville crime rates are 56% lower than the national average; you'll feel at ease raising a family here.
Some key points:
Lakeville's crime rate is lower than approximately 39% of Minnesota communities.
Lakeville is in the 83rd percentile for safety, meaning 17% of cities are safer.
Lakeville offers plenty of recreational activities, including boating, fishing, and swimming.
Becker
Becker is an ideal place to raise a family. With violent crime 90% lower than the national average, you'll feel at ease letting your kids ride their bikes around town. Housing here is also very affordable, with the median home value around $200,000.
Low cost of living. Becker's lower-than-average living expenses mean your paycheck will go further.
Strong economy. Major employers like Digi-Key Electronics and Larson Boats provide stable jobs. Becker's industrial park also offers an infrastructure for new businesses.
Outdoor recreation. Becker offers fishing, boating, and swimming opportunities between the Mississippi and Elk Rivers. Nearby lakes like Big Lake and Lake Orono are perfect for watersports.
Highly rated schools. Becker Public Schools are ranked above average, with high graduation rates and student-teacher ratios.
Becker's safe streets, natural surroundings, and strong community make it an ideal place to put down roots.
La Crescent
La Crescent is a safe, family-friendly city in southeastern Minnesota. Crime rates here are over 60% lower than average. With natural beauty, outdoor recreation, and a low cost of living, La Crescent has all the makings of an ideal place to put down roots.
The top attractions of La Crescent include:
River View Vineyard and Winery: Enjoy award-winning wines with scenic views of the Mississippi River.
La Crescent Aquatic Center: This outdoor pool facility offers waterslides, diving boards, and swimming areas for all ages.
Bauer's Market & Garden: Shop local produce, meats, cheeses, and gifts at this popular farmer's market, which is open year-round.
Dayton
Dayton is a small city with around 10,000 people, between Hennepin and Wright counties. The city boasts a rich history, with roots dating back to the 1850s when it served as an essential hub for the Minnesota lumber industry.
Dayton is in the 84th percentile for safety, meaning 16% of cities are safer and 84% are more dangerous. Dayton's crime rates are 77% lower than the national average, with violent crimes being 87% lower. This shows that residents of Dayton have a lower risk of becoming victims of violent crimes.
Dayton is located near the Mississippi and Crow Rivers, which offer plenty of recreational opportunities such as fishing, boating, and hiking.
Dayton is part of the Anoka-Hennepin School District, the largest in the state.
While Dayton is primarily a residential city, it is conveniently located near larger economic centers like Maple Grove and Minneapolis, providing ample job opportunities for residents.
Final Thoughts
These places will be an excellent choice if low crime and safety are top priorities in your home search.
You can't go wrong with small-town charm, natural beauty, and peace of mind. But if you look further in North Dakota, you'll find Fargo, a perfectly safe place that is ideal to raise a family, and the affordable Sioux Falls, which is probably the best place to live in South Dakota.
What matters is feeling secure in your community and knowing your loved ones are safe