Based in the heart of North Dakota and less than an hour ago from the Twin Cities, Fargo has captured the attention of many people for its amenities and low-cost living.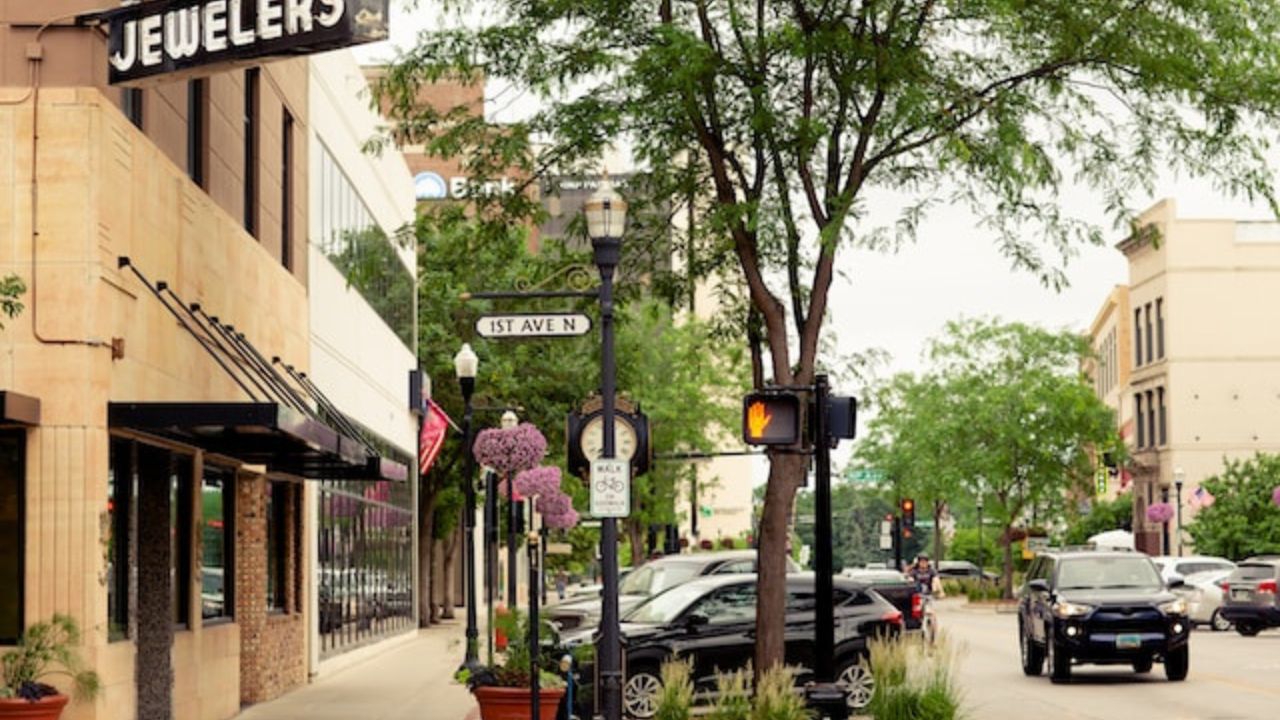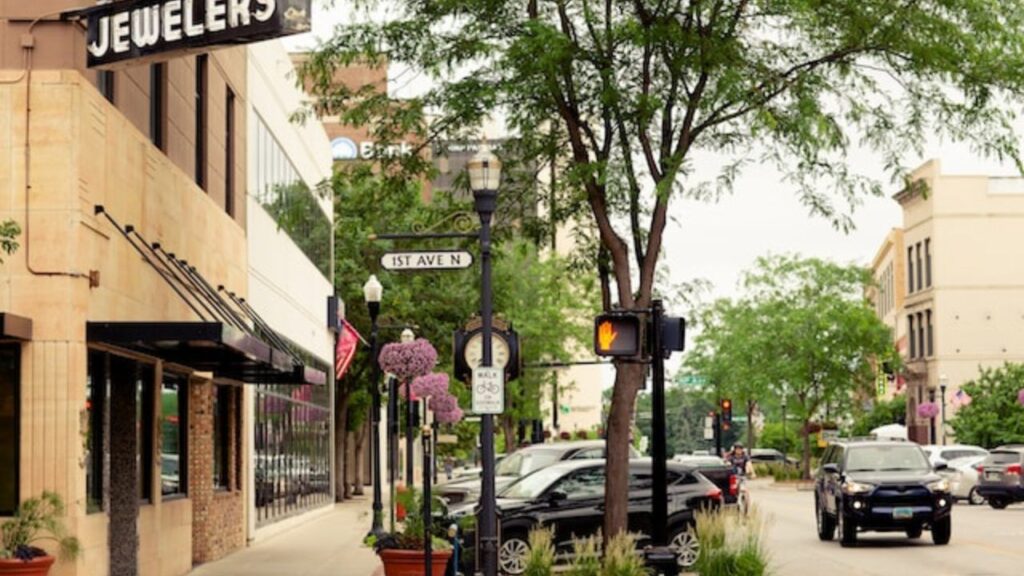 With its robust job market, Fargo boasts a strong economy, making it a noteworthy city for its size. While the features of this city may attract you enough to consider moving here, you should check whether Fargo is really a good place to live.
To help you make an informed decision, we've compiled the pros and cons of living in Fargo, ND, so that you know what to expect from Fargo and what to look out for.
So, without further ado, let's get going!
MORE: 7 Pros And Cons Of Living In Sioux Falls, SD
Is Fargo a good place to live?
Fargo is the perfect spot to settle down and raise kids.
With good schools, reliable water quality, and a low cost of living, it's a comfortable place to call home.
You'll never have to worry much about safety here, and traffic? What traffic?
Rush hour is a breeze, and everything's so close that you can be at work or your favorite spots in just minutes.
But let's talk about those winters. They can be tough. Long, cold, and sometimes downright brutal, they're a defining part of life in Fargo. If you're not a fan of the cold, this might be a deal-breaker.
Now, about that isolation. Fargo is geographically a bit off the beaten path. Minneapolis is the closest big city, and that's a 3-hour drive away. Want to head somewhere else?
Omaha's 6 hours away, and Spokane an another place to move to if you like the outdoors? That's a whopping 16-hour drive.
Flights can be tricky, too, since direct routes are rare. Even passenger trains can be a hassle due to commercial train schedules.
Wage growth here hasn't quite kept up with the cost of living, so that's something to think about. And while Fargo is brimming with local charm, it might still feel like a small town in many aspects.
If you're craving natural beauty and outdoor adventures, it might not have the same appeal as places like Denver or Missoula.
So, if you value safety, good schools, and aren't bothered by the cold or a bit of geographical isolation, Fargo might just be the perfect place for you.
It's big enough to provide entertainment and things to do, yet small enough to feel personal and welcoming.
Pros of Living in Fargo
Beautiful Scenery
The part of what makes life in Fargo so alluring is the mesmerizing beauty of the city. Built over the huge bluff overlooking the Red River, the city is laden with natural beauty.
The many beautiful sights of the city make it a perfect vacation destination during the summer season. However, while winter may be significantly less crowdy, the rolling hills and the fields covered in snow further alleviate the beauty of the town.
Apart from the beautiful sights, there are 63 wildlife refuges present in North Dakota. Moving to Fargo allows you to experience life and nature up close.
According to AZ Animals, some common wildlife sightings in Fargo include:
Swift Fox
Dakota Skipper
White-Tailed Deer
Bobcats
Low Living Costs
While the national average sits at 100, Fargo score 89.5 in cost of living, making it cheaper than most US cities.
The family budget calculator suggests that living in Fargo requires an annual income of approximately $89K for a four-person household. Earning this amount will allow you to live grandly while compromising your budget in Fargo.
Similarly, with a median home price of approximately $286K, the housing costs in Fargo are also very affordable. For Renters, you can get a studio apartment in Fargo for as low as $718.
Hence, life in Fargo gets very pocket-friendly and allows you to find suitable housing at reasonable prices.
Active Lifestyle
Despite being a considerably small town, Fargo is surprisingly full of life.
The welcoming nature of the residents of Fargo makes it easy for the newcomers to settle in. You will notice the residents leaping at the opportunity to help you in a troubled situation. 
The friendly nature of the locals will make you fall in love with the city even more. As a newcomer, expect to encounter friendly faces in cafes and bars.
If you need help navigating through the city, a Fargo citizen will ensure to help you and send you on your way. 
The hospitality embedded in the city makes it a great place for those with a family or planning to start one soon.
The City of Arts
Art is a major part of Fargo's culture. The residents treat the city's art as prestigious and have constructed many galleries and museums to cherish it.
Fargo is home to renowned landmarks, including the Rourke Art Gallery, Fargo Air Museum, and Roger Maris Museum. 
Apart from the city's many museums and art centers, the Fargo residents hold many events too! Living in Fargo, get ready to experience multiple festivals, including Fargo Winter Blues Festival, Frostival, and the Fiber Arts Festival.
Conclusively, Fargo is an ideal move for the modern-day Piccassos!
Education
Education is a serious endeavor in Fargo, and the city municipality and residents see eye to eye on the matter.
With 123 total schools in the city, the education system in Fargo gives parents a versatile range to choose the best school for their kids. 
Apart from the schools, Fargo has universities located within commuting distance.
Public Universities, such as North Dakota and Minnesota State University, share an ideal location, making it easy to commute to the campus regardless of where they live. 
The universities in Fargo provide a wide array of courses to help you specialize in your chosen field.
The top-quality education offered by the educational institutes in Fargo is ideal for kickstarting your career and succeeding professionally.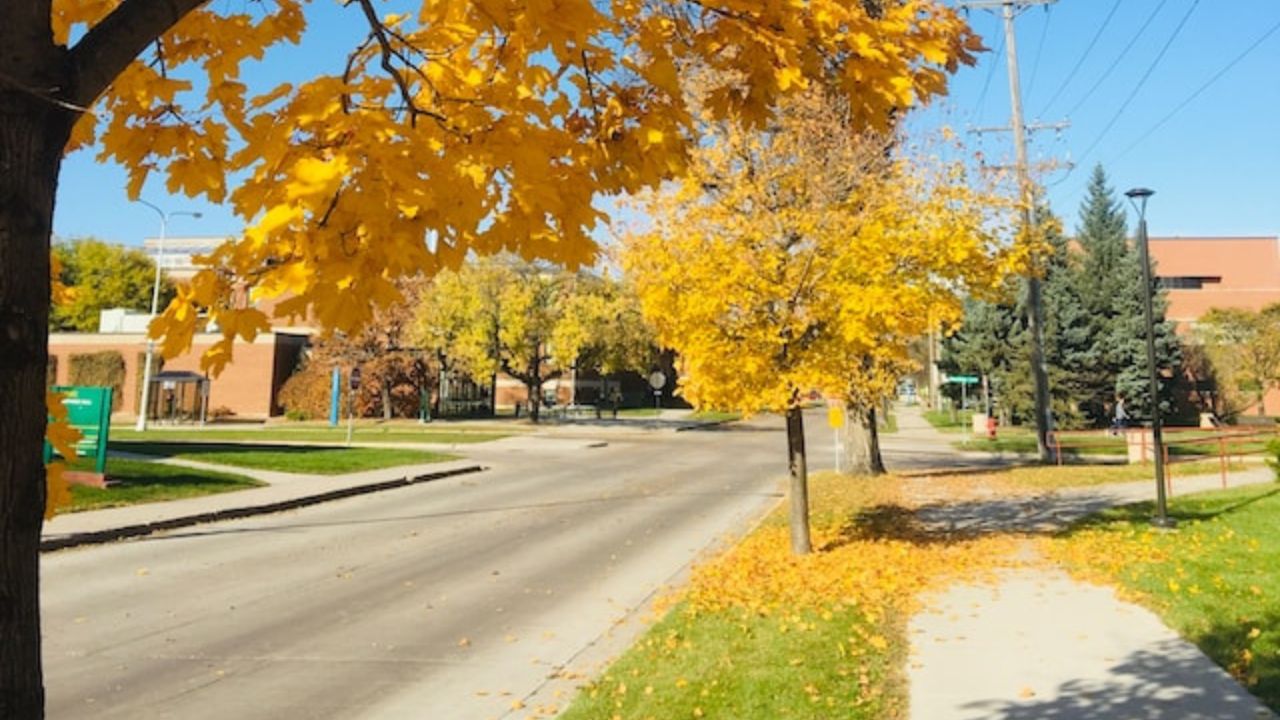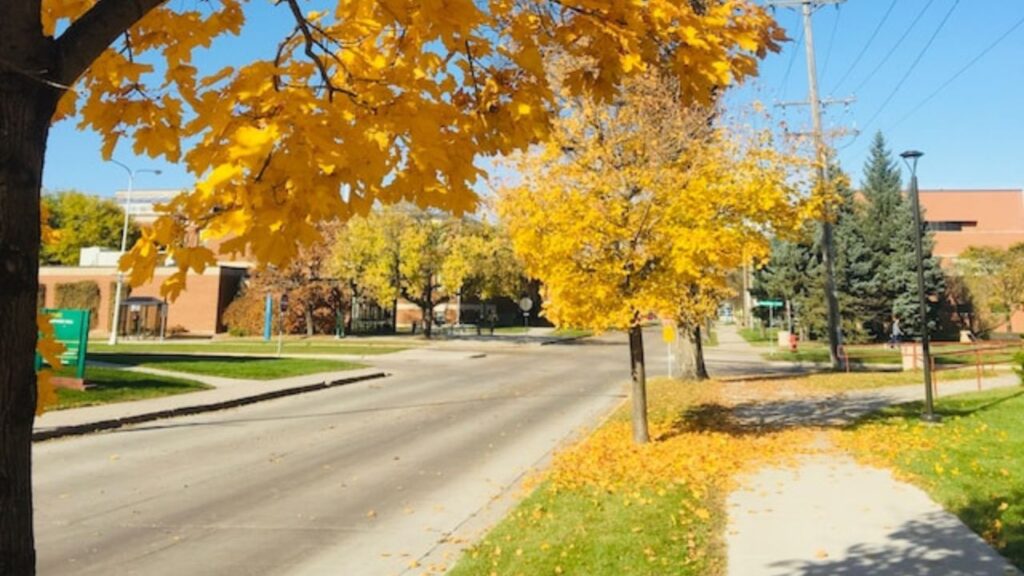 Cons of Living in Fargo
Winters
Holding a record cold of -39 degrees, Fargo can get cruelly cold.
Although living here allows you to enjoy the seasons distinctively, the unusually high winter temperatures make it difficult to live through the season. 
Fargo collects approximately 56 inches of snow annually, making it difficult to travel through the city roads.
On the other hand, the snow takes a while to settle, resulting in a colder temperature during the spring season. 
So, if you choose to move to Fargo, don't forget to pack your winter apparel!
Limited Transportation Options
Living in Fargo can be difficult because it's far away from other places. If you want to go somewhere else, it usually takes a long car ride of 3-4 hours.
Also, if you want to fly, most times the flights don't go straight to where you want to go. This means you spend more money and more time traveling.
In Fargo, there aren't many choices for getting around without a car. Even though the main parts of the city are close together, most people still need to use a car. There are buses, but not many people use them.
There are also places to bike, but they can be unsafe because many drivers don't pay attention to them.
So, most people need to use a car, which can be hard if you don't have one or prefer other ways to get around.
Windy
Fargo has a flat terrain, resulting in a windy atmosphere throughout the city.
Although the chilly weather creates pleasing weather conditions during summers and springs, it's equally hard to deal with during winters. 
The wind during the winter will get on your nerves and pose a potential health risk!
When paired with winters, the windy weather results in a cold atmosphere, which makes you prone to conditions like frostbite or hypothermia. 
Pests!
The houses in Fargo are no strangers to various pests. The weather conditions in Fargo attract various house pests, including flour bugs and moths, and reproduce exponentially.
If you decide to move to Fargo, you will need to have regular inspections of your house for pests. 
You will also require regular schedules with a pest control company to live without the uninvited guests.
While Fargo may be affordable, the regular need to call an exterminator will chalk up your expenses.
Crime
Fargo's violent and property crime rates are higher than the national average.
Its residents and visitors may face a greater risk of encountering criminal activity, which can impact the overall sense of safety and wellbeing in the community.
When compared to other North Dakota cities, such as Bismarck and Grand Forks, Fargo's per capita violent crime rate is reportedly higher.
This trend may be a consequence of Fargo's increasing urbanization, bringing along urban-related issues.
Final Words
In general, Fargo is a good place to live due to its amenities and low living costs. The city's artistic scene, nature, and educational opportunities make it an ideal place for anyone.
More From Dollar Sanity:
Can you live on $17 Dollars an Hour?
10 Pros And Cons Of Living In Lincoln, NE
5 Ways to Get Paid to Go to School Or College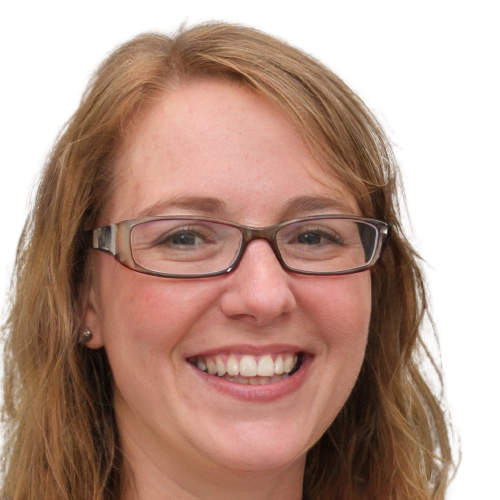 Hi, I'm Ashley a freelance writer who's passionate about personal finance. Ever since I was young, I've been fascinated by the power of money and how it can shape our lives. I've spent years learning everything I can about budgeting, saving, investing and retirement planning. So if you are looking for tips, advice, or just a little bit of inspiration to help you on your financial journey, you have come to the right place. I am always here to help, and I am excited to share my passion for personal finance with you.