Do you remember asking your parents for money to go out with the squad on Friday night?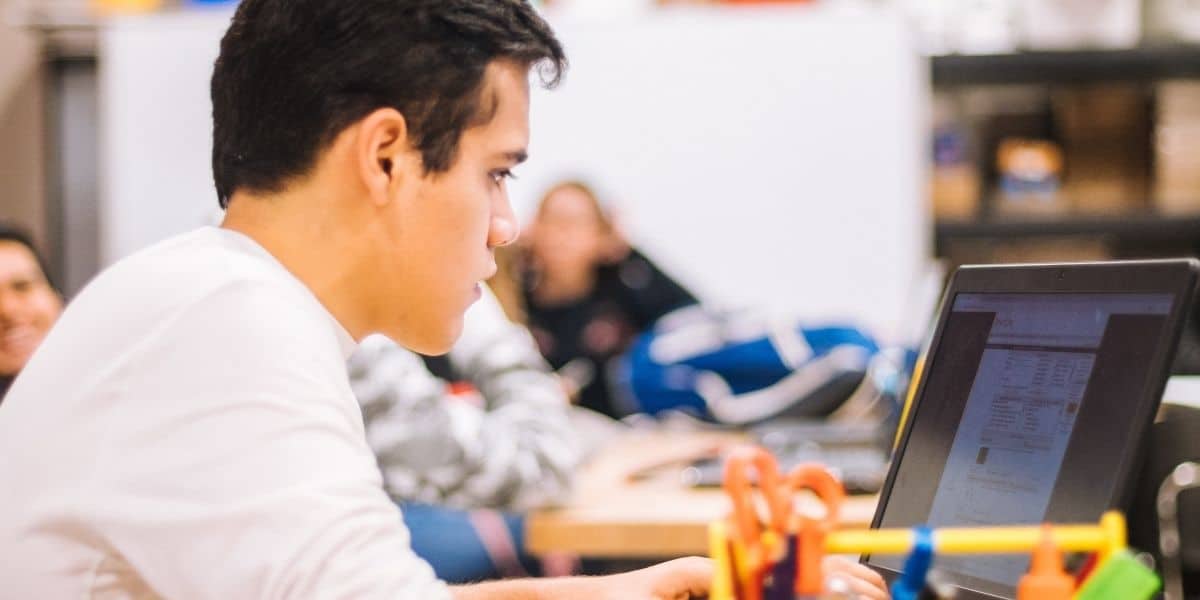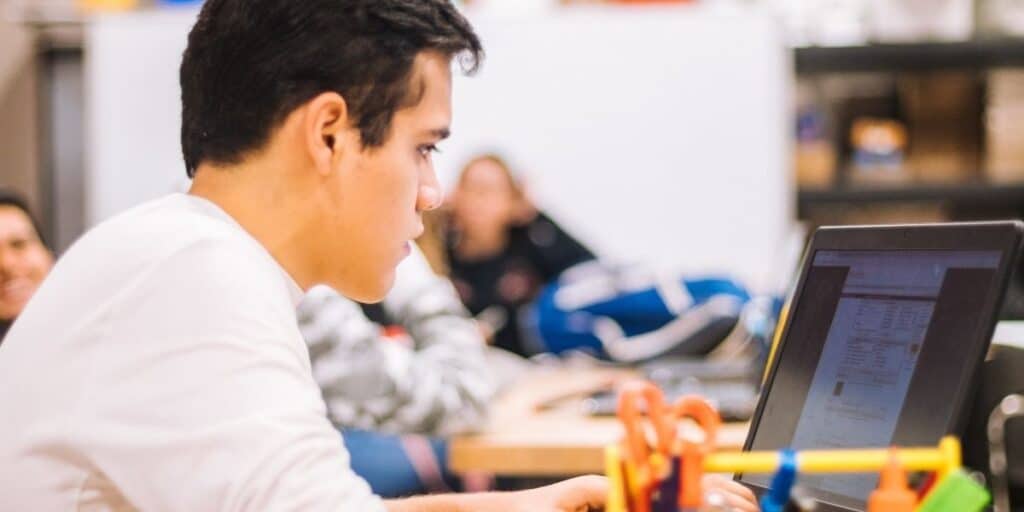 Or to see the new movie that just got released? Most 13, 14 and 15-year-old kids find it daunting to ask for money every other day.
So, why not make your own money?
Starting to earn from a young age is a good idea. You can contribute to the primary house income, gain experience in a job, save up for college or even keep the extra cash for yourself.
If you stay consistent, you can earn a handsome amount of cash regularly.
Our Favorite Side Hustles
Download these apps to make extra cash in your spare time. Get paid to complete surveys or take photos around your city.
20M+ members
Average survey payout is $.50 – $3.00
Make money in your spare time
Trustpilot rating of 4.5/5 from more than 30k+ reviews
Earn money for simple tasks
Take photos of places in your city and get paid
Over 10M users
Get PayPal cash and free Bitcoin
Best Side Hustle For Teens, high schoolers and Young Adults
There are many traditional ways of earning extra cash.
Did you ever hear that story from your elders about how they used to work as newspaper boys alongside school?
Today, many ways exist to earn money as a teenager, other than being a newspaper boy/girl. Because let us face it, who reads newspapers today anyway?
Other ordinary traditional jobs include working at a restaurant, movie theater, or bookstore. These are good options, but this article is to help you think outside the box and introduce you to new ideas that benefit the modern world.
Some of the different methods you can go for have been mentioned below.
Online surveys
This is a highly popular way to make money without any investment today – if you are a fan of gift cards.
Sites like Survey Junkie provide a platform where users can take online surveys.
In return, you are given certain points that you can redeem to get a gift card for major stores like Walmart and Target.
You might not be getting cash, but you can still use the gift cards.
Check out what are The Best Online Survey Sites.
Earn money doing routine tasks with Swagbucks
Swagbucks gives cash for doing everyday things like online shopping, taking surveys, watching videos, and more. That sounds like a good deal!
You will not become a billionaire using this site, but you can earn that little extra cash you need to go out with your friends. The age limit for signing up is 13 years old and it is an easy way to make money as 13, 14 and even 15-year-olds.
Read: Get Paid to Watch Video Ads
Freelance writing
If you are good with words and enjoy putting words to paper, this is the ideal job for you even if you're just 14 years old. Plenty of people of all ages go for this method as it is easy to balance with daily routine.
You can work with a company that is hiring freelance writers or contract writers. Or you can do freelancing where you have the luxury of choosing the kind of tasks and number of tasks you can do at a given time. Many freelancers earn enough that they leave their primary jobs and prefer to keep freelancing as a main source of income.
Writing is a very vast genre. You can write eBooks, articles, blogs, web content, resume/cv writing, short stories, biographies/autobiographies, and social media writing, to name a few.
Choose the niche you are comfortable working with. Some literary genres of writing include fashion, technology, pets, fantasy, crime, mystery, science fiction, children's stories, horror, romance, action, and adventure.
So, you can see you have many options to choose from for the writing category. If you are unsure what to choose, do a little bit of research before taking up a niche.
Start a blog
Blogging can be a side hustle or even a full-time job, depending on how you run it. It has become one of the most popular and profitable kinds of side jobs.
Like with any other job, you need to put in a good amount of time and effort to earn a decent amount of money from blogging. The content you put on your blog will determine how much audience you get and how interested they are in your blog. The theme, tone, mood, and even color palette reflect the blog. A continuous straight, monotonous blog will hardly garner interest. It will most likely come off as dull and boring.
Choose a topic you are passionate about. It could be fashion, sports, technology, entertainment, or music. You can even write about your pet! If the content is good and updated regularly, you are good to go. Add podcasts, videos, and pictures regularly. Try to connect with the audience on a personal level and let them feel engaged with your blog. That is how you will attract new users and retain the existing ones as well.
Pro tip: a blog you start in your teens can generate a serious amount of cash by the time you are an adult. You could be shaping your future whether you realize it or not.
Read: How to Start a WordPress Blog
Become a tutor
When asking how could a 14 year old make money, the answer is tutoring!
Tutoring has always been popular, whether in the past or in today's world. If you have a strong grasp on various subjects or even a single subject, you can be a tutor. You can search for online tutoring jobs for teens, sign up with your school or any other local school.
Some websites also hire tutors for online study. Hand around flyers in your neighborhood as well. Once word gets around, students will be contacting you themselves. Everyone needs help with their homework and exams and is constantly looking for good tutors.
Tutoring can also give you the experience of teaching. If you aspire to go into academia in the future, this is good practice and a smart start. Add it to your resume, and it will give you an edge over applicants with zero experience. It is a good option and one that can help shape your future.
Start a small business
Does this sound too difficult? Too grown-up? It does not have to be!
Owning a startup or small-scale business can be achieved easily. With modern tools, technology, and the power of social media, starting a business has never been easier. You do not have to pick something difficult and try to run a huge company on your first day. Take small ideas you can sell from your home. Remember, you take baby steps before running a marathon!
You can sell anything, you can think of stationery, books, custom clothes, pet collars, art supplies, custom notebooks, diaries, room decor, and more. Find something you love because you will be able to sell it more passionately.
You can even sell crafts, homemade shirts, and jewelry on Etsy. If you enjoy painting, drawing, or sketching, you can sell that online too.
Start a cooking business if you love food. You can design a menu and offer an assortment of items. Make custom cakes and cupcakes for weddings, special occasions, and anniversaries. Choose a specific style of cuisine, like Italian, and master its style of cooking.
When you have chosen what business you want to run, decide on a clear method for placing orders and payments. Create a website that will display your products and price. Customers can buy easily from the website which will give your company more credibility as well.
Or sell online using social media. Instagram and Facebook are perfect for gathering customers. Find groups related to your niche and post your offers there. Create a page on both websites and do smart marketing to attract customers. Spread the word around in school and your neighborhood. Give away free stuff and attract even more people.
Starting a business can make way for some serious cash. You can involve your family and friends if it seems complicated. The biggest challenge of starting a business is making others believe your startup is something worth investing in. and not just once, but to come back constantly for more.
Focus on building up the reputation of your company and on customer satisfaction. Provide good quality products. Make a cute package before delivering to earn some serious cool points!
Graphic designing and video editing
This is another popular side hustle adopted today by many. Good graphic designers are in constant demand in the market. Talented and creative individuals who can put their skills into designing posters, flyers, e-cards, brochures, blog images, and more.
Video designers are virtual storytellers. They make videos that expertly convey a message and a story, whether it is for personal use or marketing and advertising. Choosing the perfect video style, the transitions, typography, images, layout, order of scenes, video script, the music; all play an important part in creating the perfect video that will take the audience to another world.
You can work with companies and brands looking to hire graphic designers and videographers, or you can work as a freelancer. Both these professions are not only a good way of earning cash but are also fun and enjoyable. Either way, you need good skills and a laptop, and you can start your career path.
Delivery driver
Delivery apps like DoorDash and services that deliver products to your doorstep are on the constant rise every day. Drivers are needed around the clock for this task. You can sign up as a driver for any service like Instacart or even with fast-food chains that have the option of home delivery.
You can choose the time when you are available to deliver. You can also pair up with a local startup or business that needs riders for delivering orders. Make sure you restrict your area for deliveries.
Do not be over-ambitious, thinking you will get paid more if you cover more ground. You will end up spending more on fuel instead of saving those precious few bucks. If you select a limited area, you can go from one delivery to the next quicker, save fuel and earn more. Getting tips is a bonus.
Read How to Make $500 a Week with DoorDash.
Publish a book on Amazon Kindle
This is an incredibly lucrative opportunity for those who love to write but do not have the finances to fund publishers and editors. You can easily publish an ebook and earn from it. Plenty of new authors have made thousands of dollars through Kindle.
Although it is a competitive market, it is your writing that sells. Whether you write fiction or nonfiction, choose a good niche, and do your best. Market your book on social media. Join reading groups and post your book there. Book lovers are on the constant lookout for new, exciting books and are willing to pay any amount of money for a good book.
Once your book starts selling, you will be able to generate a good amount of money over time. If it is available on Kindle, it is available for purchase. Maybe one day you can publish your book in hard form. Who knows, you could be the next Rowling!
Start freelancing
There are plenty of freelancing opportunities available in every category. You can freelance in:
Web design
Content writing
SEO writing
Graphics
Ghostwriters
Presentation
Tutoring
Voice-over artists
Photograph
Social media management
Animations
Translations
Engineering design
Speeches
Essays
Fashion designing
Marketing
Project management
Product design
Game development
Ui/Ux design
Comic artist
Career counseling
CV/resume writing
Data science
Fitness
MS Excel
And more…
That is a lot of categories! And we have barely scratched the surface of the freelancing world. Anything you can think of, you can probably freelance in it.
Popular sites like Upwork and Fiverr are great for starting your freelancing career. You can choose the category and set your rates.
The good side of freelancing is that you can choose the type and number of orders you wish to take. So, it is easy to balance school and your daily routine.
Read: Online Jobs for Teens
Take care of pets
Many people are looking to hire individuals to walk their dogs or take care of a pet while they go on vacation. It is an excellent way to earn, especially if you love animals.
You can choose according to your choice of preference. Whether you like dogs or cats or birds, it is undoubtedly a fun job!
Some people post online on various sites, while some prefer social media. You can look around in your local neighborhood as well for posters.
Neighborhood Odd Jobs
In any neighborhood, there's always a demand for people who can do small, occasional jobs, making this a great side hustle for teens. These odd jobs can include tasks like babysitting, pet sitting or dog walking, lawn mowing, snow shoveling, car washing, or even helping with minor home repairs.
The benefits of this type of work are numerous. Firstly, it's often flexible, allowing teens to work around their school schedule. It also often pays cash-in-hand, which is a quick way to make money. Plus, it provides valuable experience and teaches responsibility.
To start, teens can spread the word among their neighbors, friends, and family, or post flyers in the neighborhood advertising their services. By demonstrating reliability and doing a good job, teens can build a solid reputation, which may lead to more work through word-of-mouth referrals.
To sum up
There are plenty of opportunities available to make money online.
It does not matter if you are a 13-year-olds teenager or an adult.
You just need to embrace the working spirit. Work with dedication and out in all your efforts, and you will surely see your hard work pay off.