Are you struggling to find dog walking jobs in your area? Here's where to find these pet care opportunities.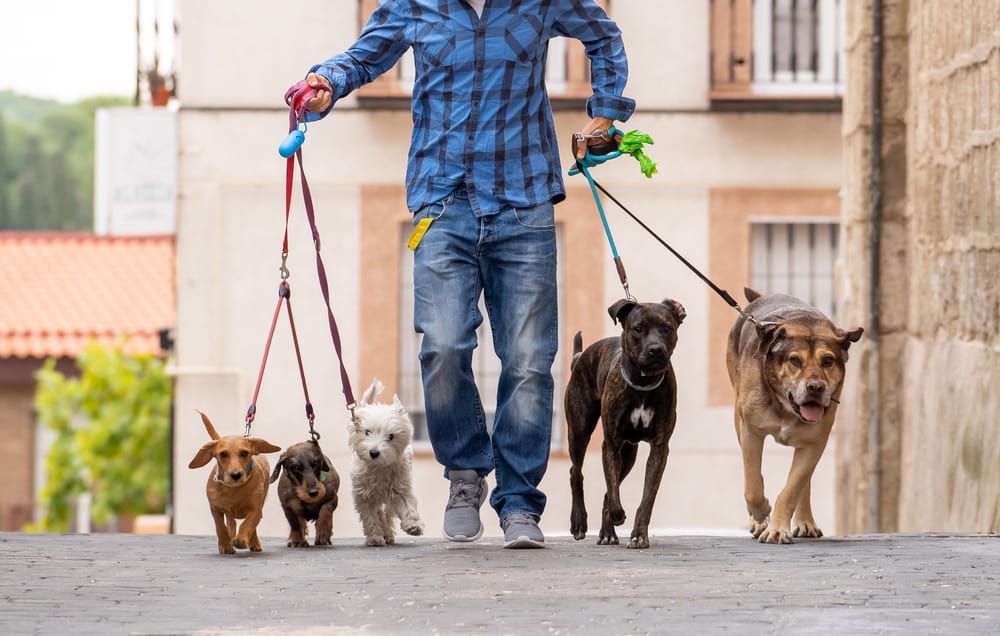 Love dogs and want to get paid for spending time with them? You may want to consider finding dog walking jobs near you!
Dog walking can be a profitable hobby that can help you pursue your passion for pooches. Are you wondering how to get started? Here are some tips!
Have a smartphone
In order to run a successful dog walking business, not only are clients going to need to contact you via phone, email or text, but you'll also need on the go access to various apps as well.
Dog walking service apps can help you grow your business, and you'll also want a quality camera to occasionally take pictures of the pets you provide services for as well.
Be prepared to meet people and pets
Before someone hires you for dog walking jobs, they are going to want to meet you, and possibly have their pet meet you as well. Take these appointments as seriously as a job interview because basically they are.
Dress nicely, be professional and be friendly. These appointments can make or break whether or not these potential clients hire you for your services.
Get references
Do you have clients that are currently pleased with your services? If so, ask them if they would be willing to serve as a reference for other clients, or to give you a testimonial for your marketing. Always ask permission before using clients as a reference, and consider offering them a discount on future services.
Don't have anyone who can serve as a reference? Consider volunteering your services to neighbors, family or friends to get started.
Be professional
Just like restaurants and other services have ratings, as a pet care provider, you can be rated as well, especially if you partner with online dog care services.
When you are working, treat it as any other job. Be on time, pay attention to your clients and make sure you do the job to the best of your ability. Getting a positive reputation and recommendations can help you succeed in this industry.
Market your business
Just like any independent small business, dog walkers need to market their services. You will want to consider creating business cards and flyers, and even a website to help spread the word about how you can help care for pets in your area.
Having custom social media accounts can also be beneficial, especially when you target them and appropriately hashtag to reach an audience near you. If you are using any pet pictures of dogs that belong to your clients in your marketing, be sure to get the pooch's parents permission first.
Post an ad on online community groups
Want to see who in your community is looking for a dog walker? Facebook, Nextdoor and other online marketplaces can help you get connected.
Now that people are starting to travel again and return to work outside the home, dog owners are going to be looking for assistance caring for their pets while they are away.
Work for an animal shelter or veterinary clinic
If you love dogs, you may be able to put your puppy love into a new career working at an animal shelter, doggy day care or animal clinic. Even if you do not have formal training, these facilities often need and hire animal care reps that help with exercising and walking dogs.
Check at pet related businesses near you to see if they have dog walking jobs available. If no paid positions are available at this time, you may want to consider volunteering as your schedule permits to get experience to add to your resume.
Work with an agency
If you are wanting to make dog walking your career, an agency can help connect you with clients and better market your service. While this association can be beneficial in growing your client base, these organizations may have certain requirements to obtain employment. Here's what you may be expected to have or obtain.
Driver's License: If you are expected to transport animals via a vehicle, you may need a valid state driver's licence. If you'll be taking dogs to certain parks or properties, regional licenses may also be required. You may also need a business license depending on where you live and proof of automobile insurance. Liability insurance may also be a requirement just in case something happens to the dogs, the dog's owners or you as the walker.
Certifications: Some organizations may want you to obtain certifications in animal care. These programs may include in-person or online training. For example, the International Association of Professional Dog Walkers has courses that include access to an educator and a downloadable certificate upon completion. Other certification programs are also available through Dogbiz's Dog Walking Academy and a certified professional pet sitter program through Pet Sitters International.

Background Check: Some organizations may also require a background check that includes no criminal history and may also perform a credit check.
Working with a pet-care agency such as Rover, Wag! and Care.com may provide you with more dog walking opportunities and even help you obtain regular clients. Typically, you will place a profile on their app and will be able to log in and check out dog walking jobs near you.

While these agencies do typically take a portion of your earnings, they can also help you to obtain new clients and grow your business.
How much do dog walkers make?
You may be wondering how much you can make in this perfect pet care profession. While rates do vary by cities and region, on average dog walkers can expect to earn around $13 per hour.
Individuals who offer additional services such as boarding and doggy day care have additional earning potential.
How to expand your dog walking business
If you're looking to get established in this industry or looking to grow your client base, one of the easiest ways to do so is to expand your services. In addition to walkers, dog owners also often need doggy day care, dog boarding or even house sitting where you care for their pets in their home.
These additional services can offer additional ways to earn income and make you more appealing to prospective clients.
If you love animals and being outdoors and are looking for additional income, dog walking jobs might be a great way to earn extra cash. Whether you are looking for full-time or part-time, this can be a great side hustle to supplement your income.
Do you have tips on finding great dog walking jobs? Leave a comment below!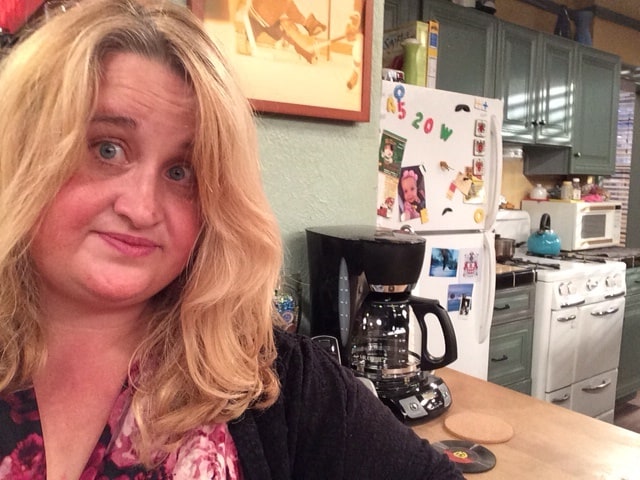 Kim Ritter is a frugal living expert, blogger and mom of two from small-town Iowa. What began as an effort to help her family save a few dollars a month has now transformed into a full-time passion to help other parents money. Visit her online at twokidsandacoupon.com and follow her on Twitter at @2kidsandacoupon for more ways your family can have fun on a budget.